The unit's first test was to run an eastbound freight from Ogden, Utah to Green River, Wyoming where it would be forced to battle the Wasatch Range. To see just what the new 4-6-6-4 could do officials decided to run it unassisted for the round-trip and the locomotive more than proved its worth. According to William Kratville's book "The Challenger Locomotives" Fretter, himself, stated that the design had "met the challenge" of the test and the name stuck. In the coming months and years Union Pacific, who went on to roster 105 units by 1944 (all which came from Alco) classed as the "CSA" and "4664," found the locomotives to be extremely utilitarian; they were just as adept at pulling heavy, fast freights over the Wasatch and Sherman grades as they were hurrying important passenger runs (such as the Challenger streamliner, which was named after the locomotive).

Initially the Challenger type was used over the Wasatch where it was first tested but after being bumped from this service by the larger and more powerful Big Boys, UP found uses for the locomotive all over its system from Oregon and California to Utah and Wyoming. Aside from the Union Pacific other owners of the Challenger Type included the Clinchfield; Delaware & Hudson; Denver & Rio Grande Western; Great Northern; Northern Pacific; GN and NP-controlled Spokane, Portland & Seattle; Western Maryland; and Western Pacific. As with the UP's use of the locomotives, all eight other carriers used them to pull heavy freights where grades were stiff. Most of the 252 Challengers built came from Alco although Baldwin chipped in with 27 of that total.
 The below chart breaks the units down by railroad, type, and number:

· Clinchfield: Class E1 (8), E2 (4), E3 (6) – 18
· Delaware & Hudson: Class J – 40
· Denver & Rio Grande Western: Class L-105 (15), L-97 (6) – 21
· Great Northern: Class Z-6 – 2
· Spokane, Portland & Seattle: Class Z-6 (6), Z-8 (2) – 12
· Union Pacific: Class CSA-1 (15), CSA-2 (25), 4664-3 (20), 4664-4 (25), 4664-5 (20) – 105
· Western Maryland: Class M-2 – 12
· Western Pacific: Class M-100 - 7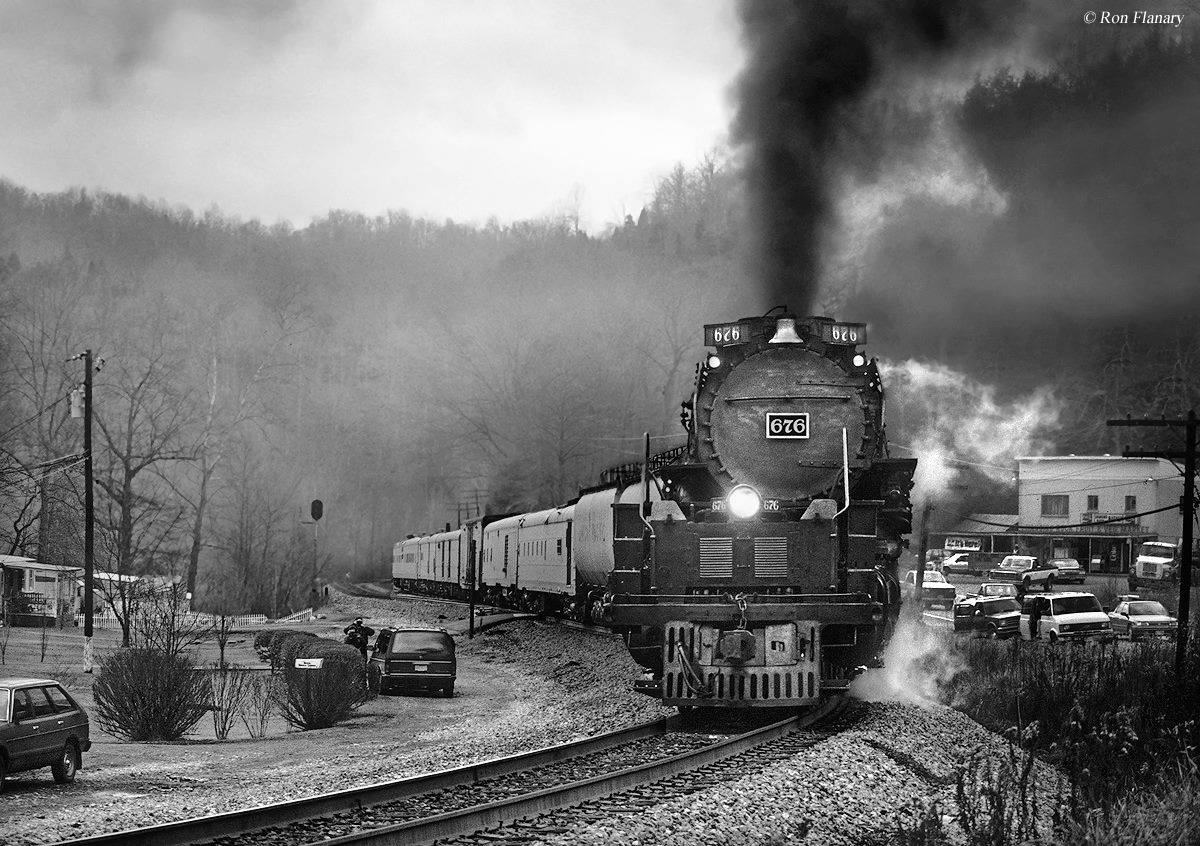 Of all the 252 Challengers built, astonishingly only two remain preserved; Union Pacific #3985 and #3977 (former Delaware & Hudson 1508's tender also remains). However, while #3977 is now on display in North Platte, Nebraska #3985 is not only restored to operation it has also become one of the most famous steam locomotives worldwide due to its celebrity status of operating excursions around the UP system on an occasional basis (the locomotive has never been off of the UP roster since it was delivered by Alco in 1943).  Today, along with sister #844, a 4-8-4 Northern, they regularly chug along the UP system on excursions and other promotional events (although #3985 normally is not used nearly as often as #844).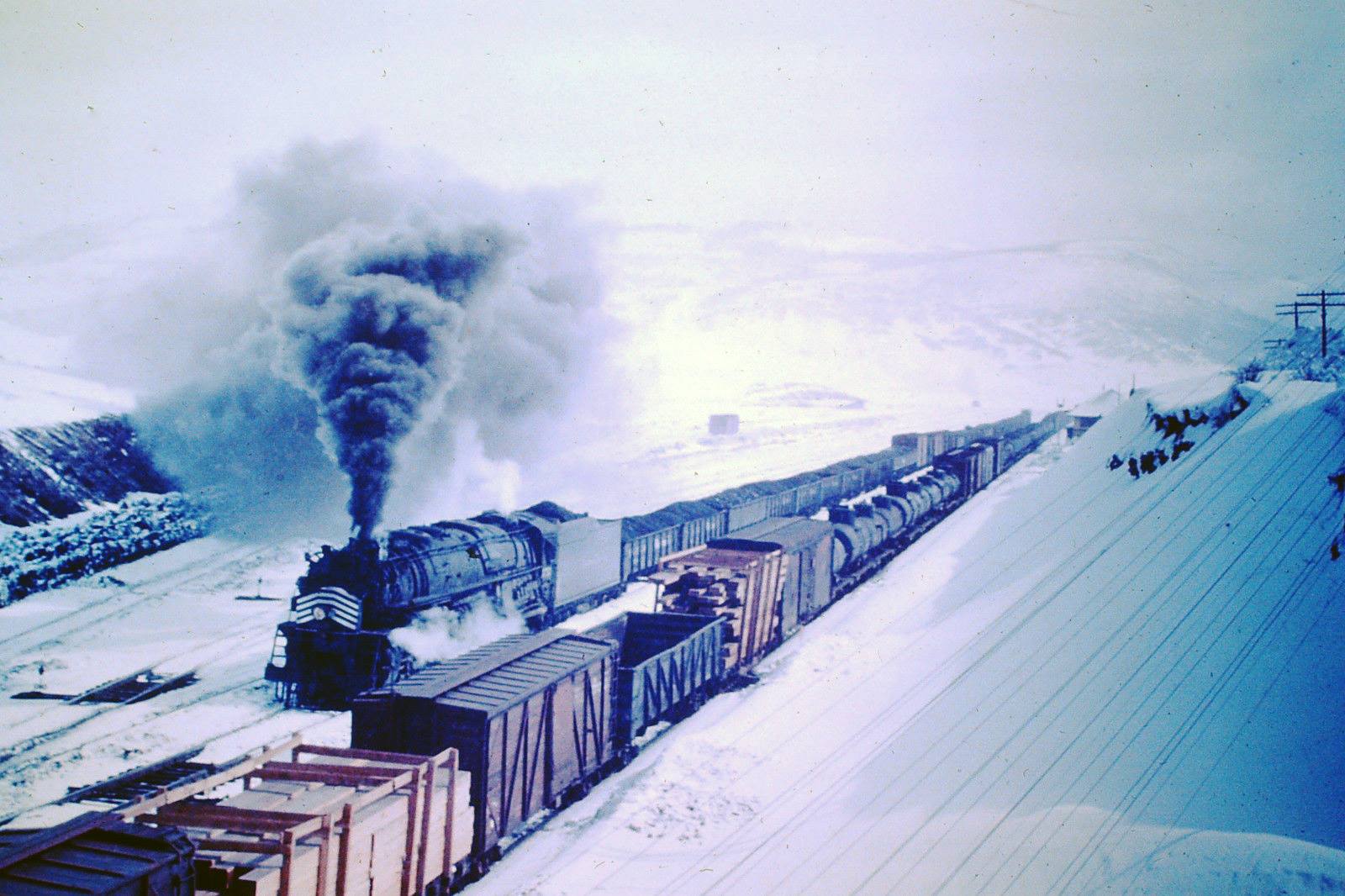 To put it bluntly, they are a true sight to behold so if you have the opportunity I strongly recommend seeing one (or both) of these old girls in action, as large steam locomotives operating at-speed on main line railroads today is extremely rare (and we should all be thankful to Union Pacific for keeping these two beautiful and historic pieces of railroad equipment in tip-top shape for future generations to have the chance to witness what railroading was like before the days of the diesel). The website details, specifically, all of the different types of Challengers used by the nine railroads which operated them.
Related Reading You May Enjoy


Home

›

Steam Locomotives

› 4-6-6-4, "Challenger"