One often forgotten aspect of the ballasting system is what is known as sub-ballast or sub-grade. This layer of crushed stone or even pavement, as some railroads today now use acts as a moister barrier and added support system for the railroad track structure above (including the rails, ties, and ballast). It is always the first component of the track structure to be laid down and is a very important, unseen component. If the railroad track did not have a sub-ballasting system, or very poor one at best, the rails and railroad ties would eventually become water-logged and fail (causing a derailment, or worse, a washout).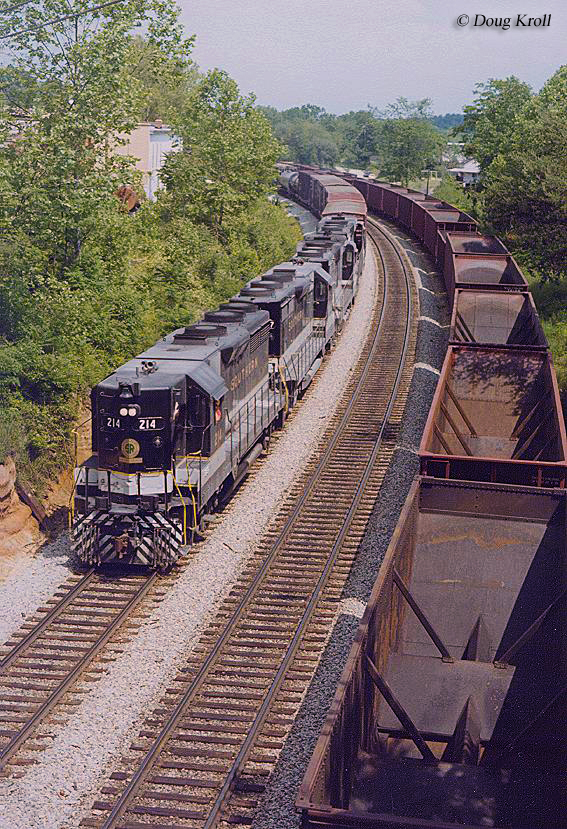 According to Brian Solomon's book Railway Maintenance, The Men and Machines That Keep the Railroads Running, today the typical layout for a well-ballasted railroad track system is stone lined to the top of the railroad ties protruding roughly 14 inches to either side, tapering away on a "3-to-1" slope to an eventual distance of 9 feet, 10 inches from the center-of-track with the stone being about one-foot deep below the bottom of the ties. Pretty technical stuff for something that looks so simple!
If you ever happen to take a closer look at a well-maintained railroad right-of-way be sure and notice how the ballast system works, aside from the stone and technical layout. To either side of the railroad track below the ballast you will notice a well-groomed ditch that carries away all of the water which drains from the railroad track structure. Also pay attention the rails and railroad ties. If the system is properly ballasted and maintained no water will be anywhere near either, as will weeds and other foliage. It's hard to believe that simple crushed stone plays so many vital roles as part of the railroad track structure.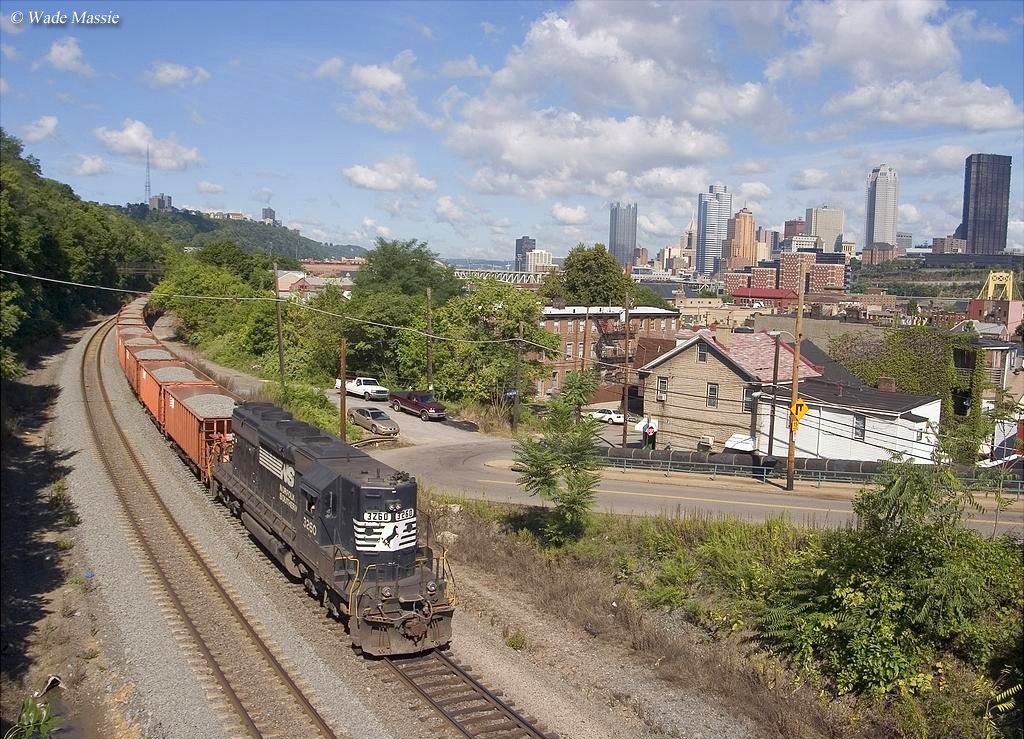 For more reading about ballast you may want to consider the book Railway Maintenance Equipment: The Men and Machines That Keep the Railroads Running from noted author Brian Solomon. While Solomon's book primarily focuses on railroad maintenance equipment across its 128 pages it has a chapter devoted entirely to ballasting equipment used by railroads and specifically discusses ballast itself. I own this book and have used it as reference material for this site many times. It's a great read highlighting an often little understood and/or overlooked area of the railroad industry.  Without these vital machines the trains could not run!

Home

›

Railroad Infrastructure

› Ballast