Numbered 4000, Union Pacific would go on to roster two distinct classes of 4-8-8-4s listed simply as Class 1 (4000-4019) and Class 2 (4020-4024) with Alco delivering the final locomotive to the railroad in 1944.  Due to nearby mines in Wyoming owned by UP all of the 4-8-8-4s burned coal although as an experiment #4005 was briefly converted to an oil-burner, which proved unsuccessful.  The Big Boys went on to not only tackle the grades east of Ogden but also worked the Wyoming Division over fabled Sherman Hill east of Lamarie.  Because the diesel was already making its presence known as a main line locomotive when the Big Boy was developed the steamer saw a short lifespan, despite being one of the technologically advanced of its kind ever built. 
The last revenue run of a 4-8-8-4 occurred on July 21, 1959 although the railroad continued to store four, serviceable at Green River, Wyoming through September of 1962.  In any event, most 4-8-8-4s barely saw 20 years of service before retirement, a very young steam locomotive when compared to some still operating today that were built near or over 100 years ago. The Union Pacific Big Boy is often mentioned as the largest steamer ever built, sometimes even saying that they are the most powerful. While in some areas that is the case, in others it is not especially in regards to the overall power it exerted. For example, the Norfolk & Western Y6 and C&O H-8 designs, themselves monsters, were more powerful and larger than the Big Boy in the areas of tractive effort, weight, length and horsepower.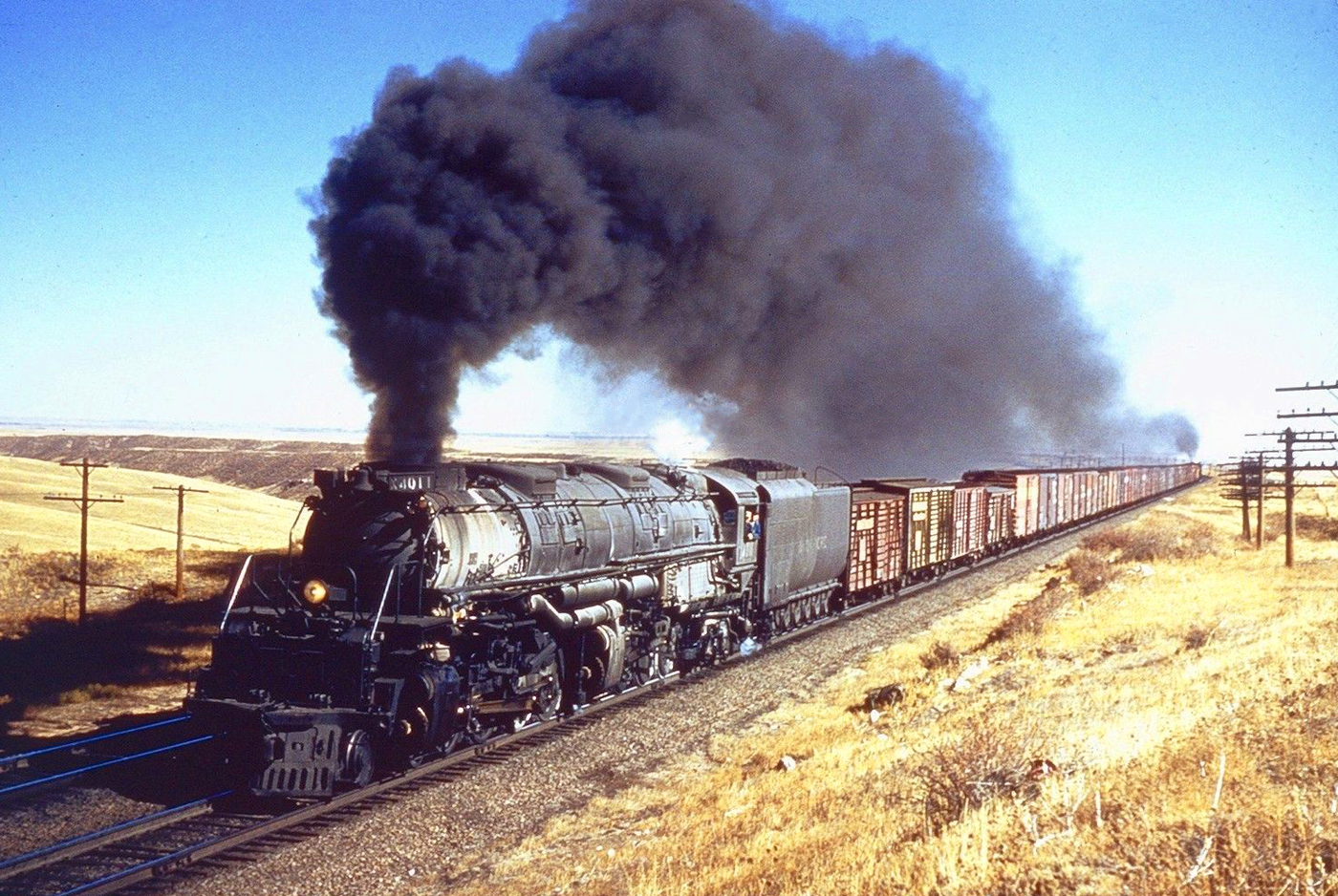 In any event, while the "largest" and "most powerful" steam locomotive will likely always be debated by railfans and historians one thing which cannot be argued is how fortunate this locomotive was compared to other large locomotives like it in regards to preservation. No less than eight of these monsters have been saved and are currently scattered about the country in various parks. They include numbers; 4004-4006, 4012, 4014, 4017, 4018, and 4023.   While perhaps the size of the Big Boy will prohibit even the preservation-minded Union Pacific from operating one of them over its system, as it currently does with its originally owned Challenger #3985 and UP #844 (the only steam locomotive in America to never be retired from active service), it is nevertheless good to see that so many Big Boys have been preserved for future generations to have a glimpse at these truly mighty locomotives.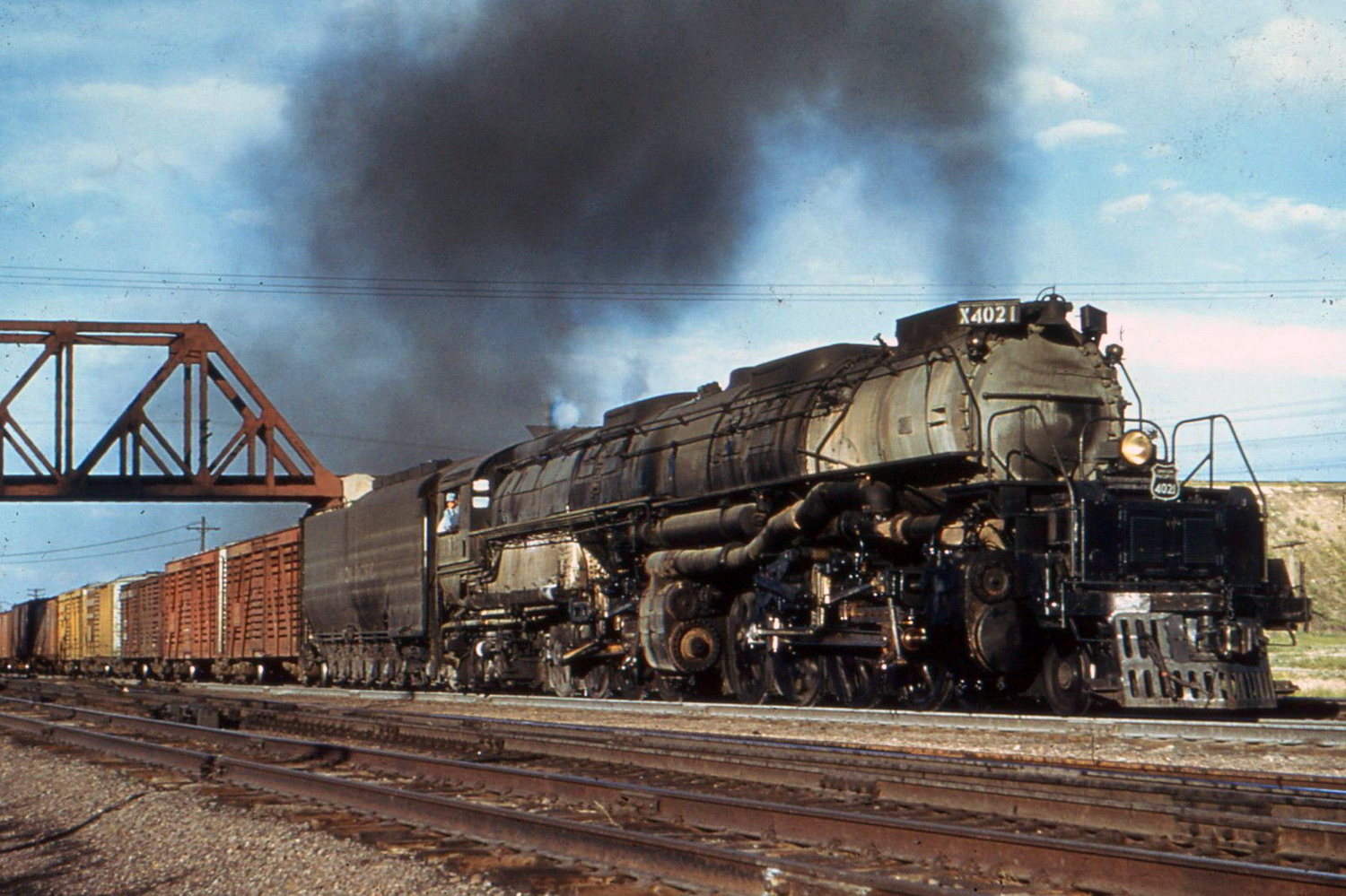 Finally, as incredible as it seems news leaked on December 7, 2012 that Union Pacific was contemplating restoring a Big Boy back into operating condition for the railroad's 150th celebration in 2019.  After a few months of working out the details the locomotive was secured by the railroad during July of 2013.  During early 2014 the massive 4-8-8-4 was moved from its long-time resting place at the Los Angeles County Fairgrounds, a spectacle widely documented by numerous media outlets.  Today, the Big Boy is safely tucked away inside the roundhouse at Cheyenne, Wyoming where it will undergo a multi-year restoration before returning to steam at an unspecified date in the future.  Naturally, such an event is widely anticipated not only in the railfan community but also the general public as well!
Related Reading You May Enjoy


Home

›

Steam Locomotives

› 4-8-8-4, "Big Boy"