Caboose, By Brian Solomon

Caboose is a new title written and compiled by Brian Solomon, one of the most well known railroad authors out there today. The book is published by Voyageur Press and is neither all that big nor features a lot of written information. However, it is filled with superb photography taken by Mr. Solomon and others, most of which dates back to between the 1950s and 1970s, or later, with captions describing each image. If you enjoy the history of the caboose like many folks (I know I do!), picture/coffee table books, or are just interested in a new railroad title that you do not have in your collection I think that you will very much enjoy Caboose (I seriously think I may have purchased the book had I not been given the chance to review it).
Classic Duluth, Missabe & Iron Range wooden caboose #C-58 appears quite elegant in its yellow paint as the car sits tied down at the yard in Ely, Minnesota on August 15, 1966.
A few weeks before Caboose was set to hit retail stands all over the country, Voyageur Press contacted me inquiring if I would be interested in taking a look at their new book written by Mr. Solomon. Of course, I said yes, never the one to turn the chance to peruse through a new railroad title, especially one free of charge! Upon first seeing the book what struck me was, again, the sheer vivid photography featured (it reminds you of those big coffee table books with the photos that just pop out at you).  While Caboose is predominantly a photography book Mr. Solomon does break it down into four different chapters covering the various types of cabooses used over the years; Classics, Bay-Windows, Wide-Vision, and finally Odds-and-Ends. To begin each chapter Solomon writes up a brief overview of the car type (a few pages in length) and then follows that up with several pages of images. I would gladly take the time to mention each type here that he covers in his book. However, I have already done so here.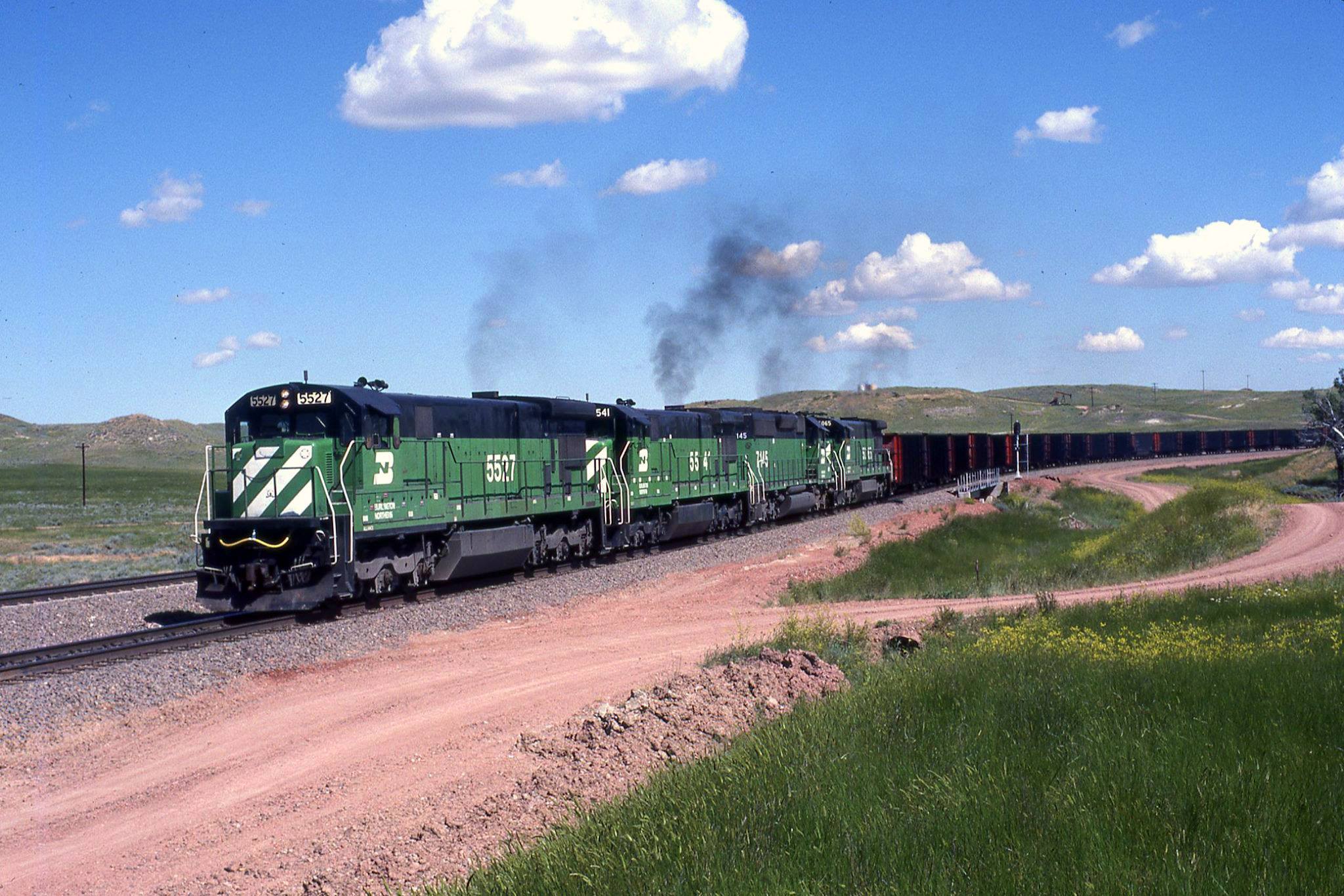 St. Louis-San Francisco (Frisco) caboose #213 brings up the end of a freight passing through a lonely grade-crossing at rural Lela, Oklahoma on September 17, 1966. Note the railroad's classic slogan on the car, "Ship It On The Frisco!"
You may be familiar with another book on the same subject (and with the same title) written by an equally well known author, Caboose by Mike Schafer. Mr. Schafer's book (published by Voyageur's sister company, Motorbooks International) does a very good job of covering the general history of the caboose with some likewise very good photography. However, I think, at least in terms of the images themselves, Solomon's books is much better (and longer, featuring nearly 200 pages of photos while Schafer's title has just 95).
Milwaukee Road transfer caboose #01757 sits out behind Chicago's Glenwood Yard on September 14, 1965. It appears the railroad custom-built this car from a standard caboose.
According to Voyageur, Brian Solomon's Caboose features:
* Over 250 modern and historic photographs, in both black & white as well as color.
* Includes all of the important regions in North America where railroads operate and showcases most of the classic, "fallen flag" lines.
* Traces the evolution and history all major types of cabooses.
* All photographs feature accompanying captions depicting the scene and type of caboose.
---
Western Maryland/Chessie System caboose #1888 sits with other mates at Barr Yard in Riverdale, Illinois on a bright (and likely hot) summer day in late August of 1977.
In the end, I would highly recommend this book for the history of the car as well as, again, the incredible photography. Whether you are someone who is already quite familiar with the caboose and its history or someone who does not even hold an interest in trains but enjoys the nostalgia invoked by the car, which was once so common toting behind at the end of almost any train, I believe you will very much enjoy Caboose. The book currently retails for $19.99 here in the United States. If you are interested in picking up a copy you can do so through any of the major booksellers such as Barnes & Noble, Borders, Amazon, and others. Also, Caboose will be available as an E-Book or you can purchase it directly through Voyageur Press. To do so please click here to visit their website. To purchase a copy through Amazon, please visit the link below.