The EA (E, which stood for eighteen hundred horsepower) carried two 900-horsepower, 12-cylinder 201-A Winton engines and the first buyers of these test models were the Baltimore & Ohio and Atchison, Topeka & Santa Fe railroads (while mechanically the same the AT&SF's units were classified as E1s). It did not take long after the EA's debut for the industry to realize the success of these new locomotives, especially with how well the EMD's F series proved itself and the economies it provided (particularly coupled with the earlier streamlined trainsets, such as the Burlington Railroad's Zephyr 9900). However, with the onset of World War II and diesel-electric construction being restricted during wartime, there were not many Es purchased until after the war ended in 1945.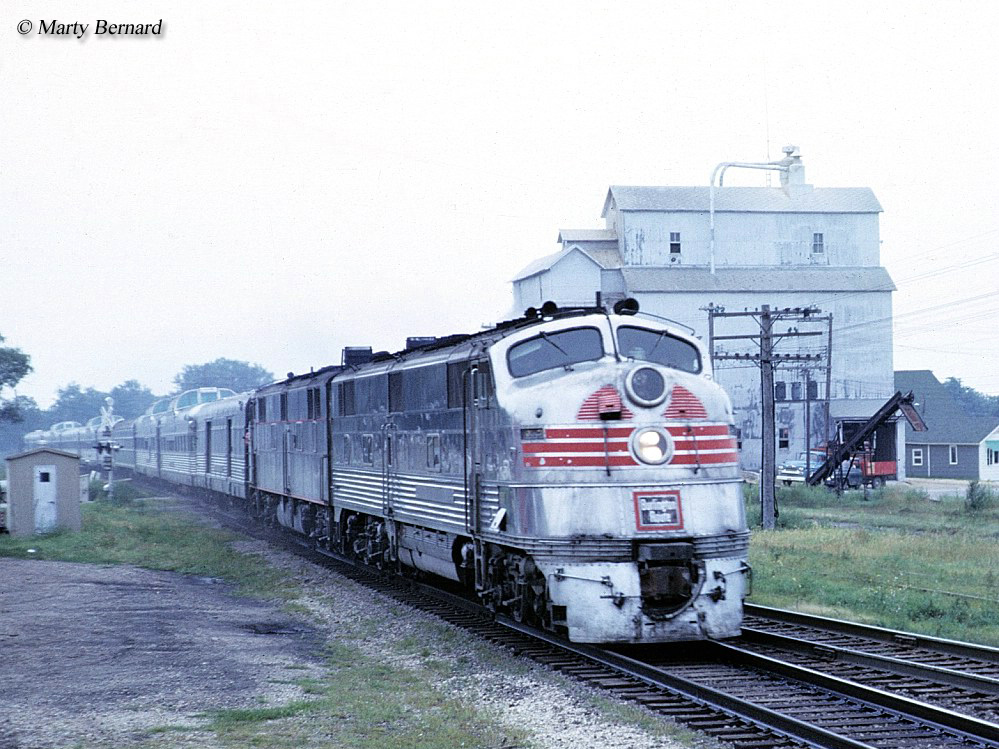 After 1945, however, EMC, by now known as General Motors' Electro-Motive Division (EMD), began once again producing diesel-electrics and restyled its latest E model, the E7, with a nose much more sharply slanted to give it a "bulldog" look that much more resembled the later F series, and increased its horsepower from 1,800 to 2,000. The units also employed trucks of the A1A type, meaning that the two outside axles were powered with the middle was non-powered. Future EMD E series models were essentially the same from an aesthetic standpoint with minor changes made to locomotive's car-body.  Following the E7 was the 1949 E8, which produced 2,250 horsepower, and later in 1954 the final model, the E9, which produced 2,400 horsepower. Totaled together the entire series did not sell as well as perhaps the later GP series but for a locomotive built specifically for passenger use it did very well totaling over 1,300 units.

Electro-Motive Corporation/Division E-series
| Model Type | Units Built | Date Built | Horsepower |
| --- | --- | --- | --- |
| EA | 6 A Units/6 B Units | 1937-1938 | 1,800 |
| E1 (Built for AT&SF) | 8 A Units/3 B Units | 1937-1938 | 1,800 |
| E2 (Built for UP) | 2 A-B-B Sets | 1937 | 1,800 |
| E3 | 17 A Units/2 B Units | 1939-1940 | 2,000 |
| E4 | 14 A Units/5 B Units | 1939 | 2,000 |
| E5 | 11 A Units/5 B Units | 1940-1941 | 2,000 |
| E6 | 91 A Units/26 B Units | 1939-1942 | 2,000 |
| E7 | 428 A Units/82 B Units | 1945-1949 | 2,000 |
| E8 | 449 A Units/46 B Units | 1949-1954 | 2,250 |
| E9 | 100 A Units/44 B Units | 1954-1964 | 2,400 |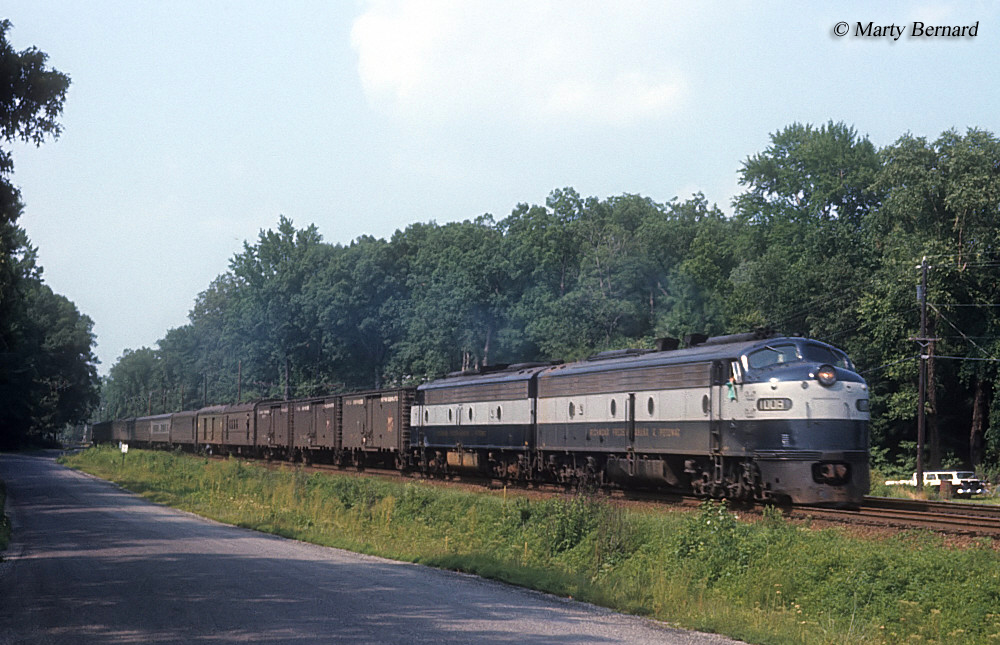 Likewise the EMD E series had matching streamlined cabless booster units, known as Bs (the B designation referred to cabless units with A designations meaning cab units) to increase horsepower (for instance, E8B, E7B, etc.).  Today there are several units of the EMD E series still surviving, mostly notably the E8s and E9s, some of which still even operate on commuter or freight railroads although few of the E7 models, and earlier, are still around as all are relegated to museums. Thankfully, one of the original Es does survive, B&O EA #51. Today the unit is cosmetically restored into its original condition as delivered from EMC in 1937, at the Baltimore & Ohio Railroad Museum in Baltimore, Maryland.
Related Reading You May Enjoy


Home

›

Diesel Locomotives

› EMD E Series