The position of conductor is most often associated by the general public with passenger trains where, in the days of yore, he could be instantly recognized in his stately three-piece suit and accompanying hat while going up and down the aisles punching tickets. Once departure time arrived he would shout "All aboard!", climb on, and give the engineer a wave that it was time to go. If this type of work interests you it can still be found but not within the private rail industry, as only Amtrak and tourist railroads use such conductors today (Amtrak also employs assistant conductors).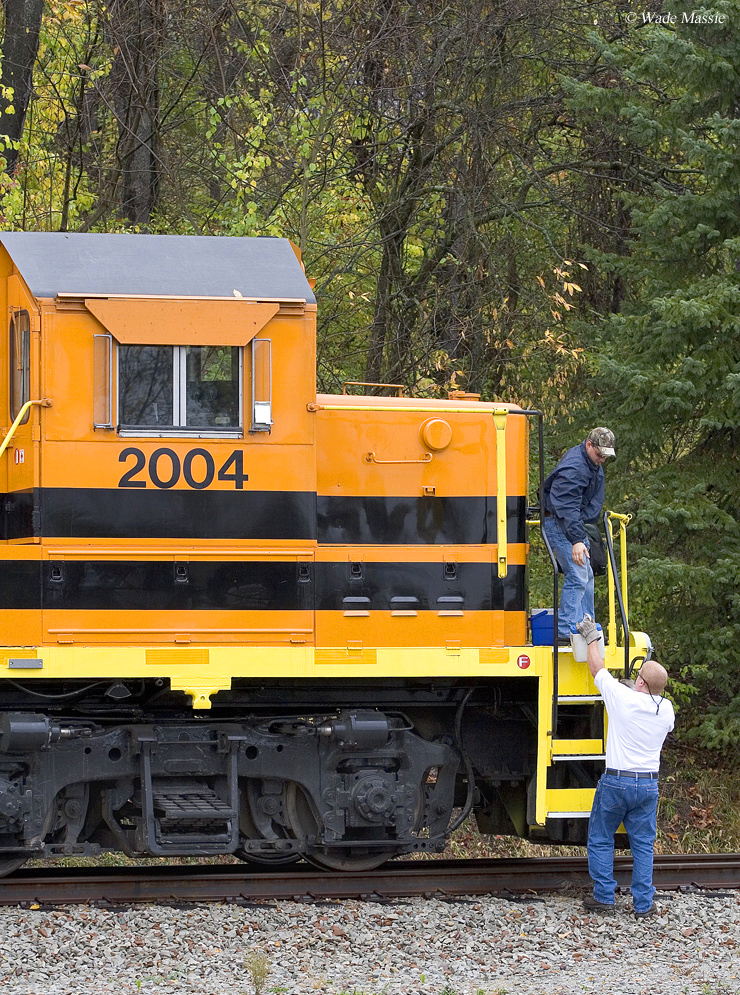 However, their role was essentially the same as a freight train conductor, as they were in complete control of the train, where it was headed, and that it arrived safely and on time. While the engineer, on both freight and passenger, trains usually carries a more senior position he or she is still under the direction of the conductor and must abide by their commands (being that the train is ultimately in their hands). It should also be noted that if you especially hire on as a freight conductor with a Class I railroad the chances of being promoted to engineer are very likely, usually within 5 to 10 years and once offered the promotion you must accept it. So, please be prepared for this ahead of time (although it's not uncommon for a trained engineer to work as a conductor on and off as needed until he or she gains enough seniority).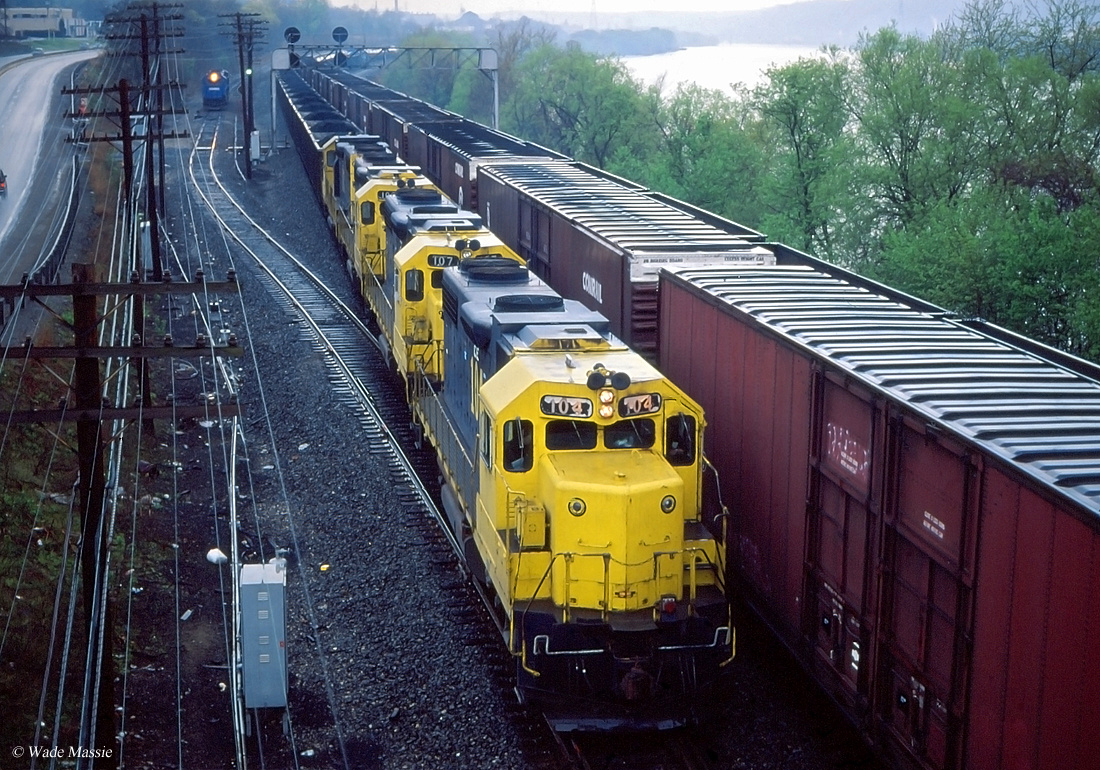 The engineer's task aboard a train is to simply operate the train safely and follow all wayside signs and properly read and interpret trackside signals. Once a train is ready to depart (in this example lets say it is located within a yard), it is the conductor's responsibility to safely navigate the train out of a yard by keeping in contact with the yardmaster, trainmaster, and dispatcher. Of course, before this even occurs the conductor must have already thoroughly inspected the train visually to make sure that everything is safe and ready to go (and that train has the proper consist). 

Once departed the conductor keeps in regular contact with the dispatcher along the way to make sure the train safely navigates its way through signals, interlockings, other yards, crossovers, and any other location along the main line where another train may be encountered. Aside from these tasks a freight train conductor may need to do anything else needed to make sure things operate smoothly, such as throwing switches or cleaning ice and snow from them.    As the above attests, railroading is very hard work and is not exactly for everyone. You truly have to love this line work to make a career out of it, as spending 12 hours a day constantly away from home makes it very hard on family life. I have talked to and read about those who, upon reflecting, wonder if they would do it all over again because of this (some lost their family altogether while others missed out on many family activities). 

Again, railroading and family life can certainly be attained it just takes much sacrificing. The pay and retirement Class Is, in particular, offer is very tempting and can allow one to earn a very nice living. So, there are great incentives to this line of work it just all depends on whether you believe it is for you. One last thing to keep in mind, some railroaders wait many years, sometimes over 20, to land that "9 to 5" day when they know exactly when they will come in to work and head home. Having said that, if you are able to hire on with a shortline (Class III) or regional (Class II) railroad the opportunity for a more predictable schedule is very likely although the pay is not quite as good. 

In any event, some Class Is (like CSX and Union Pacific) field their own training centers to teach you the trade of being a freight train conductor while others hire through accredited schools like the National Academy of Railroad Sciences and Modoc Railroad Academy. Many of these organizations are listed above.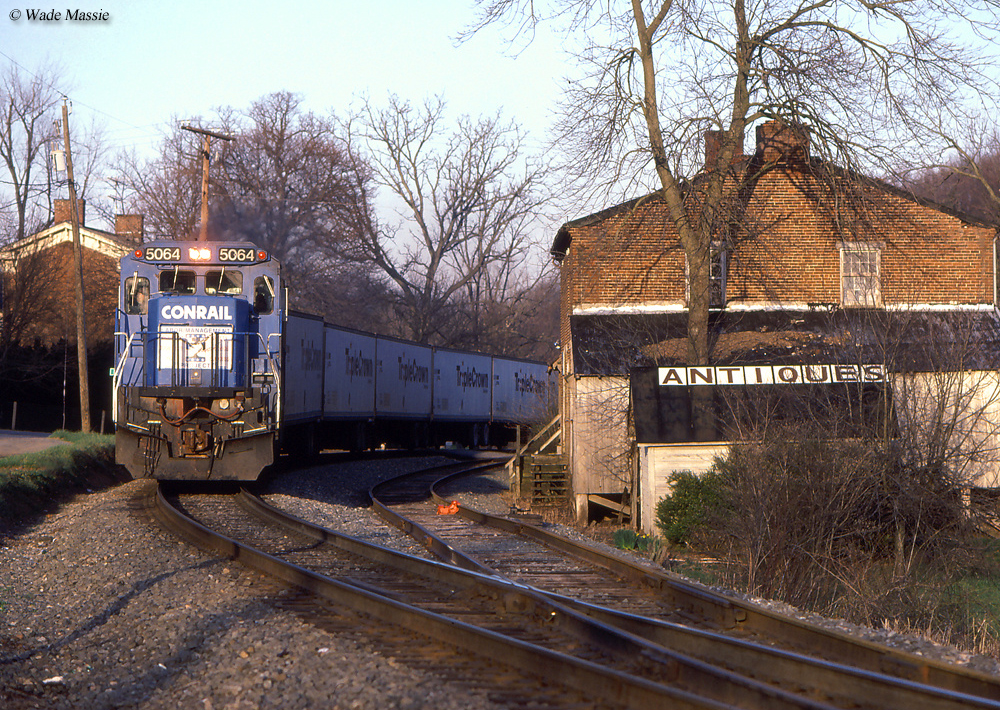 For more information about conductors please visit the Brotherhood of Locomotive Engineers and Trainmen's website.  As time goes on I will continue to update this list with other schools and/or related organizations. Also, if you happen to know of a school or organization which offers courses and classes for freight train conductors please let me know so that I can add it to this list. Again, if you are not even sure if a career in railroading is right for you but would like to learn more about what it takes to work in the industry you might want to consider the book Working on the Railroad from noted author Brian Solomon. Solomon's book details the history of working in the railroad industry and the difficulties and hardship employees faced back then as well as today. 

Home

›

Railroad Jobs

› Freight Train Conductor