However, the train, and its passengers, would have a splendid station to arrive and depart from for another year. Famed architect E. Francis Baldwin, of whom the B&O commissioned many times to design and build a number of stations for them, both large and small, was tapped to oversee the construction of Mount Royal Station. Completed in 1896, Mount Royal was a beautiful structure that featured a clock tower, marble interior, and long train shed that has trains enter under it as soon as they exit the Howard Street Tunnel. It was the first terminal to ever host electrified trains when it opened that year. The structure's clock tower stood 150 feet from the ground and the entire building used a mix of local granite as well as Indiana limestone. Baldwin designed the terminal using Romanesque and Renaissance architecture, capping off the station with a striking red-tile roof.
With a splendid entrance into Baltimore now available to passengers, the B&O did its best to stay competitive in the New York-Baltimore/D.C. market with the Pennsy. Unfortunately, because the railroad did not have direct access into downtown Manhattan its ability to effectively compete with the PRR yielded a B&O a handicap it could never, truly overcome. Despite this the company did its best to provide exemplary service aboard the Royal Blue, which it did achieve, so much so that the railroad had a large contingent of passengers that rode the train simply for this reason (despite the fact that they had to take a ferry from Jersey City Terminal into Manhattan).
As the general public began to leave the train for the highway after World War II, and already unable to truly compete in the market with the Pennsylvania, the B&O gave up on its Royal Bluestreamliner on April 26, 1958, a day that came with much sadness for many loyal riders. Mount Royal Station, however, continued to remain use for a few more years but closed permanently by the B&O on June 30, 1961. In 1964 the station was sold to the Maryland Institute College of Art (MICA). In 1974 the structure was given the rare distinction as a National Historic Landmark and between 2005 and 2007 received a multi-million dollar restoration that returned it to its original appearance when it opened in 1896.  To see Mount Royal in its current state please click here.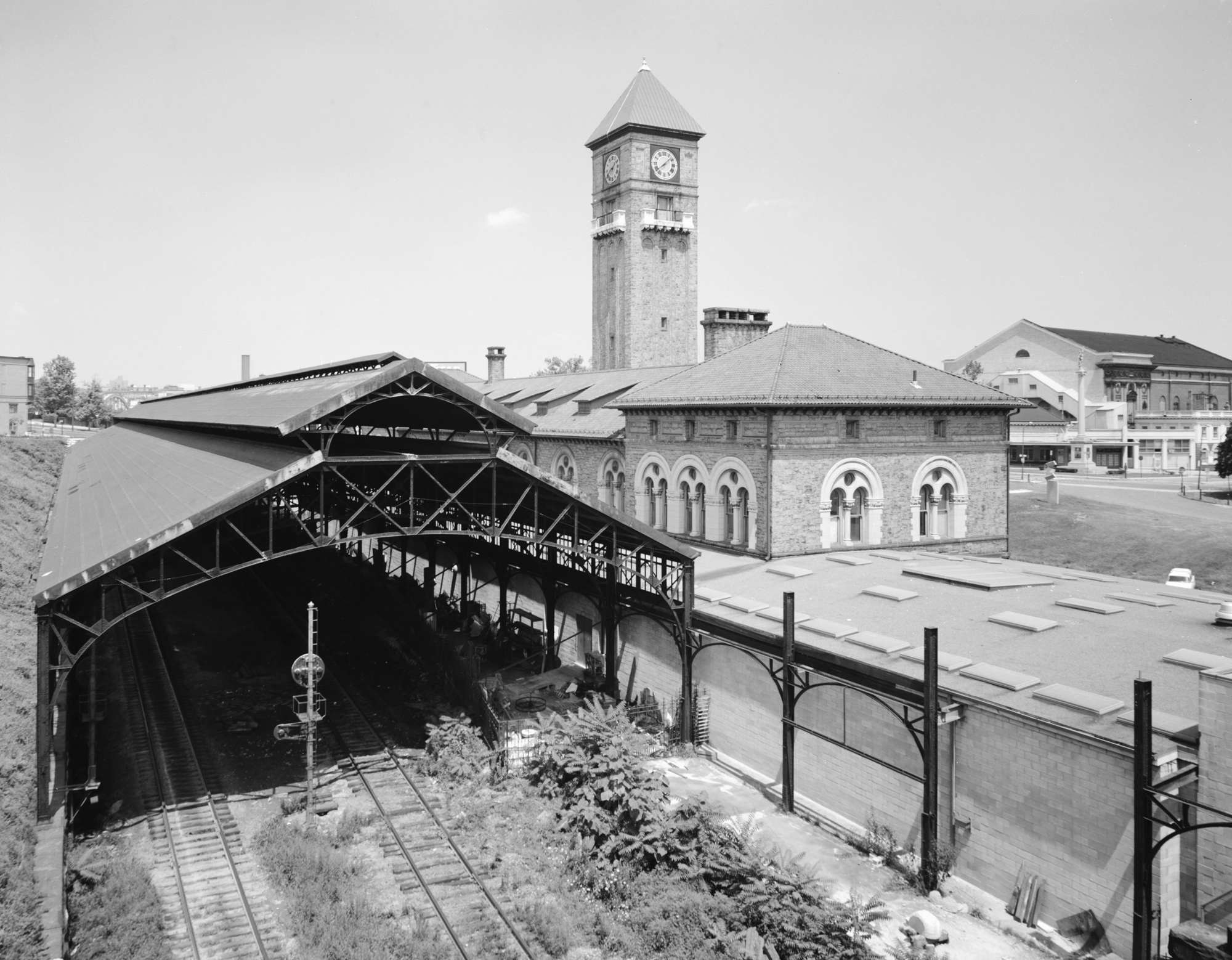 Today, while the building's famous shed hasn't seen passengers beneath it for decades CSX Transportation freight trains regularly pass through it on a daily basis making for a unique setup that you are unlikely to see perhaps anywhere else in the country. For more information and history about the Baltimore & Ohio itself please click here.  This page provides an in-depth look at the venerable B&O from its many different passenger trains to various types of steam locomotives the road used over the years.   Additionally, you can read about notable locations along the system such as Sand Patch, M&K Junction, Thomas Viaduct, and others.

Related Reading You May Enjoy


Home

›

Stations And Depots

› Mount Royal Station