It was the arrival of the first batch that the world was exposed to the Southern's unveiling of elegant Virginia green. The livery was inspired from British railways, which were well-known for very elegant schemes adorning their locomotives. While the Pacifics were draped mostly in deep green they also received gold and white pinstriping with white-wall wheels. Like the Baltimore & Ohio's magnificent EM-1 locomotive class the Ps4s did not have a considerably long lifespan for a steam locomotive. These were the only 4-6-2s, and only steamers within the Southern's entire fleet, to receive this special livery to haul the company's premier passenger runs of the period such as the Crescent.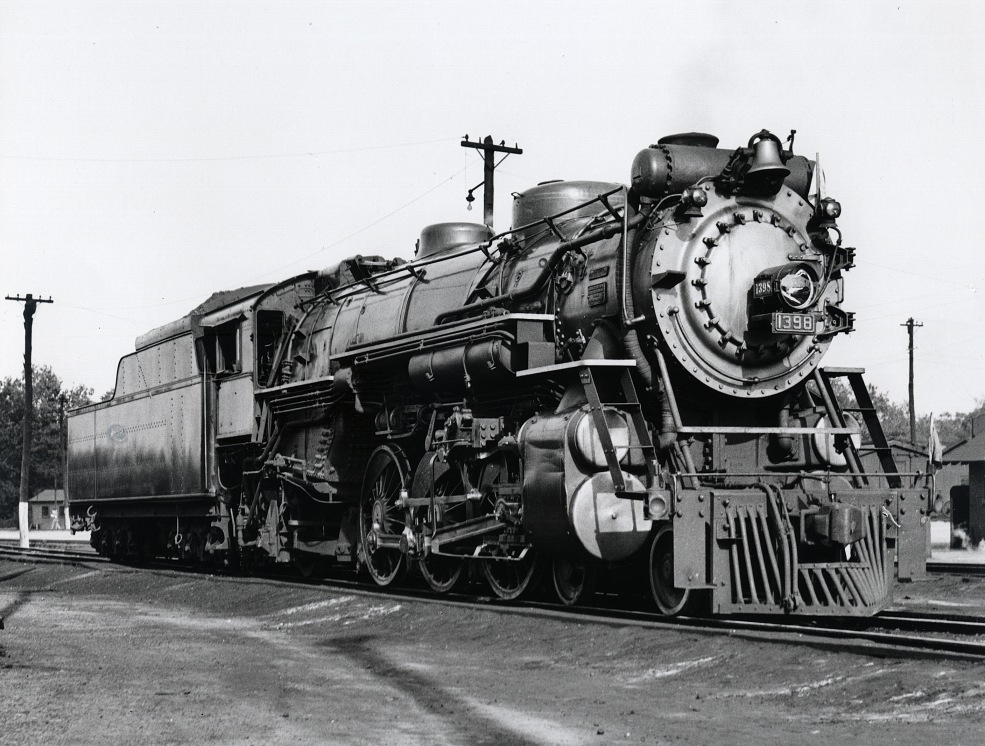 Southern Railway Ps4 Class Specifications
Wheel Arrangement - 4-6-2
Builder - American Locomotive Company (Alco)
Original Year of Construction - 1926
Cylinders(2) - 27" x 28"
Boiler Pressure - 200 PSI
Driver Diameter - 73 Inches
Tractive Effort - 47,535 Pounds
Weight on Drivers - 182,000 Pounds
Locomotive Weight - 304,000 Pounds
After Alco delivered the last Ps4s in the late 1920s they survived less than thirty years before being retired in 1952 and replaced by the Electro-Motive Division's (EMD) E7 diesel-electrics to pull the Southern's premier passenger trains. In regular service the Pacifics performed admirably with the job they were tasked. Sporting driving wheels of 73 inches they were capable of speeds approaching 80 mph with nearly 1,000 tons in tow on level track and regularly cruised the Southern's Charlotte Division (between Washington, D.C. and Atlanta) main line at nearly 60 mph. 

Finally, one Ps4, #1380, received streamlining and a special version of the Virginia green livery to power its new Southerner in 1941 between New York and New Orleans.   Lastly, to learn more about #1401 please click here to visit the Smithsonian's website. Thanks to the Southern's recognition of its history the railroad not only spared #1401 (among the last it purchased) but gave the locomotive a full cosmetic restoration in the late fall of 1961 before donating it to the Smithsonian. The new museum, where the Pacific is now on display, was completed and opened to the public in January of 1964.
Related Reading You May Enjoy


Home

›

Steam Locomotives

› Class Ps4