In the historical context the Southern is remembered for providing top level passenger services even though the railroad did not generally spend lavishly on marketing its trains.  This changed somewhat during the 1940s when it began streamlining some consists, notably the Tennessean and Crescent, but even then the railroad did not allocate considerable resources on lightweight equipment.  Another reason for its high patronage was the numerous connections the Southern offered to cities such as New York, South Florida, Chicago, and Texas via the Frisco, Pennsylvania, New York Central, and other roads.  This was also the case with the August Special.  The railroad inaugurated the train on October 24, 1915 in conjunction with the Pennsylvania between New York and Augusta, Georgia via Charlotte and Columbia.
Southern's Many Services
Birmingham Special: (Washington - Birmingham)
Crescent:  (New York-Washington-Atlanta-Montgomery-New Orleans)
Peach Queen: (Washington - Atlanta)
Pelican: (New York-Lynchburg-Bristol-Knoxville-Chattanooga-Birmingham-New Orleans)
Ponce de Leon: (Cincinnati - Jacksonville)
Queen & Crescent: (Cincinnati - New Orleans)
Royal Palm: (Cincinnati-Chattanooga-Jacksonville)
Southerner: (Washington-Atlanta-Birmingham-New Orleans)
Tennessean: (Washington-Lynchburg-Bristol-Knoxville-Chattanooga-Memphis)
More Reading...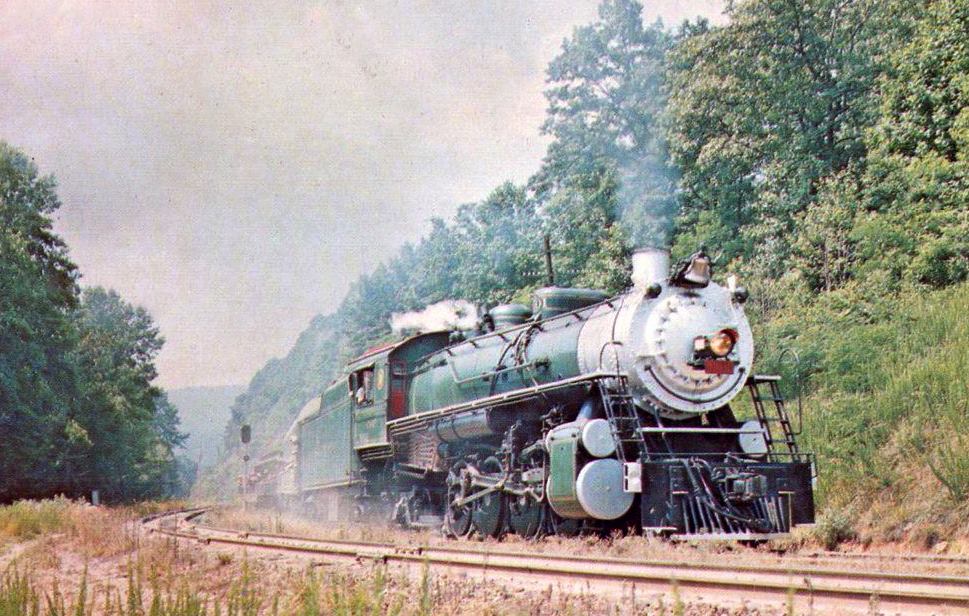 It was listed on Southern's timetable as train #31 (southbound) and #32 (northbound), replacing what was formerly the Southeastern Limited.  The train carried all heavyweight equipment and the original version offered Pullman sleepers on the entire route.  It also provided passengers with reclining seat coaches and dining services.  The Special was originally pulled by one of the Southern's Class P Pacifics.  However, as heavyweight equipment became too large for the 4-6-2s to maintain running times they were replaced with the Class T 4-8-2 Mountains.  These fine looking machines were Baldwin products which began arriving on the railroad from 1917 through 1919.  They got the job done and more or less served as primary power until the diesel era.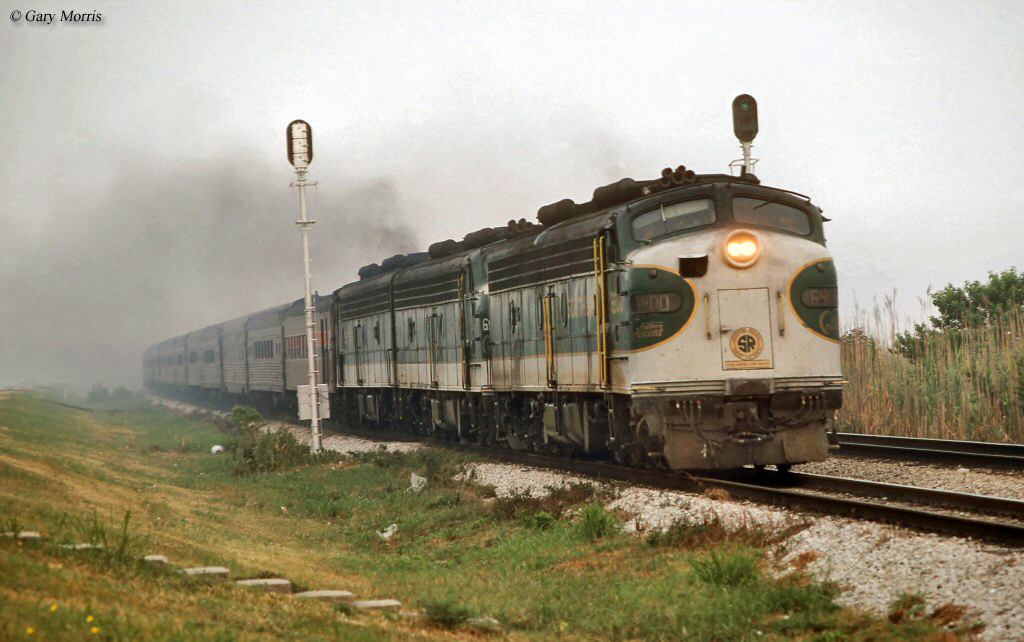 For a time during the Southern slightly renamed the train as the Aiken-Augusta Special.  This began in 1928 when Aiken was added to the schedule.  However, this was dropped in August of 1952 and it reverted back to the Augusta Special.  This era also witnessed the retirement of steam power on the Special, replaced by second-hand Electro-Motive E6s (which themselves had been bumped from the flagship runs when newer E7s and E8s began arriving in the late '40s and early '50s).  The first cutbacks of the train began during the 1950s as competition increased from highways and airlines.  The Southern always maintained a high level of services aboard its trains, so much so that it would not relinquish its Southern Crescent to Amtrak for many years.  However, even the Southern recognized that declining patronage meant retrenchment was inevitable.
(The below "August Special" timetable is dated April 1, 1917.  Other information includes:  "Augusta Special" - Pullman Drawing-room sleeping cars, New York and Augusta; Pullman Drawing-room stateroom sleeping cars, New York and Aiken.  Drawing-room-compartment car, New York and Augusta.)
| Time/Train | Location | Time/Train |
| --- | --- | --- |
| 1:08 PM/31 | Leave - New York/Pennsylvania Station - Arrive (Pennsylvania Railroad) | 12:57 AM/32 |
| 3:05 PM | North Philadelphia/Philadelphia | 11:03 AM |
| 3:20 PM | West Philadelphia | 10:50 AM |
| 5:30 PM | Baltimore | 8:32 AM |
| 7:00 PM | Washington (Southern Railway) | 7:00 AM |
| 12:15 AM | Lynchburg | 1:40 AM |
| 2:06 AM | Danville | 11:53 PM |
| 3:35 AM | Greensboro | 10:35 PM |
| 5:25 AM | Salisbury | 9:06 PM |
| 6:50 AM | Charlotte | 7:35 PM |
| 8:17 AM | Chester | 6:16 PM |
| 10:05 AM | Columbia | 4:25 PM |
| 1:10 PM | Aiken (Via Trenton) | 1:25 PM |
| 1:15 PM | Augusta (Via Trenton) | 1:15 PM |
In 1956 the Special was combined with the Crescent between New York, Washington, and Charlotte (renumbered as the Crescent's #37 and #38) leaving only the remaining segment from Charlotte to Augusta as a separate train.  By the 1960s there was not much left of the original version of the Special; sleeper service was still available until October 27, 1962 when this too was discontinued.  Its last remaining run as a named train between Charlotte and Augusta occurred on  October 22, 1966.  According to Tom Murray's book, "Southern Railway," by 1967 the only intercity trains still departing Washington, D.C. for southern points included the Southerner, Crescent, Peach Queen, Piedmont Limited, Birmingham Special, and Pelican.  Others still operating at that time included the Asheville Special, Tennessean, and Carolina Special although the latter was the only one continuing to serve its original route.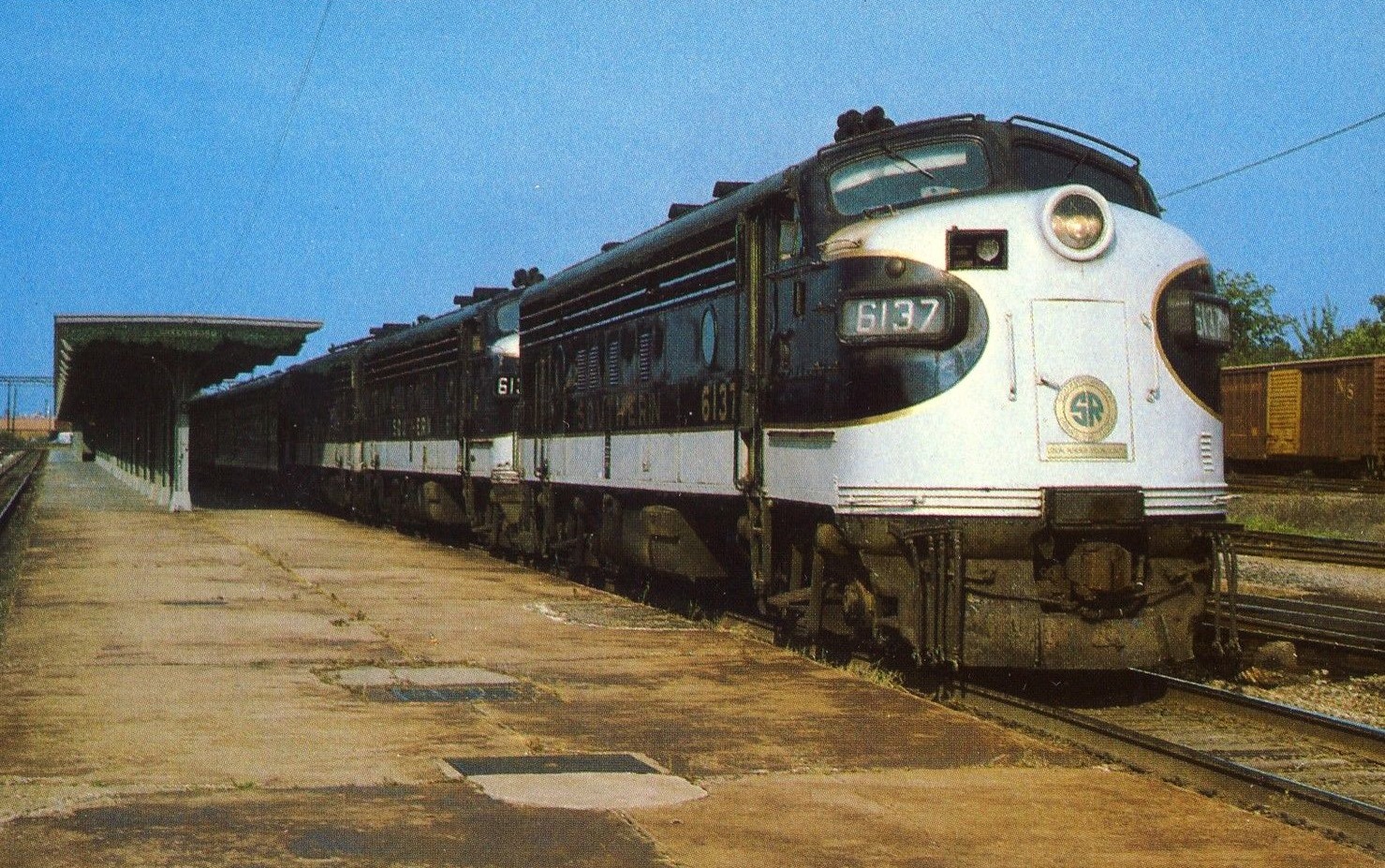 Curiously, a greatly truncated version of the Augusta Special was still on the Southern's timetable at this time.  The train, which carried only a few coaches, operated essentially as a local serving the old southern leg of the Special between Fort Mill and Warrenville, South Carolina.  The idea was said to expedite the train's cancellation by reducing it as an intrastate run only.  This move would then show the Interstate Commerce Commission (ICC) that lack of traffic and ridership would warrant its discontinuance.  This short-lived endeavor survived for only a year and was ended as well after October 14, 1967.  In any event, the original Augusta Special was essentially gone after the 1956 Crescent combination.

Related Reading You May Enjoy


Home

›

Fallen Flags

›

Southern Railway

› Augusta Special