The Baldwin S-12 switcher began production in 1951 and by that time was technically a product of the Baldwin-Lima-Hamilton Corporation (BLH). BLH was formed through the merger of the Baldwin Locomotive Works and Lima-Hamilton in 1951 after the former came under the control of Westinghouse Electric Company, a long time supplier of internal components for Baldwin's diesels (the two companies had also collaborated on several electric locomotives dating back to the 19th century).  Thanks to the S-12's increased horsepower it sold much better than its less powerful counterpart.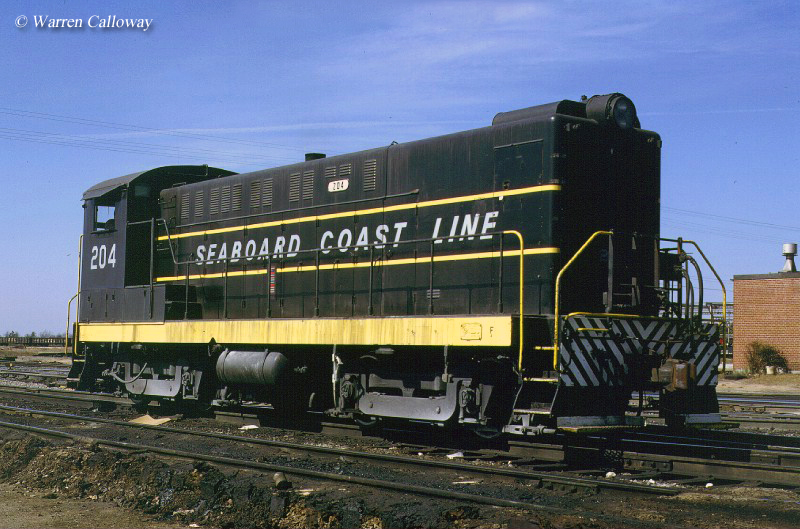 For more information about the S-12 model please click here.  At 1,200 horsepower using Baldwin's latest prime mover, the 606A SC railroads found the locomotive quite versatile in several applications from yard and industrial work to revenue service on secondary and branch lines.  The locomotive came equipped with standard four axle (B-B) trucks and could produce a hefty 72,000 pounds of starting tractive effort (34,000 pounds continuous).  When production had ended in August, 1956 the model had been sold to several railroads like the Chicago & North Western, Jersey Central, Southern Pacific, New York Central, Southern, and the ever-loyal Pennsylvania. Additionally the military and industries purchased the locomotive including the Army, U.S. Steel, Armco Steel, American Smeting and Refining Company, Erie Mining, and others. In total, Baldwin sold 451 examples of the S-12.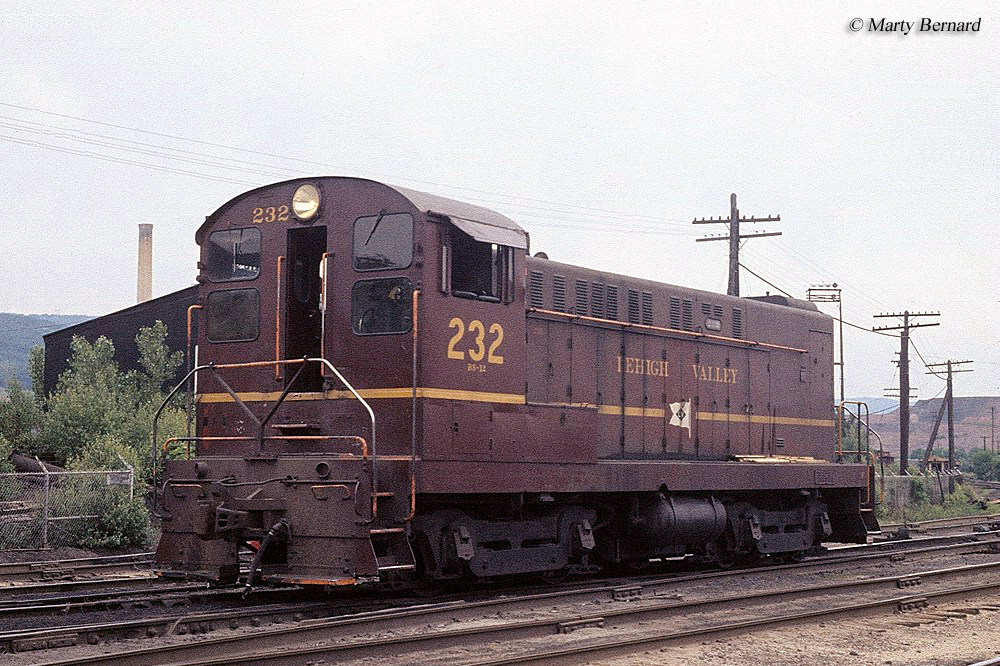 The S-12 was certainly Baldwin's most popular switcher in terms of its horsepower rating and general reliability. This is a significant reason why the model continues to find use in short line service today, notably on shortline SMS Lines which owns eight; their heritage includes Michigan Limestone #116, Tennessee Valley Authority #200, U.S. Navy #65-00372, demonstrator #1200, SP #1547, Erie Mining #7241, Monongahela Railway #425, and Great Northern #27. While four of these locomotives are operational, four are also used as a parts source.  Additionally, seven others can be found at museums; Patapsco & Back Rivers #345-#346, Erie Mining #403, NYC #9313, SP #1550, Texas & New Orleans (SP) #121, and Oliver Iron Mining #933.   Finally, for more information about the S-12s and all Baldwin switcher models please refer to the chart below.   
Baldwin S-12 Production Roster
---
| Owner | Road Number(s) | Quantity | Date Built |
| --- | --- | --- | --- |
| Akron & Barberton Belt Railroad | 27-28 | 2 | 1951-1952 |
| American Smelting & Refining Company | 1954-1955 | 2 | 1952 |
| Apache Railway | 600 | 1 | 1952 |
| Armco Steel Corporation | 706 | 1 | 1955 |
| Atlanta & West Point | 678 | 1 | 1951 |
| Baldwin (Demo) | 1200-1201, 463-467 | 7 | 1953 |
| Calumet & Hecla Railroad | 203 | 1 | 1951 |
| Central of Georgia | 311-314 | 4 | 1953 |
| Central Railroad Of New Jersey (CNJ) | 1053-1059 | 7 | 1951 |
| Chicago & North Western | 1073-1076, 1106-1109, 1117-1121, 1126-1128 | 15 | 1951- 1954 |
| Columbia-Geneva Steel Division (U.S. Steel) | 33-35 | 3 | 1956 |
| Erie Railroad | 617-628 | 12 | 1951-1952 |
| Erie Mining | 400-403 | 4 | 1955-1956 |
| Fairless Works (U.S. Steel) | GE-1 - GE-8, GE-17, GE-18 | 10 | 1951-1952 |
| Great Northern | 24-28 | 5 | 1953 |
| International-Great Northern Railroad (MP) | 9230-9232 | 3 | 1952 |
| Kansas City Southern | 1160-1163 | 4 | 1951 |
| Lehigh Valley | 230-243 | 14 | 1950 |
| McCloud River Railroad | 30-31 | 2 | 1953 |
| Michicgan Limestone & Chemical Company | 116-117 | 2 | 1953 |
| Milwaukee Road | 1905-1925 | 21 | 1950-1954 |
| Missouri-Kansas-Texas Railroad (Katy) | 1201-1215 | 15 | 1951-1952 |
| Missouri Pacific | 9200-9226 | 27 | 1951-1952 |
| Monongahela Railway | 400-426 | 27 | 1953-1954 |
| New Orleans Public Belt | 61-62 | 2 | 1955 |
| New York Central | 9308-9328 | 21 | 1951-1952 |
| Oliver Iron Mining Company | 933 | 1 | 1951 |
| Patapsco & Back Rivers Railroad | 335, 345-347 | 4 | 1951-1953 |
| Pennsylvania | 8100-8104, 8732-8796, 8976-8993 | 88 | 1951-1954 |
| Pennsylvania-Reading Seashore Lines (PRSL) | 6017-6021, 6028-6033 | 11 | 1953- 1956 |
| Rayonier, Inc. | 201-202 | 2 | 1956 |
| St. Louis, Brownsville & Mexico Railroad (MP) | 9227-9229 | 3 | 1952 |
| Seaboard Air Line | 1462-1465, 1476-1481 | 10 | 1952-1953 |
| Sharon Steel Corporation | 1, 10 | 2 | 1951 |
| Sierra Railroad | 40, 42 | 2 | 1955 |
| Soo Line | 313-314 | 2 | 1952 |
| Southern Pacific | 1442-1463, 1492-1513, 1539-1550 | 56 | 1951-1953 |
| Southern Railway | 2290-2299 | 10 | 1952 |
| Tennessee Coal & Iron Railroad | 1200-1207 | 8 | 1950-1951 |
| Tennessee Valley Authority | 1-3, 200 | 4 | 1952-1954 |
| Terminal Railroad Association Of St. Louis (TRRA) | 1250-1253 | 4 | 1952 |
| Texas & New Olreans (SP) | 105-107 | 3 | 1952 |
| Union Terminal Railway Of Memphis (MP) | 9233-9239 | 7 | 1953 |
| U.S. Air Force | 1841-1842 | 2 | 1952 |
| U.S. Navy | 65-00292, 65-00293, 65-00315, 65-00365 - 650074, 65-00391 | 14 | 1951- 1953 |
| Wabash Railroad | 305-309 | 10 | 1952-1953 |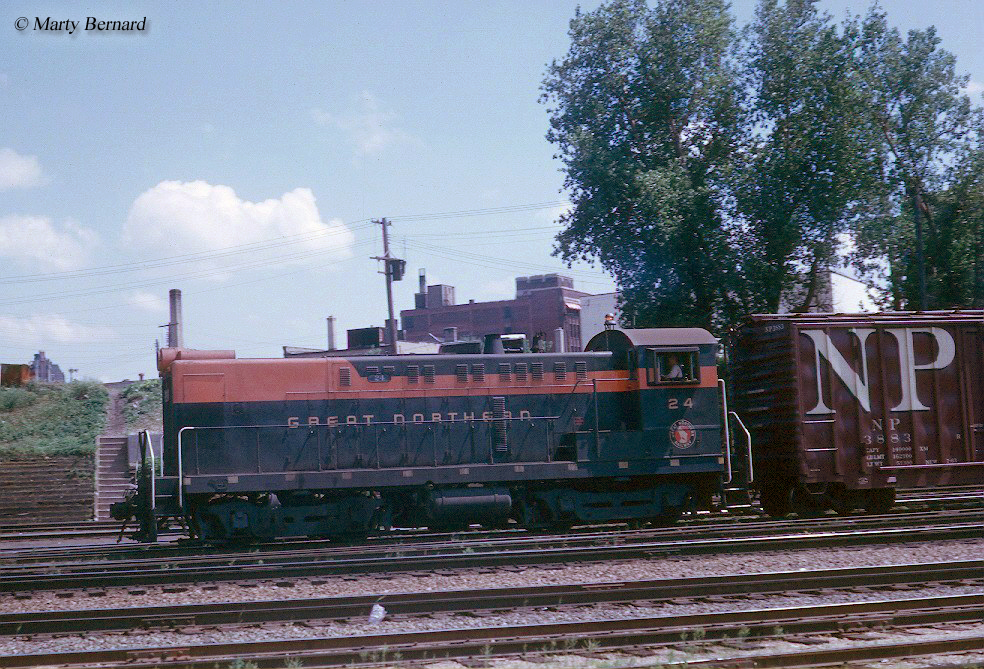 For more information on Baldwin locomotives the book by the same name, a Brian Solomon title, provides an in-depth history of the company from its earliest days beginning in the 1930s to its final years constructing diesels during the mid-20th century.  It 160 pages in length and, as with every Solomon book, offers a rich collection of large, sharp photos to enjoy.  Another title of interest is Vintage Diesel Locomotives by noted author and historian Mike Schafer.  This one has been out for several years now and is a paperback title but highlights several classic models from the major builders of the era such as Electro-Motive, Baldwin, and the American Locomotive Company.

Home

›

Diesel Locomotives

› S-12