The EMD SD18 followed the SD9 beginning production in the spring of 1960. It utilized one of General Motors' final variants of its original prime mover, the 16-cylinder model 567D1. This engine could produce 1,800 horsepower (50 horsepower more than the SD9) and was the powerful of the early six-axle models EMD produced. Also, using GM's D47 traction motors the SD18 could produce a healthy 67,500 pounds of continuous tractive effort and more than 97,000 pounds of starting tractive effort. Interestingly, while the locomotive offered the most starting effort of any early six-axle model its continuous rating was actually some 8,000 pounds less than the SD9 which offered 75,000 pounds. At just over 60 feet in length the SD18 was the same as its predecessors although it weighed somewhat more, 195 tons.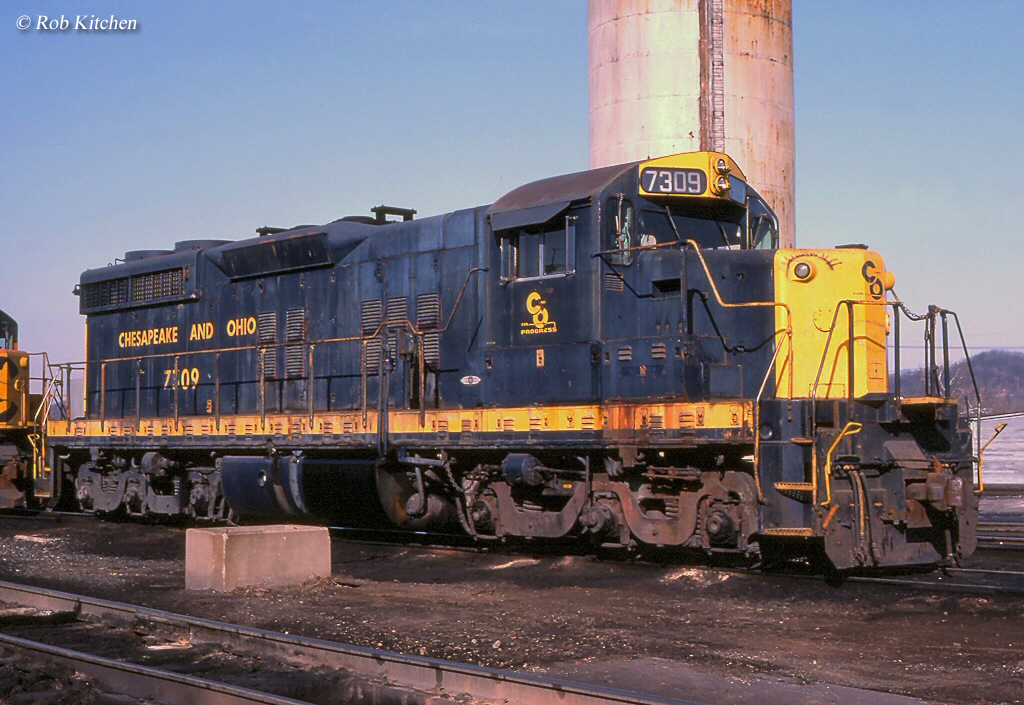 While the SD7 and SD9 came relatively standard with the short, high hood carbody design the SD18 could be purchased with an optional low nose. Essentially, however, the SD18 looked nearly identical, visually, to its predecessor models. Despite a sales record that topped out at just 54 units domestically, another 60 were purchased by foreign railroads. Interestingly, this time the Southern Pacific was not interested in EMD's latest six-axle locomotive as it did not buy a single SD18 unit. When the builder had released the SD7 and SD9 the company had purchased some 192 examples of both, combined. Of course, considering that the locomotives were used on the SP's steep and circuitous branch lines in Oregon it quite likely no longer needed any new power to serve those regions.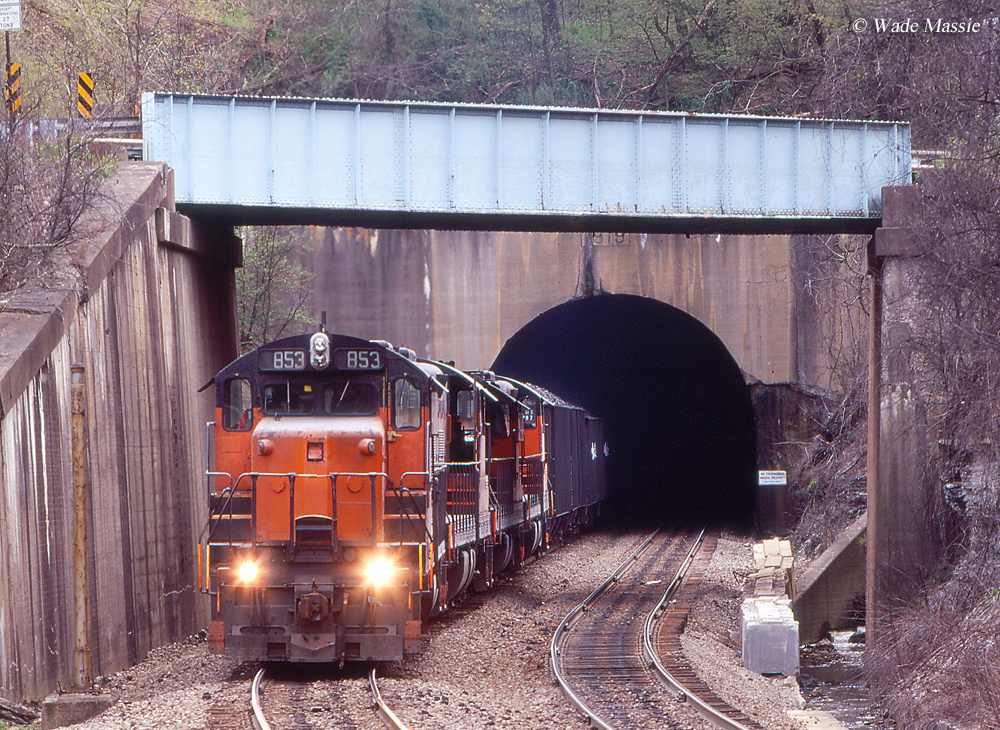 The American railroads who would purchase the SD18 included the Bessemer & Lake Erie (7, numbered 851-857), Chesapeake & Ohio Railway (19, numbered 1800-1818), Chicago & Illinois Midland Railway (2, numbered 60-61), Duluth, Missabe & Iron Range (19, numbered 175-193), and Reserve Mining (7, numbered 1226-1232). The foreign systems to pick up the locomotive included the Rede Ferroviária Federal, Sociedade Anônima (RFFSA) of Brazil (45, numbered 3401-3445) and the Korea National Railroad (15, numbered 6001-6015). Production of the locomotive had ended by March, 1963. EMD actually had better sales with the SD24 produced at the same time, which sold more than 200 examples (including B units), likely due to the vast increase in horsepower it offered.

In any event, sales for six-axle locomotives would continue to sputter along for the company until the mid-1960s and the SD40.   You can still find EMD SD18s in service with several short lines including the South Branch Valley Railroad, North Shore Mining, DM&IR/Canadian Pacific, Shelly Materials, Larry's Truck & Electric (in storage), Illinois & Midland Railroad, Northern Illinois & Wisconsin Railway, AG Processing, Ottawa Valley Railway, RailLink, and some of the fleet shipped to Brazil continues to be used in regular service.
EMD SD18 Production Roster
| Owner | Road Number(s) | Quantity | Date Built |
| --- | --- | --- | --- |
| Bessemer & Lake Erie | 851-857 | 7 | 1962 |
| Chesapeake & Ohio | 1800-1818 | 19 | 1963 |
| Chicago & Illinois Midland | 60-61 | 2 | 1961-1962 |
| Duluth, Missable & Iron Range | 175-193 | 19 | 1960 |
| Reserve Mining Company | 1226-1232 | 7 | 1960-1962 |
For more reading on Electro-Motive locomotives the book EMD Locomotives from author Brian Solomon highlights the history of EMD from its earliest beginnings in the 1920s to its phenomenal successes in the mid-20th century.  It concludes by discussing the company's decline into second spot behind General Electric in the late 20th century and eventual sale by General Motors in 2005. The book features 176 pages of EMD history and is filled with excellent photography and illustrations.  Another good title the author has written is entitled, GE And EMD Locomotives:  The Illustrated History, which provides a general history of both company's locomotive lines over the years.  As with all of Mr. Solomon's books expect a well-researched and written publication with crisp photography.


Home

›

Diesel Locomotives

› EMD SD18