The Point of Rocks station was completed in 1876 and was designed by renowned architect E. Francis Baldwin who would construct a number of stations and depots for the B&O, particularly along the eastern areas of the railroad. The Point of Rocks station itself in terms of exposure is likely the most well known B&O station as it is heralded as one of, if not the, most photographed railroad station or depot in the country. The station's popularity lies as much with its splendor as its location. Situated at the point where two railroad lines converge, coupled with a beautiful steeple which faces directly towards where the railroad tracks meet makes for a truly magnificent setting, unrivaled anywhere else.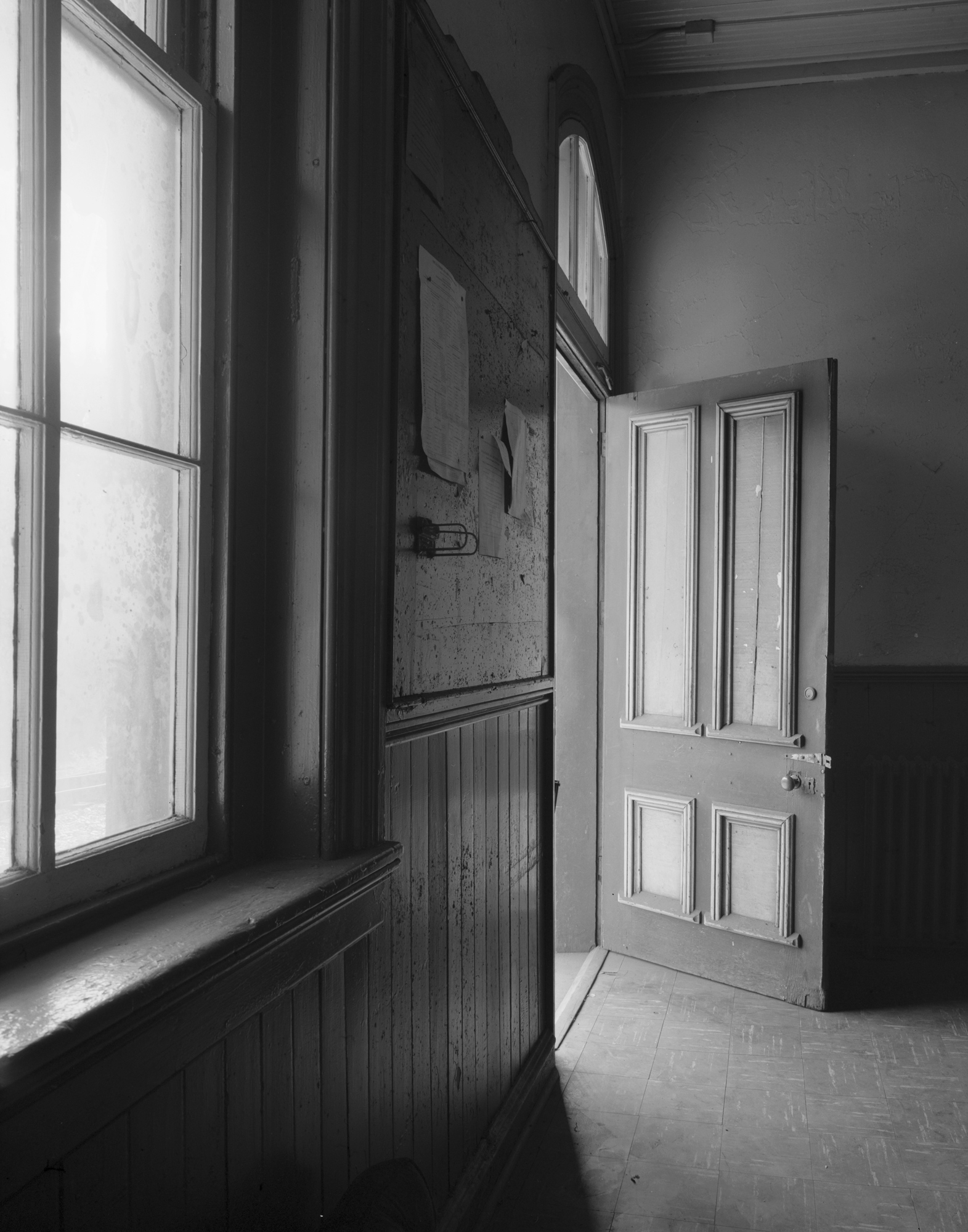 When constructing the depot Baldwin somewhat incorporated its design into the small area where the two lines converged. Overall, the building was about two-and-a-half stories in height and featured a beautiful steeple along the front façade. The depot was designed in the Gothic Revival style, a Victorian-era architecture with Medieval undertones that dates back to the mid-16th century. As such, the building employs steep, angled roof lines dormers, and partially arched, narrow windows. With the steeple the building is a full four-stories in height. Baldwin constructed Point of Rocks using red-brick and local sandstone for trim as well as the foundation.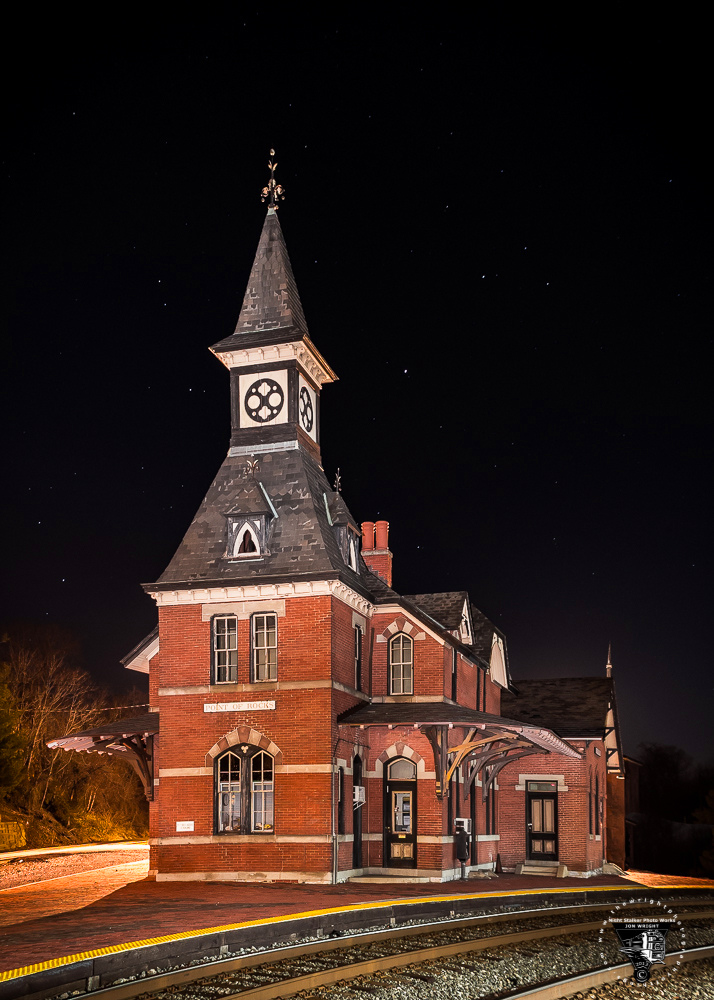 While the Point of Rocks station today is placed on the National Register of Historic Places (it received this distinction in 1973) its future is not necessarily secure. The building is currently still owned by CSX Transportation, successor to the B&O, and used as an office by the railroad. As such, the interior of the building is entirely off-limits to the general public and is essentially only a flagstop for MARC. The uncertainty here lies in the fact that CSX has not been known for its historic preservation and has destroyed or let go a number of significant railroad property/locations over the years.  To counter any disastrous plans CSX may have for the building (there has been recent talk of the railroad even mulling razing the station) the Point of Rocks Community Historical Society has been considering ideas on how to permanently preserve the property, which is made all the more difficult by the fact that two active railroad lines continue to flank the station to either side.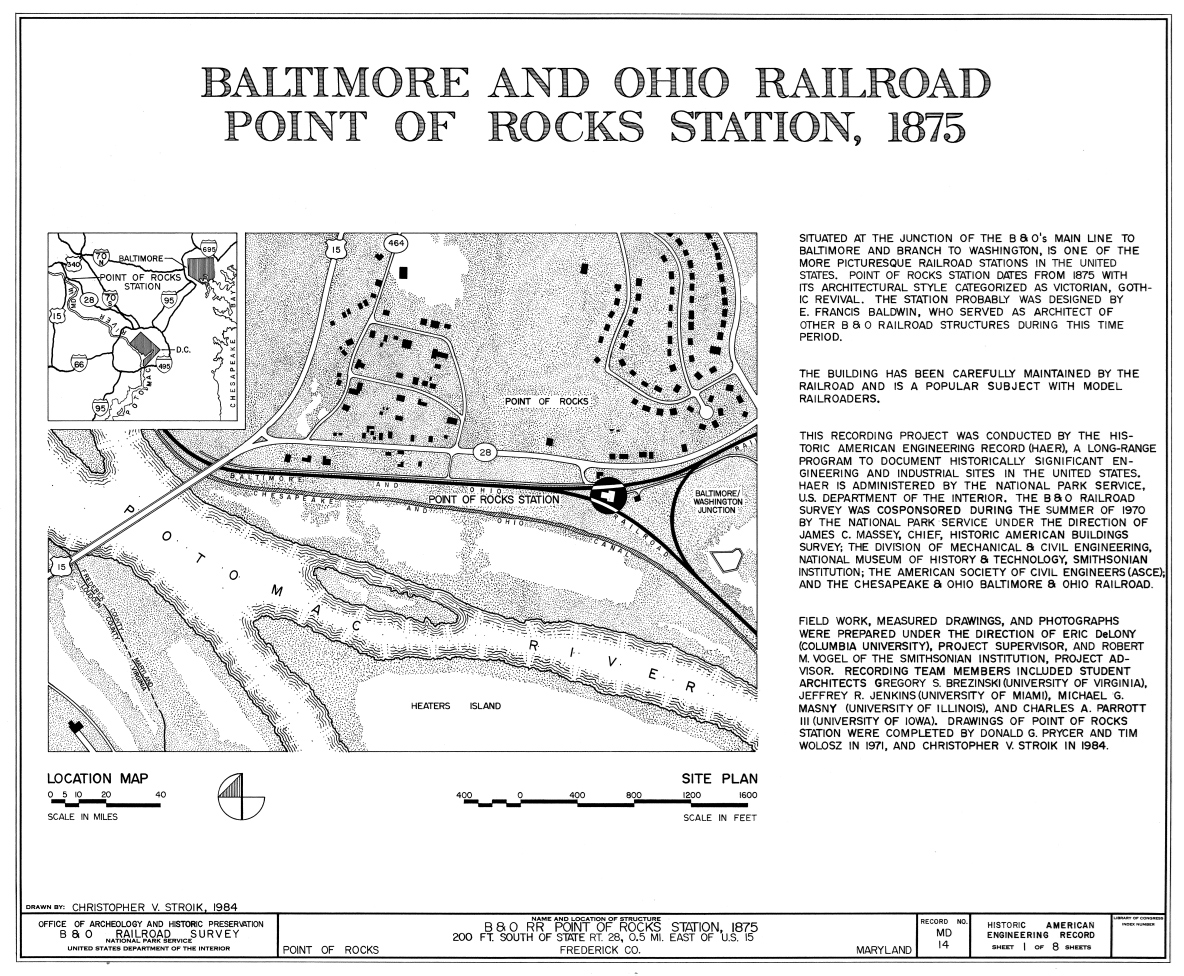 ---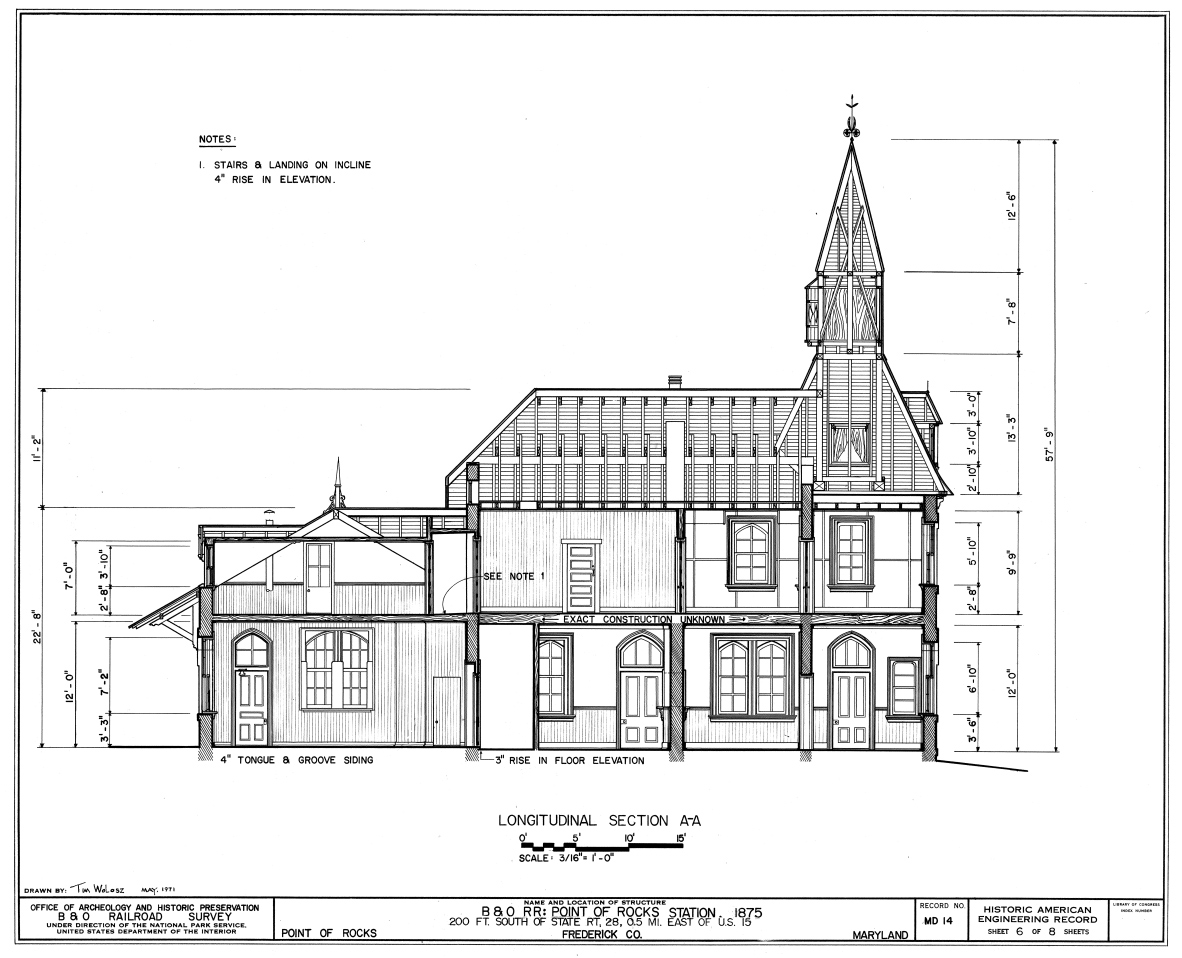 ---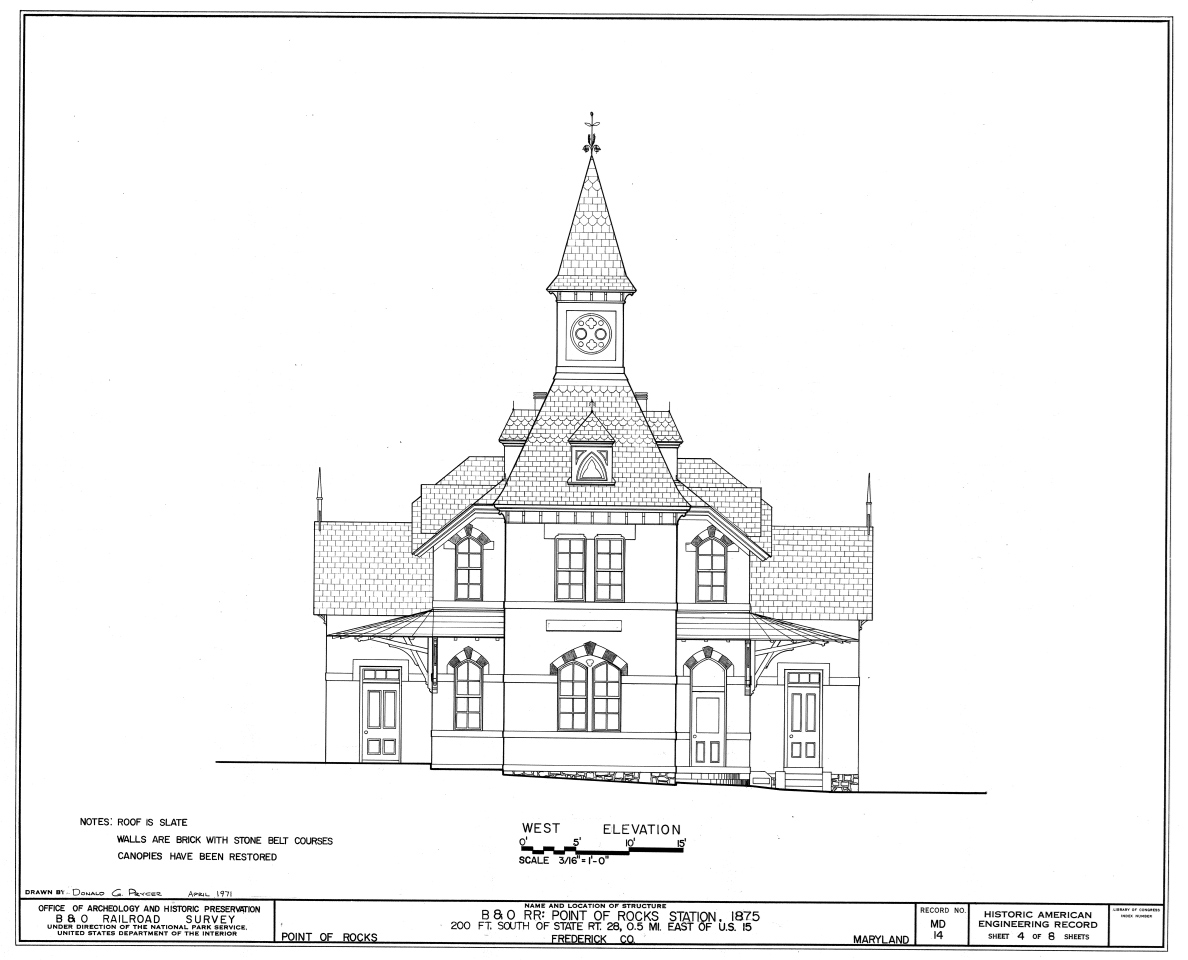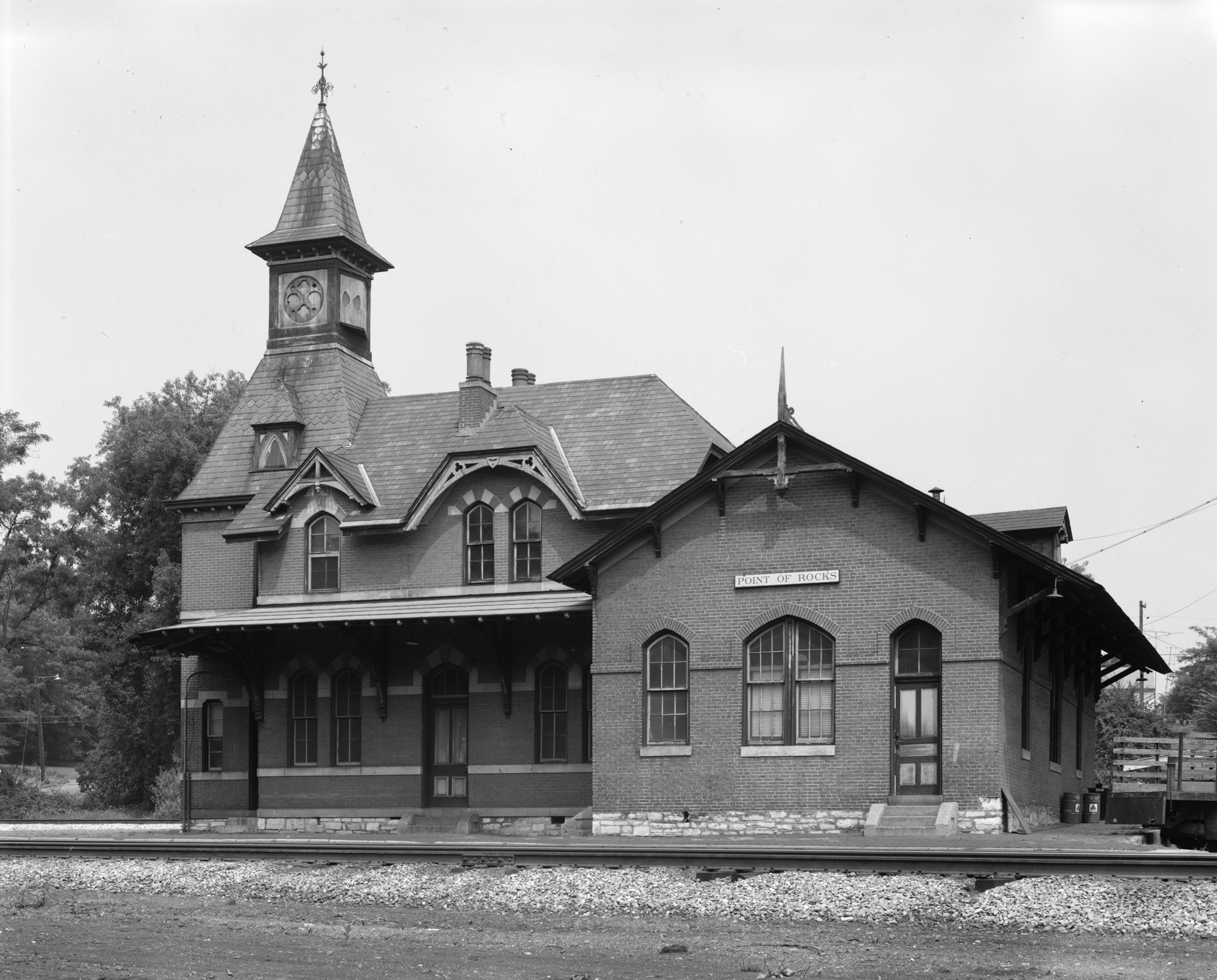 Currently, however, the building remains in active use as a railroad station, which is used by MARC, the Maryland-subsidized commuter train service. The stop remains a fairly active one for MARC, transporting commuters from their offices in Washington, D.C. to the suburbs of Maryland and West Virginia. While the future of the Point of Rocks station may be somewhat uncertain it is hoped that by being on the National Register of Historic Places as well as "overseen" by the Point of Rocks Community Historical Society that the station's future can be secured and preserved.
Related Reading You May Enjoy


Home

›

Stations And Depots

› Point Of Rocks