Rio Grande Pacific Corporation: Railroad Jobs
Last revised: May 31, 2023

The Rio Grande Pacific Corporation (RGPC) is another of the numerous short line holding companies which sprang up following the industry's deregulation in 1980.  
It was founded by Rick Bertel who, like many other entrepreneurs of that decade, realized a serious opportunity to build a successful business behind trackage deemed redundant and unwanted by many of the large Class I's at the time.   
During the 1980's many short line conglomerates began this way; buying up superfluous trackage that larger carriers no longer wanted.
It was the first time the industry was allowed to carry out large scale sales or abandonments following deregulation of 1980 and led to the numerous spin-off short line operations of today.  The two largest currently are Genesee & Wyoming and Watco.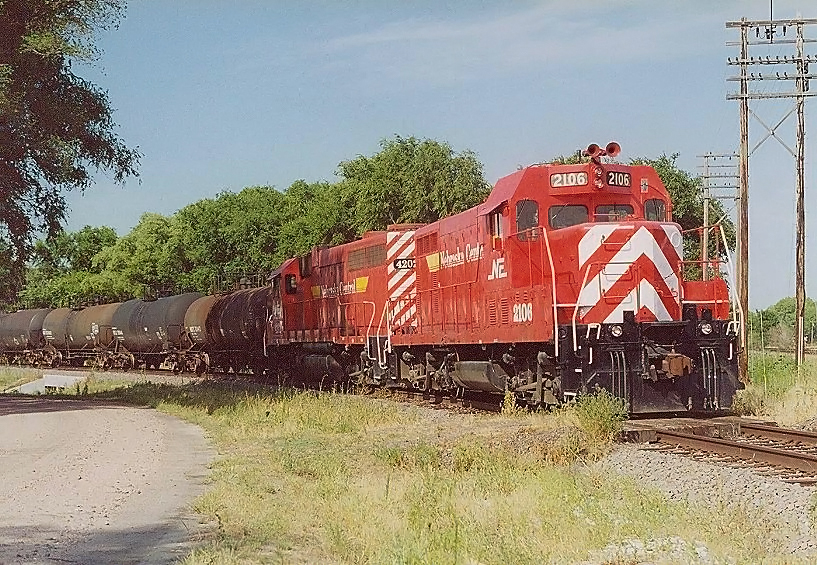 Since then RGPC has grown a network covering 700 miles among four different railroads serving five states, most located in the Southeast and Midwest. 
 If you are looking for a job/career with Rio Grande Pacific please visit their website for more information.  
You can also search for potential job openings by doing a quick web search using the Google Search Box below you can find both on the web.  
It seems 1986 was the year of the startup short line holding company with Pioneer Railcorp, RailAmerica (acquired by Genesee & Wyoming in 2012), OmniTRAX, and Rio Grande Pacific Corporation all being launched that year (a year earlier Anacostia & Pacific and Gulf & Ohio Railways had been started).  
Bertel noted an interview with Transportation & Logistics International, "One of our first and biggest clients was the state of Oklahoma," he recalls.
"After the deregulation, they woke up one day and found they owned about 1,500 miles of track, so we acquired some of those properties. We bought our first property in 1990; it was in poor condition, but we had a lot of expertise in infrastructure, so we made it work. It was successful, so we went on to buy other properties."
Career Information With Other Short Line Families
That first property was known as the Wichita, Tillman & Jackson Railway, which officially began service under its new ownership on January 14, 1991.  
The primary line WT&J currently operates between Wichita Falls and Altus (roughly 78 miles) had originally been constructed by the Wichita Falls & Northwestern Railway between 1906 and 1909, which later came under the Missouri-Kansas-Texas Railroad's control in 1912.  
During its heyday this long branch extended from the MKT's main line at Denison, Texas all of the way to Oklahoma's western panhandle at the small community of Keyes connecting Wichita Falls, Texas and Altus, Oklahoma along the way.  
WT&J's other segment is a former Rock Island branch constructed around 1900 that currently connects Waurika with Walters, Oklahoma (about 24 miles in length).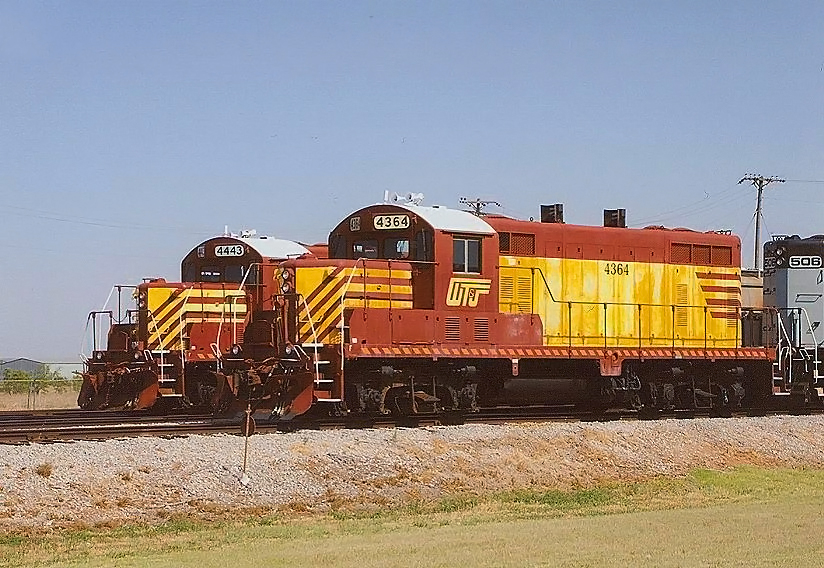 All of this property was acquired by Oklahoma to preserve rail service, largely for agriculture customers, and the state continues to own the trackage today.  
Aside from agriculture the short line also handles fertilizer, gypsum board, sand, soda ash and chemicals.  
Following this startup Rio Grande Pacific launched two more short lines in 1993; the Nebraska Central Railroad (NCRC) on June 27th and Idaho, Northern & Pacific (IN&P) on November 15th.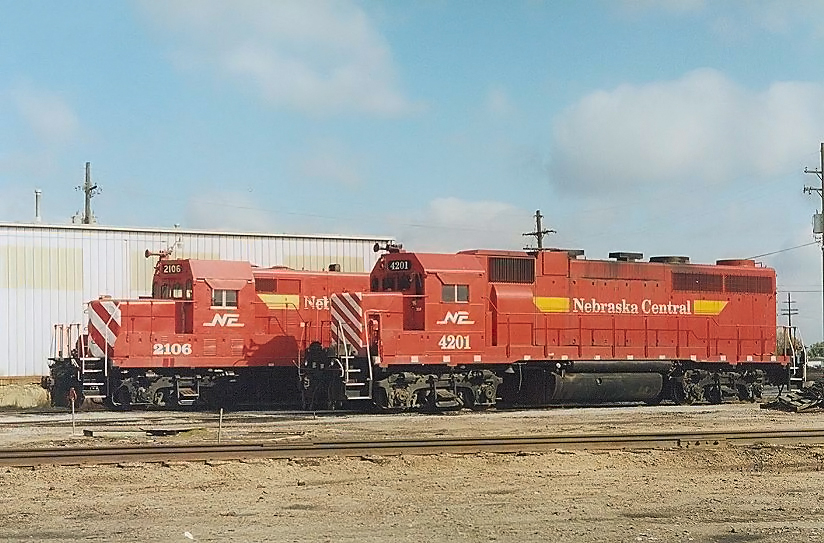 The NCRC is a very large system consisting of 340 miles spread out across central Nebraska;  most of the property is former Union Pacific branches connecting Brainard, Palmer, Columbus, Norfolk, Albion, and Spalding while the segment between Grand Island and Ord is former Burlington trackage.  
The short line is very similar to the WT&J in that its traffic is also largely agriculture-based handling mostly grain along with fertilizer and scrap steel.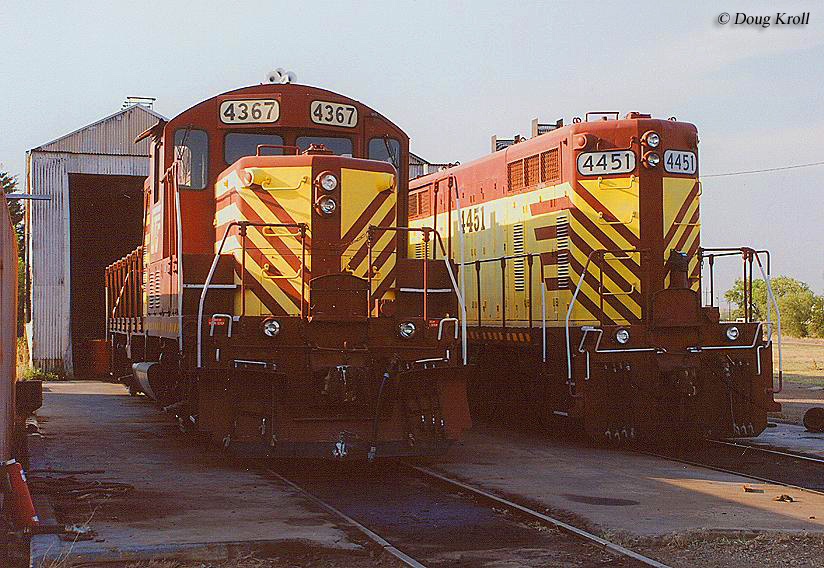 Due to its large size Rio Grande Pacific has broken down the NCRC into five different subdivisions. These include:
Albion (runs 34 miles between Oconee and Albion via Genoa)


Cedar Rapids (45 miles connecting Genoa with Spalding via Fullerton)


Norfolk (operates 53 miles from Columbus to Norfolk), 


Ord (a long 65-mile segment running from Grand Island to Ord)


Palmer (a 20-mile stub connecting Central City to Palmer)


Stromsburg (runs 63 miles from Central City to Brainard)
Moving further west is the IN&P, a short line that also operates over entirely former Union Pacific property in southern Idaho and northeastern Oregon.  
The lines' histories trace back to two different railroads; the Idaho segment was constructed by the Payette Valley Railroad between 1906 and 1910 and acquired by the Oregon Short Line Railroad in August of 1914 while the Oregon section was built by the Oregon Railway & Navigation Company during the late 19th century.
It, too, came under the direction of OSL, a Union Pacific subsidiary, and both routes would later comprise parts of UP's Idaho and Oregon Divisions.  
In total the IN&P operates more than 100 miles of trackage in this area with a traffic base consisting of agricultural products, forest products, and chemicals.  
Between 1998 and 2016 the IN&P hosted excursion trains for the public in Idaho known as the "Thunder Mountain Line."  The tourist railroad traveled roughly sixty miles north from Montour, following the Payette River to Cascade next to beautiful Lake Cascade.  
There were three different trips offered including the Horseshoe Bend Route (Horseshoe Bend to Banks), Montour Route (Montour to Horseshoe Bend), and the Cabarton Route (Smiths Ferry to Cascade).  Unfortunately, sagging patronage resulted in the service being suspended in 2016.
---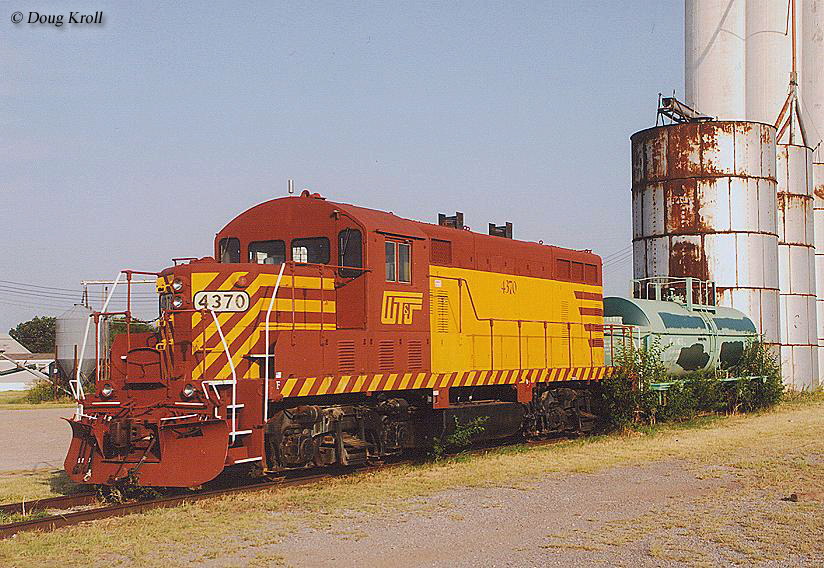 Rio Grande Pacific's newest subsidiary is the New Orleans & Gulf Coast Railway, which began operations on April 25, 1999.  
The trackage is based solely in the New Orleans/southern Louisiana region and covers about 37 miles in all.
The property was built as the New Orleans, Fort Jackson & Grand Isle Railroad in 1891 and then became the New Orleans, Southern & Grand Isle Railway before its  acquisition by Missouri Pacific around World War I.  
After MP's purchase by Union Pacific in 1982 the lines were sold to RailTex, a former short line holding company, in 1991 before being acquired by Rio Grande Pacific in 1999.  
Today, the NO&GC handles primarily petroleum products, oils, chemicals, food products, grains and steel products.  To learn more about careers and job openings at Rio Grande Pacific please visit the company's website.