Trackside, The Newsletter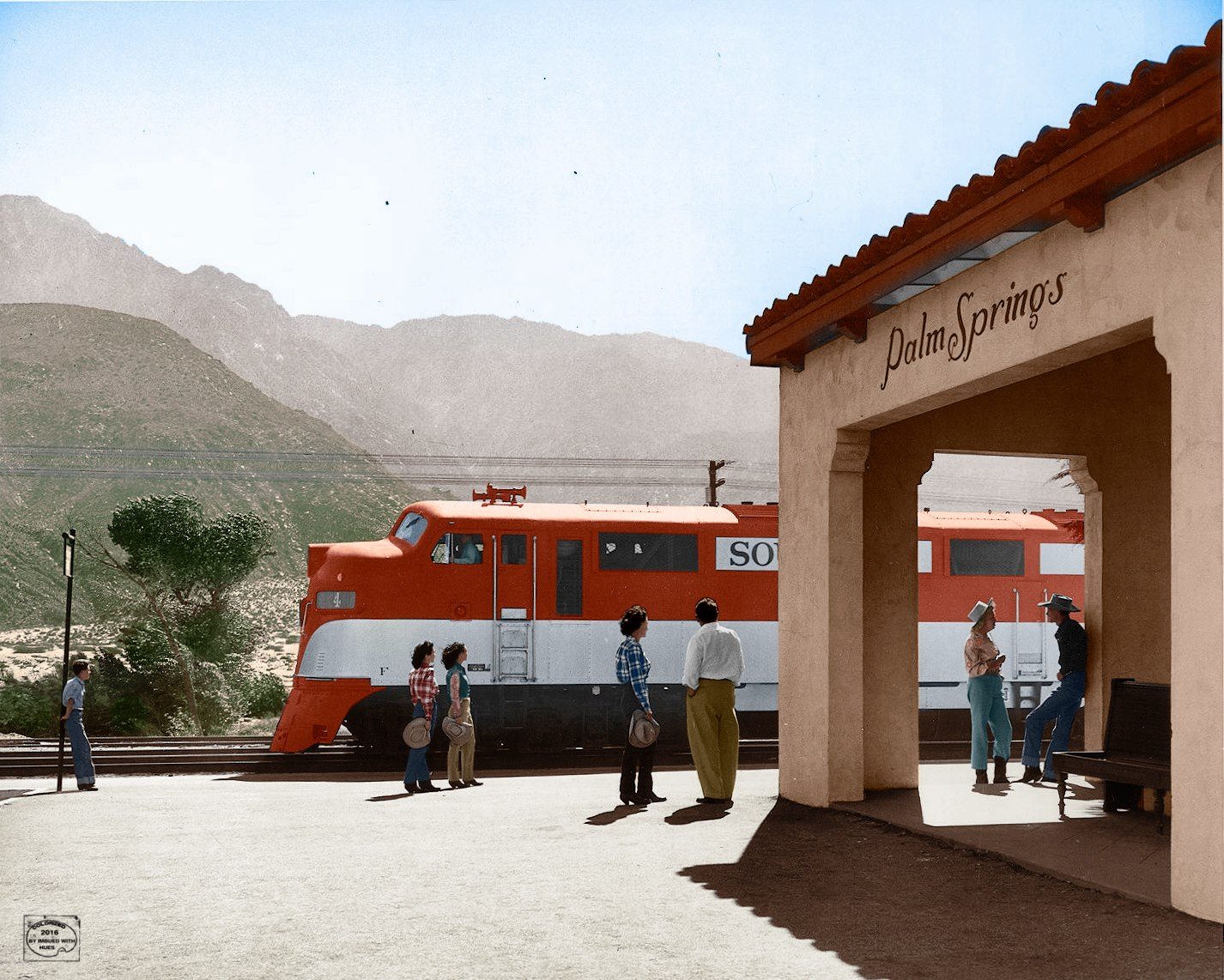 A Southern Pacific E7A is ahead of Train #4, the eastbound "Golden State," during a station stop at Palm Springs, California circa 1949. Photo colorized by Patty Allison, Imbued with Hues.
Interested in keeping up with some of the latest railroad happenings around the country? If so, please consider subscribing to Trackside, the official American-Rails.com newsletter. Trackside includes news articles from main line railroads like Class Is, Regionals, and shortlines to information and goings-on with tourist railroads and museums. Even commuter rail and light rail transit (LRT) systems are covered! The bottom line is any interesting news article or piece that I can find about anything railroading will be included in Trackside. 
So, if you're interested in subscribing please just fill out the information at the bottom-left of the navigation bar and the next edition will be on its way to you! (Once subscribed you can also read back issues.) Lastly, rest assured that the information you are providing will in no way be given out to third parties or other individuals.
P.S. Also, be sure and catch the latest photo gallery.  For more railroad news and information become a fan of our page on Facebook or follow us on Twitter. I don't always put the news pieces in Trackside which I include there so if you want to catch everything be sure and follow one of the accounts (which includes anything interesting and not always news related, such as a photo or video found around the Internet).