2-6-6-2 "Mallet Mogul" Locomotives

Last Revised: December 19, 2021
By: Adam Burns
The 2-6-6-2 wheel arrangement was a steam locomotive design that saw use on many railroads due to its excellent ability in drag service, pulling extremely heavy trains at slow speeds.
As such, it was adapted for operations on many lines from main line utilization by companies such as the Clinchfield, Chesapeake & Ohio, and Norfolk & Western to small logging ventures such as the Proposed Biles-Coleman Lumber Company and Weyerhaeuser Timber.
Interestingly, as much use as 2-6-6-2s found use all across the country for different purposes the wheel arrangement never received a common nickname like most others did.  
Currently there are two, smaller variants in operation; 2-6-6-2T's that spent many years in timber operations.  In addition, three others are under restoration, including Chesapeake & Ohio 2-6-6-2 #1309 at the Western Maryland Scenic Railroad in Cumberland, Maryland. 
Finally, a few large examples of this steam locomotive type are preserved although none operable due to the high expense and maintenance costs of doing so.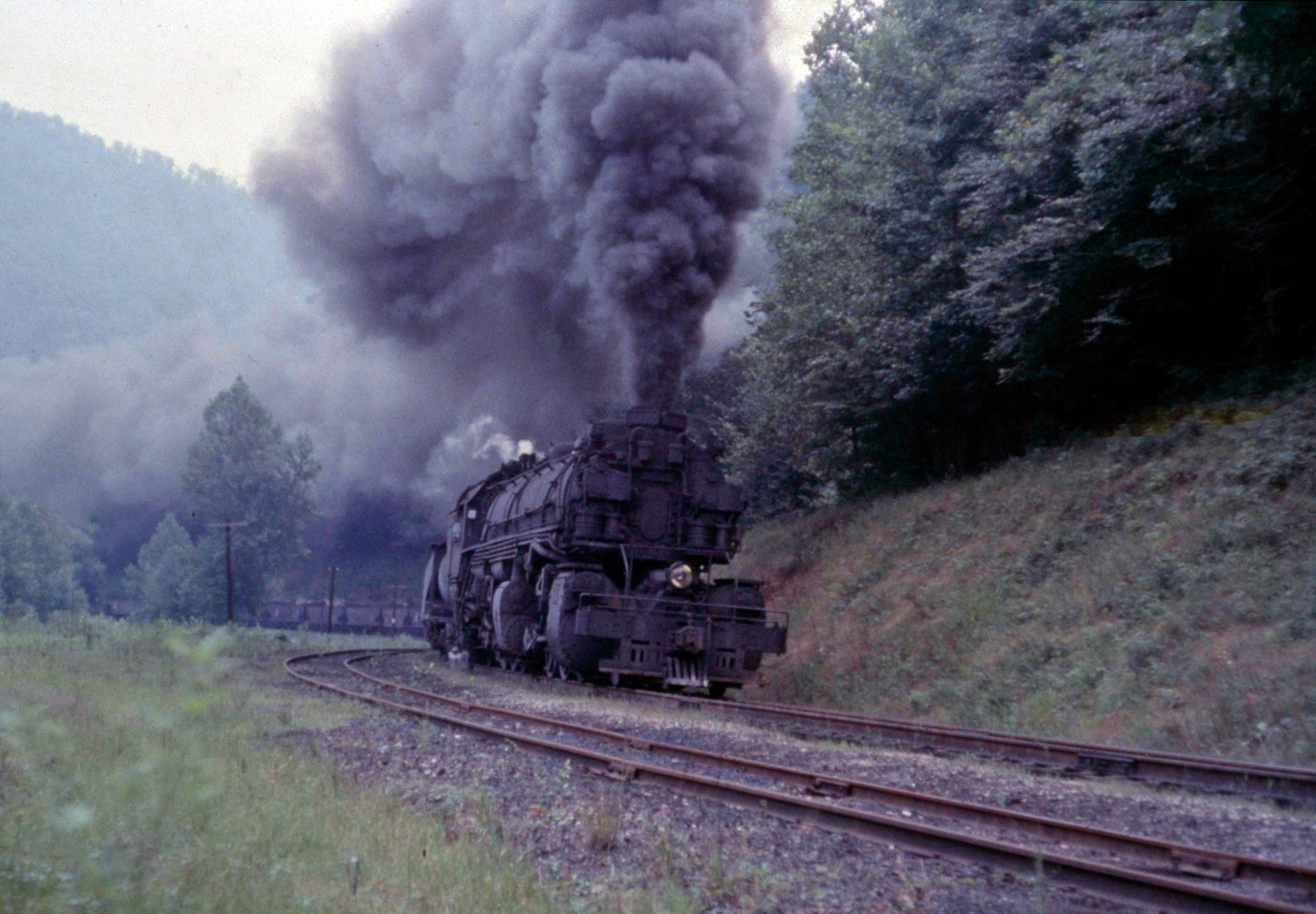 Chesapeake & Ohio 2-6-6-2 #1515 (H-6) charges up grade with a heavy coal drag near rural Logan, West Virginia on August 13, 1956. Author's collection.
Most 2-6-6-2s built first began to appear during the first decade of the 20th century although the very first plans for such a wheel arrangement began in 1905 for the Great Northern (the railroad declined to test such a steam locomotive at the time, however).
The inspiration for the 2-6-6-2 actually came from the very first Mallet steamer ever operated in the United States in 1904, Baltimore & Ohio 0-6-6-0 #2400, built by the American Locomotive Company. This locomotive was also affectionately known as "Old Maude" and was capable of producing 71,500 pounds of tractive effort.
Its purpose was simple, the railroad was looking to achieve economies of scale by building larger and more powerful motive power to reduce the number of units needed to power a freight train. 
The Mallet Type (pronounced "Ma-lay") was a unique steam locomotive design that is often mistakenly (from a technical standpoint anyway) referred to as most or all articulated types.
It receives is name from the person who invented it, Anatole Mallet of Switzerland. The Mallet Type was essentially two engines housed under one frame and this, coupled with its six or more sets of axles, allowed it to produce awesome levels of adhesion and horsepower thanks in part to its compound design. 
Railroads, particularly those operating in mountainous regions, found it to be very beneficial over the standard heavy-hauler of the day, the Consolidation (a 2-8-0 design). For instance, B&O's 0-6-6-0 could produce 50% more tractive effort than a Consolidation making it ideal for heavy freight service.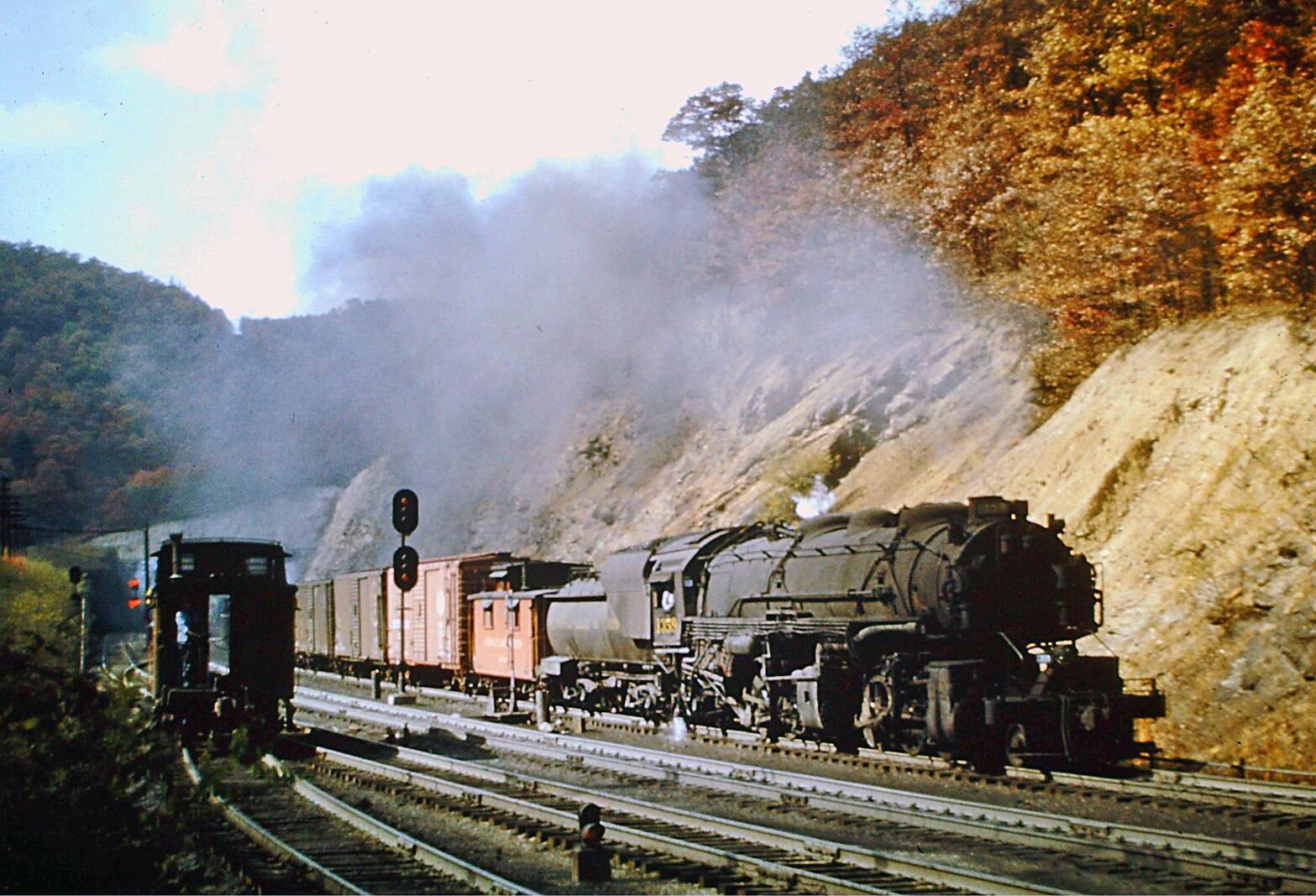 Chesapeake & Ohio 2-6-6-2 #1359 (Class H-4, this locomotive was manufactured by American Locomotive's Richmond Works in 1913) steams through the tunnels at Alleghany, Virginia on October 19, 1951. The C&O owned a vast collection of these "Mallets."
While the GN had at first declined purchasing 2-6-6-2s, it did an about-face and took delivery of five in 1906 built by the Burnham, Williams & Company.
Seeing what the B&O had accomplished with its 0-6-6-0 Mallet, the railroad further improved upon the design by adding a foreword pilot truck for better stability and a rear truck to help support the weight of the firebox.
Overall, GN was rather satisfied with its first 2-6-6-2s. The steam locomotives could produce 64,200 pounds of tractive effort and the railroad eventually owned ten of this first batch numbered 1800-1804 and 1900-1904, listed as Class L-1.
During the opening decade of the 20th century superheating had been tested on various railroads and once the benefits of the design could be plainly seen it became a standard addition to stem locomotives after 1910.
A superheater works through a series of coils containing freshly created steam that pass through flue gasses to increase the temperature of the steam and make it more powerful.
Once steam has passed through these superheater coils, it adds 25 to 30 percent more power to a locomotive. While the 2-6-6-2 wheel arrangement was widely regarded among main line railroads for use in heavy drag service it also was popular with lumber companies to move logs up and down the notoriously steep grades used in such applications.
However, logging companies always used much smaller examples such as tender or tank designs which more easily negotiate the tight curves and light-weight track found with these operations.
The 2-6-6-2Ts could only be found in the west and were used by companies including:
Booth-Kelly Lumber Company (Oregon)


Caspar South Fork & Eastern (California)


Hammond Lumber Company (Oregon)


Proposed Biles-Coleman Lumber Company (Washington)


Southwest Forest Lumber Mills (New Mexico)


Uintah Railway (Colorado/Utah)


Weyerhaeuser Timber (Washington)
Most of these Mallets were built either around 1910 or, surprisingly, as late as the 1928-1929 time period. As mentioned above the main line 2-6-6-2s were primarily meant for slow, drag service with speeds topping out between 25 to 30 mph.
Interestingly, though, the Santa Fe originally designed its Mallets of the wheel arrangement for use in passenger service. Its first class was built by its own shop forces and designed from 2-6-2 Prairies, thus the locomotives became known as Prairie Mallets on the railroad.
However, all future 2-6-6-2s the company rostered were built by Baldwin and overall it owned 64 units. As early as 1909 experimentation began with the more powerful 2-8-8-2 Mallet.

---
---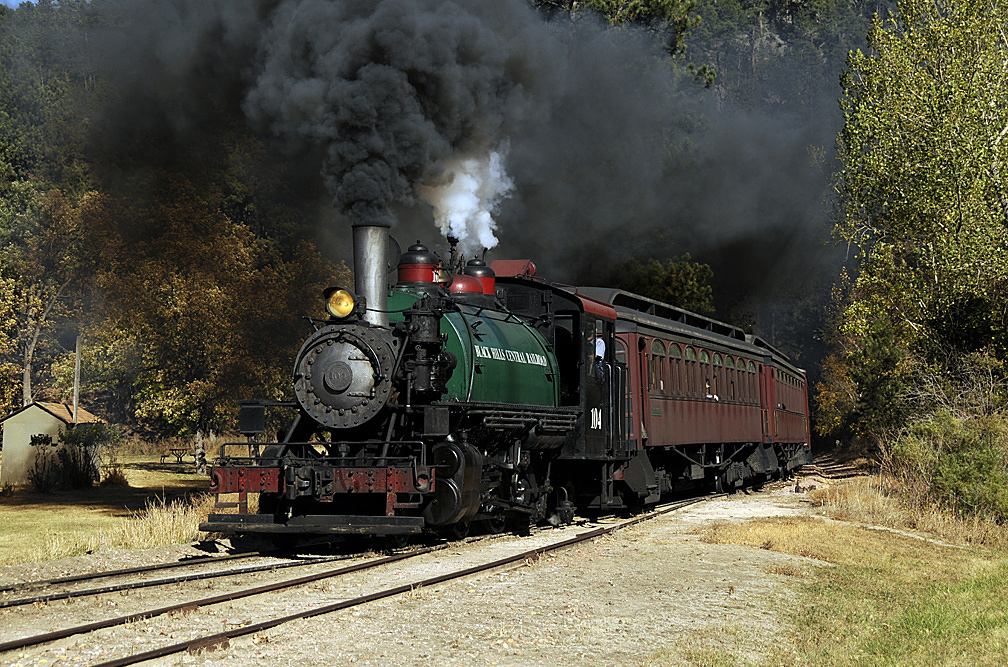 Today, former Rayonier 2-6-6-2T #110 (1928 product of Baldwin) operates on the Black Hills Central Railroad in Hill City, South Dakota pulling excursions as part of the "1880 Train." It is seen here on October 10, 2012. Drew Jacksich photo.
Naturally, with two extra axles and four drivers making contact with the rails, the locomotive could produce far more tractive effort than its early counterpart.
This resulted in 2-6-6-2s being bumped from primary roles and into secondary freight service. Only the C&O continued to purchase the wheel arrangement after 1920.  In total, there were roughly 1,300 2-6-6-2s built across the United States.
Today, two of these locomotives is still in use; former Weyerhaeuser 2-6-6-2T #110 hauling excursions on the Black Hills Central Railroad in Hill City, South Dakota and Clover Valley 2-6-6-2T #4 at the Niles Canyon Railway in Sunol, California. 
Additionally, US Plywood 2-6-6-2 #11 at the Northwest Railway Museum in Snoqualmie, Washington is currently under restoration.