GE "U30B" Locomotives


The GE U30B was simply a more powerful version of its earlier counterparts.
The unit was a late model Universal series locomotive released by General Electric, built during the mid-1960s through the mid-'70s and was in direct competition with similar models offered by GM's Electro-Motive Division (the GP40) and Alco (the C430).
However, by the mid-1960s the industry was beginning to realize the benefits six-axle models offered and thus sales began to slowly decline for four-axle units.
While GE offered two later versions of four-axle Universals sales were even poorer leading the company to stop cataloging B-B designs after 1975.   
Interestingly, many railroads and crews were not particularly thrilled with the Universal line overall, often calling them "junk."
Many lasted barely two decades while comparable EMD models of that era can still be found in service today. 
However, GE continued working to improve its product and had more a refined and reliable locomotive with the later "Dash 7" line. 
Today, there are at least two U30Bs known to be preserved; Burlington Northern #5789 at the Orrville Railroad Heritage Society in Ohio and Western Pacific #751 at the Western Pacific Railroad Museum in Portola, California.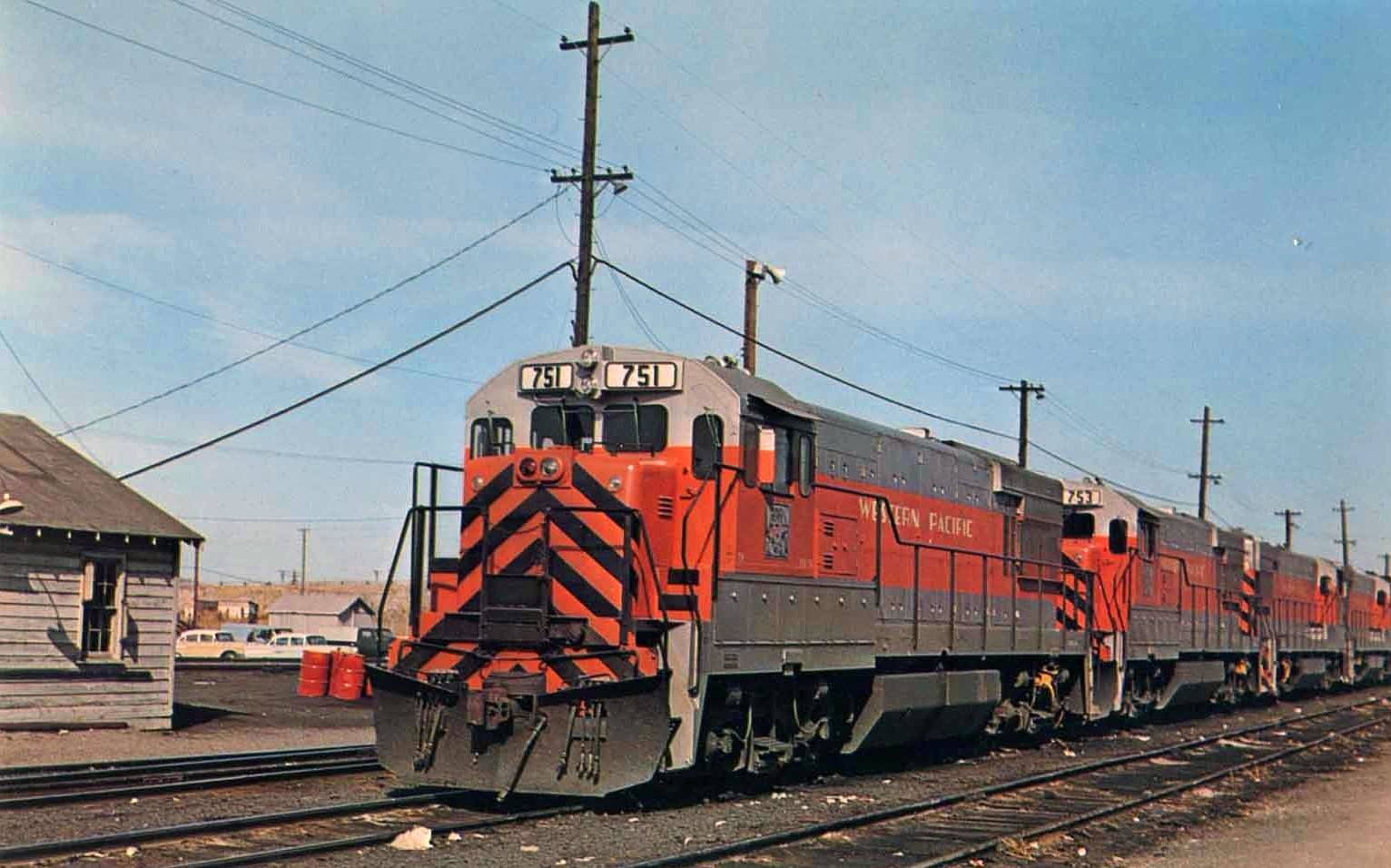 Western Pacific U30B's, about a month old, rest between assignments at Rio Grande's Roper Yard in Salt Lake City, Utah on October 27, 1967. C.G. Heimerdinger, Jr. photo.
The GE U30B began production in December, 1966 as a powerful four-axle locomotive. It was the exact same length as the U28B, weighed just slightly more, and essentially looked identical to the U28B save for some minor carbody changes.
It's tractive effort rating of 70,000 pounds starting and 64,000 pounds continuous was the same as all earlier four-axle designs General Electric had built up to that time (the U33B and U36B also offered similar ratings).
Once again, the GE U30B utilized the company's standard 4-cycle FDL16 model prime mover which could produce 3,000 horsepower.
Additionally, virtually all of the locomotive's internal components were also manufactured by GE (just as EMD had been doing for years), save for the air equipment outsourced to Westinghouse.
General Electric's Fleet Of "U-Boats"
U18B, "Baby Boat" 

U25B 

U28B 

U33B 

U36B 

U23C 

U25C 

U28C 

U30C 

U33C 

U36C 

While most U30Bs featured GE's standard short, stubby nose some roads which purchased it like the Norfolk & Western requested the model utilize the high, short hood for increased safety.
This, however, was a custom order only as GE did not offer high hoods as a standard option.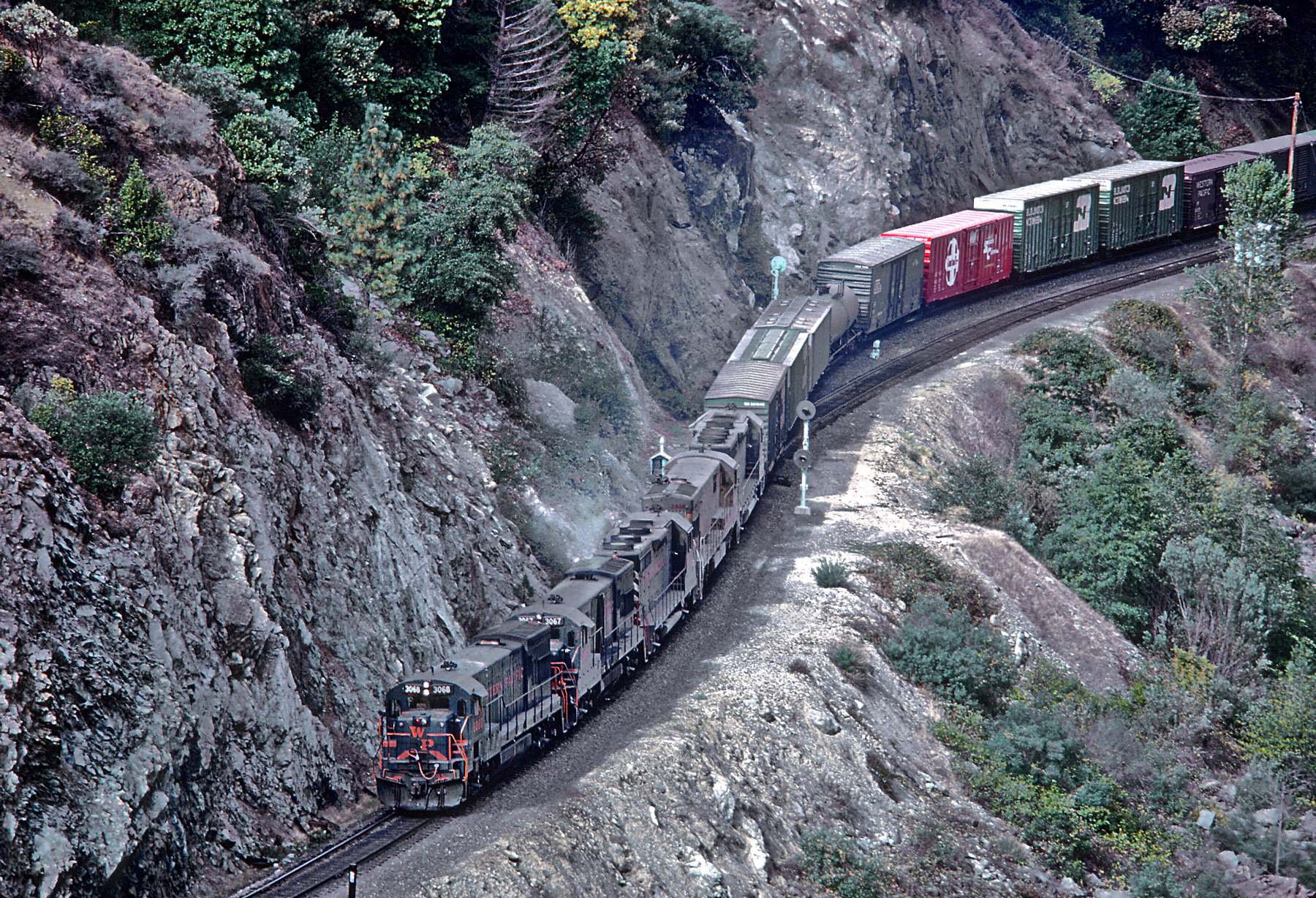 Western Pacific U30B #3062 leads a long freight southbound/westbound through the Feather River Canyon near Pulga, California in October, 1979. Roger Puta photo.
In any event, by the time production had ended on the GE U30B in March of 1975 nearly a dozen Class Is had purchased the model with the N&W owning the most, 110 of the 296 built.

Interestingly, most of the companies that purchased the model were already loyal GE customers such as the Milwaukee, N&W, Seaboard, C&O, and Burlington.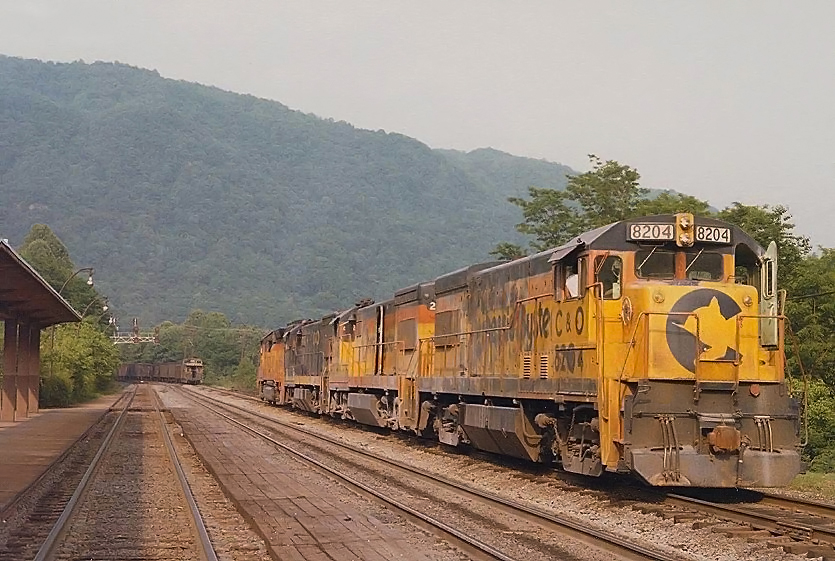 Chessie System/C&O U30B #8204 and a trio of other units are working their way past the station in Prince, West Virginia to assist an eastbound coal drag on May 29, 1982. Doug Kroll photo.
For General Electric the soft sales of the four-axle U30B, and particularly with the two latter models (the U33B and U36B), was a sign that B-B main line locomotives were losing demand within the industry.
The company had missed the market on these by about a decade as when EMD released the GP7 in 1949 (and even when Alco released its original RS1 model in 1941) four axles were all the rave. EMD, for instance, sold thousands of its GP7 and GP9 designs.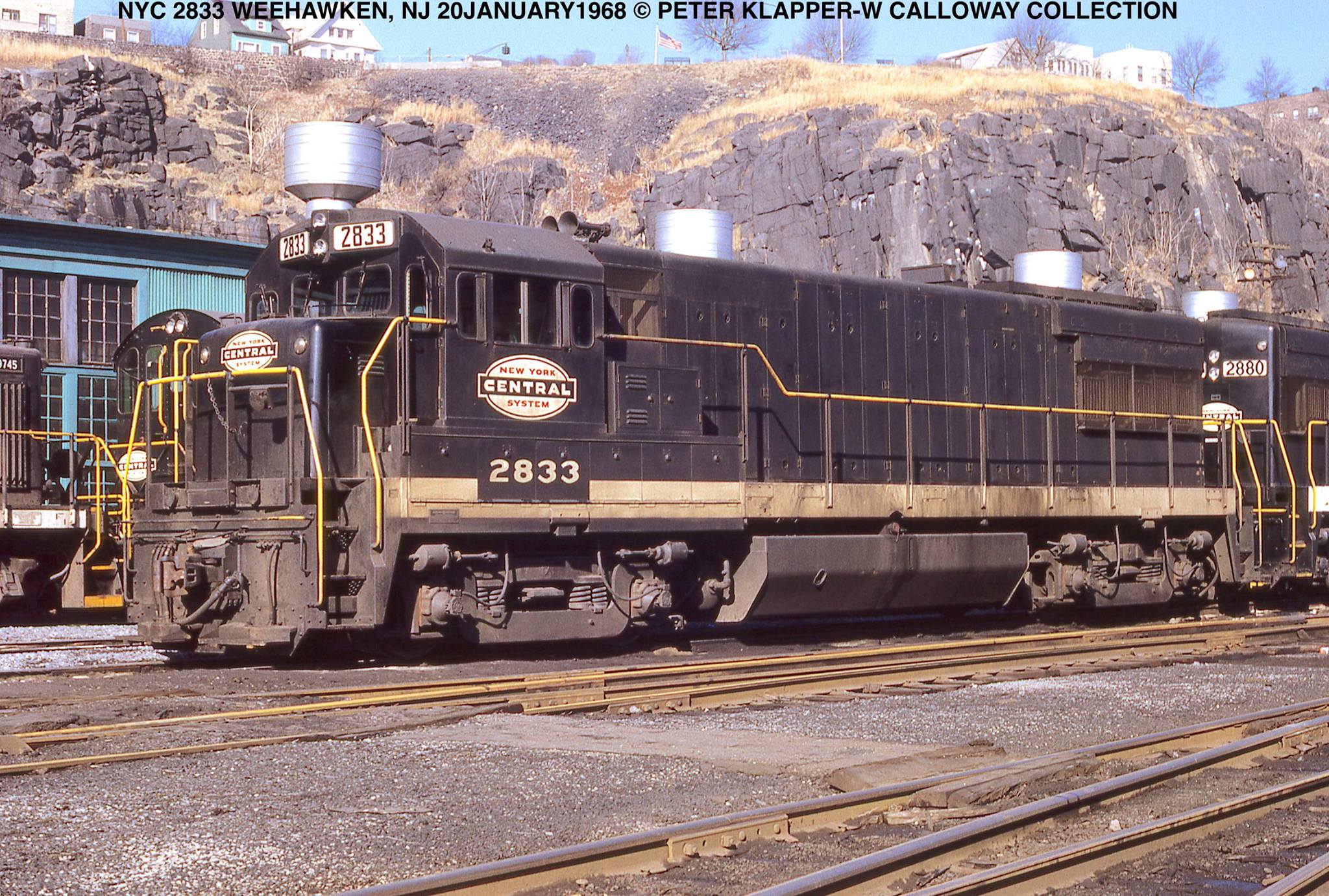 A pair of New York Central U30B's are seen here in Weehawken, New Jersey on January 20, 1968 just before the creation of Penn Central. Warren Calloway photo.
Understanding this, General Electric instead began to focus more heavily on six-axle designs by the early 1970s.
Its late model C-Cs like the U30C, U33C, and U36C sold quite well for the company as more than 1,000 were produced. It was just a start but soon EMD would have serious competition by the early 1980s.
GE U30B Production Roster
| Owner | Road Number(s) | Quantity | Date Built |
| --- | --- | --- | --- |
| Atlantic Coast Line | 975-978 | 4 | 1967 |
| Burlington | 150-154 | 5 | 1968 |
| Chesapeake & Ohio | 8200-8234 | 35 | 1972-1974 |
| General Electric (Demo) | 301-304 | 4 | 1966 |
| Illinois Central | 5000-5005 | 6 | 1967 |
| Louisville & Nashville | 2505-2509 | 5 | 1967 |
| Milwaukee Road | 6005-6009 | 5 | 1968 |
| New York Central | 2830-2857, 2860-2889 | 58 | 1967 |
| Norfolk & Western | 1930-1964, 8465-8539 | 110 | 1967-1971 |
| St. Louis San Francisco Railway (Frisco) | 832-862 | 31 | 1968-1975 |
| Seaboard Air Line | 800-814 | 15 | 1967 |
| Western Pacific | 751-771 | 21 | 1967-1969 |
---
---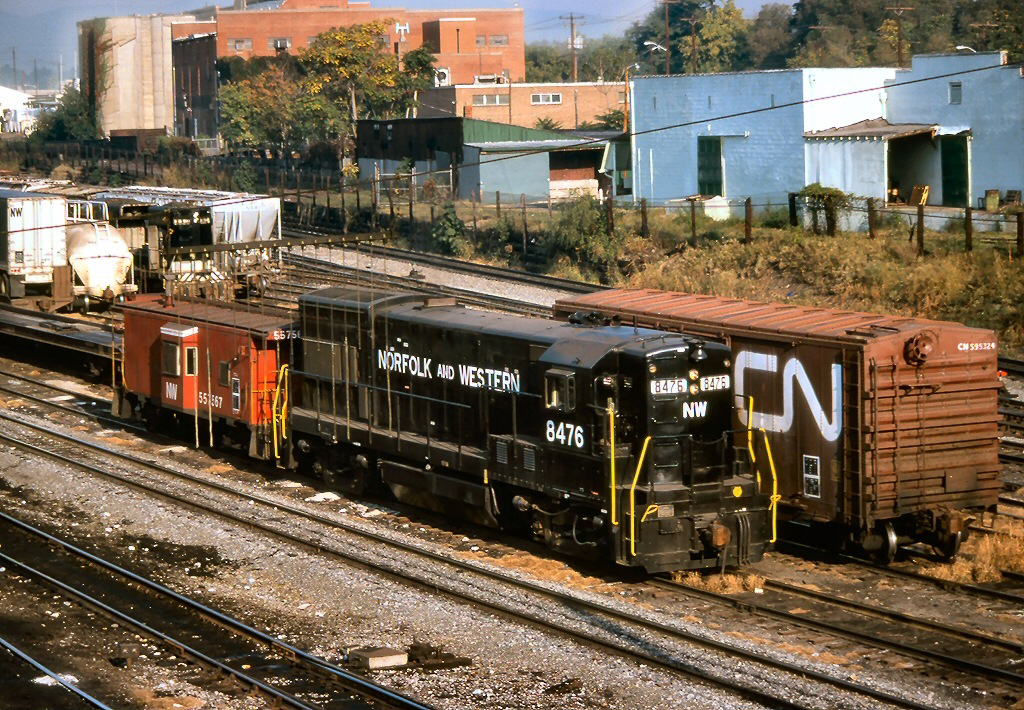 Norfolk & Western U30B #8476 is putting the caboose on a westbound train at Roanoke, Virginia in October of 1983. Rob Kitchen photo.
For more reading about GE's U-boat line the book U-Boats: General Electric's Diesel Locomotive by author Greg McDonnell provides a complete history of the company's first production diesel models.  
Also, noted historian Brian Solomon has authored a number of books covering the history and background of GE's locomotives.  
Two, which provide a general but thorough coverage include GE Locomotives and GE And EMD Locomotives: The Illustrated History.  As with virtually all of Mr. Solomon's you can expect a well-written title with large, crisp, and sharp photographs.