Alco C-415 Locomotives
Alco produced one of the most unique models of the second-generation era with the C415 of 1966. 
It was designed as light road-switcher with maximum visibility (and 1-crewman operation) to fill a need left by increasingly more powerful designs built by EMD and General Electric.
Alas, by this time Alco's credibility as a locomotive builder was dwindling and the model found little success. Additionally, the idea behind the model was somewhat perplexing; Alco attempted to market it as a combination switcher/road switcher.
However, railroads were losing interest in switchers by the mid-1960s opting to save their money (and rightfully so) to employ first generation diesels in secondary, branch, and yard services. 
Due to the C415's poor sales (the locomotive even offered a high cab variant), it's amazing that any of these switchers survive. However, six can still be found in the United States (at least one is operational on short line Burlington Junction as its #702) as well as one in Australia.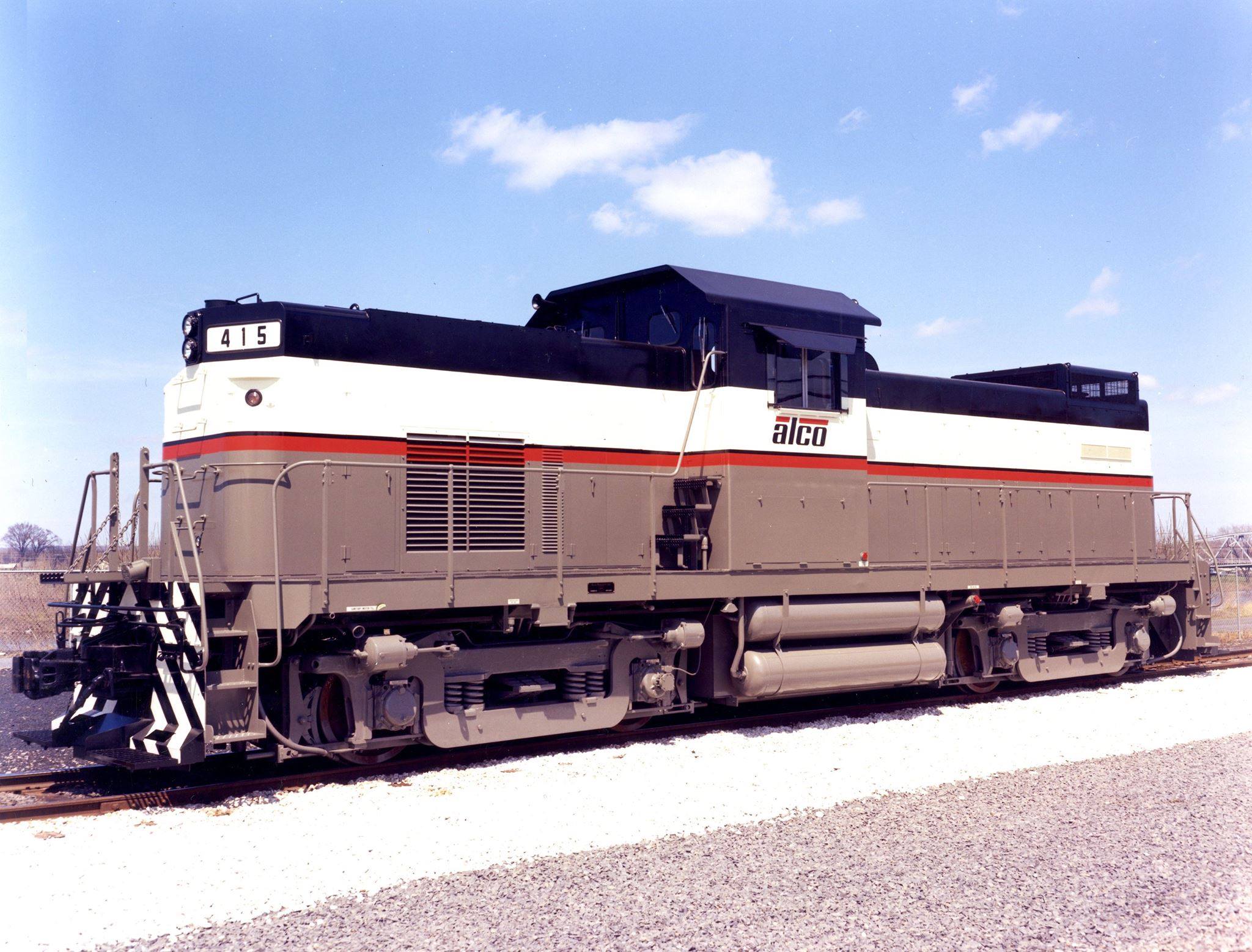 Alco C415 demonstrator #415 is seen here in Schenectady, New York during April of 1966. This unit was eventually purchased by Hamersley Iron (Perth, Western Australia) and given #1000. Warren Calloway collection.
C-415 History And Background
The Alco C415, a center-cab design, began production in June, 1966 and offered a staggering 1,500 horsepower for a switcher using Alco's 251F prime mover (the builder's latest, and final, engine design).
While Alco by this point typically sold its locomotives in a standard model, as EMD had been doing for years, the C415 did come with a few options such as differing cab heights for either clearance or increased visibility and two various truck setups (AAR or Alco's Hi-Ad).
Built through the end of Alco's time as a locomotive builder the C415 seemed to epitomize the company's troubles. Just 26 units of the model were sold with the Rock Island and Southern Pacific accounting for 20 of those orders (ten apiece).
For whatever reason, Alco decided that there was still a demand for a switcher model in the latter 1960s even though by that time both General Electric and the Electro-Motive Division were concentrating most of their resources to new road switcher models.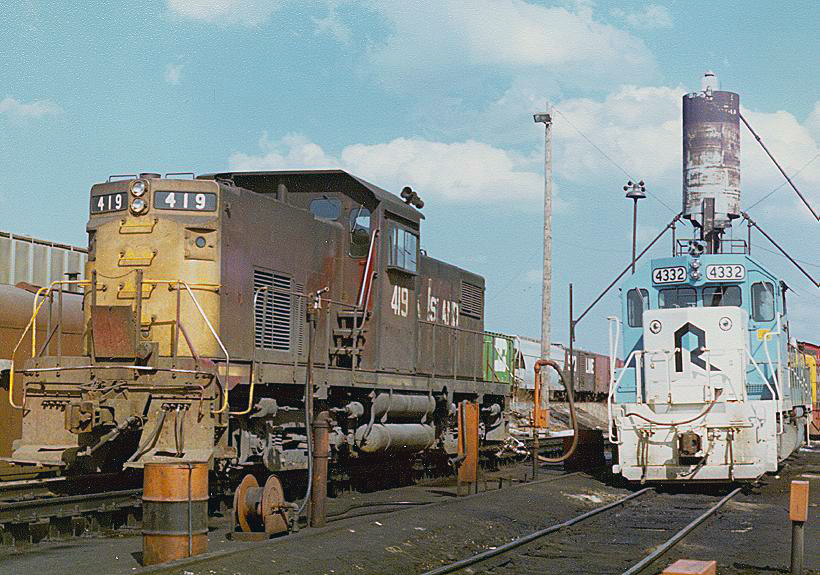 Rock Island C415 #419, GP38-2 #4332 and NW2 #4907 layover at the South Chicago Yard's servicing tracks on April 2, 1977. Doug Kroll photo.
Of course, Alco intended the locomotive to be a dual purpose unit used in yard and main line freight service.

Unfortunately, despite its rugged horsepower rating, improved prime mover, and hefty tractive effort (60,000 pounds starting, 42,000 pounds continuous) railroads were simply no longer interested in such a model considering they had entire fleets of first generation units to perform the very same functions.

Remaining loyal to Alco through the end, the SP and Rock both found multiple uses for their C415s and employed them in a wide range of various tasks.
Additionally, the Chehalis Western, Columbia & Cowlitz, and Monongahela Connecting Railroad all picked up one apiece with the Spokane, Portland & Seattle picking up two (Alco also built one demonstrator, #415, which was eventually sold and shipped to Australian firm Hamersley Iron; the unit remains operational today in that country).
Alco removed the C415 from its catalog by December, 1966 as the builder was simply having no success in remaining competitive with either GE or EMD.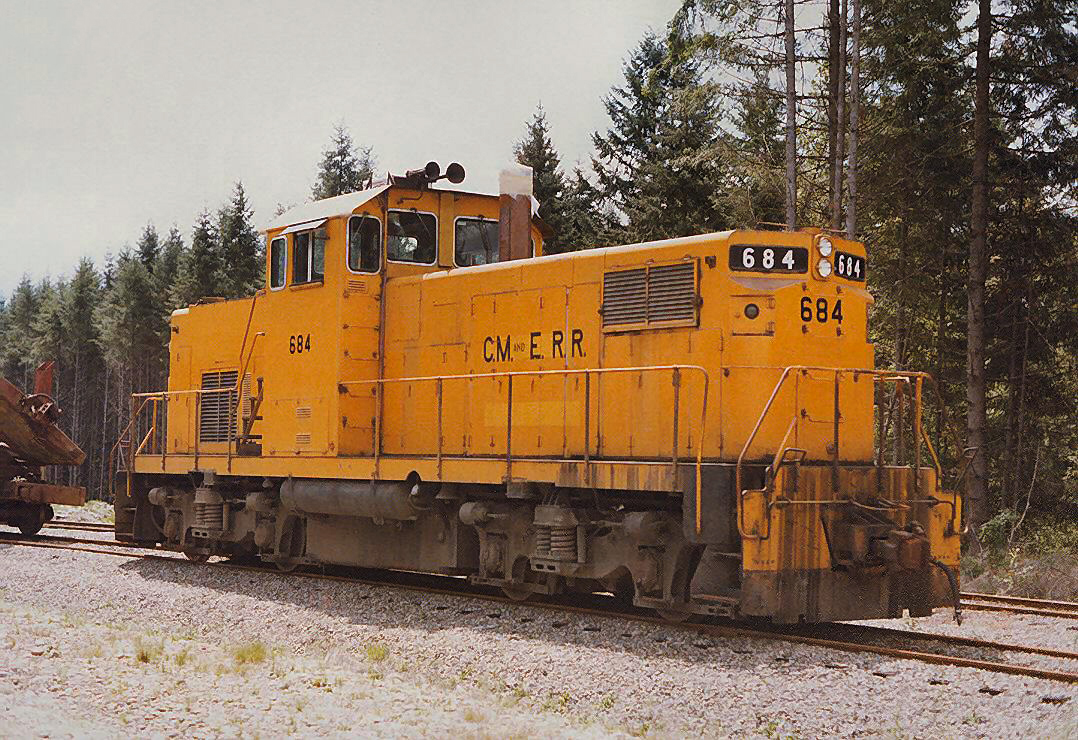 Curtis, Milburn & Eastern C415 #684 is seen here at Western Junction, Washington in 1984. The unit was built as Chehalis Western Railroad #684 in 1968. Doug Kroll photo.
By that date the company had fixed most of its reliability issues but simply could not earn back the respect of much of the industry. Additionally, Alco wasn't offering anything innovative or revolutionary, merely reacting to models being introduced by EMD and GE.

Alco C415 Data Sheet
| | |
| --- | --- |
| Entered Production | 7/1966 (Demo #415) |
| Years Produced | 7/1966-12/4/1968 |
| Model Specification | DL415 |
| Engine | 251D, V-12 |
| Horsepower | 1,500 |
| RPM | 1,000 |
| Carbody Styling | Alco |
| Length (Between Coupler Pulling Faces) | 57' 2.5" |
| Weight | 260,000 Lbs. |
| Cab Height (Optional) | 14' 6"; 15' 5"; 16' 5" |
| Dynamic Brakes | Optional |
| Trucks | B-B |
| Truck Type | Swing Bolster, Drop-Side Equalizer (AAR Type-B) |
| Truck Wheelbase | 9' 4" |
| Wheel Size | 40" |
| Traction Motors | GE 752 (4) |
| Traction Generator | GT581 |
| Steam Generator | Optional |
| Gear Ratio | 74:18 |
| Tractive Effort Rating | 42,000 Lbs. at 10 MPH. |
| Top Speed | 65 MPH |
Total Production Roster Of Alco C415s
| Owner | Road Number(s) | Quantity | Date Built |
| --- | --- | --- | --- |
| Alco (Demo) | 415 (Became Hamersley Iron Ore #008. Shipped to Australia.) | 1 | 7/1966 |
| Chehlais Western Railroad (Weyerhaeuser) | 684 | 1 | 1968 |
| Columbia & Cowlitz Railway (Weyerhaeuser) | 701 | 1 | 1968 |
| Monongahela Connecting | 701 | 1 | 1968 |
| Rock Island | 415-424 | 10 | 1966 |
| Spokane, Portland & Seattle | 100-101 | 2 | 1968 |
| Southern Pacific | 2400-2409 | 10 | 1966 |
Sources:
Foster, Gerald. A Field Guide To Trains. New York: Houghton Mifflin, 1996.



Kirkland, John F. Diesel Builders, The:  Volume Two, American Locomotive Company And Montreal Locomotive Works. Glendale: Interurban Press, 1989.


Pinkepank, Jerry A. Diesel Spotter's Guide.  Milwaukee: Kalmbach Publishing Company, 1967.


Solomon, Brian. Alco Locomotives. Minneapolis: Voyageur Press, 2009.
---
---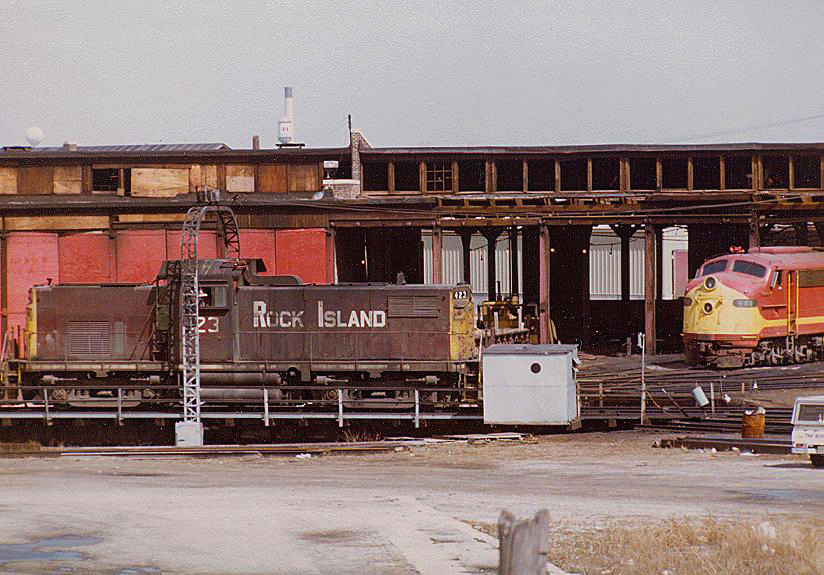 Rock Island C415 #423 goes for a ride on the turntable at Burr Oak Yard in Blue Island, Illinois on April 2, 1977. The CRI&P purchased ten of these units from Alco in 1966, #415-424. Doug Kroll photo.
Today, at least six Alco C415s remain in the United States; the Monongahela Connecting's #701 is located at the Railroad Museum of Pennsylvania while the Chehalis Western #684 is preserved at the Fife History Museum in Fife, Washington. 

Additionally, three others operate on short line Burlington Junction, as noted in the above picture; #21 (SP #2409), #701 (Columbia & Cowlitz #701), and #702 (SP #2407). 
Finally, former Rock Island #424 (once operated as PLM Railcar Maintenance #421) sits derelict on a siding near BNSF Railway's Argentine Yard outside of Kansas City, Kansas.