Alco C630

Header Photo: Drew Jacksich
The Alco C630 was the builder's second model in its six-axle series. Capable of producing more horsepower than its predecessor, the C630 sold well but not as well as the C628 with more than 100 purchased between its Schenectady and Montreal plants (the Montreal Locomotive Works took no orders for the C628 design). Overall these six-axle behemoths were as powerful as they appeared, which unfortunately is one reason the American Locomotive Company (Alco) did not sell more of them as the high horsepower market did not take off until the early 1970s. Still, some railroads were beginning to realize the potential C-C setups offered and as such a number of lines that moved heavy tonnage, like coal, purchased at least a few C630s. Of all Alco six-axle Centuries, the C630 has been the best preserved model with three units known to exist; Union Pacific #2907, N&W #1135, and Reading #5308 (the latter of which is still operational).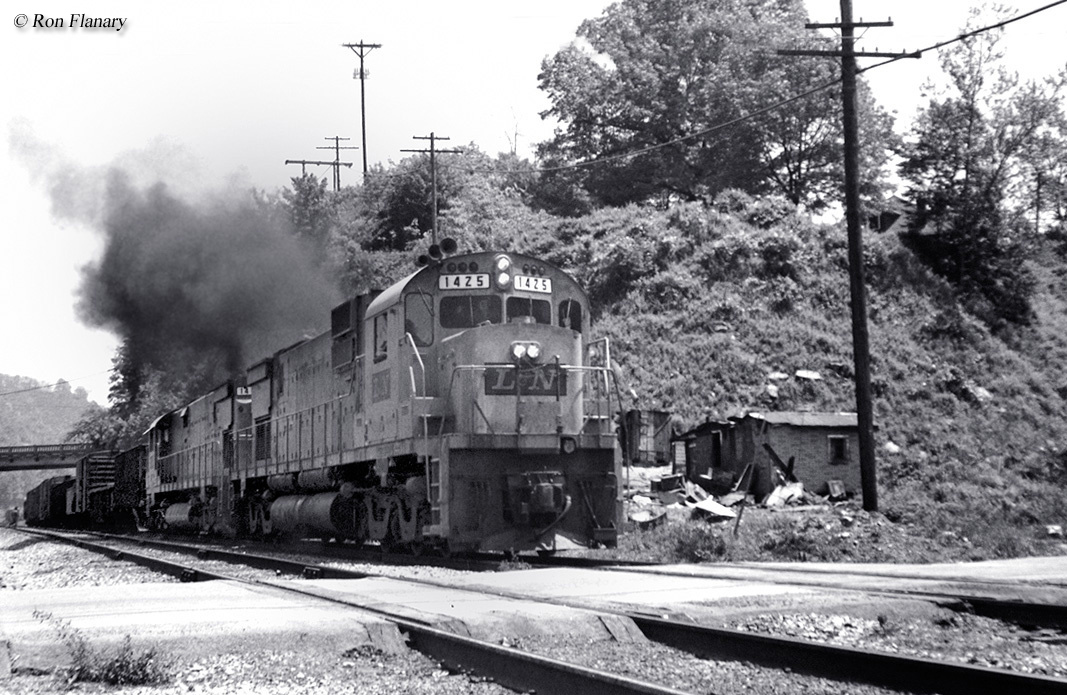 The Alco C630 began production in 1965 which was a more powerful version of the earlier C628 that had been in the company's catalog since 1963. The new model could produce a respectable 3,000 horsepower using Alco's 251E prime mover. By this point, most of Alco's orders came from loyal customers as it became almost impossible for the manufacturer to either gain or earn back new customers with its troubled early prime movers. Buyers of the C630 included Class I railroads Union Pacific, Southern Pacific, Pennsylvania, Reading, Norfolk & Western, Atlantic Coast Line, Louisville & Nashville, and the Chesapeake & Ohio. Additionally, Canadian Pacific, Canadian National, and the Pacific Great Eastern purchased examples of the M630 and C630M. By the time production had ended in 1969 133 Alco C630s, C630Ms, and M630s had been built.
For more information about the C630 please click here.  The Alco C630, and the Century line in general, offered the most tractive effort of any locomotive in its class, even eclipsing the Electro-Motive Division and General Electric. As such, railroads showed real interest in the designs as many began to understand the value of six-axle setups and the traction they provided. For instance, the C630 could produce 85,850 pounds of starting effort and 79,500 continuous making them ideal for heavy drag service hauling freight such as coal and ore. Through the end Alco continued to rely on General Electric to supply it with internal components for its locomotives despite the fact that GE was now a competitor.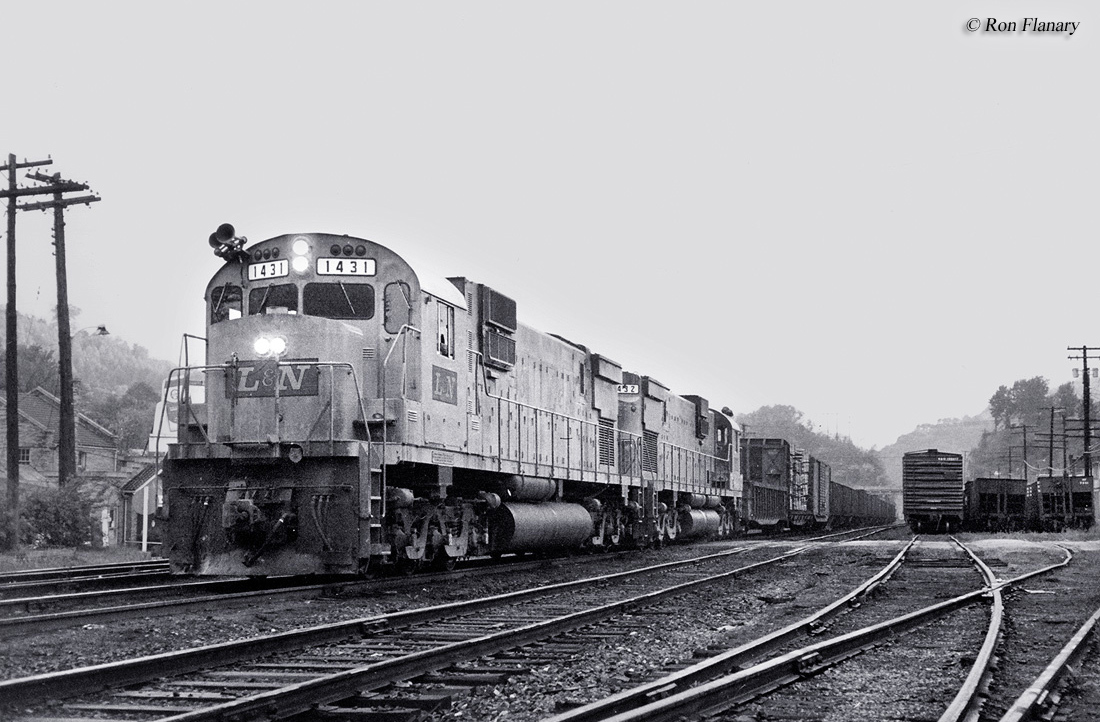 At first railroads liked the six-axle Centuries very much considering Alco no longer had significant reliability problems that plagued its early designs. However, the longer railroads operated them the more they noticed the significant wear the units produced on the track structure. Weighing more than 200 tons (in comparison GE's U30C weighed just 181.5 tons and EMD's SD35 180 tons both of which were in production at around the same time) the Centuries were extremely heavy beasts and could wreak havoc on right-of-way that was not laid with very heavy rail with a solid support base (ties and ballast).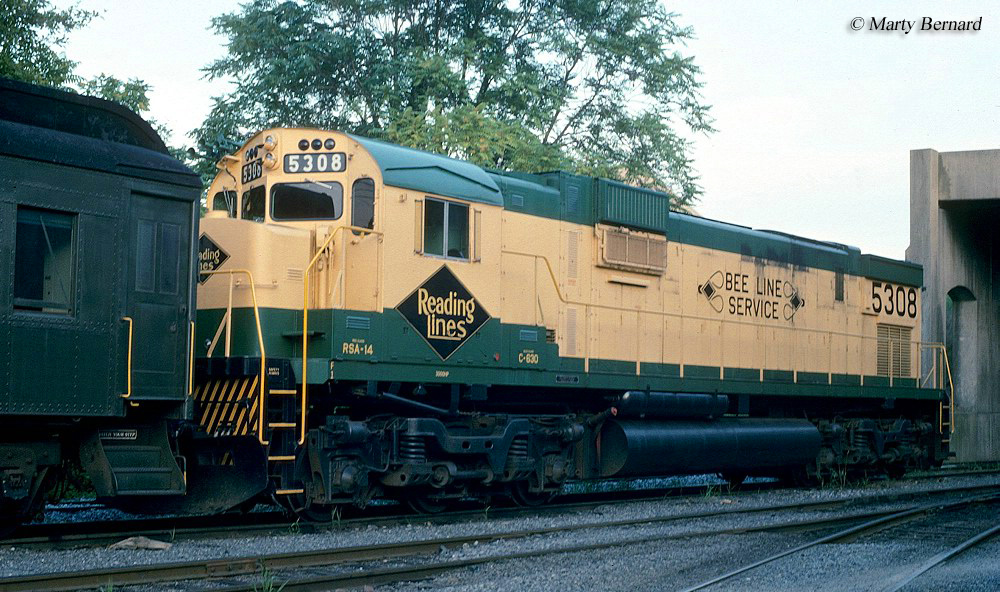 Alco C630 Production Roster
| Owner | Road Number(s) | Quantity | Date Built |
| --- | --- | --- | --- |
| Atlantic Coast Line | 2011-2013 | 3 | 1965 |
| Chesapeake & Ohio | 2100-2103 | 4 | 1967 |
| Louisville & Nashville | 1425-1432 | 8 | 1966 |
| Norfolk & Western | 1130-1139 | 10 | 1966-1967 |
| Pennsylvania | 6315-6329 | 30 | 1966 |
| Reading | 5300-5311 | 12 | 1966-1967 |
| Southern Pacific | 7800-7814 | 15 | 1966 |
| Union Pacific | 2900-2909 | 10 | 1966 |
C630M (Montreal Locomotive Works)
| Owner | Road Number(s) | Quantity | Date Built |
| --- | --- | --- | --- |
| Canadian National | 2000-2043 | 44 | 1967-1968 |
| Canadian Pacific | 4500-4507 | 8 | 1968 |
| Pacific Great Eastern | 701-704 | 4 | 1969 |
---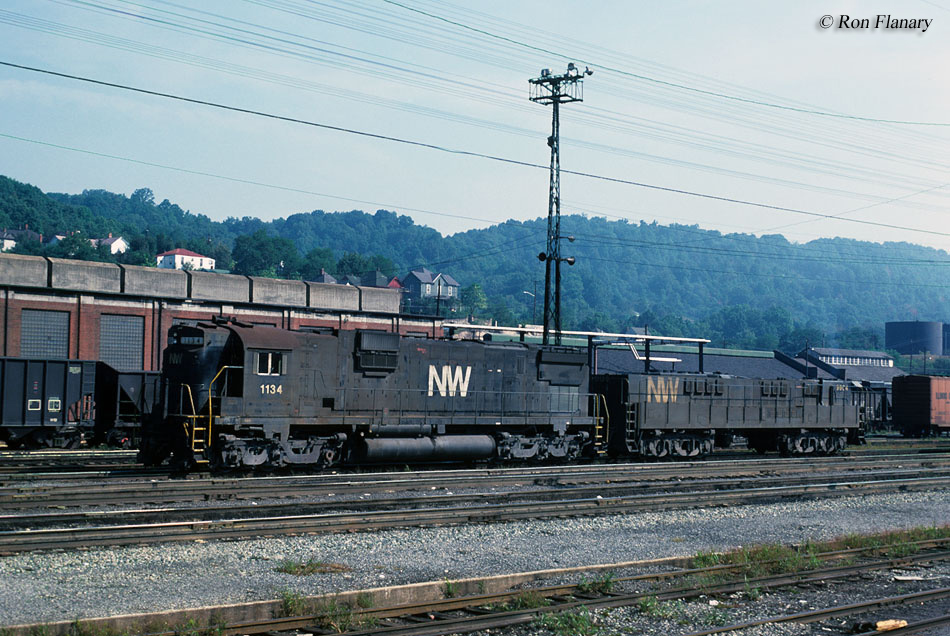 In any event, while most companies that purchased the C630 operated main lines that could handle the weight they still found the wear on their infrastructure far too excessive. As such, nearly all of the C630s were retired by the 1980s. Interestingly, the M630s and M630Ws purchased by both Canadian National, Canadian Pacific, and Pacific Great Eastern (later British Columbia Railway) were well liked and most remained in regular freight service through the early 1990s.   To read more about other Century models please visit the Diesel Locomotives section of the site, which can be reached from the top of this page.
Home

›
Diesel Locomotives
› C630