DRS-4-4-1500

Header Photo: Drew Jacksich
---
The Baldwin DRS-4-4-1500 was the first in a long-winded road switcher series the manufacturer would produce during a nine-year period. Built in the late 1940s the model found few buyers as was so often the case with Baldwin.  The locomotive carried a look similar to what the American Locomotive Company (Alco) had been offering, with considerable success, since 1941.   Featuring a short hood, off-center cab, and trailing long hood the DRS-4-4-1500 had the appearance of the now classic road switcher. Interestingly, while the Baldwin struggled to sell its early road switchers later variants released in the early 1950s sold somewhat better.  Unfortunately, with so few built, today no examples of the locomotive are known to be preserved.
---
---
---
---
---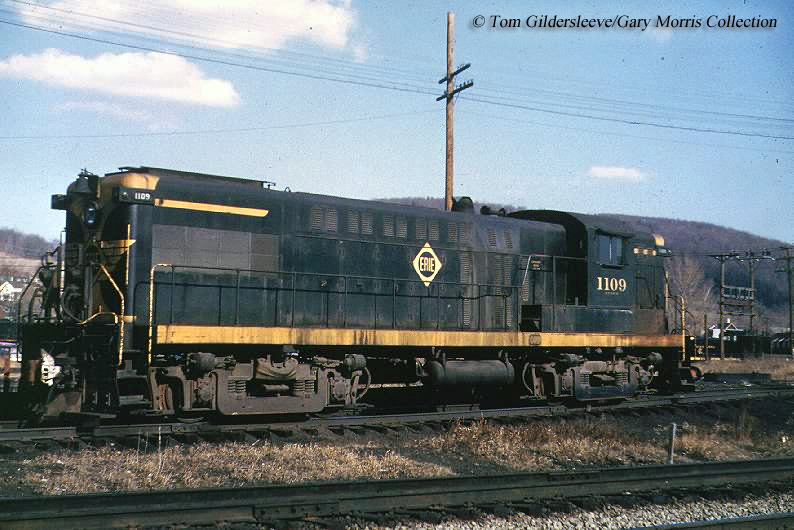 The Baldwin DRS-4-4-1500 began production in April of 1946 and was meant to compete against Alco which at that time led the industry manufacturing road switchers (remember that Electro-Motive's iconic GP7 was not cataloged until 1949).  Aesthetically, the locomotive had a pleasing carbody and offered crews good visibility. However, mechanically railroads found its turbocharged model 608 SC prime mover (capable of producing 1,500 horsepower) troublesome and difficult to maintain. As was the case with virtually all of Baldwin's models, Westinghouse provided the builder all of its internal components like traction motors, generators, and air brakes/compressors (the two companies had collaborated on projects since the late 19th century).
For more information about the DRS-4-4-1500 please click here.  Compared to Alco's RS2 model, built around the same time, the DRS-4-4-1500 did offer much better tractive effort; 59,200 pounds starting and 52,500 continuous.  This trait became a common selling point for the manufacturer.  Baldwin became known for its ability to offer locomotives the ability to out-pull the competition in a big way and it is unfortunate that it could not build a machine that was also very reliable.  Other factors also hurt the company's marketing potential of its locomotives.  For unknown reasons it never offered dynamic brakes or Multiple Unit capability (MUing) as standard options.  The former was an important safety feature, an additional type of braking via the traction motors (very handy on steep, mountainous grades) while the latter allowed numerous coupled locomotives to be directly controlled by the engineer in the lead locomotive.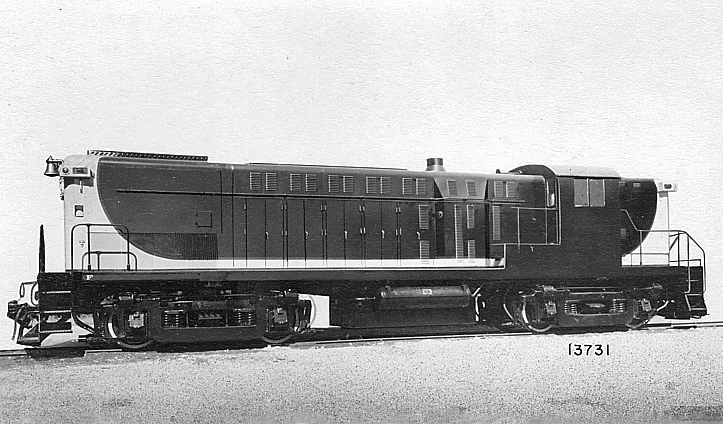 Both became key selling points for any builder and early on Electro-Motive and Alco included such on their models.  It is very puzzling why Baldwin lacked these features.  Perhaps it was arrogance in regards to the company's stance with steam power but whatever the case the lack of both caused Baldwin to lose even more sales to the competition.  By the time production had ended in April of 1950 (directly prior to the Standard line's release) just thirty-five DRS-4-4-1500s had been built; purchased by the Erie, Lehigh Valley, Soo, New York Central, Northern Pacific, Pennsylvania-Reading Seashore Lines, Western Maryland, and St. Louis Brownsville & Mexico (Missouri Pacific). Additionally, the foreign Iron Mines Company of Venezuela bought three units.  
Baldwin DRS-4-4-1500 Production Roster
| Owner | Road Number(s) | Quantity | Date Built |
| --- | --- | --- | --- |
| Erie Railroad | 1100-1105 | 6 | 1949 |
| Iron Mines of Venezuela (Venezuela) | 1-3 | 3 | 1947-1949 |
| Lehigh Valley | 200 | 1 | 1948 |
| New York Central | 1-3 | 3 | 1948 |
| Northern Pacific | 175-176 | 2 | 1948 |
| Pennsylvania-Reading Seashore Lines (PRSL) | 6000-6005 | 6 | 1950 |
| Soo Line | 8300-8301 | 2 | 1947-1948 |
| St. Louis, Brownsville & Mexico (MP) | 4112-4115 | 4 | 1949 |
| Western Maryland | 170-172 | 3 | 1947-1948 |
---
---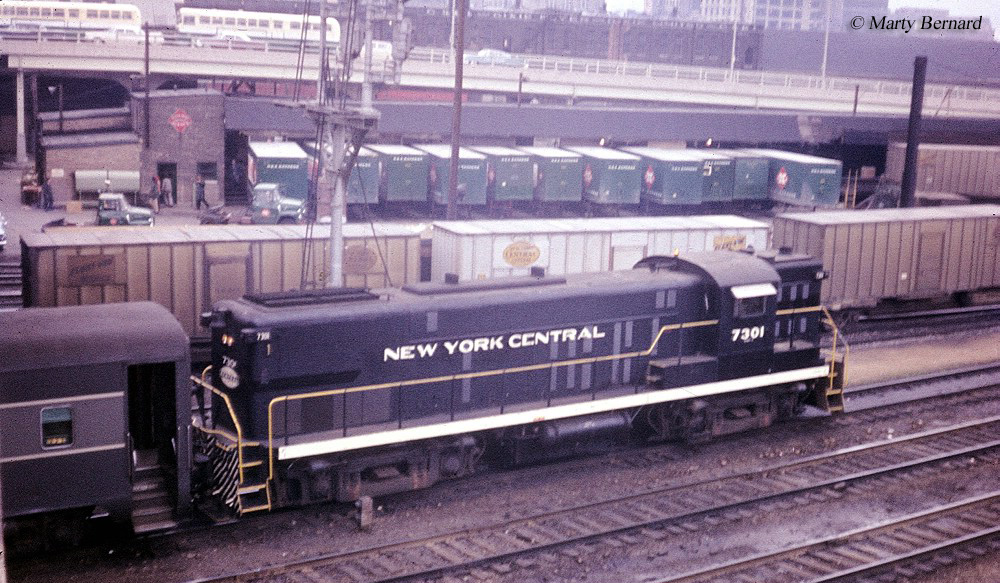 The reasoning behind Baldwin's complicated classification is fairly straightforward. Because the company was so focused and dedicated to building steam locomotives it carried over a version of the classic Whyte notation (developed by Frederick Whyte to classify steam designs) and applied it to diesels. Using the DRS-4-4-1500 model as an example the DRS referred to Diesel Road Switcher unit; the first number, 4, was the designation of four overall axles; the second number, 4, was the designation of four powered traction motors; and 1500 stood for the horsepower rating. By around 1950 Baldwin would drop this difficult system and instead use what it termed its Standard line, which simply referred to the motive power type and horsepower rating.  For more information about the DRS-4-4-1500s please refer to the chart above.
Home

›
Diesel Locomotives
› DRS-4-4-1500