The Alco C424 (listed by the builder as its DL640A) began production in 1963 as a replacement for its RS27 line, which had stopped production a year earlier and sold poorly at just 27 units. Very similar to the RS27 the C424 offered the same horsepower (2,400) and prime mover, Alco's 251B model. The design also closely resembled the RS27 with a flush, long hood and very short front, low hood (giving the unit a somewhat "stubby" appearance). Alco did away with the notched corners on the C424's carbody, instead giving the nose a simple rounded look and the trailing long hood a raised edge for the number boards. Once again, Alco returned to General Electric for internal components such as traction motors and generators.
Fortunately the C424 sold better than its predecessor as a number of Class I railroads around the country picked up the model such as the Pennsylvania, Reading, Wabash, Erie Lackawanna, Belt Railway of Chicago, and Spokane, Portland & Seattle. Additionally, smaller lines also purchased the design including Alco loyalists Green Bay & Western and Erie Mining while the Toledo, Peoria & Western also picked up a few units. Unfortunately, while Alco sold nearly 200 C424s, 99 were built by the Montreal Locomotive Works for the Canadian Pacific, Canadian National, and Mexican line National de Mexico purchased another 45.
For more information about the C424 model please click here.  While the C424 did not offer as much starting tractive effort as its RS27 predecessor (just 54,100 pounds), it did offer more continuous effort (47,000 pounds). In general, most of the roads that bought the Alco C424 were returning customers, as the company could simply no longer attract new buyers and interest (which was mostly due to the fact that Alco still had a reputation for reliability issues despite having mostly corrected this problem years before). Production ended on the model in early 1967 and despite the slow sales numbers (in comparison to models being produced by EMD who was selling thousands of GP35s and GP38s) the lines that purchased the C424 were generally quite happy with the models.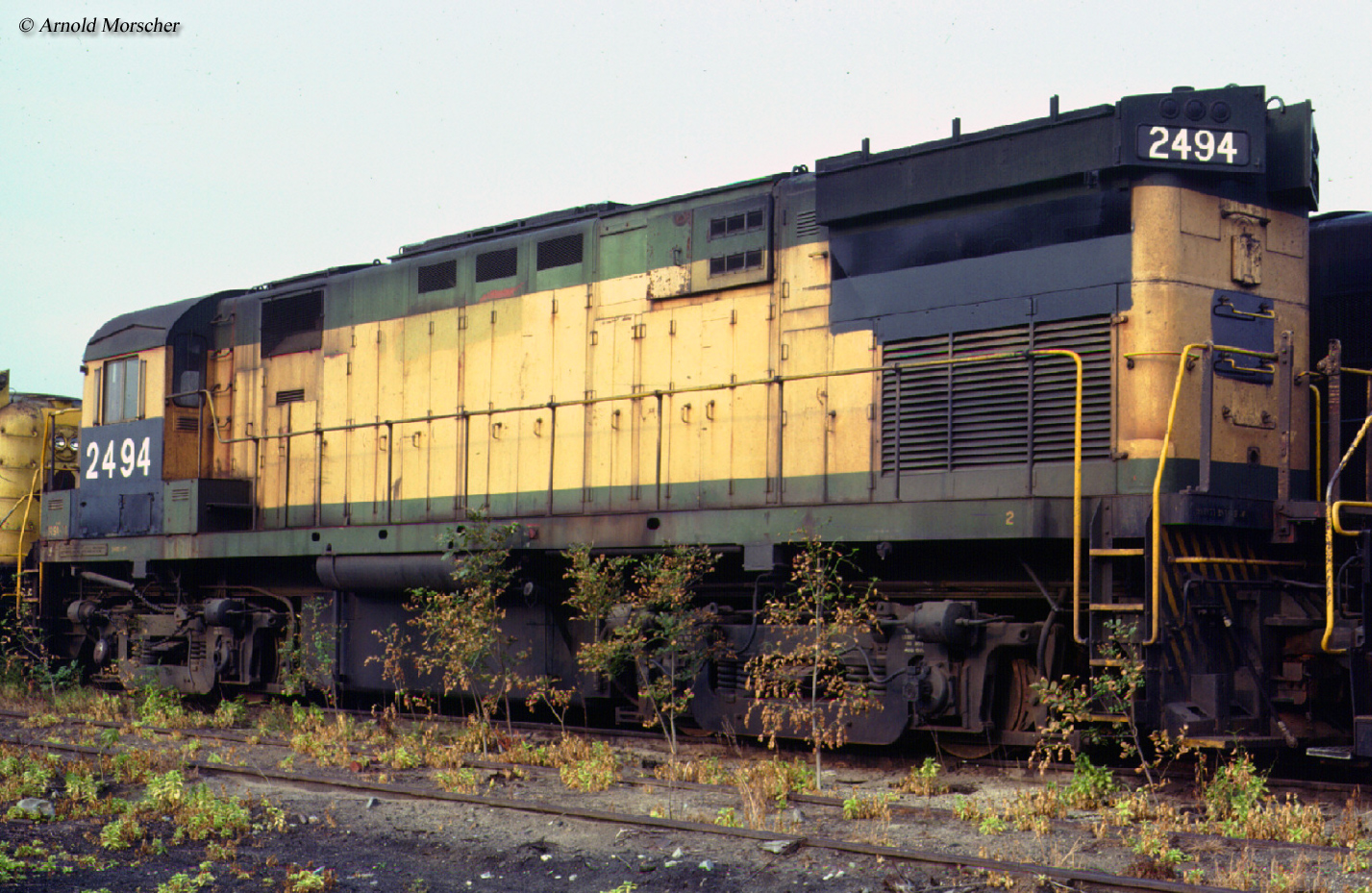 For instance, the Reading used theirs in regular freight service until Conrail's creation in the spring of 1976 and the Green Bay & Western and Belt Railway of Chicago both employed theirs for decades before retirement or selling the units. Additionally, the Canadian Pacific was still finding uses for their MLW M424s in the early 1990s. Today, along with preserved C424s you can still find them being used in freight service on short lines like the Apache Railway and Livonia, Avon & Lakeville.   Unfortunately, the future of those in service on the Arkansas & Missouri is in doubt as the railroad announced in July of 2013 it would be retiring much of its fleet by September after it had purchased three new SD70ACes from EMD.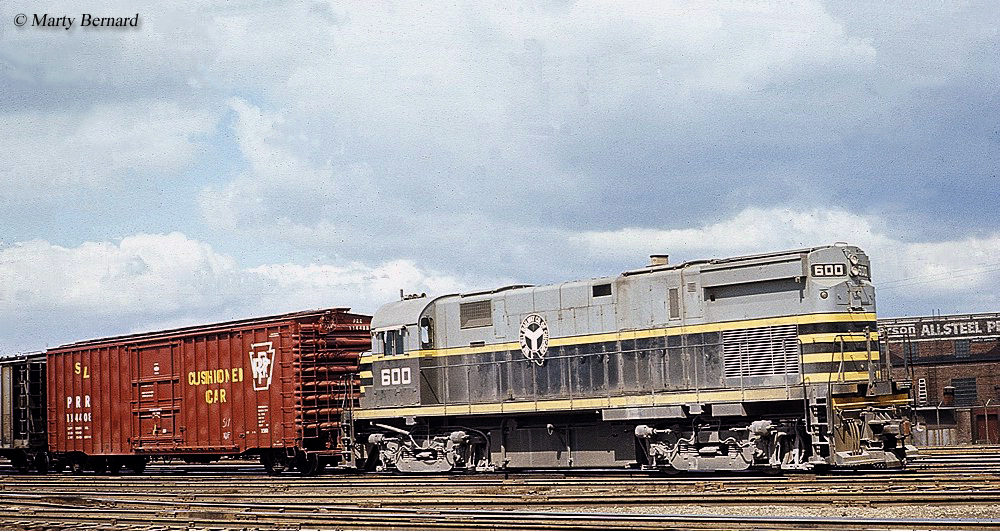 Alco C424 Production Roster
---
| Owner | Road Number(s) | Quantity | Date Built |
| --- | --- | --- | --- |
| Belt Railway Of Chicago | 600-605 | 6 | 1965-1966 |
| Canadian National | 3200-3240 | 41 (MLW) | 1964-1967 |
| Canadian Pacific | 8300-8332, 4233-4250 | 51 (MLW) | 1963-1966 |
| Erie Lackawanna | 2401-2415 | 15 | 1963 |
| Erie Mining | 500 | 1 | 1964 |
| Green Bay & Western | 311-314 | 4 | 1963-1965 |
| National de Mexico | 8100-8144 | 45 | 1964-1965 |
| Pennsylvania | 2415 | 1 | 1963 |
| Reading | 5201-5210 | 10 | 1963 |
| Spokane, Portland & Seattle | 300-306 | 7 | 1964 |
| Toleda, Peoria & Western | 800-801 | 2 | 1964 |
| Wabash | B900-B902, B903-B906 | 7 | 1964 |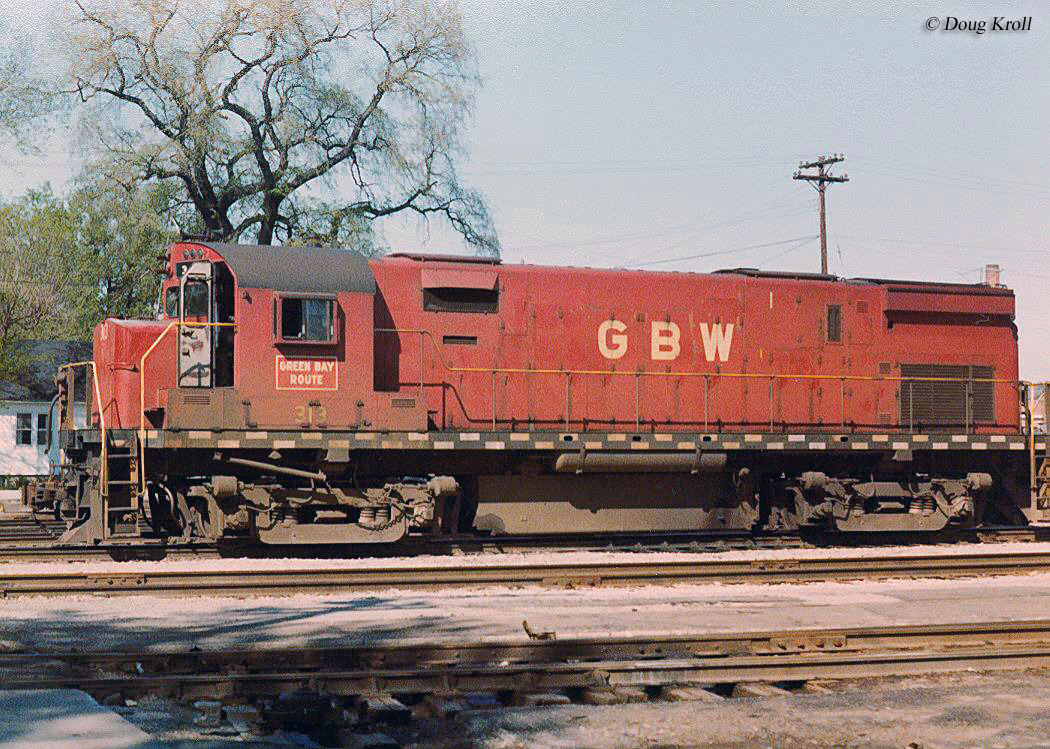 Interestingly, it should be noted that during the 1960s General Electric was not selling considerably more locomotives than Alco. Practically from the start of the diesel locomotive era in the late 1930s through the early 1980s the Electro-Motive Division was a juggernaut company producing a seemingly endless array of reliable and proficient diesel models during this time, which left little room for the competition. GE, particularly, because it did not have a long-standing name in the business, like Alco, in some ways found selling locomotives even harder as its early Universal models achieved part of their sales due to the fact that EMD was so backlogged it could not keep up with demand (and so, railroads went elsewhere to fill their power needs).  To read more about other Century models please visit the Diesel Locomotives section of the site, which can be reached from the top of this page.
Related Reading You May Enjoy


Home

›

Diesel Locomotives

› C424