---
Anacostia & Pacific Jobs And Careers
Header Photo: Drew Jacksich

Anacostia & Pacific was formed in the mid-1980s to operate railroads over trackage deemed redundant or no longer needed.  Since its formation the company has grown into a handful of operations scattered across the country.  It has not blossomed into a huge conglomerate such as Watco or Genesee & Wyoming but nevertheless provides essential transportation options for businesses along its properties that would otherwise not be available.  If you are looking for a job/career with Anacostia please visit their website for more information.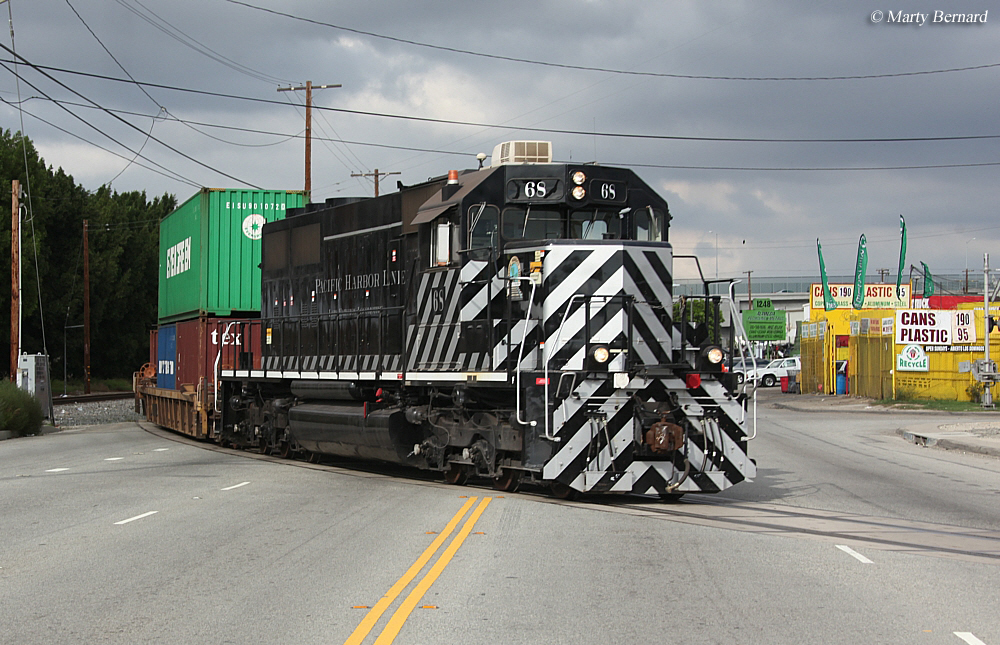 Unlike most of the other short line holding companies currently in business Anacostia & Pacific has not spent a great deal of time acquiring and selling properties.  Since the company was launched in 1985 it has maintained all of its short lines, beginning with the Chicago, South Shore & South Bend.  This historic system has a history tracing back as an interurban, originally established in 1901 as the Chicago & Indiana Air Line Railway.  In 1903 the little line operated just 3.4 miles connecting East Chicago and Indiana Harbor.  It changed its name as the Chicago, Lake Shore & South Bend Railway in 1904 and set out to reach further east.  By 1908 it had connected the Windy City with South Bend running via Hammond and Michigan City operating single phase AC power with trains capable of reaching speeds up to 75 mph.  During the next two decades improvements followed such as double-tracking and better signaling.
Career Information With Other Short Line Families
Unfortunately, it fell into bankruptcy in early 1925 and was acquired by the powerful Samuel Insull who reincorporated it as the Chicago, South Shore & South Bend Railroad on June 23rd.  With new sources of capital available the "South Shore Line," as it came to be known, implemented further upgrades such as new substations, additional stops, and the launching of new services aboard its trains.  While passenger/commuter traffic was always important, and remain so to this day, the CSS&SB established a profitable freight business as well.  After World War II the interurban struggled with rising costs and declining revenues.  However, as a vital transportation artery for millions of commuters the system needed to be retained.  Eventually, operations came under the direction of Chicago's Regional Transportation Authority (RTA, later Metra) and the Northern Indiana Commuter Transportation District  (NICTD) during the 1970s.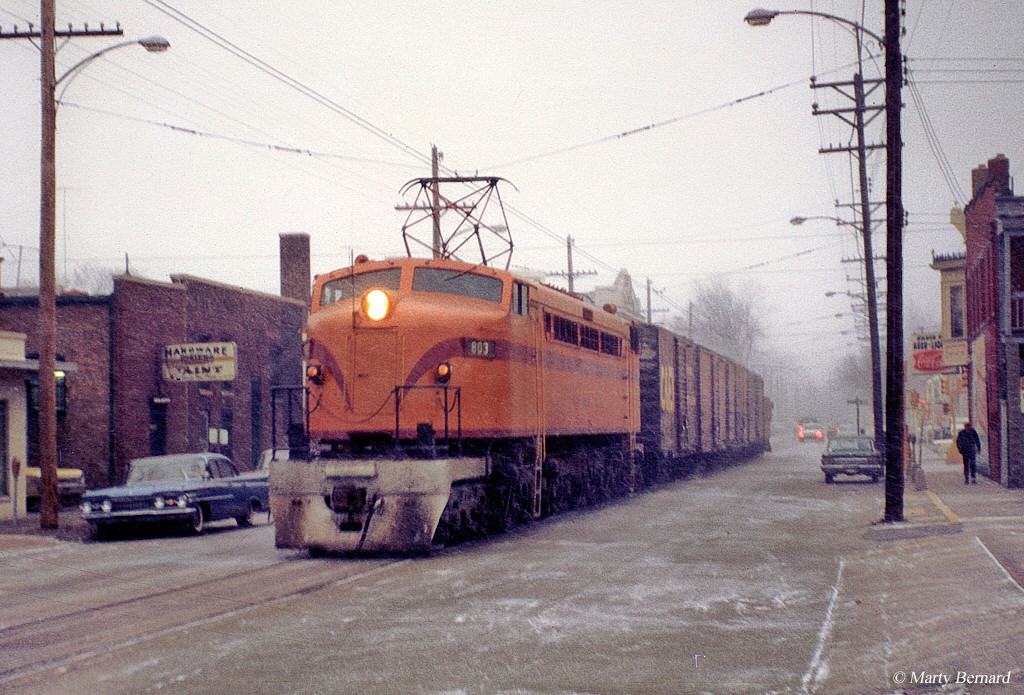 With freight service still in need a contract was awarded to Anacostia & Pacific in 1989 to continue providing rail transportation needs to customers along the route.  The operation retains its name as the Chicago, South Shore & South Bend and today handles a very healthy volume of around 45,000 carloads annually with connections to nearly all of the major Class I carriers as well as a handful of other systems.  Due to the South Shore's location, its many interchange partners, and numerous customers the system most likely will remain part of the A&P family for many years to come as long as renewed leases can be worked out with the Illinois and Indiana agencies.  If you live in this region and may be interested in a railroad career considering contacting Anacostia regarding possible openings.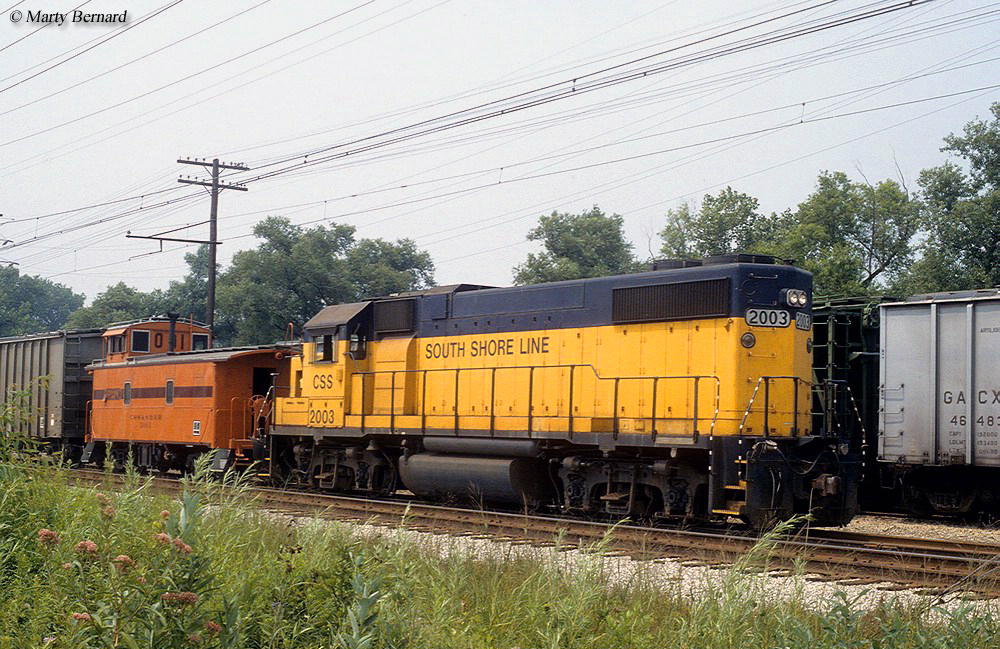 Following the South Shore its next acquisition was the Louisville & Indiana, launched in March of 1994 when it acquired 106 miles of former Pennsylvania Railroad trackage from Conrail between Indianapolis and Louisville.  The property was originally built by the Madison & Indianapolis and Jefferson railroads in the mid-19th century, which later came under the PRR umbrella where it served as an important corridor for the large Class I.  Considered superfluous to Conrail by the mid-1990s, Anacostia & Pacific took over the property and has worked wonders improving the route and regaining customers.  Today, it handles about 20,000 carloads annually.  However, the big announcement came in 2013 when plans were drawn up with CSX to completely rebuild the line with welded rail to handle 286,000-pound rail cars. The project, called "South Wind," will require $70 million to $90 million and see a significant increase in CSX trains.
In a move similar to the South Shore operation, Anacostia launched the New York & Atlantic Railway in 1997 which leases and provides freight service over 269 miles of the historic Long Island Rail Road in New York state.  It currently handles around 28,000 carloads annually.  A year later the Pacific Harbor Line initiated service providing terminal/switching services to the Ports of Long Beach and Los Angeles.  While the railroad operates only 18 route miles of trackage (59 miles in all including yards and turnouts) it handles an impressive 40,000 carloads annually, largely intermodal containers to and from outbound and inbound ships (the company states that it dispatches 140 intermodal or unit trains daily).  It is Anacostia's largest subsidiary, with a staff of nearly 200 on-hand.

---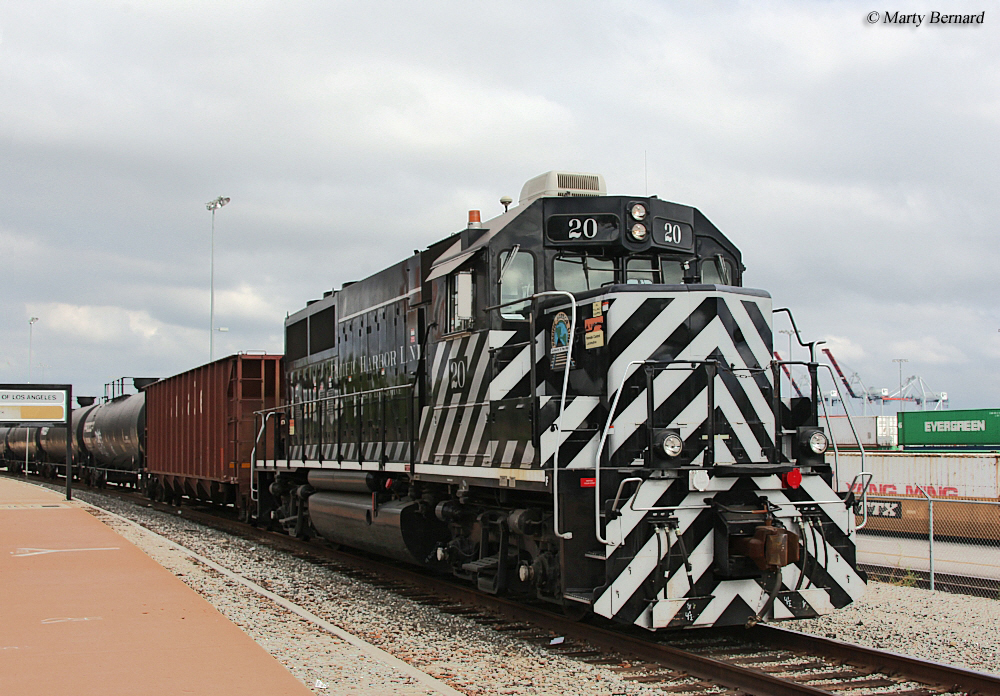 The company's two smallest operations are its most recent acquisitions; these include the Northern Lines Railway, a 2005 takeover of former BNSF Railway trackage (ex-Great Northern) in central Minnesota based around St. Cloud (today it handles about 10,000 annual carloads employing a staff of 8 workers), and Gulf Coast Switching (launched in 2008 it provides switching services at Union Pacific's Robinson Yard at Dayton, Texas handling about 12,000 carloads annually with a staff of 10).  In 2011 the company moved its headquarters to Chicago's Railway Exchange Building located at 224 South Michigan Avenue.   This structure was once the Santa Fe's headquarters until 1991.   If you are looking for a job or career with the company they are diversified in a wide range of fields.  To learn more please visit Anacostia & Pacific's website for information about employment and potential openings.