Arkansas Railroads And Railfanning In "The Natural State"
Arkansas, known for its beautiful, rugged topography and gorgeous rivers, has seen its share of trains since the mid-19th century. Over the years the state would become home to several railroads, which operated through or within its borders, including four classic, "fallen flags". Even today, Arkansas is still home to some twenty-six different railroads; four Class Is (including Amtrak), one regional, and twenty-one short lines. Along with operating freight lines, the state is also home to several railroad museums and tourist lines. In any event, the information listed on this page gives a general overview of Arkansas railroads, the state's history with trains, and its current operations. Also, when possible, links are included to other pages here on the website that provide additional information about various subjects (such as Arkansas train museums, excursion trains, various railroads, etc.).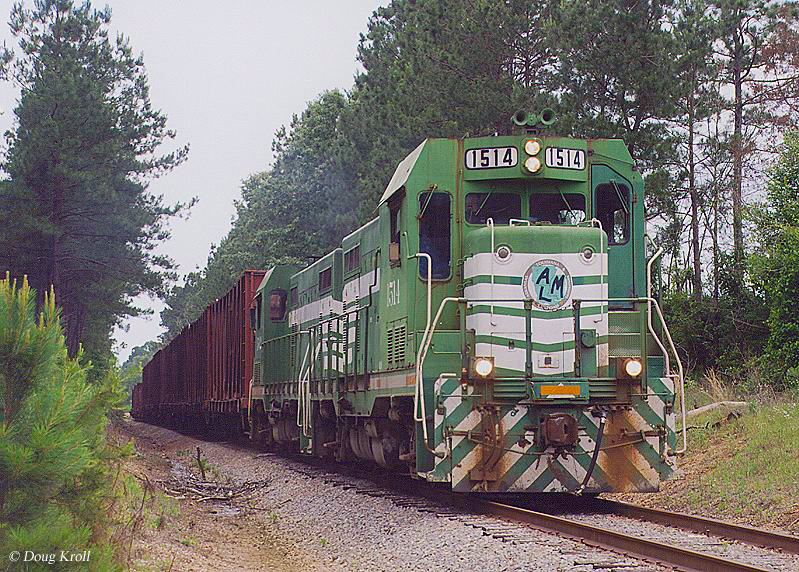 Railroads here have their history dating back to January 10, 1853 when the Memphis & Little Rock chartered by the state of Arkansas. It first completed a 38-mile line connecting Hopefield (near Memphis) and Madison (the railroad's first train also pulled six bales of cotton) and eventually the company would complete its 133-mile main line between its namesake cities by 1871 (it was originally built as a five-foot gauge system). After numerous bankruptcies the M&LR route eventually was purchased by the Choctaw, Oklahoma, & Gulf Railroad (the Choctaw Route) in 1900 and this company would later become part of the Chicago, Rock Island & Pacific Railroad system (Rock Island). As the years progressed so did the state's railroad mileage, which quickly surpassed 800 by 1880.
During the railroad industry's golden era the state would be home to several now-classic fallen flag railroads which include Missouri Pacific Railroad; Chicago, Rock Island & Pacific Railroad; St. Louis-San Francisco Railway (Frisco); and Kansas City Southern (still operating). Of these railroads the Missouri Pacific by far had the most trackage in the state and the Union Pacific Railroad today operates nearly half of the state's total route mileage thanks in large part to the MP's heavy concentration in Arkansas.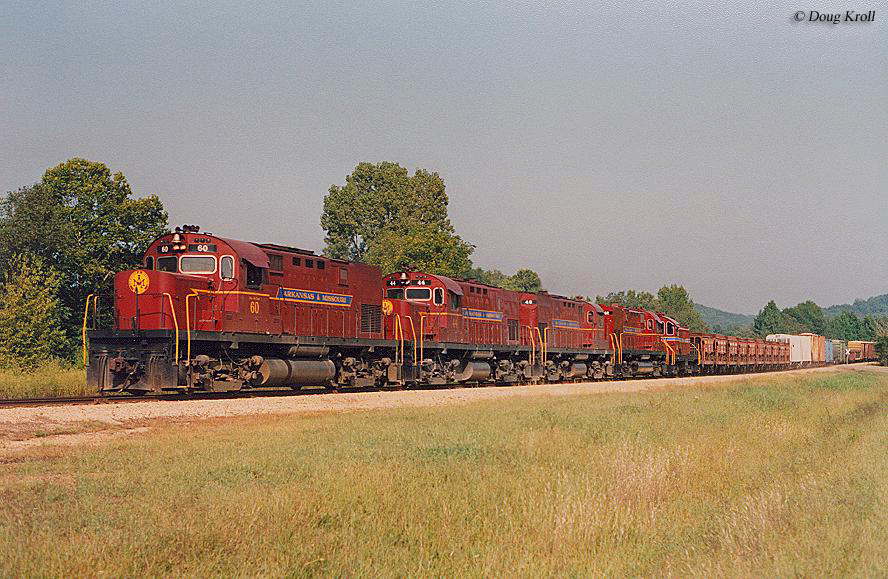 Although the state's railroads have been reduced in number through mergers and acquisitions it is still home to three systems; Union Pacific, BNSF Railway, and Kansas City Southern Railway. Today, while UP dominates much of the state BNSF has trackage rights on UP between Texas and Memphis and two lines between St. Louis and Springfield, Missouri. KCS's mainline also runs along Arkansas' western edge and is home to the railroad's steepest grade at Rich Mountain. As for major yards and facilities, the notable ones all belong to Union Pacific in North Little Rock and Pine Bluff, along with a locomotive repair facility also located in North Little Rock (Downing P. Jenks shop).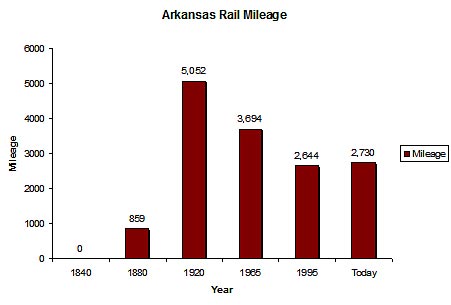 For a more in-depth look at Arkansas's rail mileage over the years please refer to the table above. During the state's heyday it saw a rail network that stretched more than 5,000 miles. However, today that number has fallen to just over 2,700 miles.  At a loss of 48% of its railroad infrastructure, Arkansas's decline is not unusual as most states experienced similar decreases.  Arkansas used to be home to several well-known passenger trains including the MoPac's Texas Eagle and KCS's Southern Belle. Today, however, the state is home to just one through passenger train, Amtrak's continued Texas Eagle, which makes five different stops across the state.  These also include twenty-two different smaller railroads.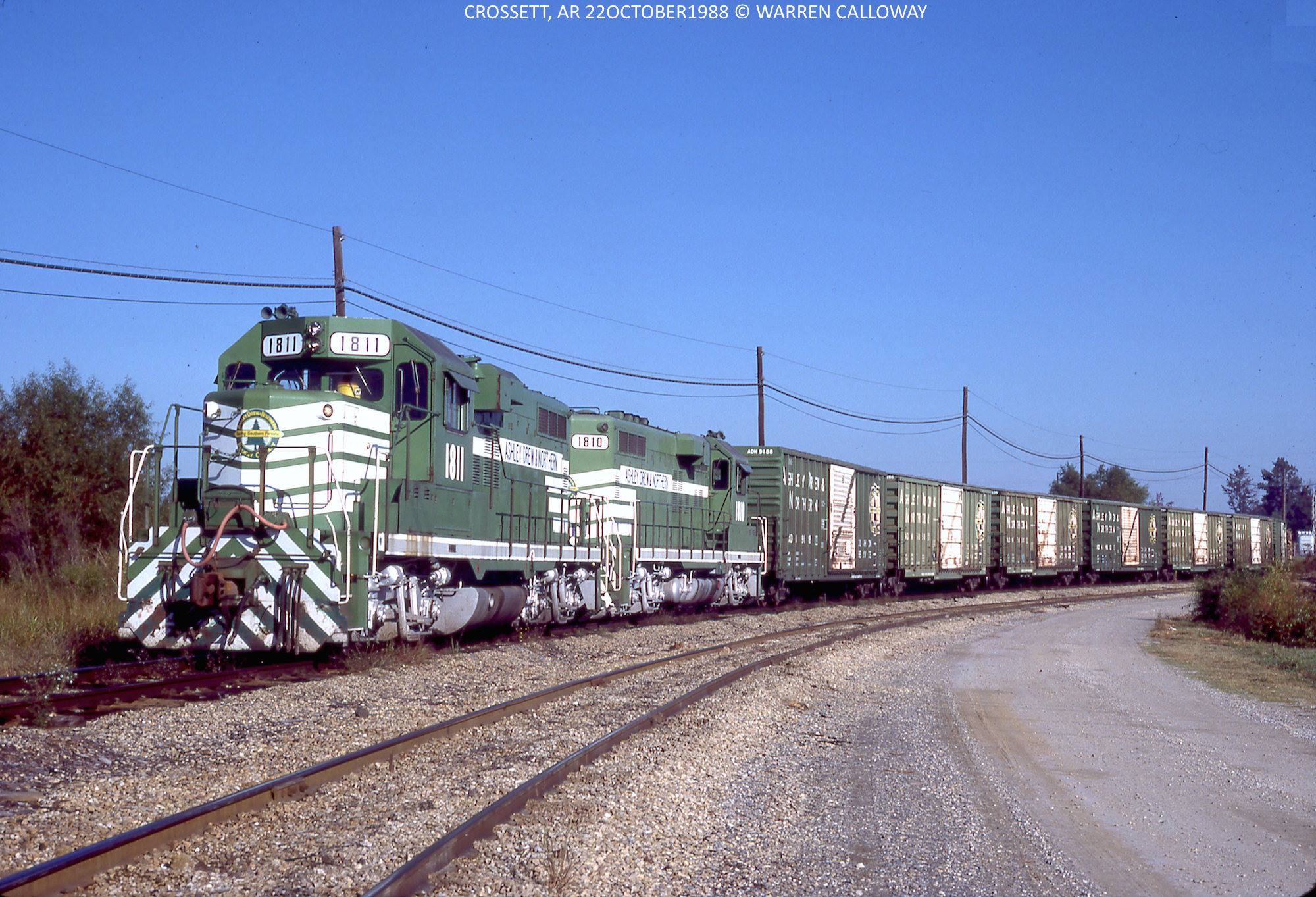 Along with the state's one Class II, Missouri & Northern Arkansas Railroad many of its short lines include the Arkansas, Louisiana & Mississippi, Arkansas Midland Railroad, Arkansas & Missouri Railroad (home of a large fleet of Alco diesel locomotives, this line is definitely worth checking out!), Arkansas Southern Railroad, Bauxite & Northern Railway, Caddo Valley Railroad, Dardanelle & Russellville Railroad, Delta Southern Railroad, Delta Valley & Southern Railway, De Queen & Eastern Railroad, East Camden & Highland Railroad, El Dorado & Wesson Railway, Fordyce & Princeton Railroad, Fort Smith Railroad, Kiamichi Railroad, Little Rock Port Authority Railroad, Little Rock & Western Railway, Louisiana & North West Railroad, Ouachita Railroad, Prescott & Northwestern Railroad, and the Warren & Saline River Railroad.

---
Along with Arkansas's railroads, the state also features a number of excursion lines and museums available to see. So, if you are either a vacationer interested in something to do or someone with a serious interest in railroads you may want to check them out. These include the A&M listed above, Arkansas Railroad Museum and Cotton Belt Historical Society, Fort Smith Trolley Museum, Eureka Springs & North Arkansas Railway, and the Frisco Depot Museum. With everything Arkansas railroads have to offer, from short lines to Class Is, a trip to see the Natural State is well worth it!
Home

›
The States
› Arkansas