Amtrak's Auto Train

The popular Auto Train service currently operated by Amtrak was not actually created by the carrier. Today, passengers can conveniently tote their cars or small trucks along with them on the train between Lorton, Virginia and Sanford, Florida. In the early 1970s this service began as the Auto-Train Corporation, a for-profit company which used other railroads' tracks to operate a mixed train which carried both passengers and automobiles. It even sported is own livery of red, white, and purple and surprisingly became quite popular during an era when the public had seemingly lost all interest in traveling by train. While the first route gained quite a following the company expanded too rapidly and fell into bankruptcy. However, Amtrak has since picked up the operation on the original corridor and continues to dispatch the unique Auto Train daily. It will be interesting to see if the train expands to any additional areas in the future although nothing has changed for the last 30 years.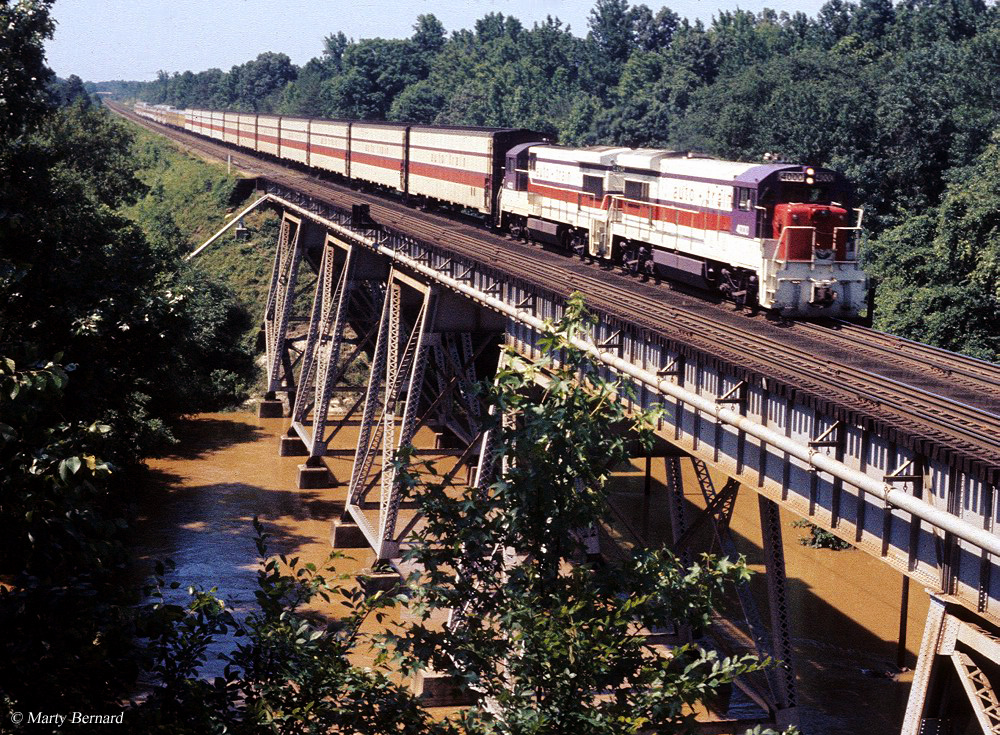 The Auto-Train Corporation began what is now known simply as the Auto Train. While technically a railroad, the company used lines owned by the Seaboard Coast Line and Richmond, Fredericksburg & Potomac to host its only real source of freight, automobiles and passengers, between Lorton, Virginia and as far south as Orlando, Florida. The trains began rolling on December 6, 1971, just a few months after Amtrak itself began services, and was created by Eugene Garfield who personally funded the company. Perhaps due to the unique nature of the train it became quite successful and even began turning a profit. For power trains used brand new General Electric U36B and in total rostered a fleet of 17 units, #4000-4016 (they also occasionally used Amtrak power, such as SDP40Fs). The locomotives could produce 3,600 horsepower and the Auto-Train Corporation was the only company to purchase the model along the SCL itself (which purchased 108).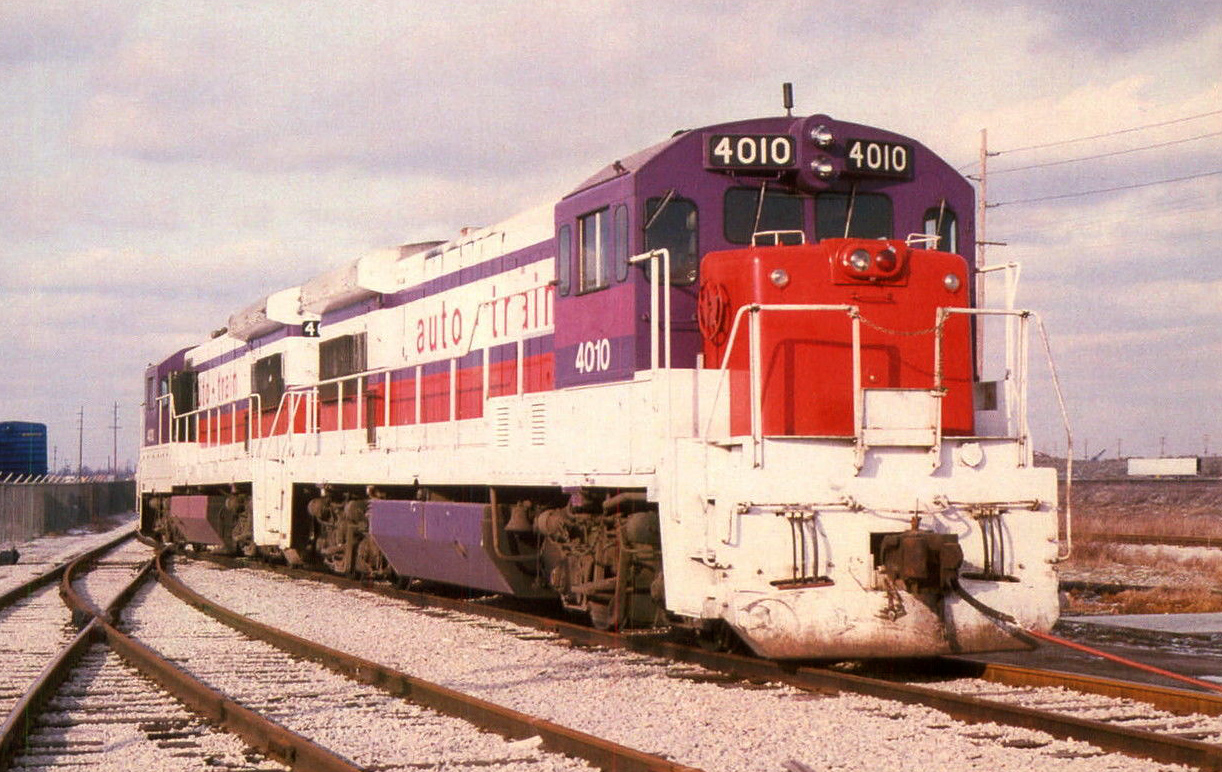 The rolling stock, however, was not new as former Canadian National 75-foot bi-level autoracks were first used to transport vehicles, which were replaced in 1976 by tri-levels. The passenger equipment came from a mixture of different railroads such as the Santa Fe, Western Pacific, and Union Pacific and included cars such as domes, sleepers, diners, and coaches. Interestingly, the train even sported baggage cars and a trailing caboose. While the purpose of the Auto Train was certainly to transport one's automobile it was also meant to carry its patrons on a journey of luxury during a trip that covered between 850 and 1,000 miles. The railroad's first major mistake occurred in May, 1974 when it decided to launch an additional corridor thanks to the success of the first which would connect Louisville, Kentucky with Sanford.
Almost immediately, this routing began to lose money as demand was not nearly as high. In just three years the train lost millions of dollars and was canceled in September of 1977. Additionally, a year earlier the original Train had its own setback when a derailment occurred near Florence, South Carolina that injured two-dozen passengers and scattered nearly half of the train's cars along the rails (typically, a train consisted of between three to five dozen cars). This incident also cost the company millions of dollars. Essentially, due to both setbacks the Auto-Train Corporation was forced into bankruptcy shortly thereafter because of mounting debts despite the fact that demand remained high over the original route.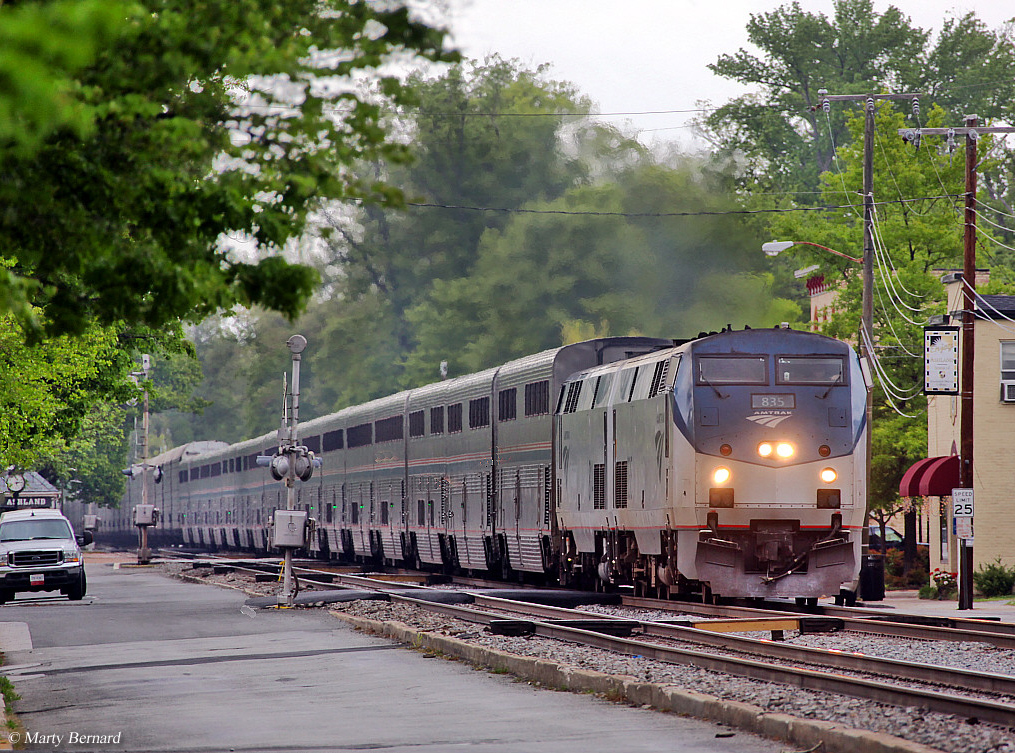 Finally, the railroad called it quits in April, 1981 ending one of the most unique operations ever attempted in the industry. Then, after more than two years Amtrak decided to revive the service thanks to a growing demand by the public to see it returned. On October 30, 1983 the new Auto Train departed Lorton for Sandford. Amtrak purchased the Auto-Train Corporation's former terminals at both locations and also a good portion of its rolling stock although not the locomotives. At first the carrier offered service three days a week but within a year had reestablished daily service. During this early era power consisted of EMD F40PHs although the cars themselves were all secondhand; rebuilt general equipment Amtrak had acquired from the private railroad industry (dubbed "Heritage Fleet" cars), other passenger equipment it had purchased from Auto-Train, and finally all of the former autoracks the corporation had used.
In the 1990s the service was upgraded significantly with the new and popular Superliner cars as well as new General Electric P42 diesels for power. A standard consist for the Auto Train has really changed all that much today with diners, sleepers, roomettes, and standard coaches still used. Today, the route is 855 miles in length (requiring about 17.5 hours of travel time) with only the two terminals mentioned as stopping points along the way. It is one of Amtrak's only trains that operates as a completely through train. Over the years the Auto Train has held a steady demand of patrons although it has never grown significant during that time. In a typical year it will see about a quarter-million riders.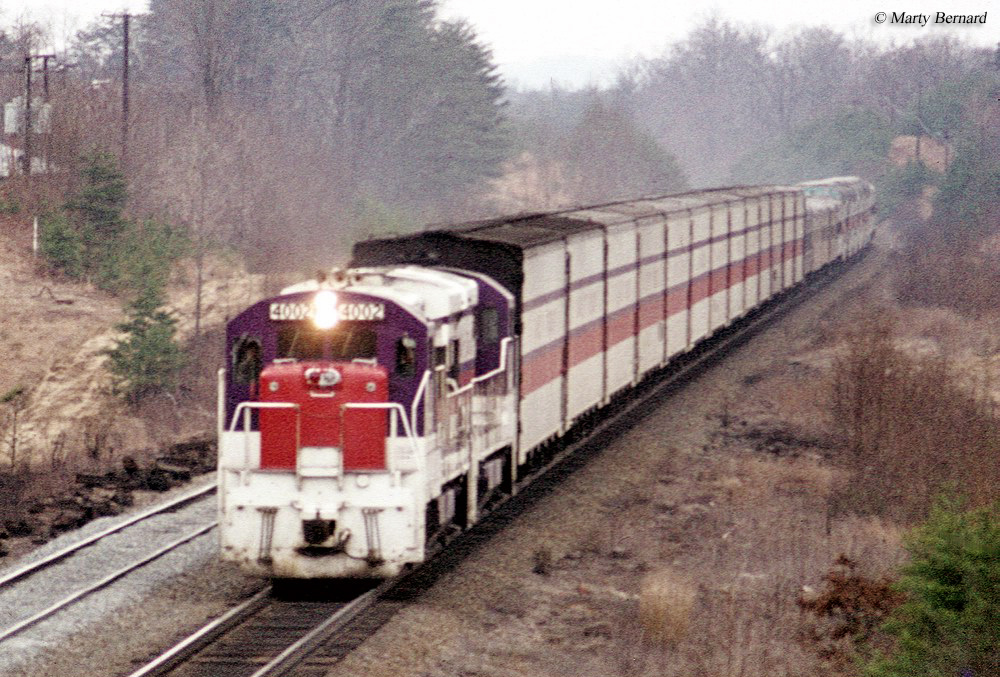 While you may not realize there has actually been a book published about the train.  Released through Arcadia Publishing's "Images Of Rail" series the book entitled Auto-Train written by author  Wally Ely provides a 128-page pictorial history of the service from its beginnings in 1971 until its cancellation in 1981.  You will also see photos of the service under Amtrak's direction.  Overall, the book has received good marks from readers.  If you're interested a copy of Mr. Ely's book please visit the link below which will take you to ordering information through Amazon.com.
Home

›
Amtrak
› Auto Train