The original version of the Baldwin DR-6-4-2000 was introduced in 1945. Using two VO 6c SC model prime movers, which could produce 2,000 horsepower, three such models were built through the summer of 1946. They utilized an A1A-A1A truck setup (meaning the two outside axles on each truck were powered while the center axle was not) and featured Baldwin's ubiquitous "Baby Face" carbody design. Additionally, the locomotive could produce 76,200 pounds of starting tractive effort and 28,500 pounds continuous. The oddest carbody design, at least for American railroads, among the DR-6-4-2000 types was the dual cab. Six were built for the Central Railroad of New Jersey from 1946 through 1948. Listed as a DRX-6-4-2000 "Double Cab," aside from the design having a cab on each end to eliminate the need to turn the locomotive between runs and its only difference from other versions of the model was that it featured Baldwin's 606NA model prime mover.
The final "Baby Face" version of the DR-6-4-2000 also featured the 606NA prime mover and only a few were built in the second half of 1948, two for the Gulf, Mobile & Ohio and three for Ferrocarriles Nacionales de México (two of which were original demonstrators). The absolute final version of the Baldwin DR-6-4-2000 was shrouded in the famous "Sharknose" carbody. Its only difference from the previous version was that it featured Baldwin's latest 606SC prime mover. Unfortunately, this final version sold poorly (although it did sell the most of any single variant) as well as only the Pennsylvania Railroad purchased it, 18 A units and 9 B units. Internal components for all of the DR-6-4-2000 variants were outsourced to Westinghouse Electric, a company Baldwin had collaborated with for decades.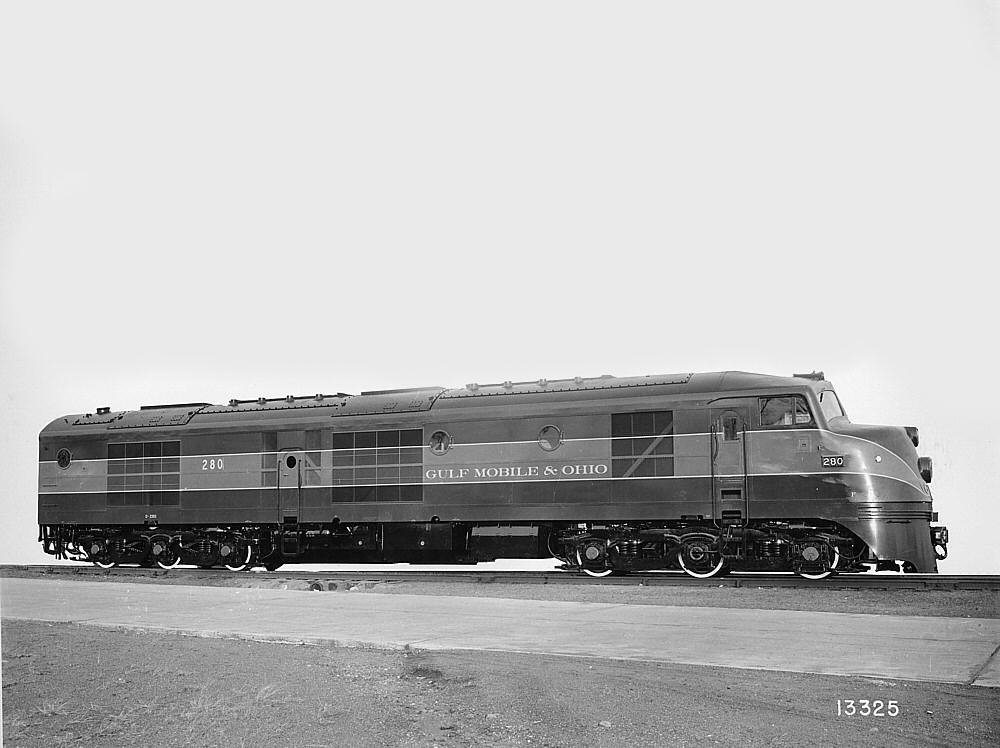 The classification system Baldwin used for its early diesel designs was a mess to try and decode but once it is explained is fairly simple to understand. The system is based from the Whyte Notation that classified steam locomotives. As an example using the DR-6-4-2000 the "DR" referred to Diesel Road unit; the first 6 regarded six total axles; the second number, 4, was the designation of four powered traction motors; and 2,000 was simply the horsepower rating. Many times the classification would be shortened for simplicity such as DR-6-4-20.  Given the fact that by the late 1940s EMD simply had the market cornered on passenger models, and diesel locomotives in general, most of the railroads that ultimately purchased the DR-6-4-2000 variants did not use them long in revenue service. The locomotives just were not as reliable and easy to maintain as EMDs and most were traded in or sold by the 1960s.  Lastly, for more information about the DR-6-4-2000s and all Baldwin cab unit models please refer to the chart below. 
Baldwin DR-6-4-2000 Production Roster
---
| Owner | Road Number(s) | Quantity | Date Built |
| --- | --- | --- | --- |
| Gulf, Mobile & Ohio | 280-281 | 2 | 1947 |
| Pennsylvania | 5770A-5787A (As) | 18 | 1948 |
| Pennsylvania | 5770B-5786B (Evens, Bs) | 9 | 1948 |
| Wharton & Northern Railroad (CNJ) | 2000-2005 (DRX-6-4-2000) | 6 | 1946-1948 |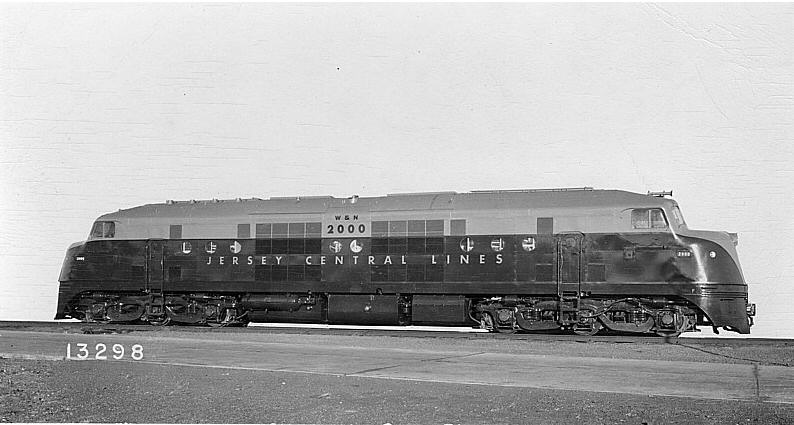 For more information on Baldwin locomotives the book by the same name, a Brian Solomon title, provides an in-depth history of the company from its earliest days beginning in the 1930s to its final years constructing diesels during the mid-20th century.  It 160 pages in length and, as with every Solomon book, offers a rich collection of large, sharp photos to enjoy.  Another title of interest is Vintage Diesel Locomotives by noted author and historian Mike Schafer.  This one has been out for several years now and is a paperback title but highlights several classic models from the major builders of the era such as Electro-Motive, Baldwin, and the American Locomotive Company.


Home

›

Diesel Locomotives

› DR-6-4-2000