The Camelback received its name for the unique positioning of the locomotive cab which sat astride the boiler giving the design a center "humped" appearance. While the Baltimore & Ohio Railroad developed something similar to the later Camelback in the 1840s, given the interesting name of "Muddiggers," it was not until John Wootten (who worked for the Philadelphia & Reading Railroad, a Reading Railroad predecessor) patented his Wootten firebox and boiler design in 1877 did the design really catch on.  This particular designed allowed for the burning of the fuel the locomotive used by providing a very wide, large firebox that produced robust fires yet only utilized a consumed a small amount at a time with a low firing rate.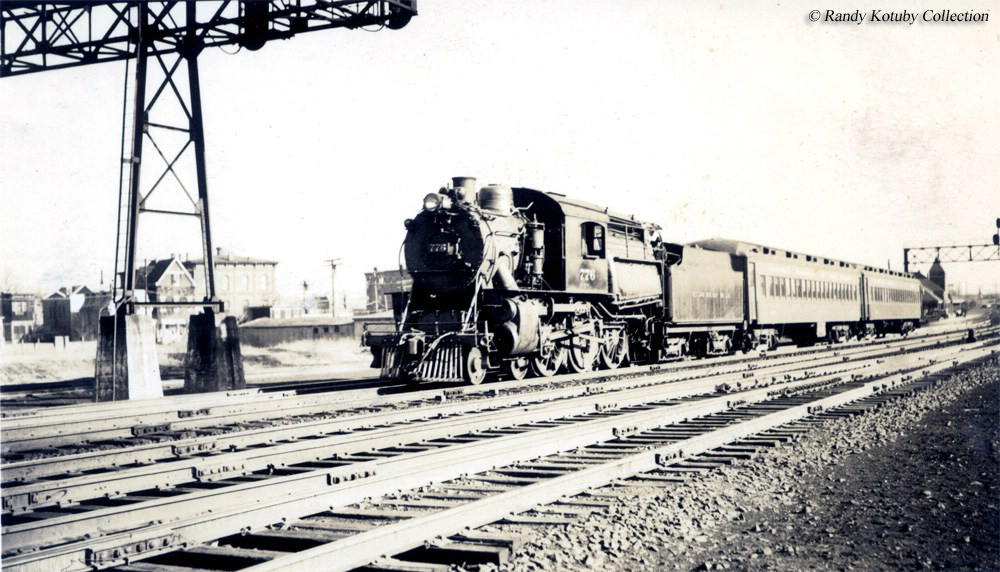 Because the locomotive was developed to burn the very abundant anthracite coal waste, culm, Camelbacks became fantastically popular with the railroads which staked their livelihoods on the resource (names like Central Railroad of New Jersey; Delaware, Lackawanna & Western; Lehigh Valley; Lehigh & New England Railroad; and the Lehigh & Hudson River). Other lines which came to use the the Camelback design included the B&O, Erie, Union Pacific, Southern Pacific, Santa Fe, Pennsylvania, Wheeling & Lake Erie, and Maine Central.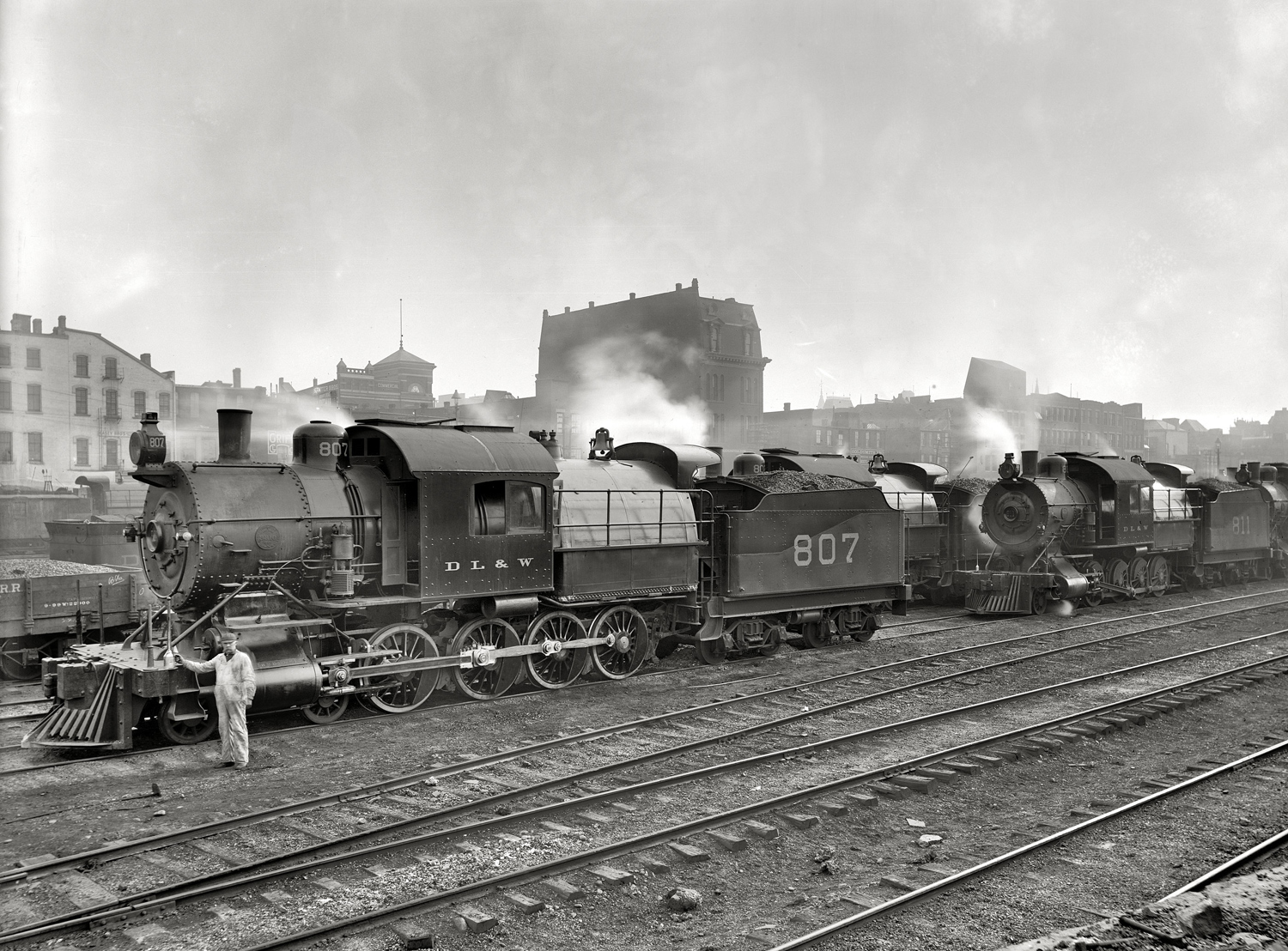 Some railroads like the Lehigh & New England rebuilt common wheel arrangements as large as 2-8-0 Consolidations into Camelbacks and the Erie Railroad's 0-8-8-0 articulated design (Class L-1) was the largest ever built (and only articulated design ever developed). In total, nearly 3,000 Camelback steam locomotives were either rebuilt from conventional designs, custom-built by individual railroads, or purchased from manufacturers.  While Wootten's design allowed railroads, particularly the anthracite carriers, to gain huge savings on fuel costs it also came at an increased safety risk. Because the firebox on Camelbacks was so large, as to gain the necessary and needed fire temperatures, it forced the cab to be placed astride the boiler and over the driving wheels (so the engineer could gain proper clearance).
This not only made for an extremely uncomfortable and hot ride during warmer months for engineers it also made them more at risk to injury if any part of the driving wheel assembly failed while at-speed.  To make matters worse the fireman was left exposed to the elements back by the firebox, where of course he had to remain to feed fuel to the locomotive. Due to these safety issues the Interstate Commerce Commission began to seriously look at the hazards Camelback steam locomotives exposed to train crews and by 1927 the agency had completely banned new or rebuilt locomotives which featured the Camelback design.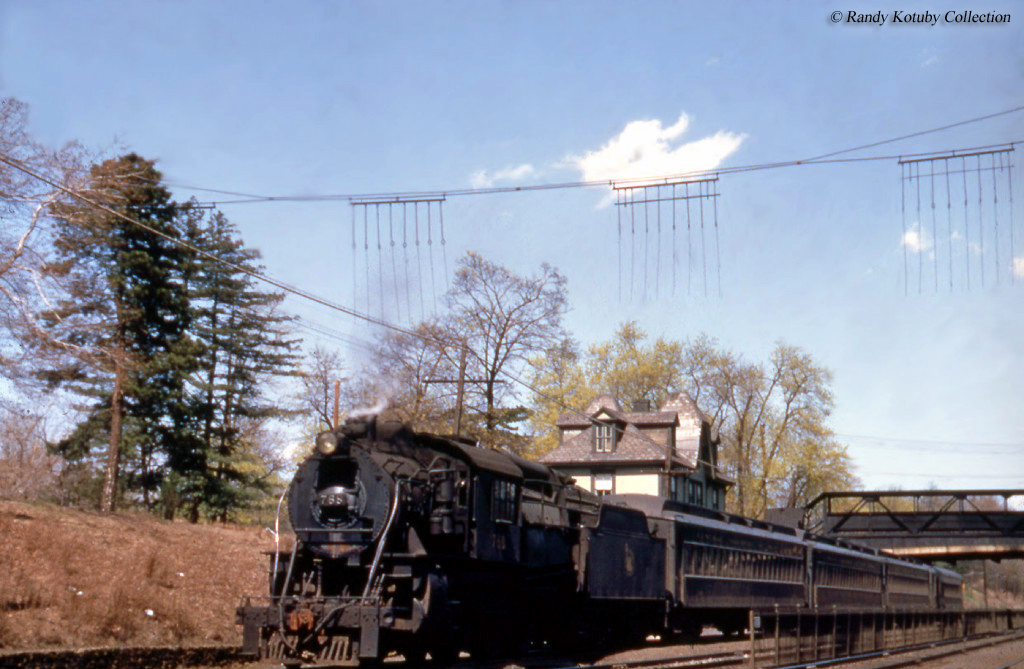 For more reading about steam locomotives you might want to consider Perfecting the American Steam Locomotive by author J. Parker Lamb.  In this book you will learn how the motive power was refined over the years with newer technologies that improved the efficiency of steam to haul trains, such as the superheater. There are certainly many more books on the subject of steam than this particular title.  However, Mr. Lamb's book provides a wonderfully detailed look at the legendary locomotive over the years, spanning more than 200 pages of information in the process.

Home

›

Steam Locomotives

› Camelbacks