Alco's "Century" Diesel Locomotives

Last revised: March 3, 2022
By: Adam Burns
Alco's Century series was perhaps a line developed more from desperation than anything else in an attempt to gain a footing in the locomotive market and better compete with both General Electric and General Motors.
The American Locomotive Company (Alco) was a manufacturing icon for years before it switched from steam power to diesels.
During the steam era the company constructed some of the best and well-known locomotives to ever roam the rails, many of which still survive today.
These included designs such as the 4-6-4 Hudson, 4-8-4 Niagara, 4-6-6-4 Challenger and the legendary 4-8-8-4 Big Boy (one of which, #4014 is now slated for restoration by Union Pacific).
During the early diesel era Alco performed quite well in the market as an early pioneer particularly with the S and RS line. 
However, it lagged behind in research and development of road-switchers, which resulted in the company exited the market during the late 1960s.

Today, several Centuries survive, preserved at museums or even remaining in operation at a handful of short lines. 
The locomotives' age means parts are becoming increasingly difficult to find although some companies have found the old Alco's preferable due to their simplicity and ruggedness.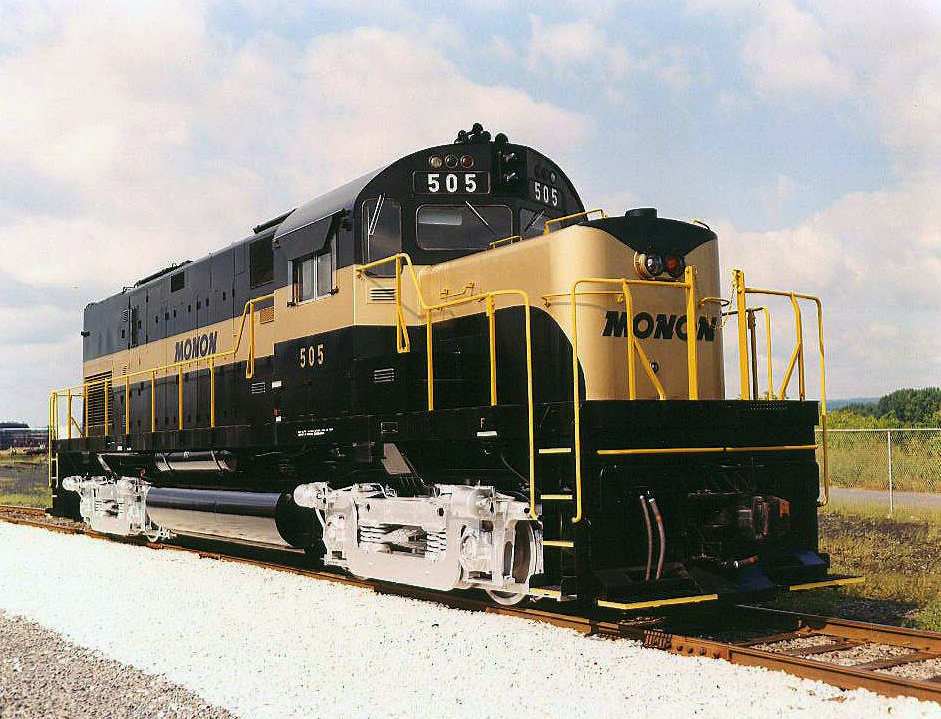 An American Locomotive builder's photo of new Monon C420 #505 taken at the company's plant in Schenectady, New York circa 1966.
History And Background

Ironically, Alco itself had first pioneered the road-switcher when it introduced the RS1 in early 1941 but later fell behind Electro-Motive  when the General Motors division released its General Purpose and later, Special Duty series. 
EMD almost immediately became the industry standard for diesel designs from the time it debuted the EA and FT in the latter 1930s and held this coveted status through the 1980s. 
However, convinced that railroads would never favor diesels over steam, Alco did not invest heavily in diesel research and development for years, which cost the company dearly in the future. 
While Alco held second place in the diesel locomotive market for the first twenty years or so from the late 1930s onward, it was essentially no contender to EMD.
The company's outlook would worsen in the 1950s when General Electric not only broke ranks with Alco but also debuted their very own line, its ubiquitous Universal series, which was not only became popular but also bumped Alco into third place in the market. 
To counter GE's new models Alco debuted its Century series in the early 1960s. The first was the C420; a powerful, clean design that unfortunately was much more successful with railfans (and still is) than railroads.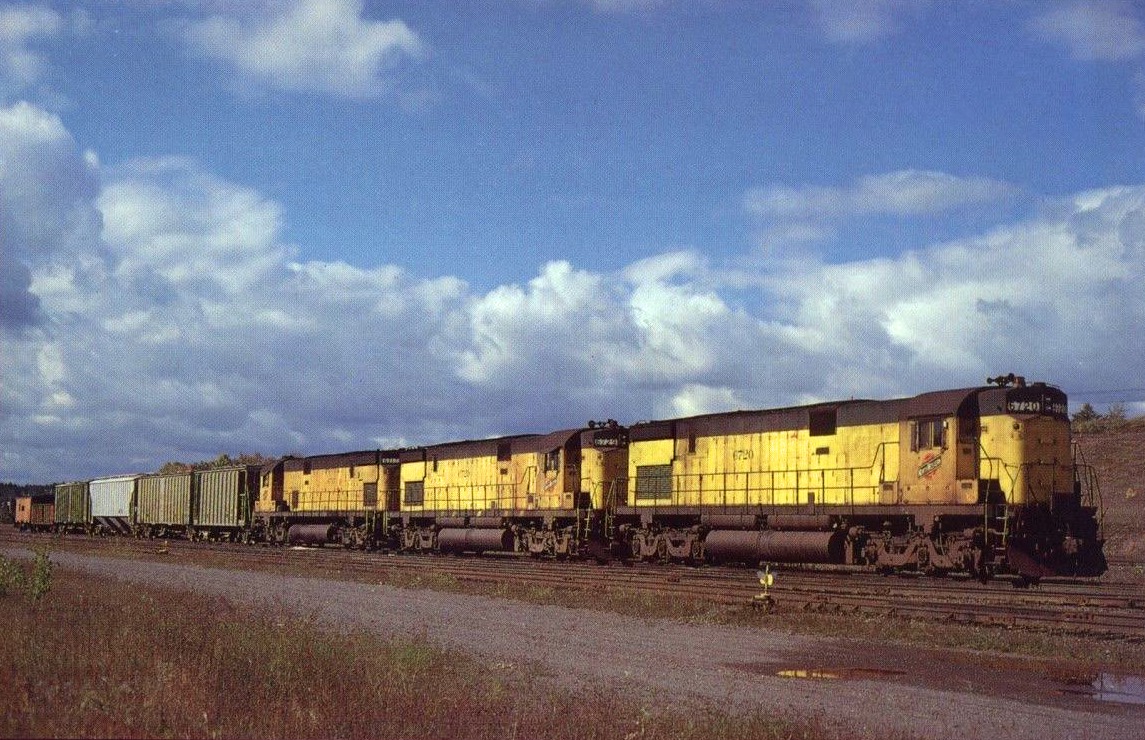 A trio of the Chicago & North Western's big C628's (acquired secondhand from the Norfolk & Western) do not appear to be moving ore on this day, seen here with a short consist in the U.P. at Ishpeming, Michigan on September 27, 1980. Carl Sturner photo.
The Centuries also brought a new numbering system, replacing the straightforward symbols from before ("RS" for road-switcher, "PA" for passenger and A-unit, etc.) with letters and digits, something roughly similar to Baldwin's numbering system.

For instance, in regards to the C420; "C", of course, stood for Century series, "4" was the axle number (in this case a B-B arrangement), and the last two digits were the horsepower rating.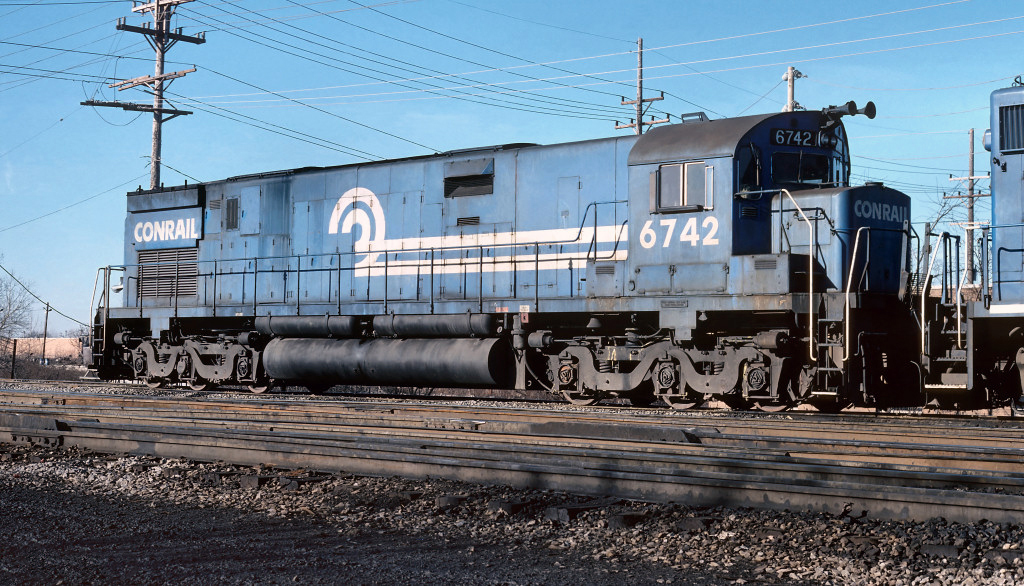 One of the few big Centuries to receive Conrail paint, C628 #6742 is seen here near Cleveland's Hopkins Airport during December of 1978. The Alco began its career as Pennsylvania #6304 in April, 1965. Gary Morris photo.
Later models followed the C420 such as the C425 and C430, although a bit more powerful than the former.
The model certainly had a modern look and with a rather tall nose and carbody design gave it a beefy, powerful appearance that was especially true for the six-axle, C-C version.
The most powerful locomotives for their time, the C628, C630 and C636 were true monsters and could certainly lug a heavy freight with ease.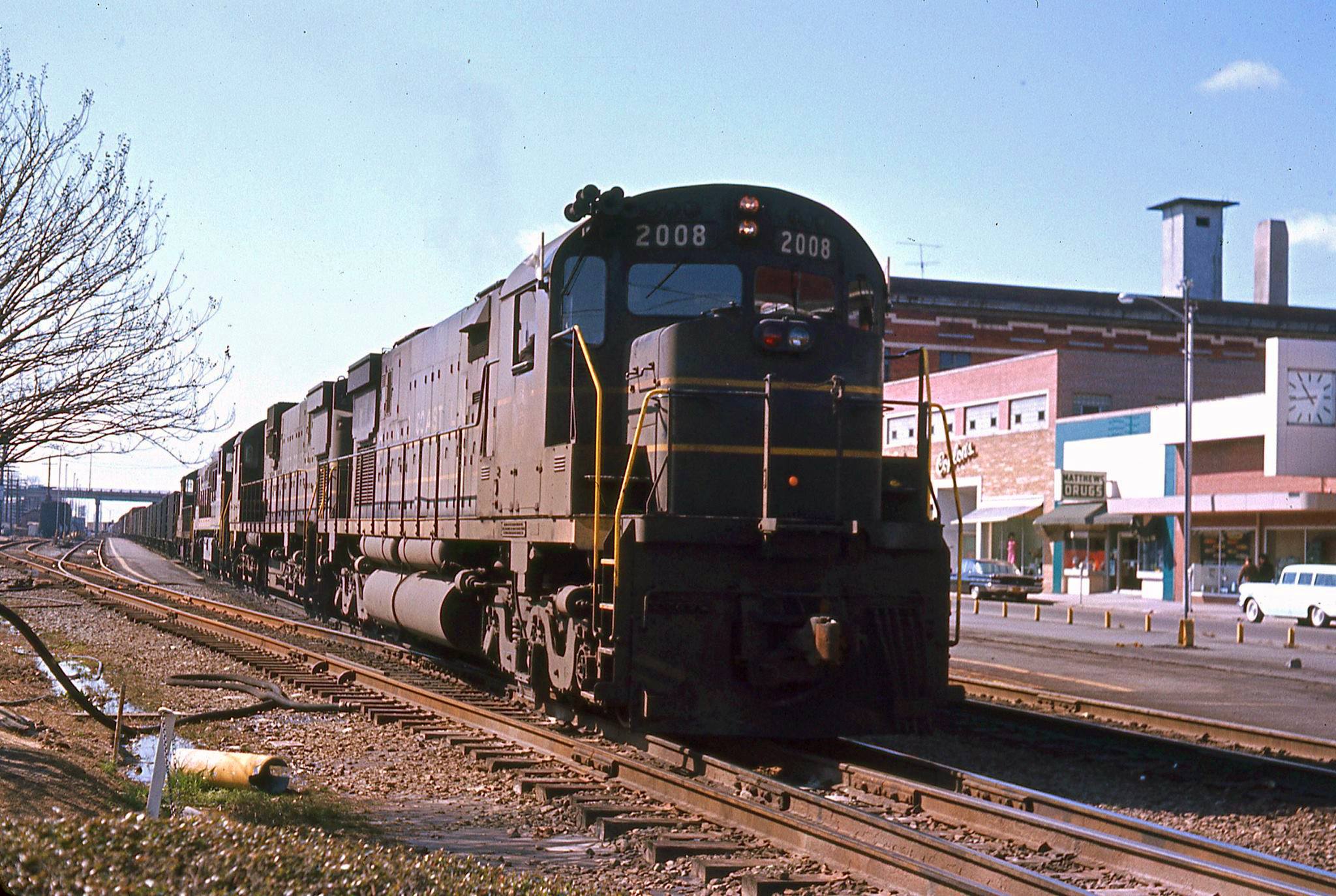 A pair of big Atlantic Coast Line C628's depart northbound from the yard at Rocky Mount, North Carolina with extra 2008 during the 1960s. Warren Calloway photo.
Despite being the most powerful locomotives since Fairbanks Morse's H24-66 "Train Master" model, the Centuries (especially the C636) could just not compete with EMD and GE.
To make matters worse, around the time the six-axle models debuted EMD had launched its SD40, and later upgraded SD40-2 series, one of the most successful designs ever built with several thousand rolling off of the assembly line through the 1980s (most of which are still in regular freight use today).
Century Production Totals
| Model Type | Units Built | Date Built | Horsepower |
| --- | --- | --- | --- |
| C-415 | 26 | 1966-1968 | 1,500 |
| C-420 | 131 | 1963-1968 | 2,000 |
| C-424 | 190 | 1963-1967 | 2,400 |
| C-425 | 91 | 1964-1966 | 2,500 |
| C-430 | 16 | 1966-1968 | 3,000 |
| C-628 | 186 | 1963-1968 | 2,750 |
| C-630 | 133 | 1965-1969 | 3,000 |
| C-636 | 83 | 1967-1968 | 3,600 |
| C-643H | 3 (Built For SP) | 1964 | 4,300 |
| C-855 | 3 (Built For UP) | 1964 | 5,500 |
---
---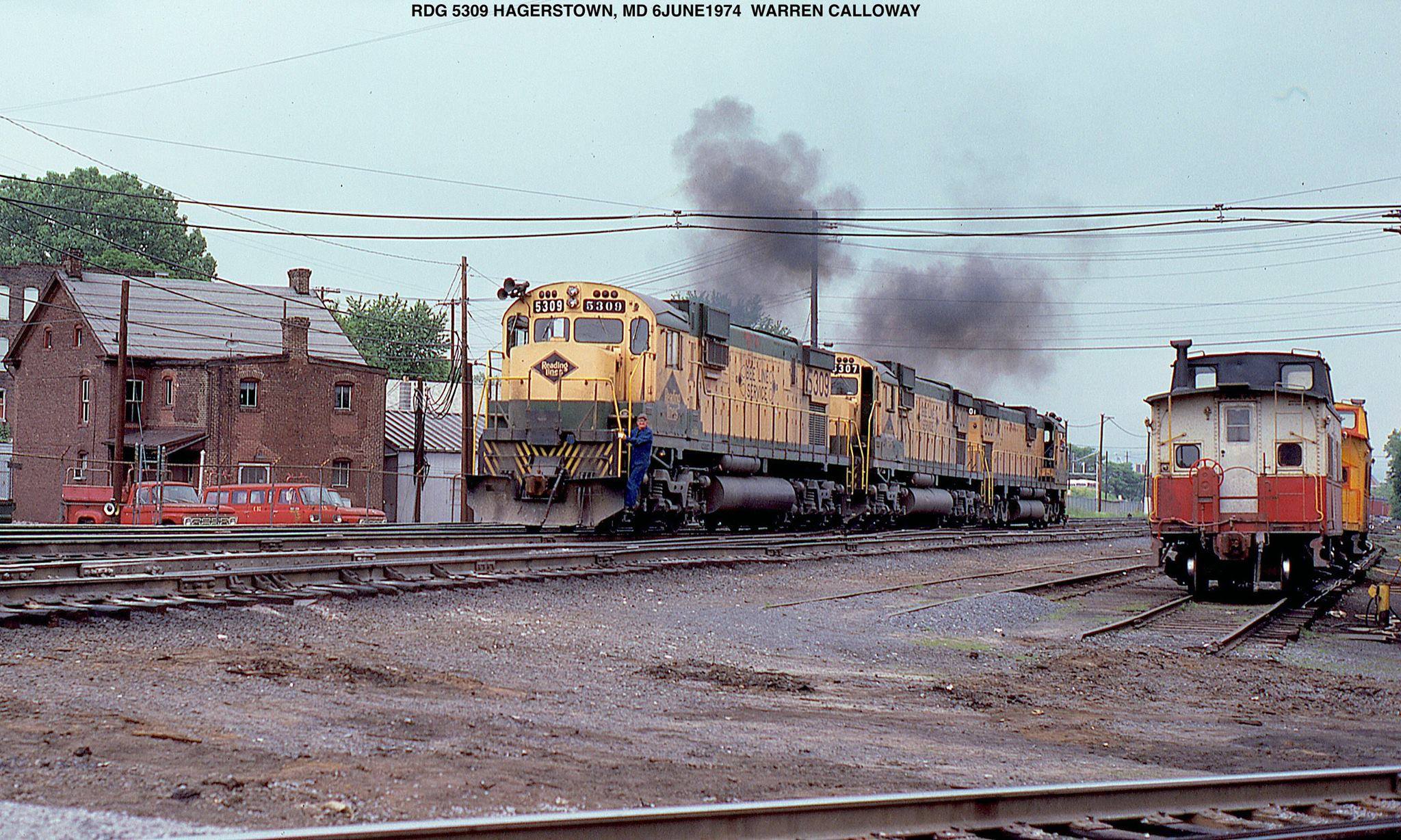 Big Reading C630's, proudly wearing the "Bee Line Service" slogan, run light over the Western Maryland at Hagerstown, Maryland on June 6, 1974. Warren Calloway photo.
In all, between the Century series (both four and six-axle models), only a few hundred were ever built, a mere drop in the bucket to what EMD and GE were cranking out with their similar designs.
The C636 also proved as Alco's last entry into its long and storied history and the company sadly closed its doors during the fall of 1968, no longer able to compete with GE and EMD. 
Today, Century series models can still be found roaming the country here and there, especially the four axle units. 
While many are relegated to museums and tourist lines you can still find a number of the locomotives working freight service on short lines such as the Apache Railway and Livonia Avon & Lakeville.