Today, the combine has mostly been relegated to the history books as Amtrak stopped using it years ago although numerous examples, some quite old, have been preserved.  Combine cars began to appear on passenger trains not long after the common coach car appeared in the mid-19th century. The traditional combine was, of course, the coach-baggage which featured the baggage compartment at the front of the car while the back section featured coach seating for passengers.  Baggage cars were a staple of passenger train consists nearly from the beginning and became common by the second-half of the 19th century (around the same time that the classic coach was introduced whereby the car featured side-by-side rows of seats with an aisle running directly up the center and exits at either end).
Related Reading...
Because the car was always situated at the front of the train the railroads termed it head-end equipment, which also included the locomotives and other non-passenger consists like the RPO (Railway Post Office), which carried  the mail.  Combine cars also operated as coach-RPOs with the mail section, again, forward of where the passengers were located. Once upon a time keeping the mail moving and delivered on time meant that it traveled much of its journey via the railroads, and this was the job of the Railway Post Office (also known simply as the RPO).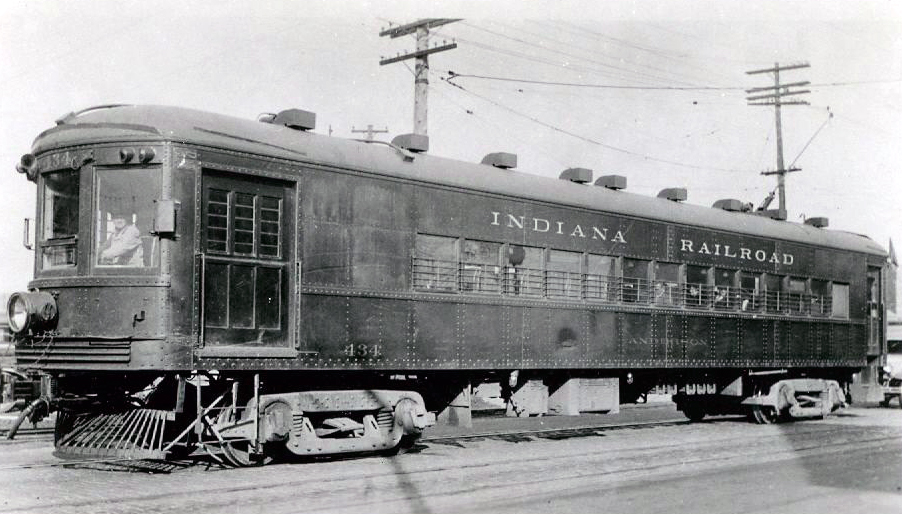 The RPO was essentially a moving post office and the clerks on board had to undergo rigorous training to make sure they could handle the blitzkrieg of work involved. Once the government contracted mail movements exclusively to the railroads soon after they became an efficient and recognized mode of transportation in the early part of the 19th century a new car was born to handle the work, the RPO.  Finally, combine cars also operated as baggage-dormitories (or baggage-dorms). Aside from storing baggage (in the front section) these cars also featured one or two dozen bunks as well as showers and lavatories. These combines usually operated on long distance trains like the Super Chief, City of Los Angeles, or Empire Builder entire purpose of the car was to provide rest and refreshment areas for the on board crew (chefs, car attendants, etc.).
With the creation of Amtrak in 1971 the need for combine cars greatly diminished, particularly after the carrier began receiving its large order of bi-level, Superliner cars, which featured both baggage storage and dormitory areas. However, for a few years the baggage-dormitory combine cars remained in use on Amtrak's eastern lines because of the tight tunnel clearances found in the Appalachians and Northeastern mountainous regions. With the arrival of the Viewliner sleeping cars in 1996 these retrofitted baggage-dorms were no longer and finally retired from the railroad altogether.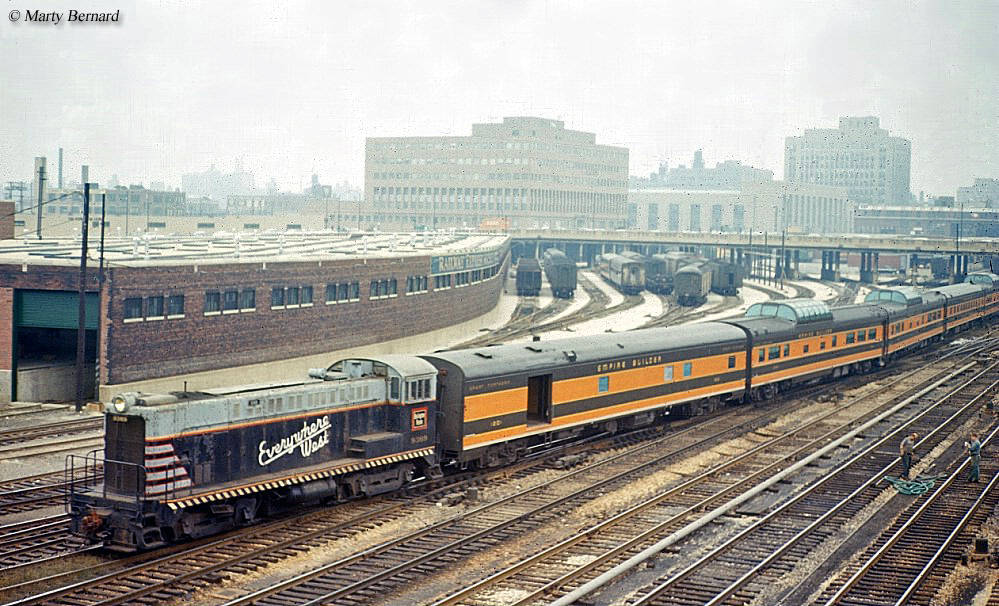 For more reading about combines the book American Passenger Train Equipment: 1940s-1980s by author Patrick Dorin provides a very nice general history of classic car types used in service (predominantly during the streamlined era) featuring many drawings and detailed information on several.  Also, the book The Cars of Pullman from author Joe Welsh, Bill Howes, and Kevin Holland. As the title implies the book details and highlights the various types of cars Pullman built throughout the years, along with giving a general history of the company in the process.

Home

›

Passenger Train Cars

› Combine Cars