Connecticut Train Rides And Railroad Museums Guide

Connecticut train rides feature quite a mix of excursions despite the fact that the state is not often known for such and only plays host to just a few tourist lines. There is the Essex Steam Train, which as its name implies features historic steam locomotives, while the Connecticut Trolley Museum offers visitors the chance to board a classic trolley car for short trips. As for the Naugatuck Railroad, it is a more traditional providing passengers a long excursion by train through the west-central part of the state. In any event, the information provided here offers just a brief description of each tourist train with each line's contact information. Also included are available museums within the state.  Please note!  The guide here pertains only to Connecticut train rides related to vacation and tourism destinations.  If you are interested in intercity/long distance rail travel please visit Amtrak's website.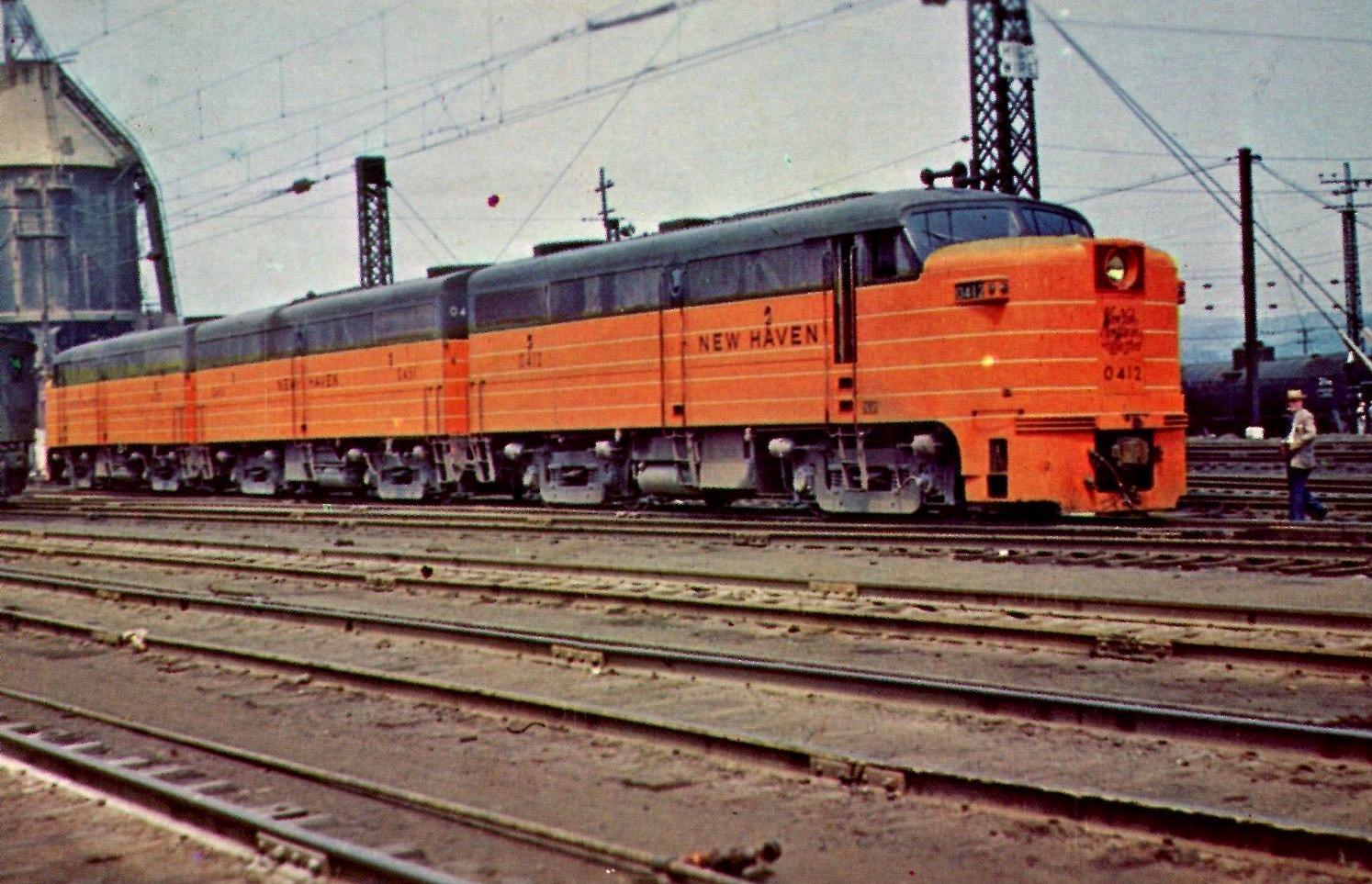 Connecticut's history with trains dates back to 1838 during the industry's infancy. It has never featured many miles of railroad although it was home of the famed New York, New Haven & Hartford system. The Naugatuck Railroad does a nice job of keeping alive this railroad's history, using one its former lines and some of its original equipment. Of all the Connecticut train rides you can take, the Naugatuck has the most to offer passengers. Please be aware that if you want to take one of the state's tourist trains they only operate during the warmer months given the the usual quite cold winters, late falls, and early springs. If you love New England, however, and want to experience it by train Connecticut is a great state to visit.  Also, if you are interested in Connecticut train rides that pertain to specific events, such as "The Polar Express," Halloween, Thomas the Tank Engine excursions, or fall foliage events please visit the main tourist trains section of this website.
Guides To Tourist Train Rides And Railroad Museums Across New England
Connecticut Antique Machinery Association
This organization, located in Kent, preserves historical machinery of all types from steam to diesel powered equipment (cars, locomotives, engines, etc.).  They also operate Hawaii Railway Company narrow-gauge steamer #5 on a short segment of track onsite.
Connecticut Eastern Railroad Museum
The CERM is located in Willimantic and is home to a large collection of historic rolling stock, locomotives, and railroad buildings on the grounds.  They also operate some equipment on the property.  To learn more about the museum please visit their website.
Connecticut Trolley Museum
The Connecticut Trolley Museum, based in East Windsor, highlights the history of the region's long-gone interurban and trolley services. During their operating season between June and December they also host train rides aboard their restored trolleys, which operate on a short stretch of trackage on their property.
Danbury Railway Museum

The Danbury Railway Museum does not really offer an excursion train ride. However, it does feature its "Railyard Local" which operates on the museum's property during opening hours pulled by either their EMD SW8 or Alco RS1.
Essex Steam Train

Arguably the most popular of all train rides in the state, the Essex Steam Train has also blossomed into one of the most successful in the country offering a variety of different trips and specials from its home base in Essex, including the ability to make riverboat charters.  If you are visiting Connecticut to ride an excursion, this would certainly be one to check out!

Naugatuck Railroad
Operated by the Railroad Museum of New England the Naugatuck Railroad operates a 20-mile round trip excursion from its home base in Thomaston, Connecticut. Trains are boarded from the restored Thomaston Station and the railroad also offers wine tasting once a year in May and operates other special trains throughout the season.
Shore Line Trolley Museum
This museum, based in East Haven, preserves the history of interurban and streetcar operations once prevalent throughout New England (specifically, they tell the story of the located Branford Electric Railway).  The organization also offers trolley rides throughout the year.  To learn more please visit their website.
SoNo Switch Tower Museum
This unique museum, located in South Norwalk, is located in the New Haven's restored switcher tower allowing visitors the chance to see how one of these interesting buildings functioned in keep railroad operations running smoothly and safely.  They are open to the public during select times throughout the year.
More On Connecticut Train Rides And Railroad Museums
If you are interested in learning more about Connecticut train rides, Kalmbach Publishing/Trains Magazine releases their Tourist Trains Guidebook each year, which highlights most such destinations throughout the U.S. and Canada

Home

›
Tourist Train Information
› Connecticut