The EMD SD35 began production in the early summer of 1964. It followed six-axle designs like the SD18, SD28, and SD24 which which saw relatively few sales. The locomotive utilized General Motors' tried and proven 16-cylinder model 567D3A prime mover, which could produce 2,500 horsepower featuring GM's D67 traction motors that could achieve a starting tractive effort of 90,000 pounds and 50,000 pounds continuous (the continuous rating was actually quite a bit less than what the SD24 offered). Perhaps the most noticeable trait of the SD35 was its carbody. Beginning with the 35 series EMD used a "simplified" design, which became standard on virtually all new models until the FRA-mandated safety cab went into effect during the late 1980s/early 1990s.
The long hood was not significantly different from earlier models but the cab, which EMD referred to as the Spartan became an industry classic with a low, short nose and front windshield.  While the SD35 was designed for freight service railroads could purchase one with a steam boiler for passenger/commuter operations this option, classified as an SDP35. Only 35 of this variant were built between July of 1964 and September of 1965 by the Seaboard Air Line (20), Atlantic Coast Line (1), Louisville & Nashville (4), and Union Pacific (10). They remained the same length as the SD35 but included the above mentioned boiler for passenger use (the boiler used the open, rear porch space).  While not wildly successful, the locomotive sold relatively well and paved the way for the venerable SD40 series. When production had ended in early 1966 eleven different Class I railroads purchased the model with Southern Railway owning the most, 100.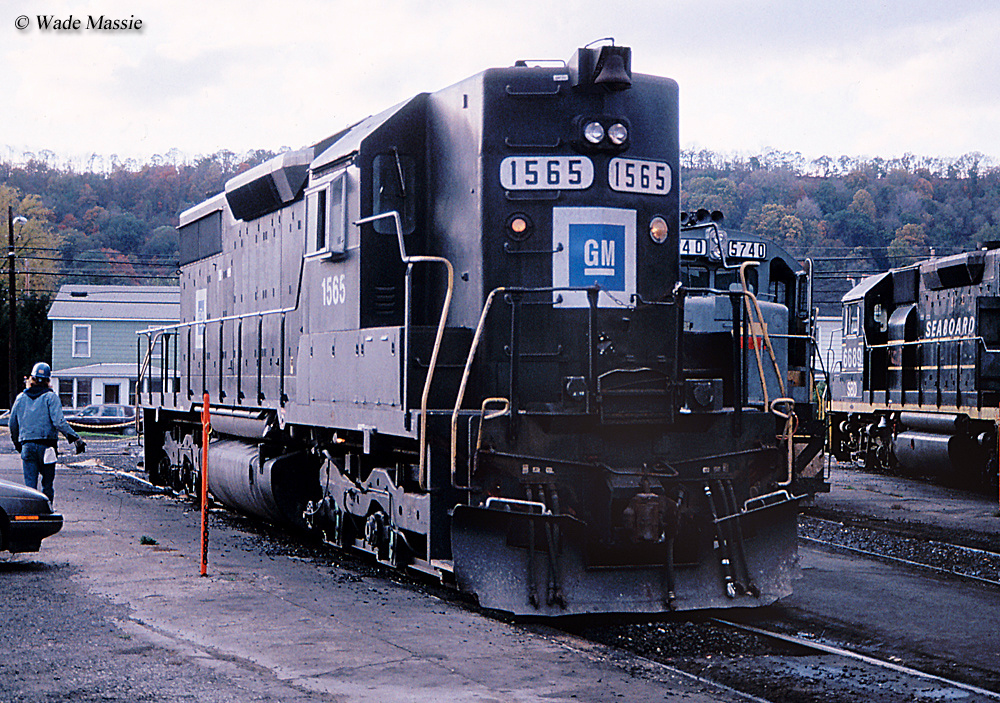 Others who purchased the locomotive included the Atlantic Coast Line (24, numbered 1000-1023), Baltimore & Ohio (24, numbered 7400-7419, 7437-7440 the railroad employed them in West Virginia for use in coal drag service), Central of Georgia (10, numbered 215-224), Jersey Central (12, numbered 2501-2512), Chesapeake & Ohio (12, numbered 7420-7431, L&N (22, numbered 1200-1221), Norfolk & Western (80, numbered 1500-1579 also used in coal drag service), Pennsylvania (40, numbered 6000-6039), Southern (100, numbered 3000-3099), Southern Pacific (29, numbered 4816-4844), and Western Maryland (5, numbered 7432-7436).  Of note, EMD's demonstrator #7715 was picked up by the ACL. Today, places you can find SD35s in regular service include Montana Rail Link, Squaw Creek Southern Railroad, and Norfolk Southern has converted former N&W #1530 into a test locomotive.
EMD SD35 Production Roster
| Owner | Road Number(s) | Quantity | Date Built |
| --- | --- | --- | --- |
| Atlantic Coast Line | 1000-1023 | 24 | 1964-1965 |
| Baltimore & Ohio | 7400-7419, 7437-7440 | 24 | 1964-1965 |
| Central Of Georgia | 215-224 | 10 | 1966 |
| Central Railroad Of New Jersey | 2501-2510 | 10 | 1964-1965 |
| Chesapeake & Ohio | 7420-7431, 7425 (2nd), 7428 (2nd) | 14 | 1964-1965 |
| Electro-Motive (Demo) | 7715 | 1 | 1964 |
| Louisville & Nashville | 1200-1221 | 22 | 1965 |
| Norfolk & Western | 1500-1579 | 80 | 1965 |
| Pennsylvania | 6000-6039 | 40 | 1965 |
| Southern Pacific | 4816-4844 | 29 | 1964-1965 |
| Southern Railway | 3000-3099 | 100 | 1965-1966 |
| Western Maryland | 7432-7436 | 5 | 1964 |
SDP35 Production Roster
| Owner | Road Number(s) | Quantity | Date Built |
| --- | --- | --- | --- |
| Atlantic Coast Line | 550 | 1 | 1965 |
| Louisville & Nashville | 1700-1703 | 4 | 1965 |
| Seaboard Air Line | 1100-1119 | 20 | 1964 |
| Union Pacific | 1400-1409 | 10 | 1965 |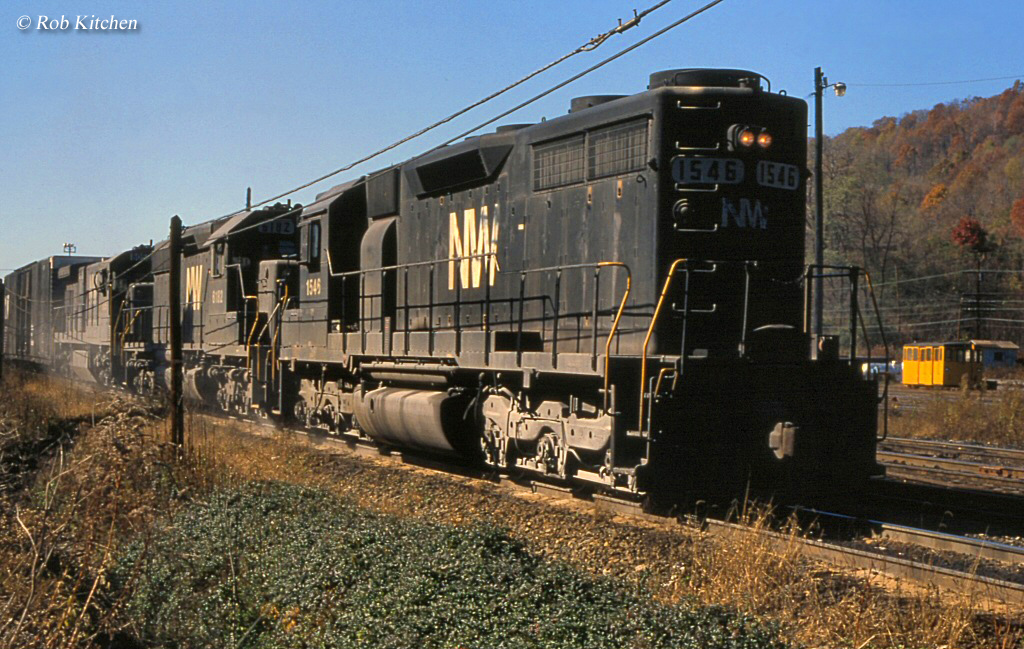 For more reading on Electro-Motive locomotives the book EMD Locomotives from author Brian Solomon highlights the history of EMD from its earliest beginnings in the 1920s to its phenomenal successes in the mid-20th century.  It concludes by discussing the company's decline into second spot behind General Electric in the late 20th century and eventual sale by General Motors in 2005. The book features 176 pages of EMD history and is filled with excellent photography and illustrations.  Another good title the author has written is entitled, GE And EMD Locomotives:  The Illustrated History, which provides a general history of both company's locomotive lines over the years.  As with all of Mr. Solomon's books expect a well-researched and written publication with crisp photography.


Home

›

Diesel Locomotives

› SD35