GE Evolution Series

The ES40DC, ES44DC, ES44AC, and the newest, ES44C4 are part of the new General Electric Evolution Series of diesel locomotives. Since the late 1980s GE was able to grab the lead from Electro-Motive Diesel (then part of GM's Electro-Motive Division) and the company truly cemented itself in first place during the 1990s with highly successful designs such as the C40-8/W, C44-9W, C40-9W, and the AC4400CW. Combined these units literally several thousand examples. Today's Evolution models simply followed the builder's Dash 9s and were designed to offer just as much horsepower as conventional diesels but by burning much less fuel and in turn producing fewer emissions. For the first several years of cataloging Evolutions GE offered them in only two models, the ES44DC and ES44AC, save for the special ordered and de-rated ES40DC. However, just recently the company unveiled more an "old school" design, the A1A-A1A ES44C4. Currently, only one railroad has purchased this model.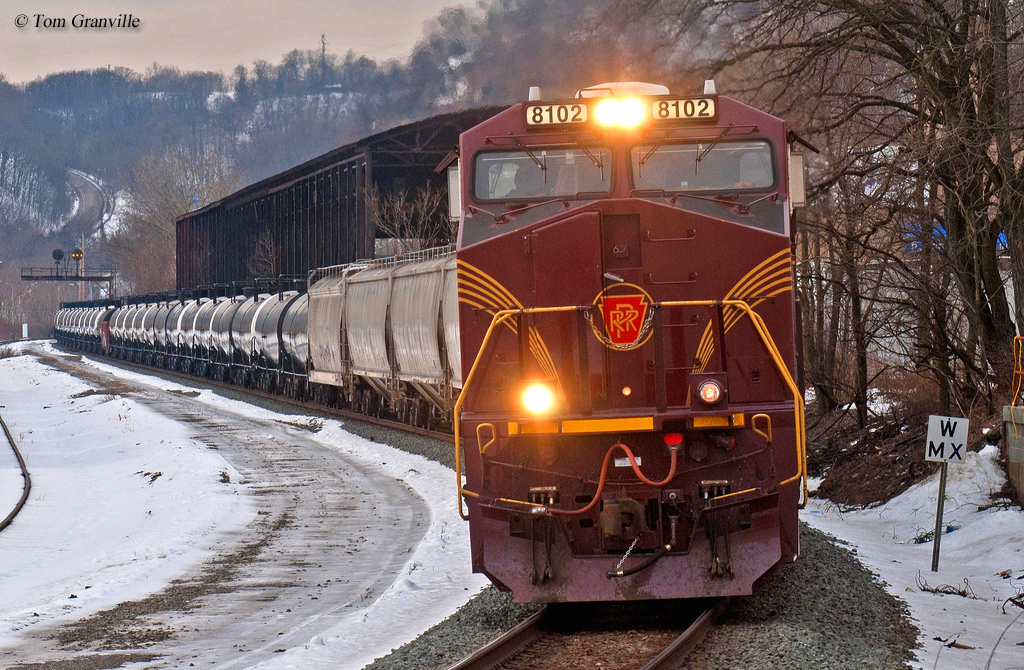 The General Electric Evolution Series was designed to meet the EPA's Tier 2 requirement of emissions standards and is powered by a GEVO 12-cylinder prime mover. This new engine was the first complete redesign of a GE diesel dating all of the way back to the Universal series of the 1960s and 1970s. Since that time the company's locomotives had a featured an FDL prime mover, upgraded over the years to include more horsepower and improve efficiency. Normally, unless special ordered, GE's locomotives came equipped with 16-cylinder engines. However, as a way to meet the EPA's requirements, the company is now able to achieve the same horsepower rating of 4,000-4,400 (such as what was found in the C44-9W and AC4400CW) using just 12-cylinders. The models General Electric has introduced using this power plant are quite similar to the models they replaced save for this one difference.
ES40DC: Rated at 4,000 horsepower using DC traction this model replaced the C40-9W model (also rated at 4,000 hp using DC traction). The C40-9W was a special request by NS wishing to have a locomotive that offered just slightly less horsepower than the standard design. NS began taking delivery of this design with a standard cab in 1995 known as the C40-9. A year later it began acquiring the wide cab version and altogether wound up with more than 1,200 by the time GE ended production in 2004.  As of today, NS owns a little over 200 ES40DCs. The locomotive uses GE's latest traction motor, the model 752AH that can produce 142,000 pounds of starting tractive effort and 109,000 pounds continuous.
ES44DC: Rated at 4,400 hp using DC traction this model replaced the C44-9W model (also rated at 4,400 hp using DC traction). The C44-9W was a very popular locomotive cataloged between 1994 and 2004. It purchased by several roads like the SP, Chicago & North Western and CN. However, the BNSF found the model most suitable, purchasing more than 1,600 examples. Today's ES44DC has been purchased by BNSF, CSX, and CN which total around 1,100+ examples. Once again, BNSF has been the largest buyer picking up nearly 850 units. The locomotive is virtually identical to the above ES40DC save for its increased horsepower using the now standard 4-cycle and 12-cylinder GEVO prime mover.
ES44AC: Rated at 4,400 hp using AC traction this model replaced the AC4400CW (also rated at 4,400 hp using AC traction). The AC4400CW proved to be General Electric's most popular current day locomotive, selling nearly 2,600 examples to nearly every Class I in the country.  Railroads came to love the locomotive's incredible tractive effort for use in heavy drag service. Additionally, GE's models have become well liked for their reliability and ability to take a beating in main line service.
Apparently, the success of the AC4400CW has carried over to the ES44AC as it is currently GE's best selling locomotive in production. Internally, the locomotive is quite similar to its direct current counterparts using a 12-cylinder GEVO prime mover and model B13B2B traction motors. However, it offers much more tractive effort; 183,000 pounds starting and 166,000 continuous. To date, the standard ES44AC (which CSX labels as ES44ACHs due to their high tractive effort) has sold nearly 2,300 examples, including its variant the ES44ACi (for Kazakhstan Temir Zholy and Mongolia National Railways).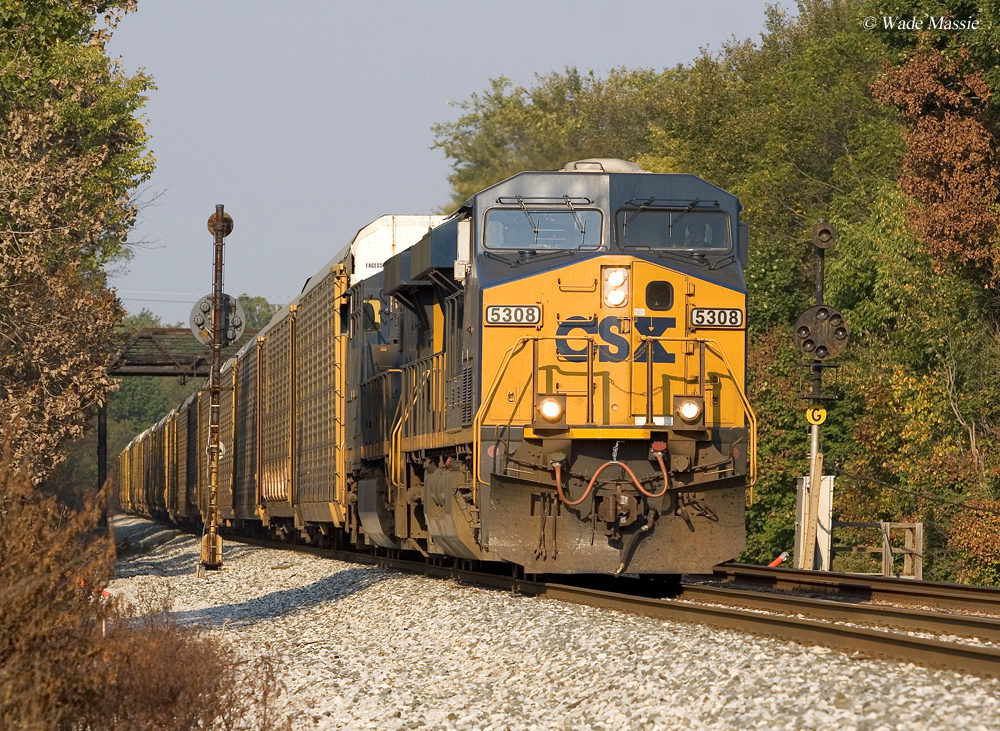 Thus far the ES44AC has sold to Arcelor Mittal, CSX, CP, Cemex, BNSF, Ferromex, Iowa Interstate, Kansas City Southern de Mexico, NS and UP. It should also be noted that other variants of GE's Evolution Series include the ES44DCi for Rio Tinto (Australia), ES40ACi for Egyptian National Railways and MPRI of Egypt, ES40ACdbi for Libyan Arab Railway, ES58ACi for the Carajas Railroad Brazil, and the ES59ACi for the Chinese National Railways. All model of the General Electric Evolution Series are C-C designs (six axles) and so far appear to be selling quite well for GE, even a regional carrier as placed an order for the ES44AC model.
ES40DC Production Roster

| Owner | Road Number(s) | Quantity | Date Built |
| --- | --- | --- | --- |
| Norfolk Southern | 7505-7719, 9912-9916 | 220 | 2004-2008 |
ES44DC Production Roster

| Owner | Road Number(s) | Quantity | Date Built |
| --- | --- | --- | --- |
| BNSF Railway | 7073-7920 | 848 | 2005-2010 |
| Canadian National | 2220-2309 | 90 | 2006-2008 |
| CSX | 5200-5501 | 302 | 2005-2007 |
ES44AC Production Roster

| Owner | Road Number(s) | Quantity | Date Built |
| --- | --- | --- | --- |
| Arcelor Mittal (Cartier Railway) | 301-302 | 2 | 2011 |
| BNSF Railway | 5718-6438 | 721 | 2003-2009 |
| Canadian Pacific | 8700-8960 | 161 | 2005-2011 |
| Cemex (Mexico) | 81 | 1 | 2008 |
| CSX | 700-997 | 298 | 2007-2011 |
| Ferromex | 4600-4699 | 100 | 2006-2007 |
| Ferrocarril del Sureste | 4709-4722 | 14 | 2011 |
| General Electric (Demo) | 2005, 2011-2012 | 3 | 2002-2008 |
| Iowa Interstate | 500-513 | 14 | 2008-2009 |
| Kansas City Southern | 4650-4809 | 160 | 2007-2012 |
| Norfolk Southern | 8000-8115 | 116 | 2006-2012 |
| Union Pacific | 5248-5553, 5695-5699, 7345-7529, 7600-8051 | 947 | 2003-2012 |
ES44C4 Production Roster

| Owner | Road Number(s) | Quantity | Date Built |
| --- | --- | --- | --- |
| BNSF Railway | 6508-6689, 6790-6889, 6900-7182 | 565 | 2009-2013 |
| Florida East Coast | Not Yet Known | 24 | 2014 |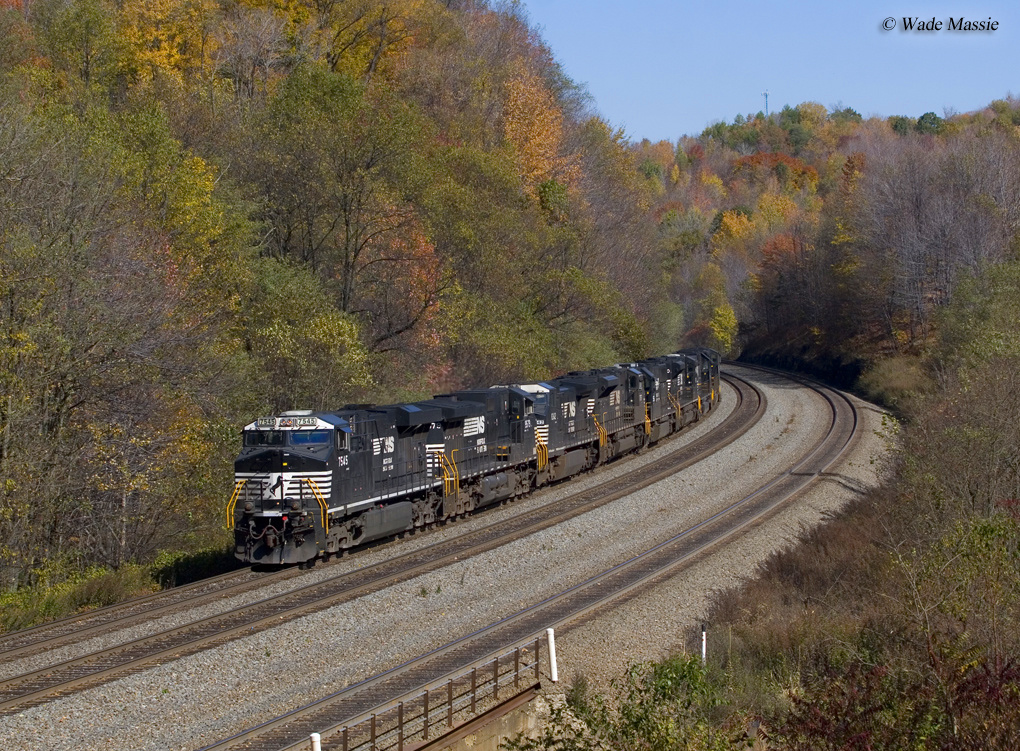 ES44C4:  The latest design offered by GE, or perhaps just an experimental model, depending on how one may interpret it. Thus far, only BNSF has purchased this locomotive, 48 units in all. The design uses an A1A-A1A truck setup, meaning that the center axle is not powered. It is a type of locomotive that has not been offered for decades although locomotives like EMD's E series and the American Locomotive Company's PA model regularly used the setup. It was also offered in a few first generation freight road switchers but the design most all but abandoned by the time second-generation models began entering production in the 1960s. The ES44C4 featuring AC traction motors featuring 4,400 horsepower using GE's latest model GE B13B2B traction motor. At this time, the tractive effort ratings are unknown although with two less traction motors it is obviously rated below the ES44AC.
Home

›
Diesel Locomotives
› Evolution Series