The Big Four Railroad
The Big Four Railroad was short for the Cleveland, Cincinnati, Chicago & St. Louis Railway, a major component of New York Central's operations throughout the Midwest.
The genesis of this system begins in Ohio with the earliest chartered railroad dating back to the 1830s.  Like most of the well-known names of the 19th century such as the Michigan Central, Lake Shore & Michigan Southern (LS&MS), Panhandle Route, and Texas & Pacific, the Big Four was the creation of multiple smaller lines.
It, along with the LS&MS and Michigan Central, comprised the bulk of New York Central's modern network in Michigan, Ohio, Indiana, and Illinois.  The Big Four, alone, comprised roughly 2,300 miles and largest of all three systems.
In the course of mergers and acquisitions there were two "Big Four Routes."  The first predated New York Central control and known as the Cincinnati, Indianapolis, St. Louis & Chicago Railroad. 
The more well-known was the later Cleveland, Cincinnati, Chicago & St. Louis Railroad formed in 1889.  Today, key through routes of the old Big Four carry on under Norfolk Southern and CSX Transportation.
A Brief History Of The Big Four Railroad
Big Four Railroad Timetables (1893)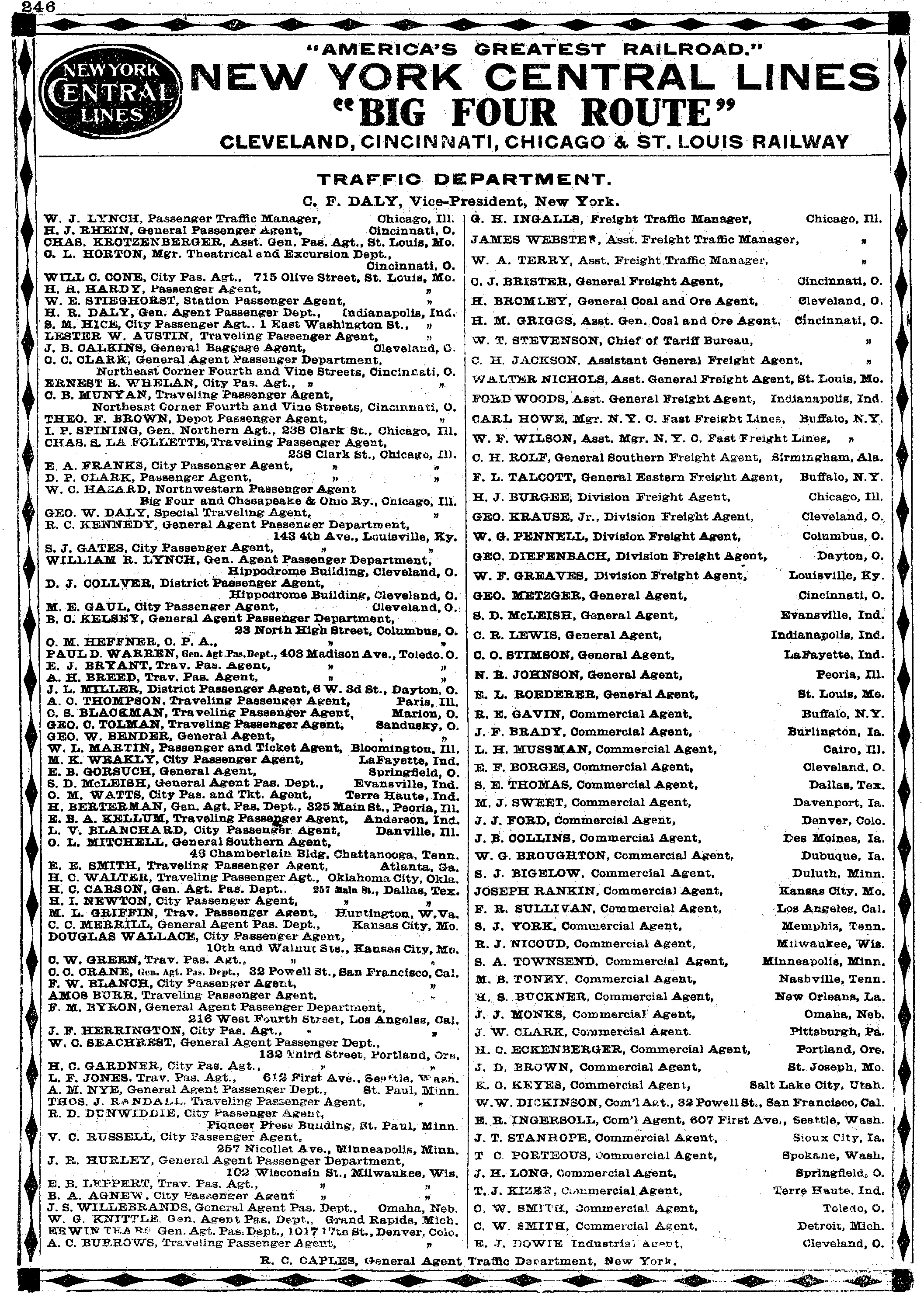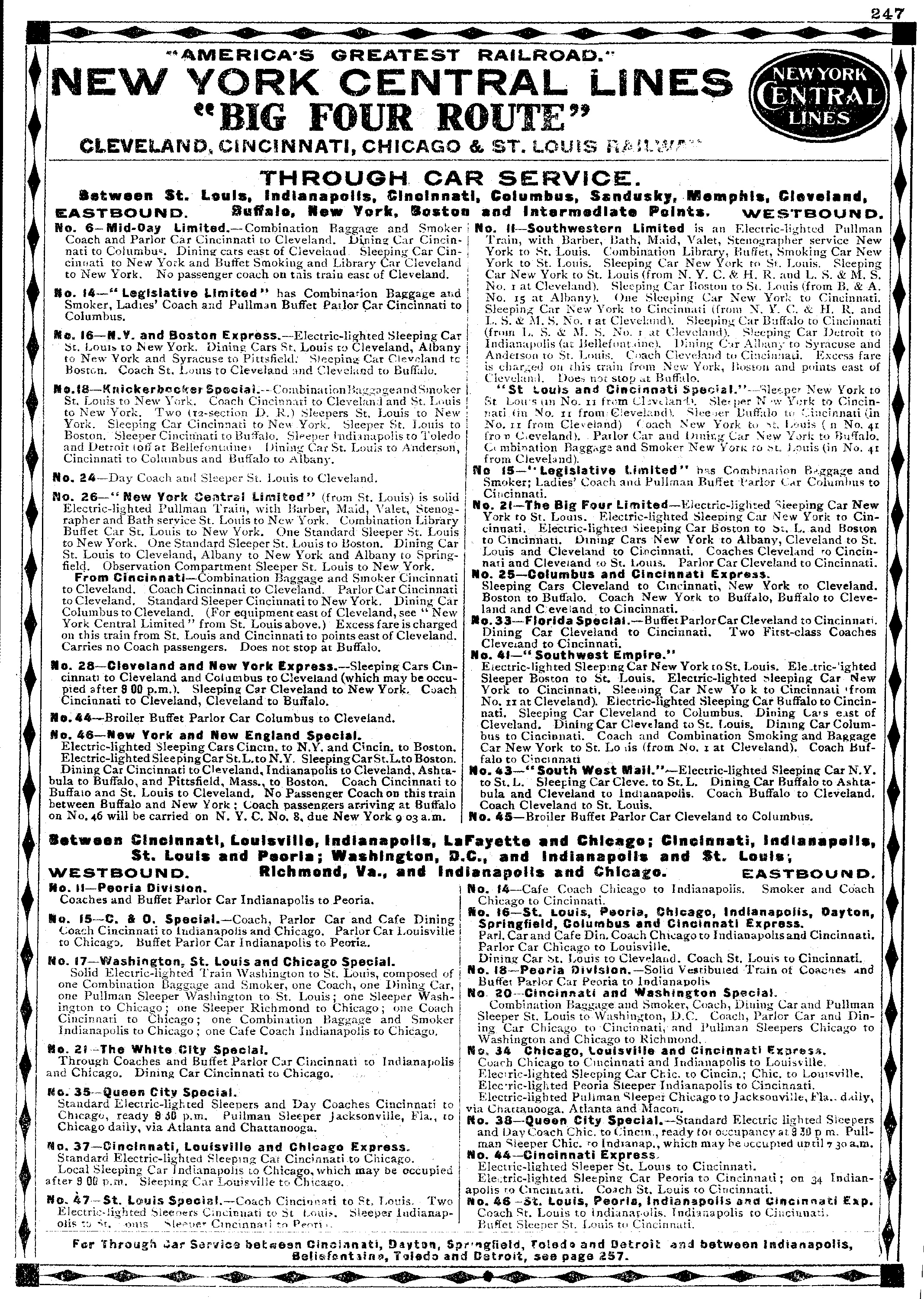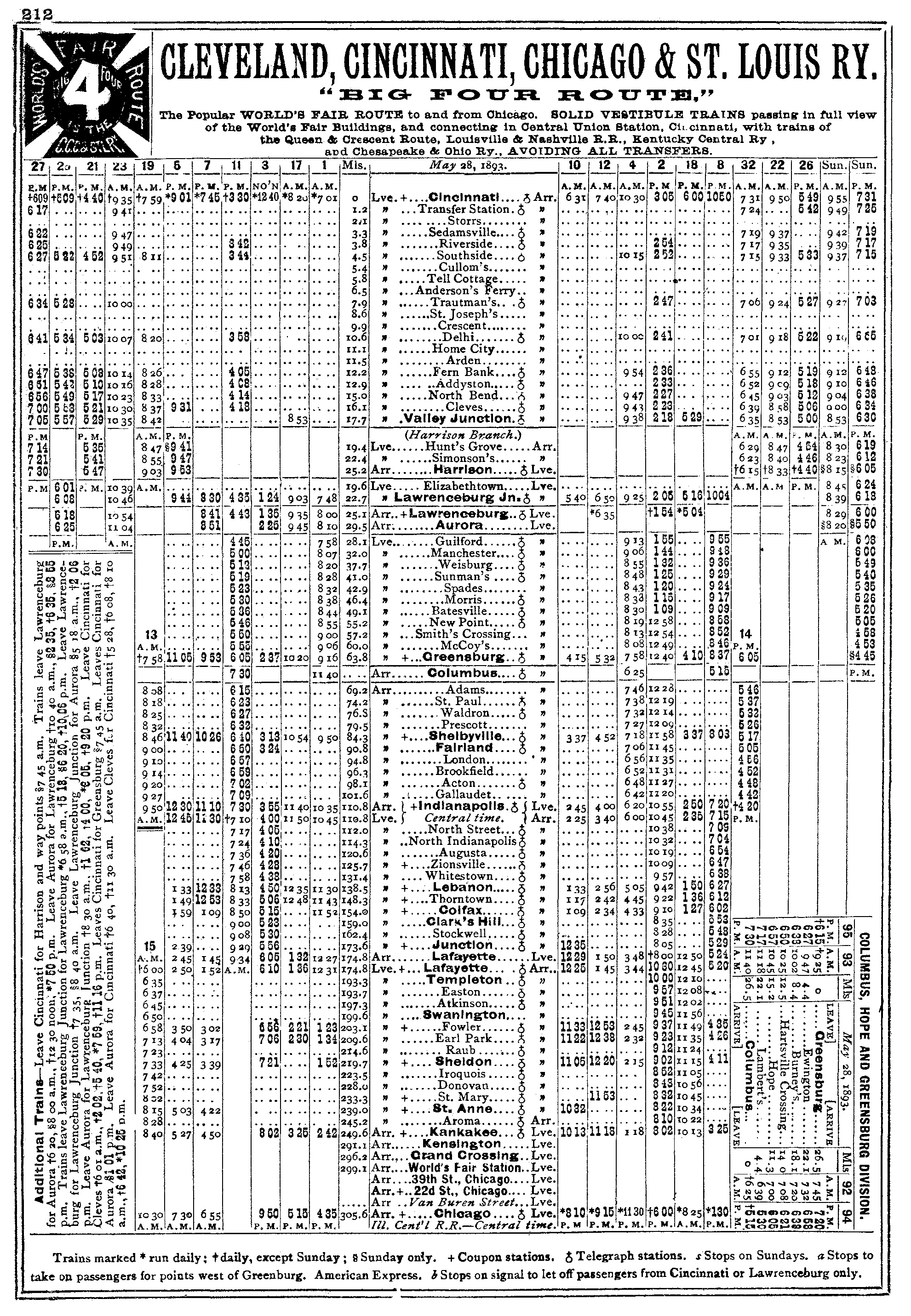 ---
---