The GE C36-7 (read C36 "Dash" 7) closely resembled the model it replaced, the aforementioned U36C, except for its rear flared radiator (a GE trademark) and updated equipment such as traction motors and new internal electronics. While the "Dash 7" line was somewhat different in how GE labeled its models the letters and numbers meant virtually the same thing. For instance, in regards to this model the "C" denoted the model was a six-axle unit (or featured a C-C truck setup), "36" listed the power rating (3,600 horsepower), and "7" designated the unit as part of the "Dash 7" series. As always, the locomotive came equipped with GE's 4-cycle model FDL16 prime mover utilizing the company's very reliable 752 model traction motors.
With a weight of 183.3 tons the C36-7 was about standard for models being constructed at that time (similar models being cataloged by EMD carried similar weight). For railroads interested in high horsepower and high tractive effort the C36-7 certainly offered both with the latter topping out at 96,900 pounds starting and 91,500 pounds continuous. Of note, while earlier models were special requested with 12-cylinder prime movers, the C36-7 was never built to this specification. Orders for the locomotive began in September, 1978 and sales in the U.S. simply never took off. Of the 599 units built in total only 126 were sold to U.S. railroads, of which the Missouri Pacific purchased the most, 60. China was the largest buyer of the model purchasing some 422 units while systems in Australia, Mexico, and Africa also bought a few units.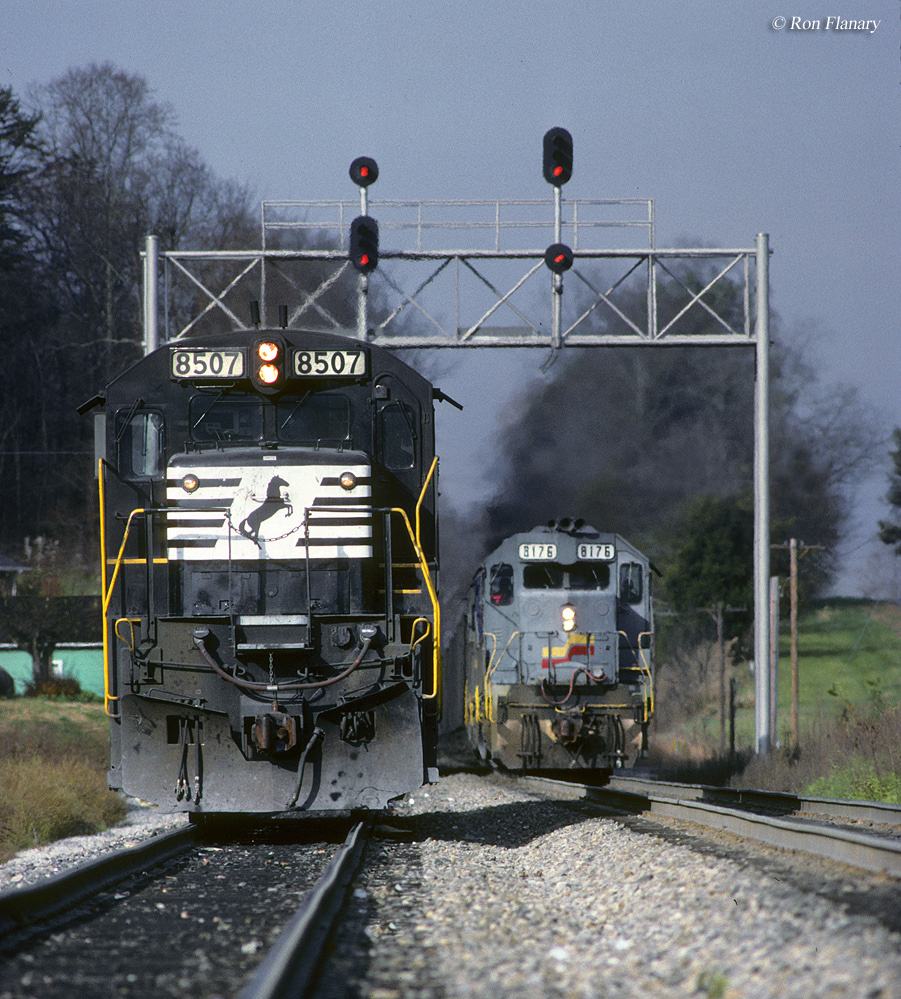 In all Conrail (a loyal GE buyer from nearly the beginning of its history in 1976), MP, N&W, and NS all purchased examples of the C36-7 while foreign lines Chinese Ministry of Railways, Ferrocarril Del Pacifico, National de Mexico, and Hamersley Iron (Australia) also bought the design. Interestingly, NS picked up its C36-7s in mid-1984 but must have not been happy with their units as none remain on the roster today. The reason why so few sales of the model were taken can probably be explained by a few reasons; first is simply the fact that at the time most companies found the C30-7 more to their needs and second, GE began offering its upgraded "Dash 8" line as early as 1984 (in both four and six axles). Most of the remaining Class Is had retired their C36-7 fleet by the 1990s as General Electric continued to release more modern and efficient locomotives such as its "Dash 9" series that entered production during that decade.
GE C36-7 Production Roster
| Owner | Road Number(s) | Quantity | Date Built |
| --- | --- | --- | --- |
| Chinese Ministry Of Railways | ND5.0001-ND5.0422 | 422 | 1984-1986 |
| Conrail | 6620-6644 | 25 | 1985 |
| Ferrocarril Del Pacifico (Mexico) | 419-433 | 15 | 1979 |
| General Electric (Test Unit) | 505 | 1 | 1978 |
| Hamersley Iron (Australia) | 5057-5059 | 3 | 1978 |
| Missouri Pacific | 9000-9059 | 60 | 1985 |
| National de Mexico (Mexico) | 9317-9341 | 25 | 1979-1980 |
| Norfolk & Western | 8500-8530 | 31 | 1981-1982 |
| Norfolk Southern | 8531-8542 | 12 | 1984 |
| Trans-Gabon Railway (Gabon, Africa) | CC301-CC308 | 8 | 1988-1989 |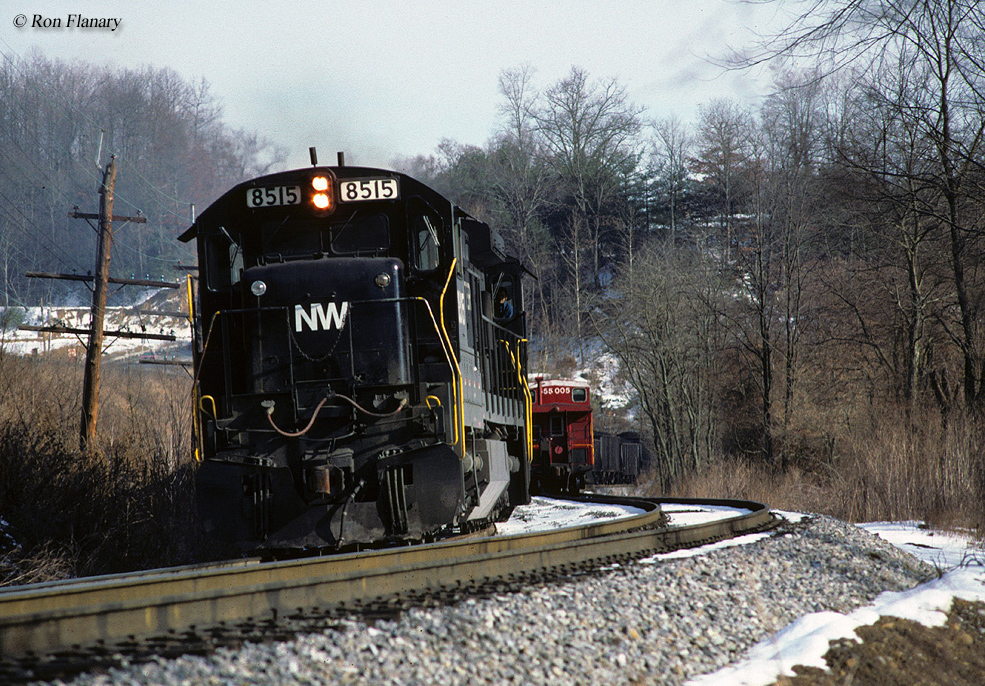 For more reading about General Electric diesel locomotives there are a few books written by noted historian Brian Solomon worth mentioning which highlight the history and background of the company.  First, is GE Locomotives, a title that provides a thorough history of its locomotive line from the earliest days of building electrics and experimental diesels to the latest models built through the early 2000s.  Second, is GE And EMD Locomotives: The Illustrated History, which generally highlights the history of both company's designs.  As with virtually all of Mr. Solomon's you can expect well-written titles with large, crisp, and sharp photographs featured throughout. 


Home

›

Diesel Locomotives

› C36-7