The GE C39-8 was essentially the six-axle equivalent of the four-axle, B39-8. Both featured nearly identical, updated carbody styling with a longer nose and crisper lines that featured less beveling than earlier models, like the Universal series. Perhaps the most noticeable exterior difference with the model (and all "Dash 8s") was the roughly 10-foot "bulge" directly behind the cab that gave the roof-line a very irregular shape. This new featured simply housed the dynamic brakes with the radiators located in the rear of the carbody. From a historical standpoint the design was also one of the last models General Electric offered in the standard cab setup as FRA mandates required that the wide-nose, "Safety Cab" be applied to all future locomotives by the early 1990s.
For NS this was an issue only insomuch as the railroad preferred the standard cab believing it offered crews better visibility (which could certainly not be argued). The railroad also ordered the C40-9 model with a standard cab but after the mandate went into affect was forced to purchase them with wide cabs. In any event, the GE C39-8 featured the builder's standard four-cycle model 16FDL prime mover, which could produce 3,900 horsepower with a continuous tractive effort of 92,750 pounds at 25% adhesion (its starting tractive effort was a solid 106,790 pounds) using the company's efficient and rugged model 752 traction motors. The locomotive was also one of the first to be equipped with the relatively new high-adhesion (or HT-C) truck, which helped to improve wheel-to-rail contact. It held the same meaning behind its designation as earlier models. For instance, the "C" referred to the unit having a C-C truck setup (three axles per truck) while the "39" referred to it having 3,900 horsepower. The "8" reference simply meant it was a model of GE's "Dash 8" series.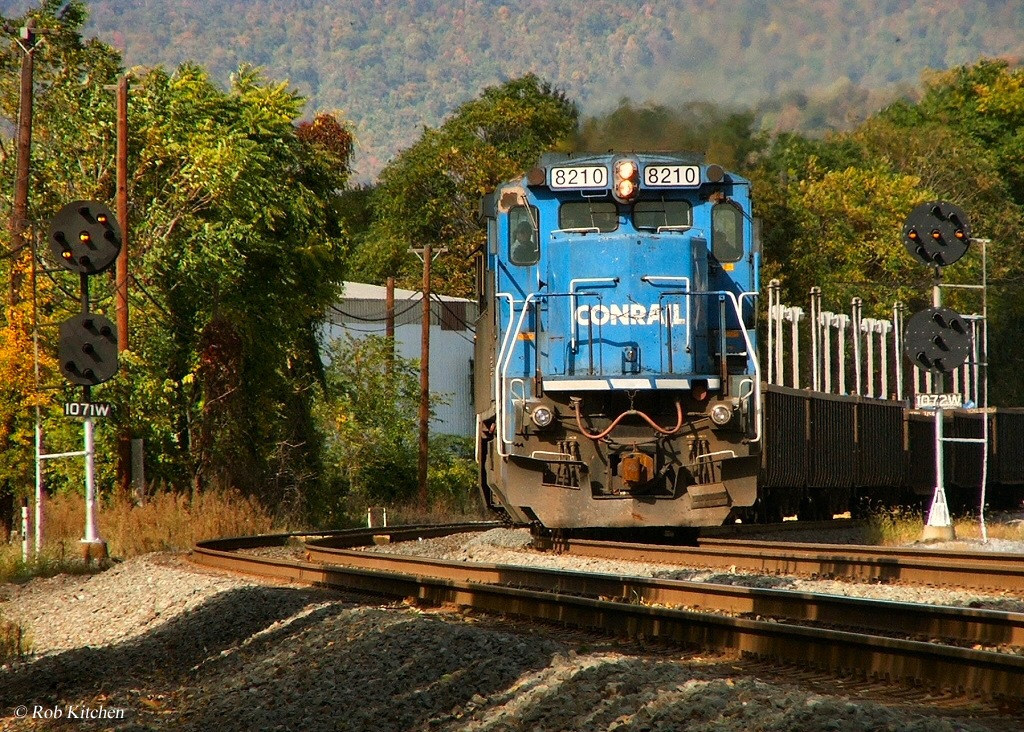 Production of the GE C39-8 began in the spring of 1984 with Norfolk Southern and Conrail being the only railroads purchasing the model. The first two orders included 114 for NS and 22 for Conrail, the only models the latter railroad would purchase. However, in March of 1987 NS returned for an additional order of 25 C39-8Es, with the "E" designation meaning "Enhanced", as the the design's carbody was modeled after the later C40-8. Despite the fact that the locomotive has since been retired from Norfolk Southern and CSX you can still find it in service on the Seminole Gulf Railway as well as foreign line Ferrocaril Central Andino in Peru (this railroad operates the most).  Additionally, National Salvage and Service Corporation of Georgia purchased a few examples of the model although what their plans are for theirs is unknown.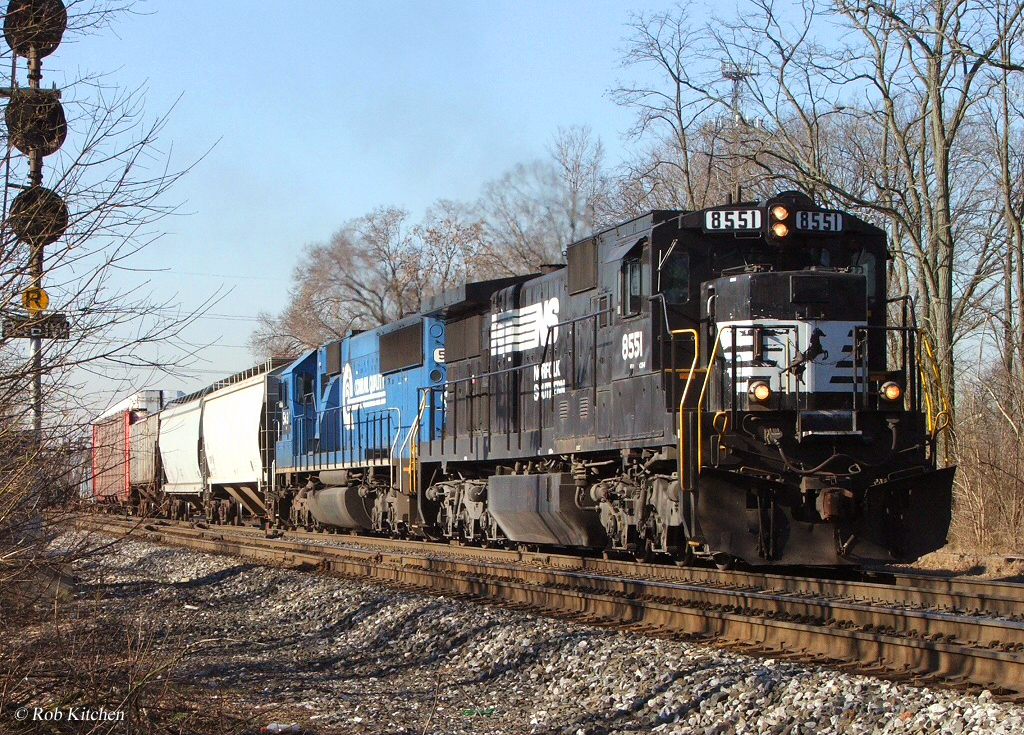 GE C39-8 Production Roster
| Owner | Road Number(s) | Quantity | Date Built |
| --- | --- | --- | --- |
| Conrail | 6000-6021 | 22 | 1986 |
| Norfolk Southern | 8550-8663 | 114 | 1984-1986 |
| Norfolk Southern | 8664-8668 (C39-8E) | 25 | 1987 |
For more reading about General Electric diesel locomotives there are a few books written by noted historian Brian Solomon worth mentioning which highlight the history and background of the company.  First, is GE Locomotives, a title that provides a thorough history of its locomotive line from the earliest days of building electrics and experimental diesels to the latest models built through the early 2000s.  Second, is GE And EMD Locomotives: The Illustrated History, which generally highlights the history of both company's designs.  As with virtually all of Mr. Solomon's you can expect well-written titles with large, crisp, and sharp photographs featured throughout.


Home

›

Diesel Locomotives

› C39-8