The GE U30B began production in December, 1966 as a powerful four-axle locomotive. It was the exact same length as the U28B, weighed just slightly more, and essentially looked identical to the U28B save for some minor carbody changes. It's tractive effort rating of 70,000 pounds starting and 64,000 pounds continuous was the same as all earlier four-axle designs General Electric had built up to that time (the U33B and U36B also offered similar ratings). Once again, the GE U30B utilized the company's standard 4-cycle FDL16 model prime mover which could produce 3,000 horsepower. Additionally, virtually all of the locomotive's internal components were also manufactured by GE (just as EMD had been doing for years), save for the air equipment outsourced to Westinghouse.
General Electric's Fleet Of "U-Boats"
The U18B, "Baby Boat" 

The First Production Model U-Boat, The U25B 

Following Up Its Predecessor, The U28B 

The Fourth U-Boat Entrant, The Lukewarm U33B 

The Most Powerful Four-Axle U-Boat, The U36B 

A Late-Era Six-Axle U-Boat, The U23C 

GE's First Six-Axle Design, The U25C 

The More Powerful But Unpopular U28C 

Building Success, The U30C 

Another Popular Six-Axle Model, The U33C 

GE's Final Standard Model U-Boat, The U36C 

The Experimental, 5,000 Horsepower Behemoth U50 

Another Experimental Model, Union Pacific's Enormous U50C 

While most U30Bs featured GE's standard short, stubby nose some roads which purchased it like the Norfolk & Western requested the model utilize the high, short hood for increased safety. This, however, was a custom order only as GE did not offer high hoods as a standard option. In any event, by the time production had ended on the GE U30B in March of 1975 nearly a dozen Class Is had purchased the model with the N&W owning the most, 110 of the 296 built. Interestingly, most of the companies that purchased the model were already loyal GE customers such as the Milwaukee, N&W, Seaboard, C&O, and Burlington.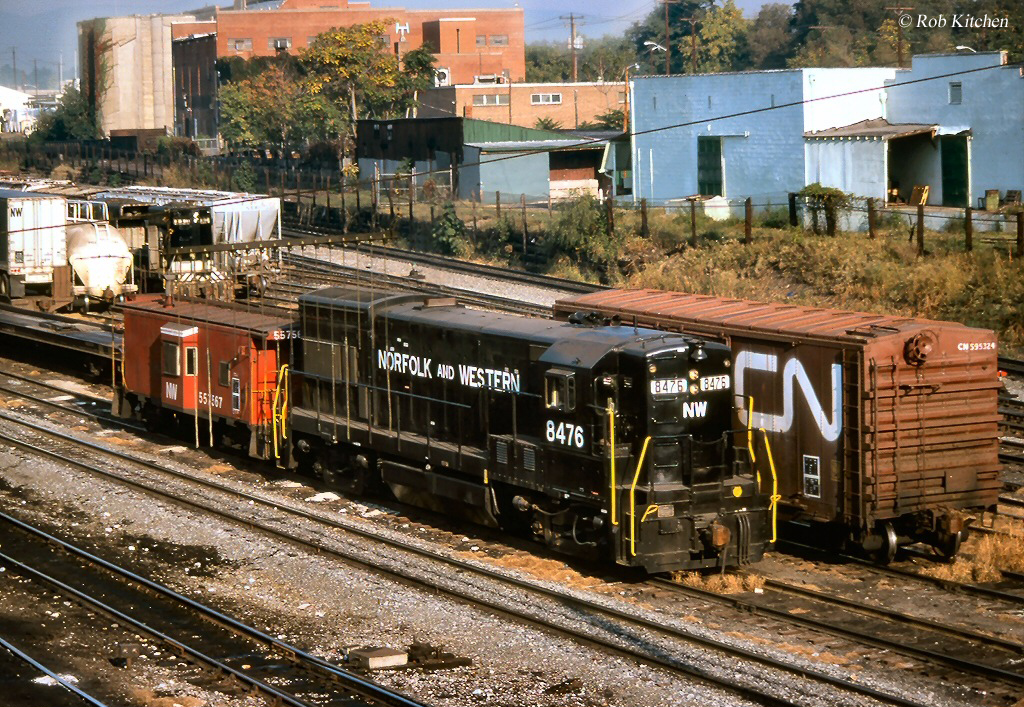 For General Electric the soft sales of the four-axle U30B, and particularly with the two latter models (the U33B and U36B), was a sign that B-B main line locomotives were losing demand within the industry. The company had missed the market on these by about a decade as when EMD released the GP7 in 1949 (and even when Alco released its original RS1 model in 1941) four axles were all the rave. EMD, for instance, sold thousands of its GP7 and GP9 designs. Understanding this General Electric instead began to focus more heavily on six-axle designs by the early 1970s and its late model C-Cs like the U30C, U33C, and U36C sold quite well for the company as more than 1,000 were produced. It was just a start but soon EMD would have serious competition by the early 1980s.
GE U30B Production Roster
| Owner | Road Number(s) | Quantity | Date Built |
| --- | --- | --- | --- |
| Atlantic Coast Line | 975-978 | 4 | 1967 |
| Burlington | 150-154 | 5 | 1968 |
| Chesapeake & Ohio | 8200-8234 | 35 | 1972-1974 |
| General Electric (Demo) | 301-304 | 4 | 1966 |
| Illinois Central | 5000-5005 | 6 | 1967 |
| Louisville & Nashville | 2505-2509 | 5 | 1967 |
| Milwaukee Road | 6005-6009 | 5 | 1968 |
| New York Central | 2830-2857, 2860-2889 | 58 | 1967 |
| Norfolk & Western | 1930-1964, 8465-8539 | 110 | 1967-1971 |
| St. Louis San Francisco Railway (Frisco) | 832-862 | 31 | 1968-1975 |
| Seaboard Air Line | 800-814 | 15 | 1967 |
| Western Pacific | 751-771 | 21 | 1967-1969 |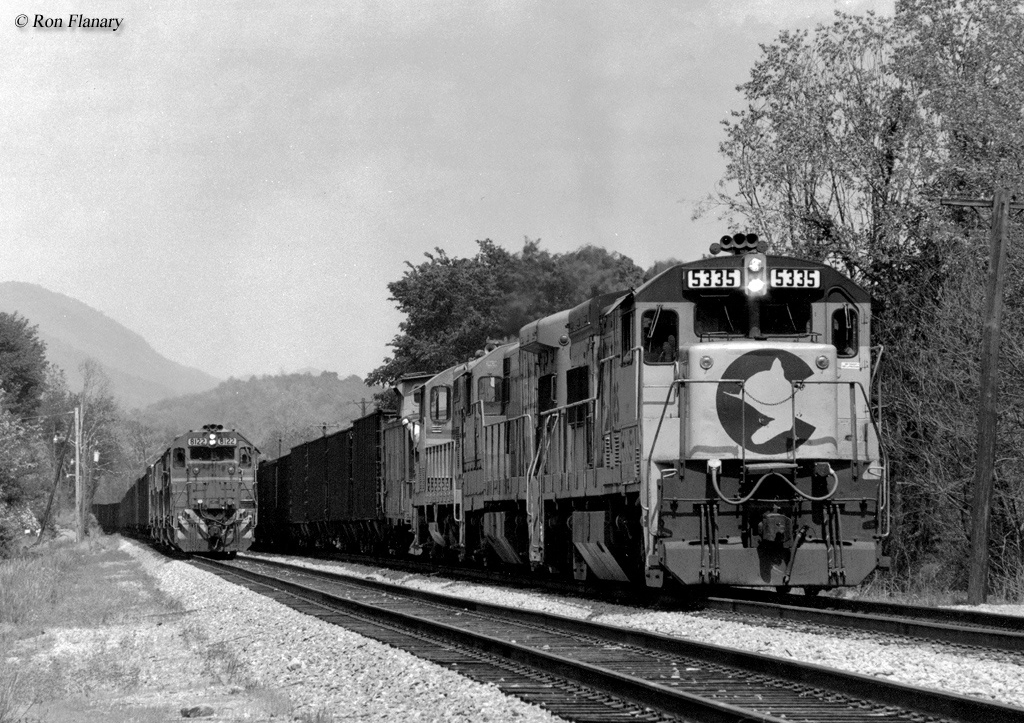 For more reading about GE's U-boat line the book U-Boats: General Electric's Diesel Locomotive by author Greg McDonnell provides a complete history of the company's first production diesel models.  Also, noted historian Brian Solomon has authored a number of books covering the history and background of GE's locomotives.  Two, which provide a general but thorough coverage include GE Locomotives and GE And EMD Locomotives: The Illustrated History.  As with virtually all of Mr. Solomon's you can expect a well-written title with large, crisp, and sharp photographs.  


Home

›

Diesel Locomotives

› U30B