With the discovery of rich copper deposits around Superior, beginning in 1914 the Magma Copper Company started to research various modes of transportation to move finished copper from its smelter (also located in Superior) to a connection with Southern Pacific at Magma Junction along one of the Class I's secondary routes that was just north of its "Sunset Route" main line which connected California and east Texas/Louisiana. Several ideas were considered such as carts hauled on a tram to early gasoline-powered trucks. However, an engineer named Edward Dentzer convinced the company to construct a narrow-gauge railroad. While expensive to build it would offer very low operational costs and move serious tonnage, far more than anything else available at that time. Dentzer's proposal succeeded and the Magma Copper Company authorized the building of the line later that year in 1914 with survey crews setting out by August 20th.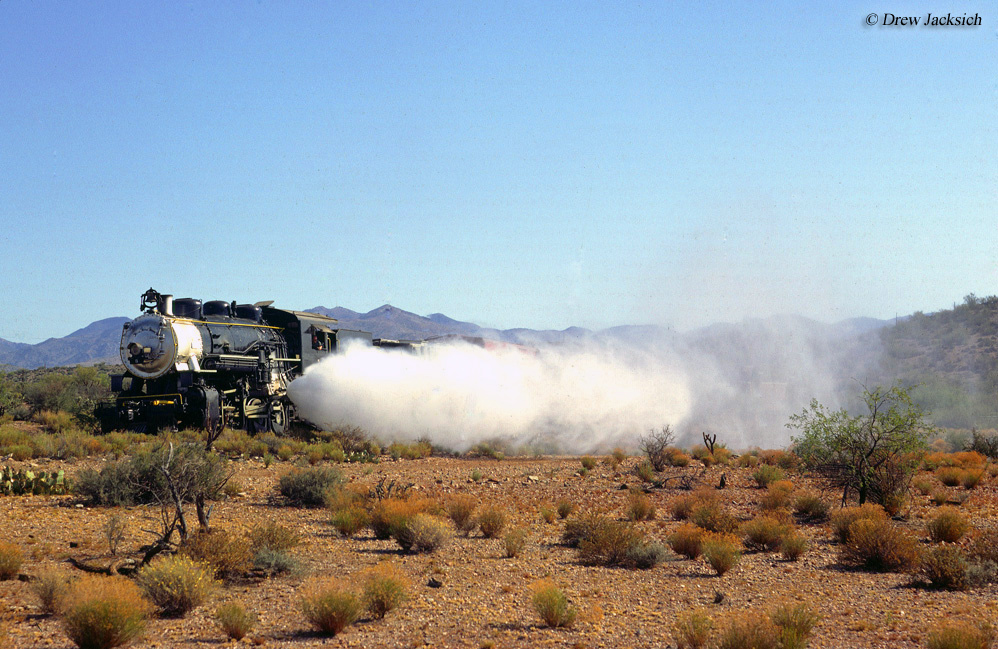 A month later the Magma-Arizona Railroad Company was chartered on October 10th. Unfortunately, construction costs more than doubled per mile from $4,600 to nearly $8,000 although the project pressed on. A year later, on April 29, 1915 the entire 30.19 miles from Magma Junction to Superior was completed. By May 1, the railroad was fully operational hauling loads to the SP interchange. After just seven years of using narrow-gauge operations the company decided to switch to standard gauge. Interestingly, the idea to build the line to narrow-gauge in the first place was as a cost savings measure. However, had the planners simply built to standard gauge the price tag was only an additional $9,000, significantly less than rebuilding the entire route.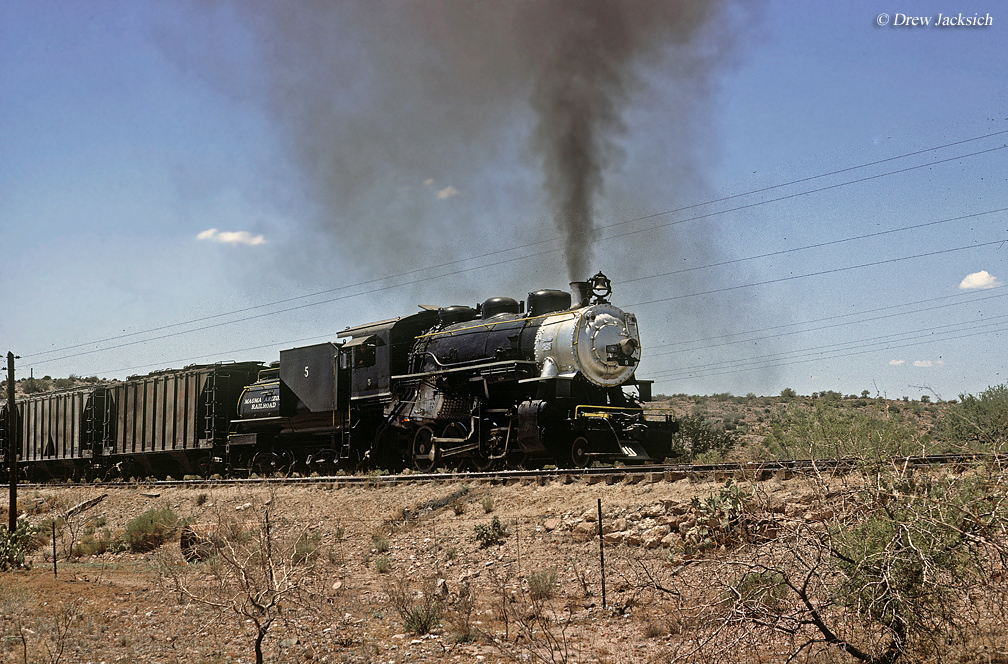 On April 20, 1922 the project began and was completed a few months later. The railroad, however, did not remove the original narrow-gauge line and instead simply built its replacement next to it. The three-foot route remained in use for another year until being closed on April 1, 1923. For more than 30 years the Magma Arizona Railroad continued the conveyor belt-like process of shipping finished copper to the SP (along with various other small freight commodities which usually consisted of local passengers and mail from the few small communities located along the line that included Thompson, Queen, and Superior) and returning with raw ore which the Class I would deliver at the interchange. In general, daily train operations were not particularly difficult due to the railroad's low-grade main line that essentially ran across the desert floor.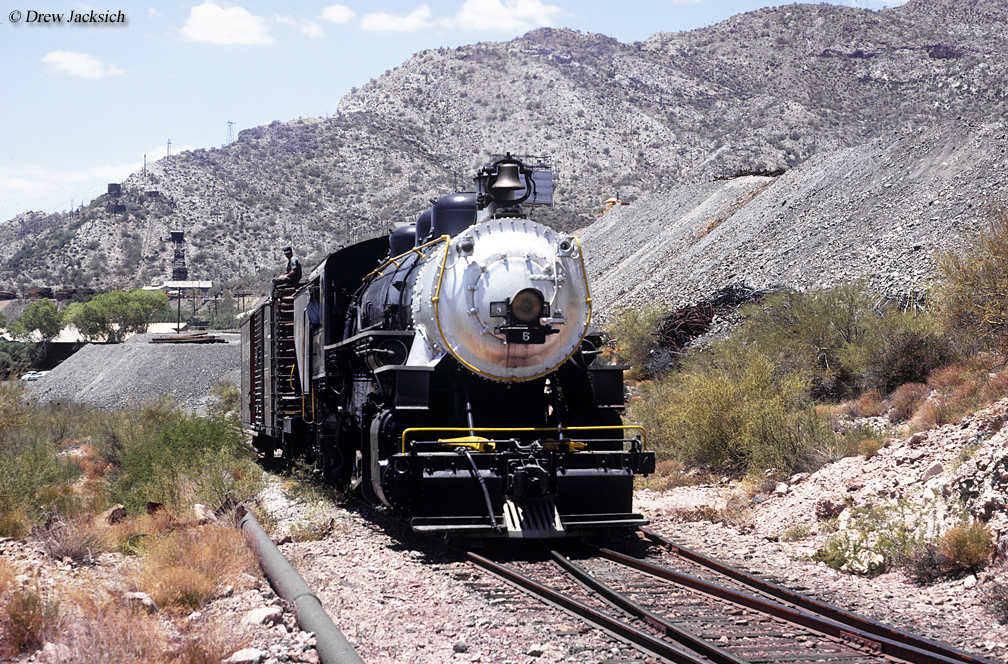 Because of this, the steam locomotive fleet consisted mostly of medium-sized power, which included three total units: #5 was a 2-8-0 Consolidation built by the American Locomotive Company in October of 1922, the only new steamer the railroad ever owned; #6 was a 2-6-0 Mogul purchased second-hand from shortline El Paso & Southwestern Railroad and originally built in 1907 by the Burnham, Williams & Company; finally there was #7, a 2-8-2 Mikado that was acquired secondhand from the Tremont & Gulf Railroad in 1954, the largest on the roster that was built by the Baldwin Locomotive Works in 1917. Today, all three locomotives amazingly survive. The railroad kept them in storage through the 1960s in the event of a power shortage. However, #6 was the first to go, retired on January 7, 1961. Today, the 2-6-0 is on display at the McCormick-Stillman Railroad Park in Scottsdale.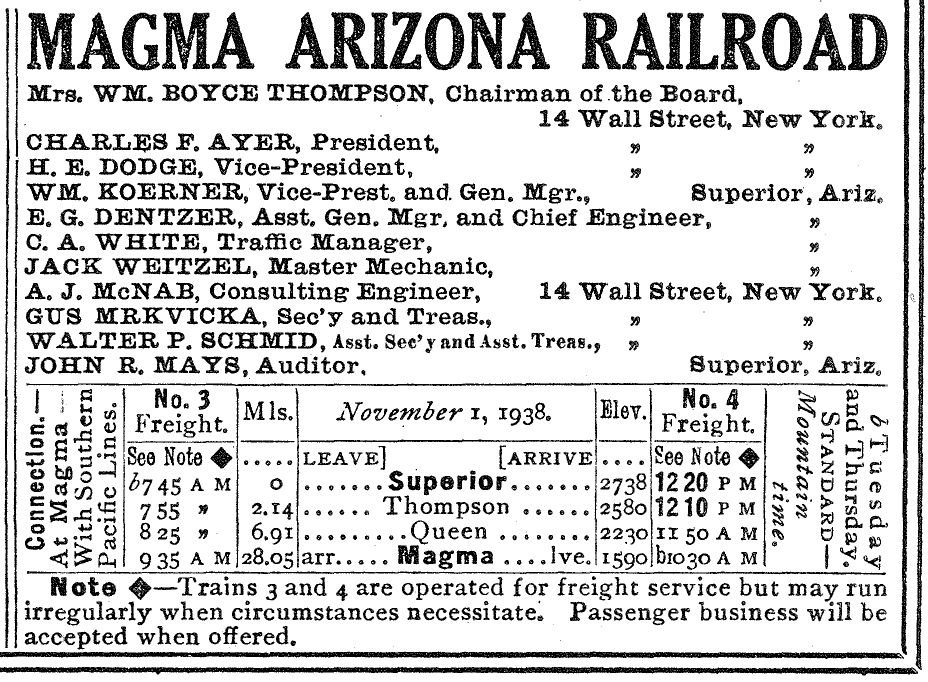 A few years later 2-8-0 #5 was acquired by the Oregon, Pacific & Eastern for tourist service. She remained in service until the OP&E's shutdown in 1981 and was on display at a nearby depot until 1995 when the locomotive was acquired by Galveston Railroad Museum in Galveston, Texas. There, she has been on display ever since as #555. Finally, 2-8-2 #7 became most famous for her 1962 role in MGM's movie, How The West Was Won. The Mikado occasionally saw service through the 1960s, with the last call to duty occurring in 1971. Three years later she was purchased by the Texas State Railroad in 1974 and has remained there ever since. While steam was still in use the Magma Arizona Railroad first began using diesels on August 22, 1958 and came to own six in all; three Baldwins (S8 #8, S12 #9, and DRS-6-6-1500 #10) and three Alco RS3s (#1-3).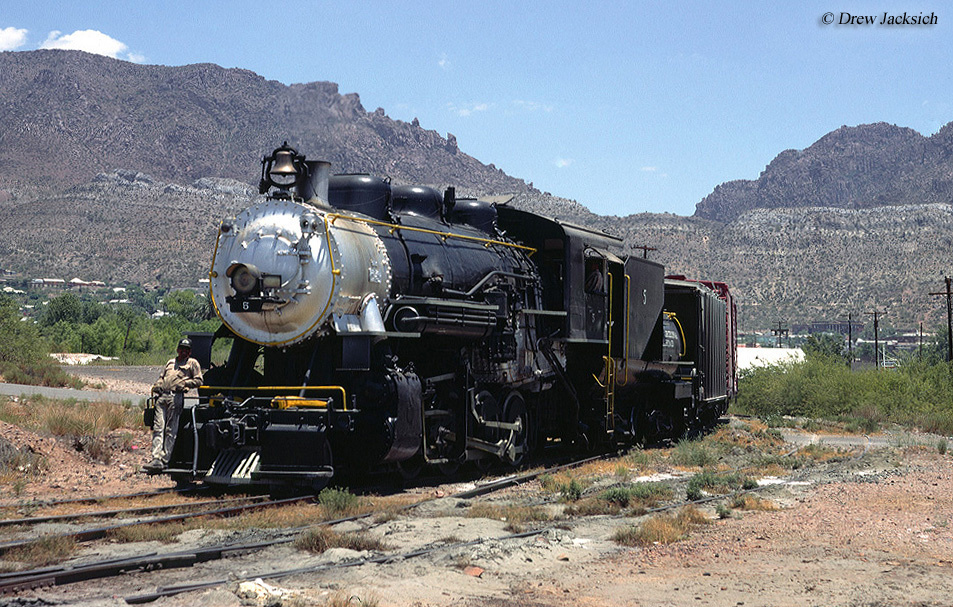 In 1968 the Magma Copper Company closed its smelter at Superior with raw ore sent south to another plant at San Manuel. The railroad remained in use for another thirty years until its parent was purchased by Broken Hill Proprietary Company of Australia in 1996. They saw no need for continued rail use and closed the MAA in 1997. Today, the Arizona operation is owned by Resolution Copper of London and talks have been ongoing of resuming rail operations due to a massive amount of new copper ore discovered just east of Superior. If this was to be mined it is quite like that the Magma Arizona Railroad would be revived to ship this ore to the Union Pacific and nearby smelters for refinement. 

Related Reading You May Enjoy


Home

›

Short Lines

› Magma Arizona Railroad