Maryland Logging Railroads

Last revised: April 17, 2023
By: Adam Burns

Maryland logging railroads are not well known or remembered due to the fact that the state often is not thought of for its timber.

However, its western regions in the mountains of the Alleghenies did hold large tracts of timber. Almost all of Maryland's logging lines were located in Garrett County although others could be found in Allegany, Carroll, and Wicomico counties.
Additionally, most were built to three-foot narrow-gauge width although there was a handful of standard-gauge lines (as well as odd gauges such as 50 and 42-inch).
Unlike nearby states like Pennsylvania and West Virginia, which had numerous logging railroads some of which remained in use until the mid-20th century, Maryland's systems were short-lived and mostly gone by the 1920s after just two decades or so of use.
Interestingly, while the Class I Western Maryland Railway owned the classic Shay geared steam locomotive it did not use its fleet for hauling either logs or lumber.
While operating in the state the Shays were employed in the coal service on the WM's steep branches in the western region.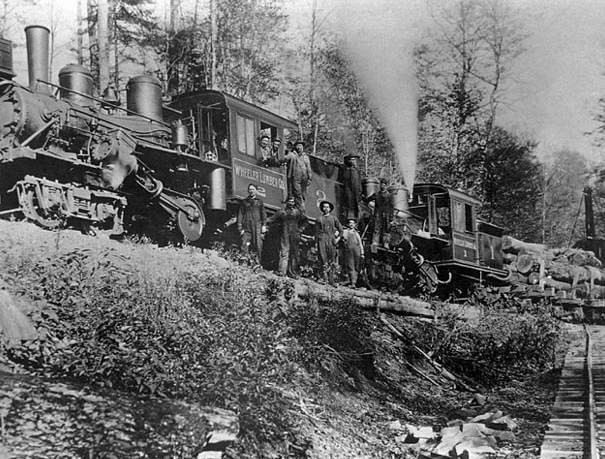 A. Knabb & Company
This company did not originally begin manufacturing lumber although it required timber for its Warren, Pennsylvania-based business making oil barrel staves.
In 1890 it constructed a three-foot narrow-gauge railroad in Garrett County, Maryland to tap local timber for its business. During peak operations the railroad owned 16 miles of track and three geared steam locomotives. It remained in use until only 1902.
Ballot & Billmeyer Lumber Company
The Ballot & Billmeyer Lumber Company was also based in Garrett County and had its start in 1900 serving the areas of Jennings and Little Orleans.
The company and its railroad (that operated only one locomotive) remained in business until 1927 although it only owned just over three miles of track, taking finished lumber to Little Orleans where it was picked up by the Western Maryland Railway. 
Meadow Mountain Lumber Company

The Meadow Mountain Lumber Company operated the Bear Creek Railroad, a three-foot narrow-gauge line that tapped timber reserves in Garrett County and served the mill at Friendsville.
It operated 26 miles of track overall (including all spurs) and owned four locomotives, most of which were Climaxes. The Bear Creek was a shortlived logging line and remained in use only between 1899 and 1905.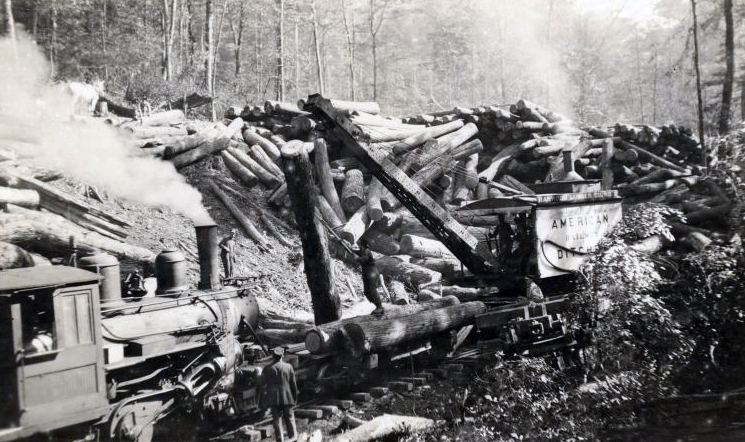 Preston Lumber & Coal Company

The Preston Lumber & Coal Company operated the Preston Railroad in Garrett County. It was a standard-gauge line that began operations in 1891 and served the company mill at Crellin, where an interchange was also located with the Baltimore & Ohio Railroad.
In 1906 it became part of the Kendall Lumber Company, which continued to operate it as the Preston Railroad. At its peak the Preston operated into West Virginia and operated locomotives as large as 4-6-0s, 2-6-0s, and 2-8-0s.
Today, 2-8-0s #18 and #19 are preserved at the West Virginia Railroad Museum. The railroad itself was finally abandoned in 1960.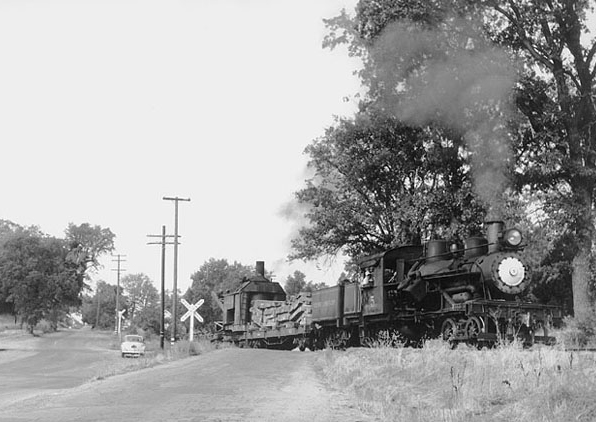 Jennings Brothers Railroad
Owned by the Jennings Brothers Lumber Company this logging railroad operated in Garrett County and began operations in 1899. During the height of operations the standard-gauge railroad operated 30 miles of track and owned four locomotives; a Class B Climax, three-truck Shay, and two 4-6-0s. Operations lasted until 1918.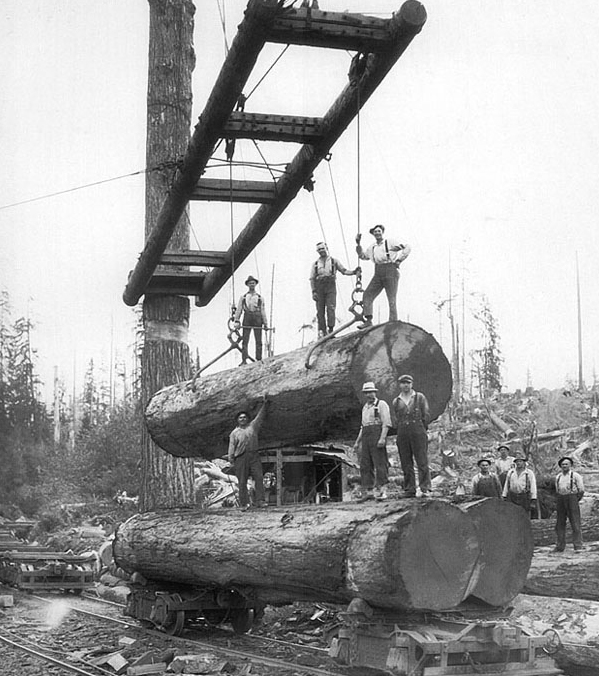 Green Ridge Railroad

The Green Ridge Railroad was owned by Mertens's family and operated in Alleghany County near the communities of Okonoko, Town Hill, and Fifteen Mile Creek.
It was a three-foot narrow-gauge line that served the company mill at Oldtown and used very small switcher locomotives. Overall it operated 20 miles of track although operations lasted only between 1882 and 1897.
---
Savage River Railroad
This logging line was owned by the Dubois & Bond Brothers. It began operations in 1900 as a standard-gauged railroad and eventually owned around 15 miles of track serving the company mill at Bond, Maryland.
It interchanged with the Baltimore & Ohio at Crabtree and its entire motive power fleet was ubiquitous geared steam locomotives; a two-truck Heisler and three-truck Shay.
It remained in operation until only 1910 when the railroad was shutdown.  For more information about the state's logging history please click here.