OmniTRAX, Inc. Jobs And Salary
Last revised: May 31, 2023

Sometimes OmniTRAX, Inc. is forgotten among the many short line conglomerates operating around the country.  
However, the company has a history now dating back more than three decades and it currently operates thousands of miles of trackage across the U.S. and Canada via more than a dozen properties.  
Aside from rail operations OmniTRAX also provides real estate/business development, transload services, door-to-door shipping, terminal services, and rail car repair/storage.  
The company may not be able to offer salaries as high as major Class I carriers like CSX Transportation, Canadian National, Canadian Pacific, Kansas City Southern, Union Pacific, BNSF Railway, or Norfolk Southern.  
However, it is nevertheless quite respectable with conductors and engineers capable of earning $50,000-$75,000+ annually (in addition to better hours). 
If you are looking for a job with OmniTRAX please visit their website for further information.  You can also search for potential job openings by doing a quick web search using the Google Search Box below you can find both on the web.  
OmniTRAX got its start in the 1980s like so many other short line holding companies of the era (RailAmerica, Pioneer RailCorp, Watco, etc.) thanks to the 1980 deregulation of the railroad industry, which allowed long-established companies (predominantly Class I's), among other things, more freedoms in abandoning or selling lines they no longer wanted.
As a result numerous short lines sprang up all across the country during the 1980s.  OmniTRAX was formed in 1986 when it acquired the historic Great Western Railway of Colorado.  
This system, not to be confused with another in Great Britain by the same name, was incorporated on October 16, 1901 by the Great Western Sugar Company to serve its sugar plants in Loveland and Greeley.  
Career Information With Other Short Line Families
Rio Grande Pacific Corporation
For many years the railroad moved sugar beets, molasses, processed sugar, and related products.  It also handled passenger business until 1927.
During the late steam era it became a favorite of railfans as it continued to operate the locomotive into the 1960s.  It remained under private ownership for eight decades until it was acquired by the newly formed OmniTRAX, Inc. in 1986.  
Today, the Great Western operates about 80 miles from Greeley to Fort Collins, as well as connecting Loveland, Longmont, and Milliken.  
Its traffic base is no longer sugar-related but it moves a diversified range of freight including agricultural products, paper, plastics, sand, forest products, brewing grains, beer, and miscellaneous by-products.  
Of note, its original 2-10-0 Decapod #90 currently operates on the Strasburg Railroad in Pennsylvania.

A year later it leased the Great Western of Oregon (no longer part of its network, sold in 1993) and then went on to acquire six more properties in 1991 which included:
Chicago, West Pullman & Southern; Chicago Rail Link (merged with CWP&S that year and today provides a 72-mile network in the Chicago area providing terminal/switching services to numerous customers);


Manufacturers' Junction Railway (providing switching services via 6 miles in Cicero, Illinois)


Newburgh & South Shore Railroad (a historic switching line providing services in the Cleveland area)


Kansas Southwestern Railway (merged with the Central Kansas Railway in 2000 and today is part of Watco's Kansas & Oklahoma Railroad).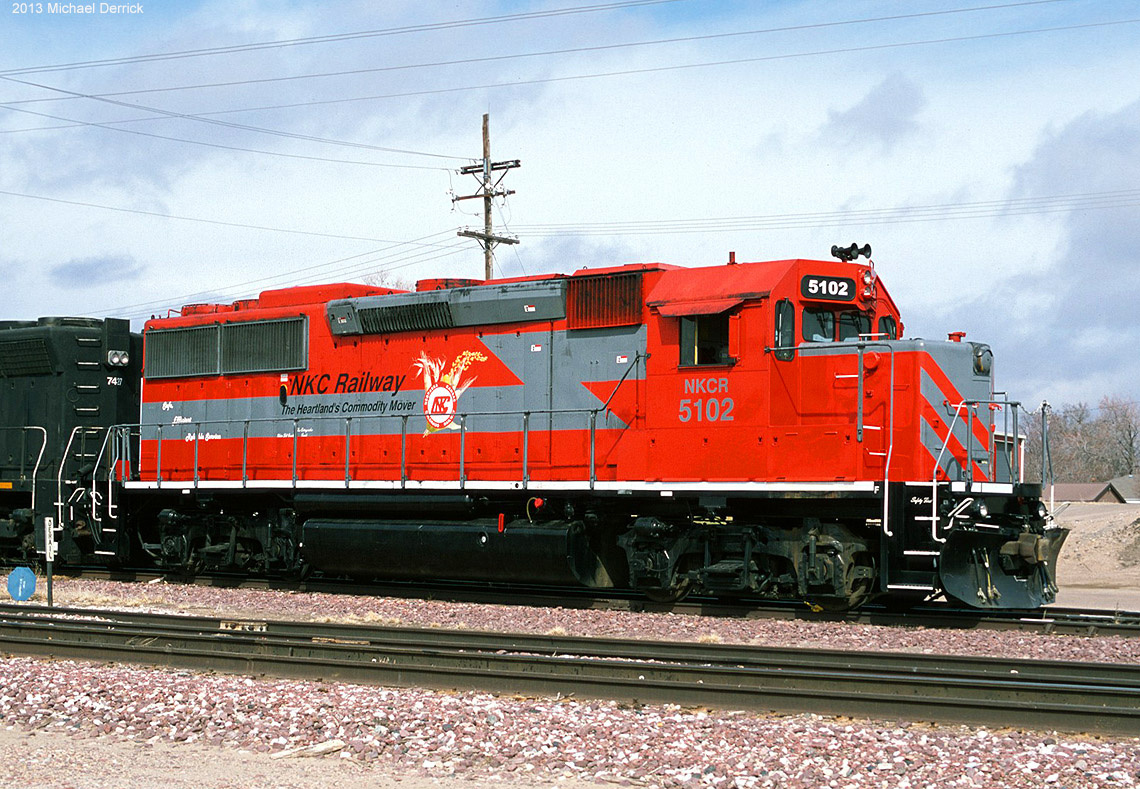 In 1997 OmniTRAX went international by taking over two systems in Canada including the Carlton Trail Railway in Saskatchewan and the very large Hudson Bay Railway in Manitoba.
The latter utilizes more than 600 miles of ex-Canadian Pacific trackage with a traffic base that includes perishables, automobiles, construction material, heavy equipment, scrap metal, paper, concentrates, containers, fertilizer, and grain products.  
Following a few years of leasing the Alabama & Tennessee River Railway and Fulton County Railway from CSX the Class I sold the properties to OmniTRAX in 2004.  

---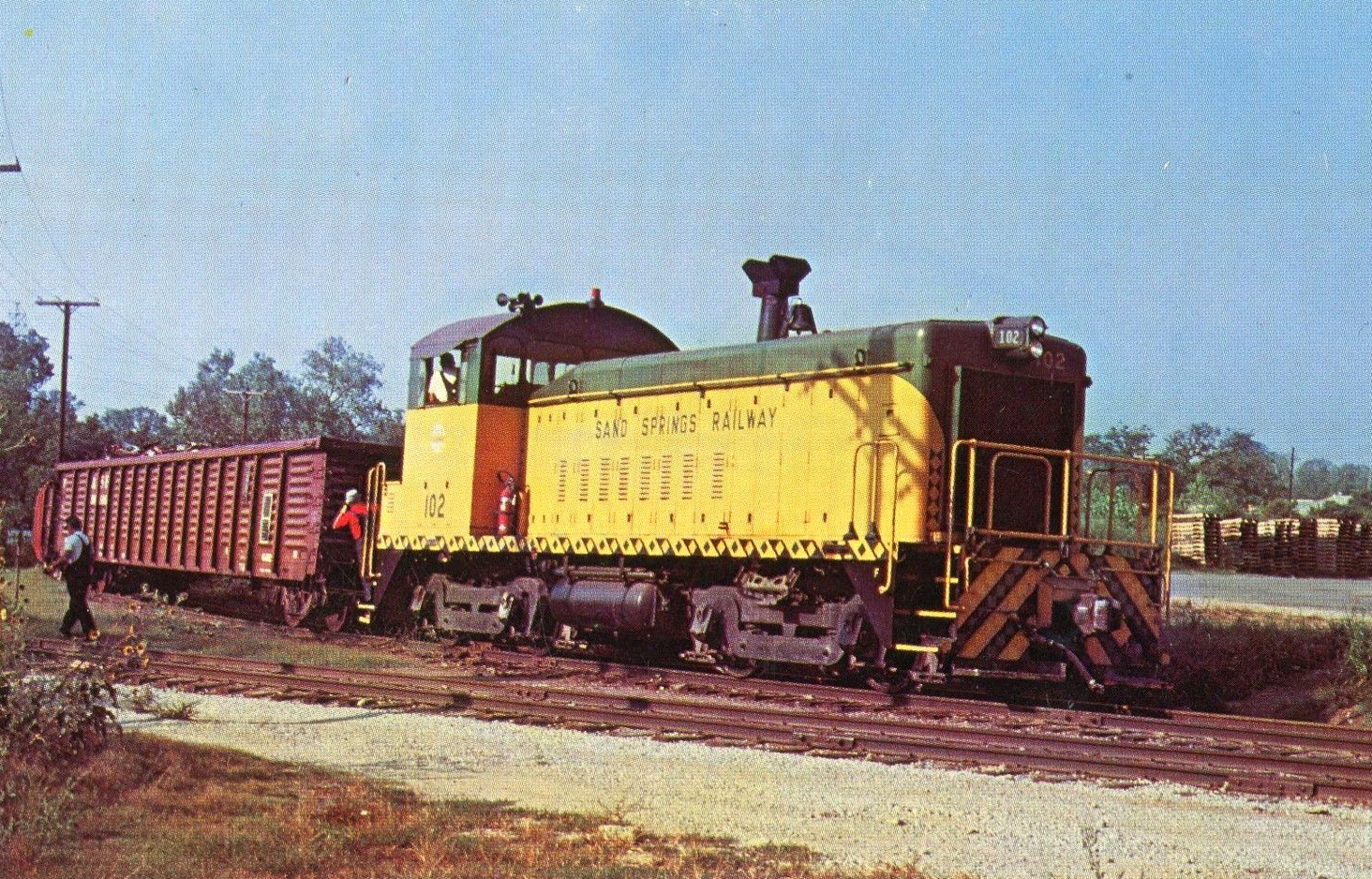 A year later the company acquired the assets of North American RailNet which gave them access to the large, 500+ mile Nebraska, Kansas & Colorado Railway as well as the Georgia & Florida Railway and Illinois Railway.
In recent years, OmniTRAX has continued expanding its network by taking over the historic Stockton Terminal & Eastern of California in 2011, Sand Springs Railway of Oklahoma in 2014 (a former interurban), and the Brownsville & Rio Grande International Railway in 2014 which serves the port of Brownsville.  
In all, the company now operates 19 different short lines in twelve different states and two Canadian provinces.  As a result, if you are interested in working for the company there are a wide range of opportunities and locations available..