Sand Patch Grade

Last revised: May 9, 2023
By: Adam Burns

aThe Baltimore & Ohio's Sand Patch grade is less renowned for being an engineering wonder than it is for putting on an exhilarating show between machine and nature, especially during the steam age when large locomotives such as 2-10-2 "Big Sixes" and 2-8-8-4 EM-1's battled the mountain. 

Thankfully, noteworthy photographers like William (Bill) Price and Bob Collins captured these timeless scenes on film, many of which were taken in color.  It is truly difficult to imagine what it must have sounded like hearing the thunder of an EM-1 or multiple 2-10-2's grinding upgrade on a daily basis in southern Pennsylvania.  F
or more than a century trains have fought the grade, where the B&O's main line to Pittsburgh crosses the summit of the Allegheny Mountain range at Sand Patch, Pennsylvania (hence its name).
Today, the line remain's CSX Transportation's primary artery between Baltimore and Chicago. 
While it continues to attract many visitors annually, modern operations are rather bland; SA Tower was removed long ago and you will no longer see big steamers in action.  Nevertheless, for those wishing to see what mountain railroading is all about, a visit to Sand Patch is quite an experience.

A Baltimore & Ohio 2-10-2 "Big Six" grinds its way up Sand Patch Grade during the 1950s. American-Rails.com collection.
History
The Baltimore and Ohio Railroad, commonly known as the B&O, holds the distinction of being this country's very first common-carrier railroad (meaning a railroad chartered specifically for public use) being officially incorporated and organized on April 24th, 1827.
By being this country's first common carrier the railroad was instrumental in helping to build and grow not only our economy but also the country itself when the "west" meant the Ohio River.
While never a wealthy railroad throughout its existence (when compared to the likes of its much larger and powerful northern competitors, the Pennsylvania [PRR] and New York Central [NYC] Railroads) its legacy will forever be remembered as a survivor and that it put customer service above all else.
When the company's name and existence finally came to an end on April 30th, 1987 it had just celebrated its 160th birthday and witnessed the industry grow from nothing more than few scattered systems to a rail network consisting of tens of thousands of miles linking the country from coast to coast (it also outlived its wealthier northern competitors by over a decade).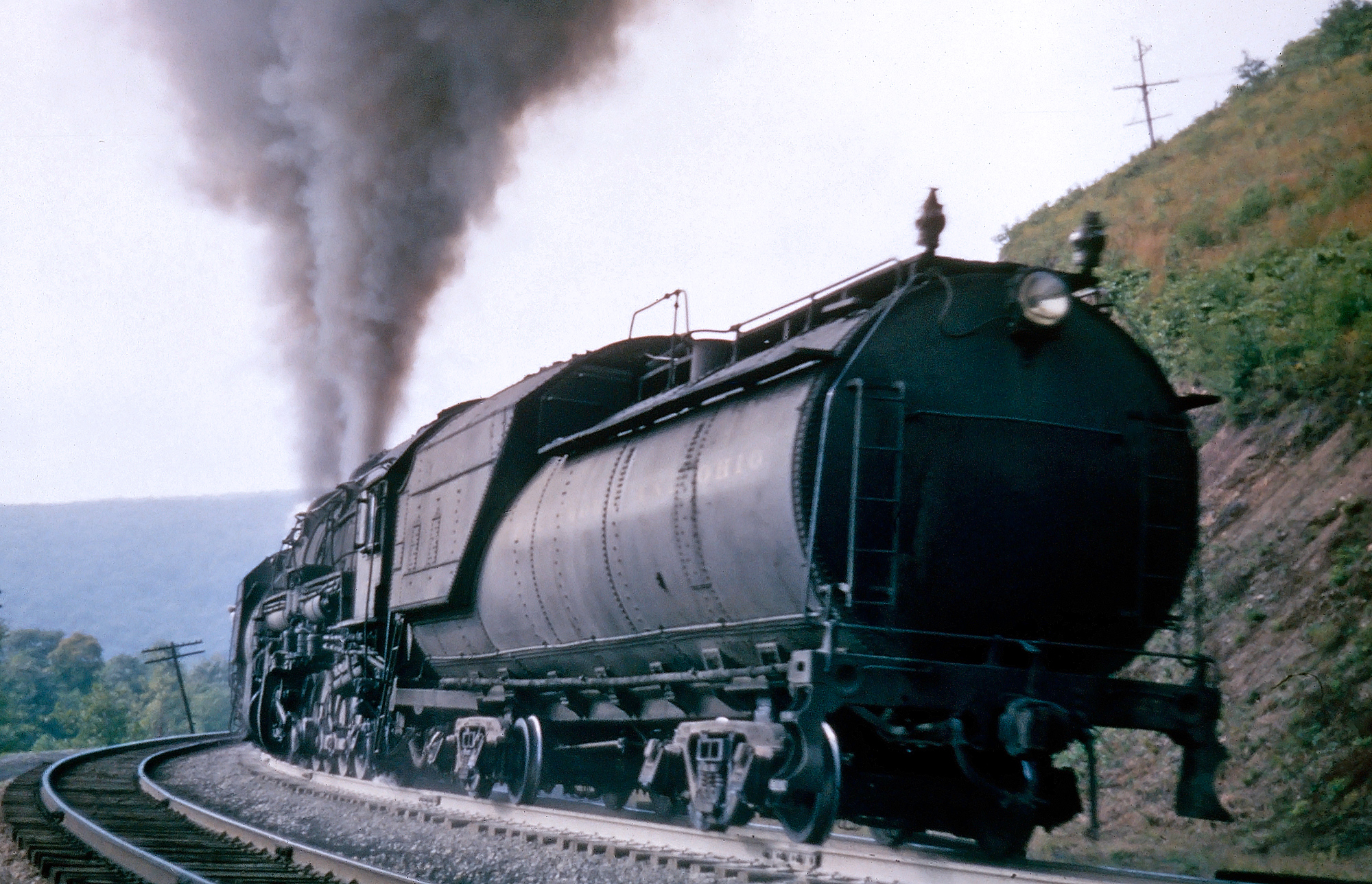 A pair of Baltimore & Ohio 2-10-2 "Big Sixes" assist a westbound freight over Sand Patch, circa 1955. American-Rails.com collection.
The B&O was forever plagued with trying to find through, main line routes over the steepest regions of the Alleghenies after the state of Pennsylvania forbid the railroad from building through its borders during the mid-19th century (they feared the B&O would too steeply compete with their Pennsylvania Railroad). 
By 1852 the B&O, upon building to Cumberland, Maryland and through north-central Virginia reached the Ohio River city of Wheeling. Five years later in 1857 the railroad had secured a more southerly route connecting to Parkersburg, thus bolstering its western connections.
Realizing it still needed a direct connection to the growing city of Pittsburgh, which had originally been denied by Pennsylvania in 1847, the B&O began looking for another route.
To do so it underwrote the Pittsburgh & Connellsville Railroad, which began building east from Pittsburgh in 1847 and had connected its namesake cities by 1857. The B&O nearly lost its controlling interest in the P&C when the PRR was allowed to takeover the line in 1864.
However, the B&O took the issue to court and won back the railroad in 1868. By May, 1871 the line was open between Cumberland and Pittsburgh.  The original Sand Patch Tunnel began construction in the early 1850s and opened in 1854.
However, the B&O elected to construct a new bore in the late 1860s to lower grades and increase capacity. The new structure, still in use today, was completed in 1871.
Construction
Sand Patch is quite long for an eastern railroad, listed by the B&O at 4,474.7 feet (although the railroad then proceeds to list the length in its timetable at 0.9 miles).  In 1911 the tunnel was widened by the railroad to accommodate two tracks as traffic levels required additional capacity, which was completed in 1912.
Map
Today, the tunnel remains double-tracked since it is CSX's only main line between Chicago and Baltimore. According to the B&O's 1948 records the tunnel is 31-feet wide and 24-feet, 10-inches tall and is entirely concrete lined with arched portals (which also are also bricked).

---
Profile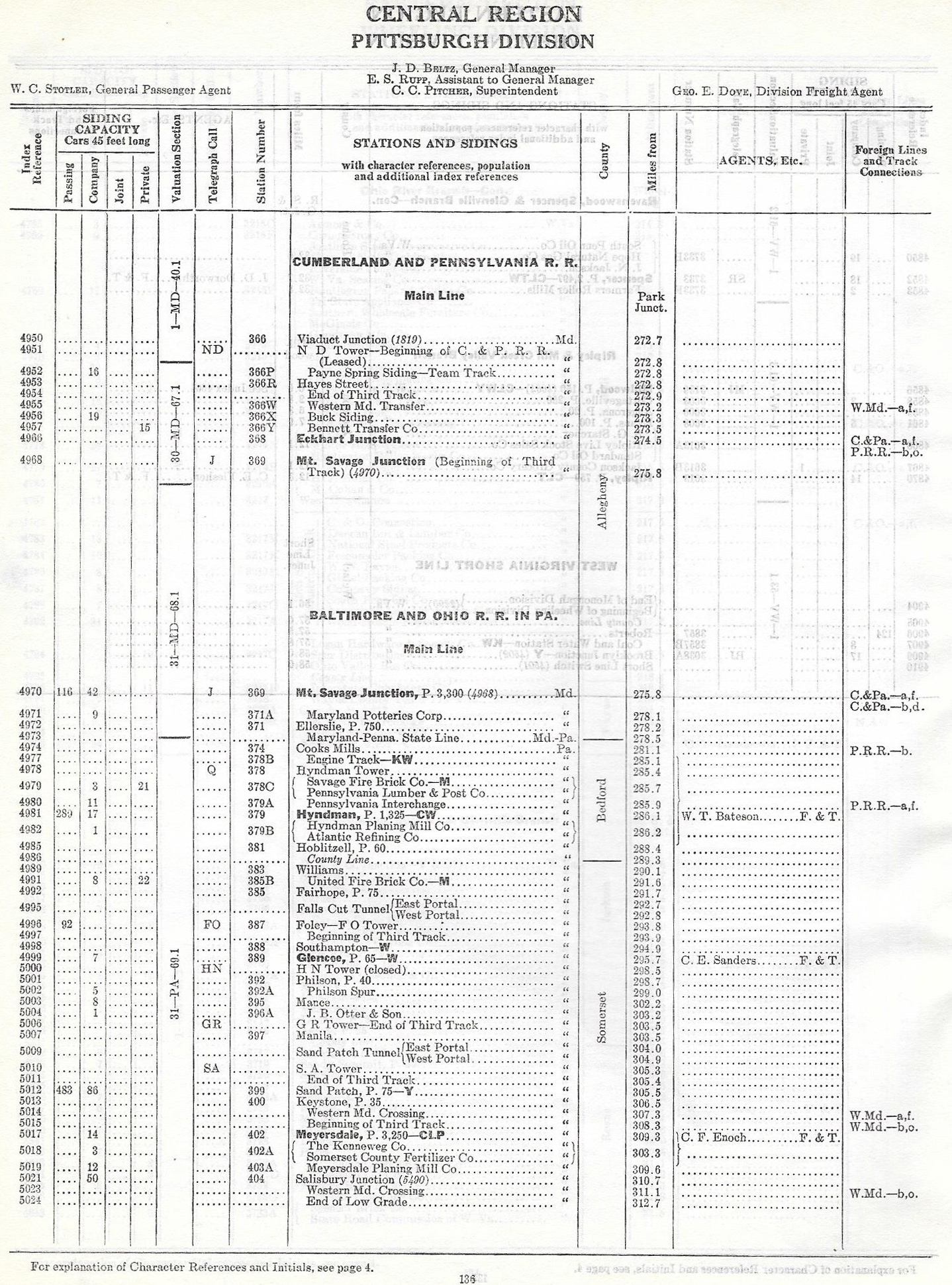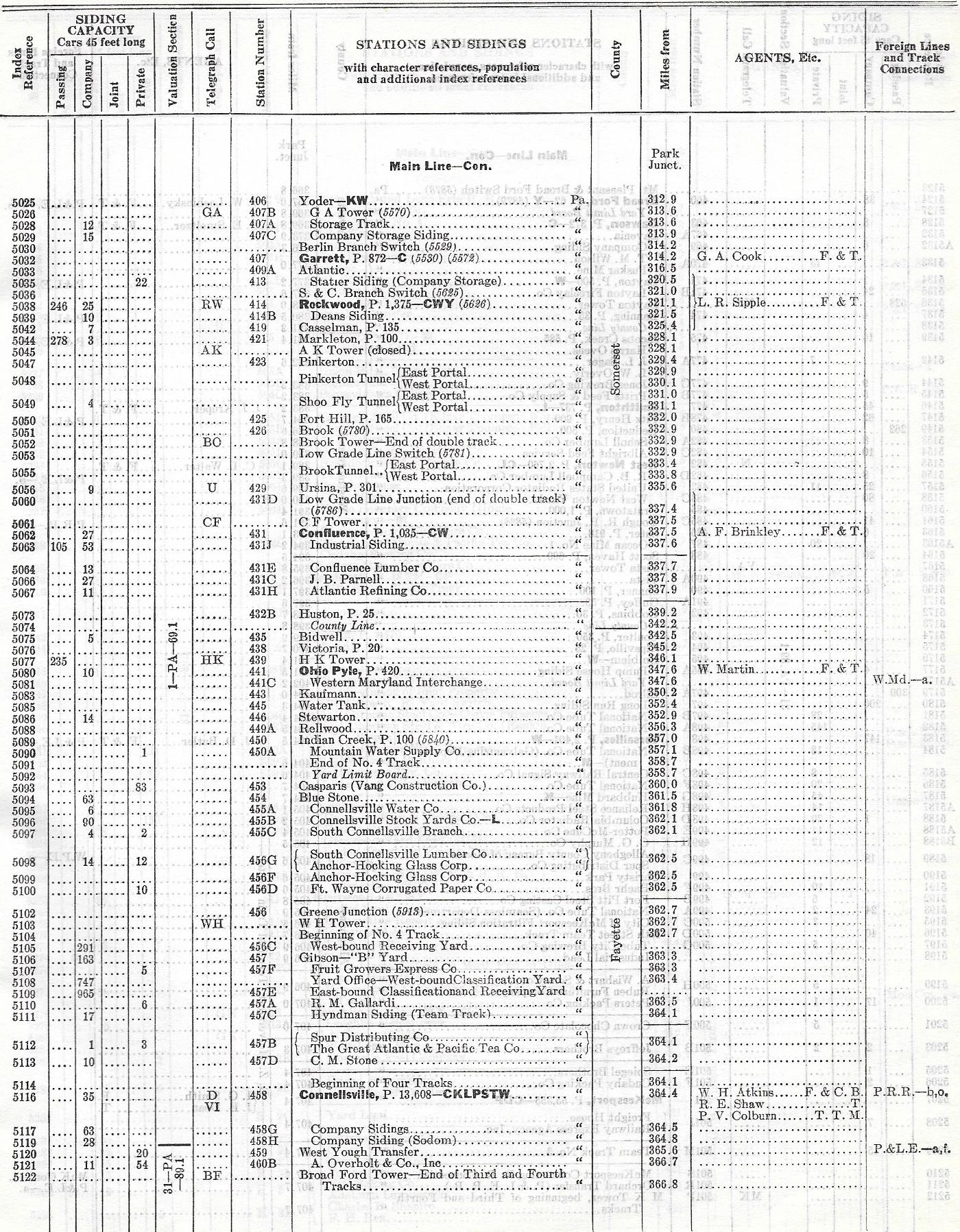 While the grade and tunnel are still a sight to see today with CSX freights conquering the Alleghenies, it was truly something to see during the steam era on the Baltimore & Ohio. Large steam locomotives like the 2-8-8-4 Class EM-1 and others literally shook the earth in their efforts to move freight over Sand Patch.
During the B&O era the route was officially listed as the railroad's Pittsburgh Division between Cumberland and Pittsburgh. However, under CSX ownership it is now known as the Keystone Subdivision. If you plan to watch trains conquer the grade the area is quite accessible and easy to reach, even if it is in a rather remote part of Maryland.