---
Careers At Patriot Rail Company
Header Photo: Drew Jacksich

Patriot Rail Corporation is a relatively recent short line conglomerate formed in the mid-2000s  and now operates a network approaching 700 miles across numerous states.  The company was the vision of Gary Marino who, in only a few short years, managed to expand an operation from literally nothing to several railroads.  In 2012 it was sold to SteelRiver Infrastructure Partners, an investment and asset management firm, which continues to own the company today.  Aside from rail transportation Patriot Rail is also diversified in other fields.  To learn more about potential job openings and career information please visit their website.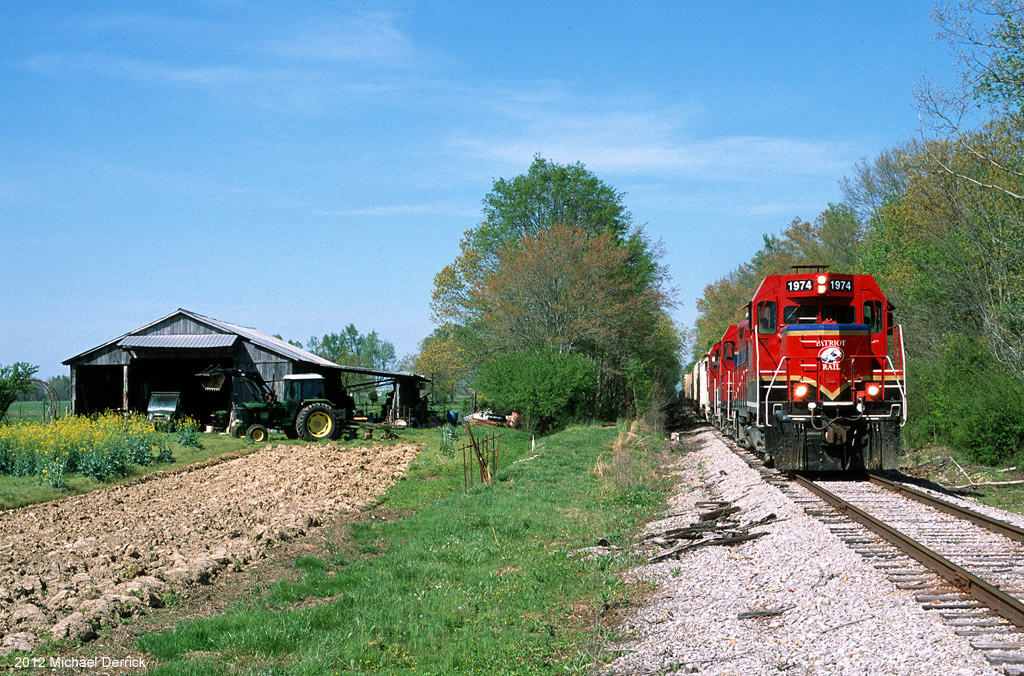 Patriot Rail Corporation got its start in 2006 when Gary O. Marino started the new company in hopes of jumpstarting another successful short line conglomerate.  Marino was no stranger to the industry as the co-founder, President, Chairman, and CEO of the largest operation in the country at the time, RailAmerica, Inc.  RA began in 1986 following the industry's deregulation in 1980 which had allowed large Class I's to more freely spin-off secondary, redundant, or unprofitable lines.  As a result, new short lines sprang up in great numbers and some were formed as holding companies, such as RA, creating portfolios under a common banner.  Over the next two-and-a-half decades it grew to 45 railroads totaling 7,500 miles of track in 28 states and Canada.  Some of this growth came through acquisition of smaller conglomerates such as RailTex and ParkSierra while others were direct takeovers of individual properties.  Finally, in 2012 RA was sold to Genesee & Wyoming, another short line holding company, for a whopping $1.39 billion.
Career Information With Other Short Line Families
Patriot Rail's first acquisition was the Tennessee Southern in 2006, a 118-mile system formed in 1988 which had acquired former Norfolk Southern and CSX trackage between Florence, Alabama and Natco, Tennessee with a branch to Pulaski, Tennessee (mostly ex-Louisville & Nashville trackage).  The system today handles a range of freight including wood products, fertilizer, steel, slag, soapstone and LP gas.  In the spring of 2007 the company acquired another short line, the Rarus Railway, from the McCarthy family.  This system had originally been known as the historic Butte, Anaconda  & Pacific, a name it regained following Patriot Rail's takeover.  The company's history traces back to the 1890s when it was built to haul copper ore for the Anaconda Copper Mining Company.  The railroad moved ore from mines in Butte to a smelter in Anaconda.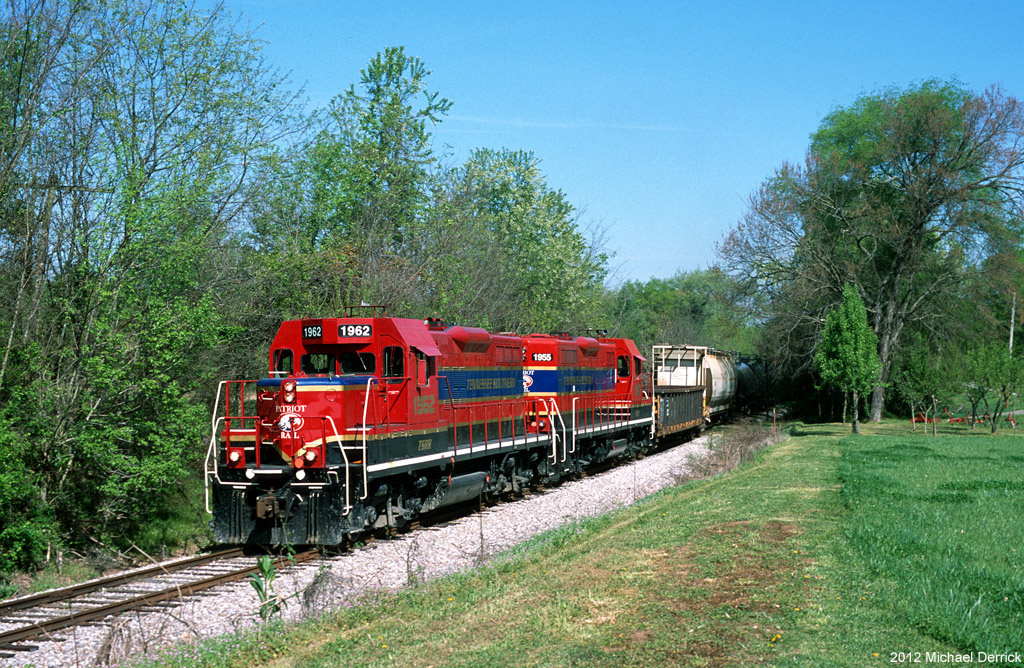 For many years the BA&P was electrified and had connections with the Northern Pacific and Milwaukee Road.  However, in 1967 the electrification ended and the Milwaukee left to in 1980.  Today, the BA&P still operates much of its original 26-mile route with traffic including acids, copper concentrates, electrical transformers, industrial products, LPG, and more totaling over 10,000 carloads annually.  It also continues to use its original 20-stall roundhouse, wheel shop, and machine shop in West Anaconda.  Beyond 2007, Patriot Rail acquired the Utah Central Railway in early 2008 and the historic Louisiana & North West later that year.  The UC operates 34 miles of leased trackage in the Odgen area with connections to both Union Pacific and BNSF Railway.  Its current traffic base includes agricultural products, asphalt, chemicals, crude oil, animal feed, and more.
Later that summer the L&NW was added to the family, a Southern short line whose history began in the timber industry.   It is currently 68 miles in length connection McNeil, Arkansas with Gibsland, Louisiana.  Today, its traffic still includes wood products along with chemicals, steel, and plastics.  During 2009 Patriot Rail launched the Temple & Central Texas Railway; located at Temple the system utilizes over 10 miles of track where it largely serves the Central Pointe Rail Park containing more than 50 businesses.  In 2010 the state of North Carolina awarded Patriot Rail the contract to serve a segment of the rebuilt Piedmont & Northern between Gastonia and Mount Holly (13 miles).  After five years the contract was awarded to Iowa Pacific in 2015, another short line family.
Despite this setback 2010 also witnessed the major acquisition of five former Weyerhaeuser short lines including the Golden Triangle Railroad (a 13.3-mile property located in Mississippi),  the closed Mississippi & Skuna Valley (scrapped in 2011), Columbia & Cowlitz (an 8.5-mile switching/terminal carrier located in Longview, Washinton), Weyerhaeuser Woods Railroad (also located near Longview its 30-miles of trackage was mothballed in 2015), and the historic De Queen & Eastern connecting Valiant, Oklahoma with Perkins, Arkansas.  The DQ&E is notable as for many years being a privately owned system with a history of freight based in the timber industry.  Today, its traffic consists of pulpboard, plywood chips, corn, stone, paper, soybeans and chemicals with carloads totaling more than 30,000 miles.
---
While Patriot Rail diversified over the years into other fields such as contract switching, transload services, rail car repair and storage, and real estate/business development the above mentioned properties constitute the bulk of its short line family.  In 2012 the company was sold to SteelRiver, at the time owning or operating 13 railroads scattered across 13 states. Since then no additional railroads have been acquired and it is unknown if this will ever occur following the previous ownership's flurry of additions between only 2006 and 2010.  If you are looking for a job or career with Patriot Rail please visit their website for information about employment and potential openings.