While Steamtown National Historic Site has become one of the best railroad museums in the country it is a relatively new operation in comparison to other well established private museums, like the Baltimore & Ohio Railroad Museum in Baltimore. Steamtown's creation came about only in 1986 by an act of Congress and it did not open its doors to the public until 1995. In 2011 the museum turned 25 years of age and celebrated the event in October. Even though the facility has only been a popular tourist destination for less than twenty years, the idea for Steamtown actually dates back to 1964 and the shutdown of the Rutland Railroad.  That year F. Nelson Blount stepped in to pick up some of the pieces of the Rutland, vying to operate the former railroad's line between Rutland and Bellow Falls for his collection of Steamtown locomotives. After discussions with the State of Vermont and employees of the railroad it was decided to operate the entire route between Rutland and Ludlow for both freight and passenger operations. Mr. Blount originally called his collection of steam locomotives and rolling stock "Steamtown, USA" although he sadly passed away in 1967 (the ex-Rutland property he had purchased is called the Green Mountain Railroad and owned by the State of Vermont). Mr. Blount's Steamtown, USA collection eventually became part of today's Steamtown National Historic Site.
After the Steamtown National Historic Site was created in 1986 it took nearly another ten years, and $66 million worth of tax payers' money (the initial investment was only $8 million) to see the site planned, executed, and readied for the public. During that time the museum was able to amass quite a collection of rolling stock (listed below) which included pieces like Union Pacific 4-8-8-4 "Big Boy" #4012 and Canadian Pacific 4-6-4 Hudson #2816. The former DL&W grounds themselves contain some thirteen historic buildings (all of which are on the National Register), many of which date back to the 19th century. Additionally, several of the museum's most historic and best preserved pieces are placed in the restored Lackawanna roundhouse.
Unfortunately, in recent years the Steamtown National Historic Site has seen a lull in visitors, as for the past several years well under 100,000 folks have passed through its doors on an annual basis (at its peak, when it opened, the museum saw well over 200,000 visitors). It's tough to say why this has occurred as the site has excursions pulled by historic locomotives, an annual budget over $5 million, and an operating freight line right next door (the Delaware-Lackawanna Railroad).
Steamtown has many more locomotives than those mentioned below, including an entire yard of rolling stock in various states of repair (some completely restored while others are, quite frankly, rusting or rotting away). For more information about the Steamtown National Historic Site please click here to visit the National Park Service's official website on the complex. Here are some of the pieces on display at the museum:
Steam Locomotives
* Boston & Maine 4-6-2 Pacific Type #3713
* Brooks Scanlon 2-6-2 Prairie Type #1
* Bullard Machine 0-4-0T #2
* Canadian National 2-8-2 Mikado Type #3254
* Canadian National 2-8-2 Mikado Type #3377
* Canadian Pacific Jubilee 4-4-4 #2929
* Canadian Pacific 4-6-2 Pacific Type #2317
* Canadian Pacific 4-6-4 Hudson Type #2816
* Canadian Pacific Jubilee 4-4-4
* Delaware, Lackawanna & Western 2-6-0 Mogul Type #565
* Duquesne Slag Products 0-6-0 #8
* E.J. Lavino & Company 0-6-0T #3
* Grand Trunk Railway 4-6-4T #1542
* Grand Trunk Western 4-8-2 Mountain Type #6039
* Groveton Paper 2-4-2T #7
* Illinois Central 2-8-0 Consolidation Type #790
* Jackson, Iron & Steel 0-6-0 #23
* Lowville & Beaver River 2-8-0 Consolidation Type #1923
* Maine Central 2-8-0 Consolidation Type #519
* Meadow River 2-Truck Shay #1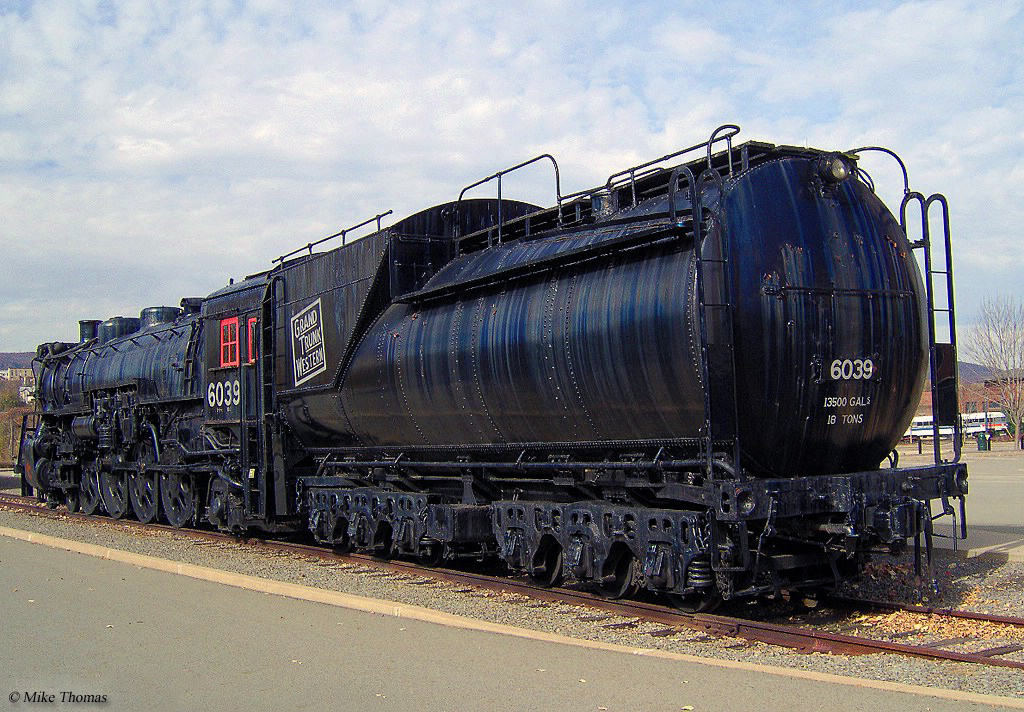 * New Haven Trap Rock Company 0-4-0T #43
* New York, Chicago & St. Louis Railroad (Nickel Plate) 4-6-0 Ten Wheeler #44
* New York, Chicago & St. Louis Railroad (Nickel Plate) 2-8-4 Berkshire #759
* Norwood & St. Lawrence 2-6-0 Mogul Type #210
* Pennsylvania Railroad 4-6-2 Pacific Type (K-4s) #1361
* PSE&G 0-6-0F #6816
* Rahway Valley 2-8-0 Consolidation Type #15
* Reading Railroad T-1 #2124 4-8-4
* Union Pacific 4-8-8-4 Big Boy #4012
Diesel Locomotives
* Nickel Plate GP9 #514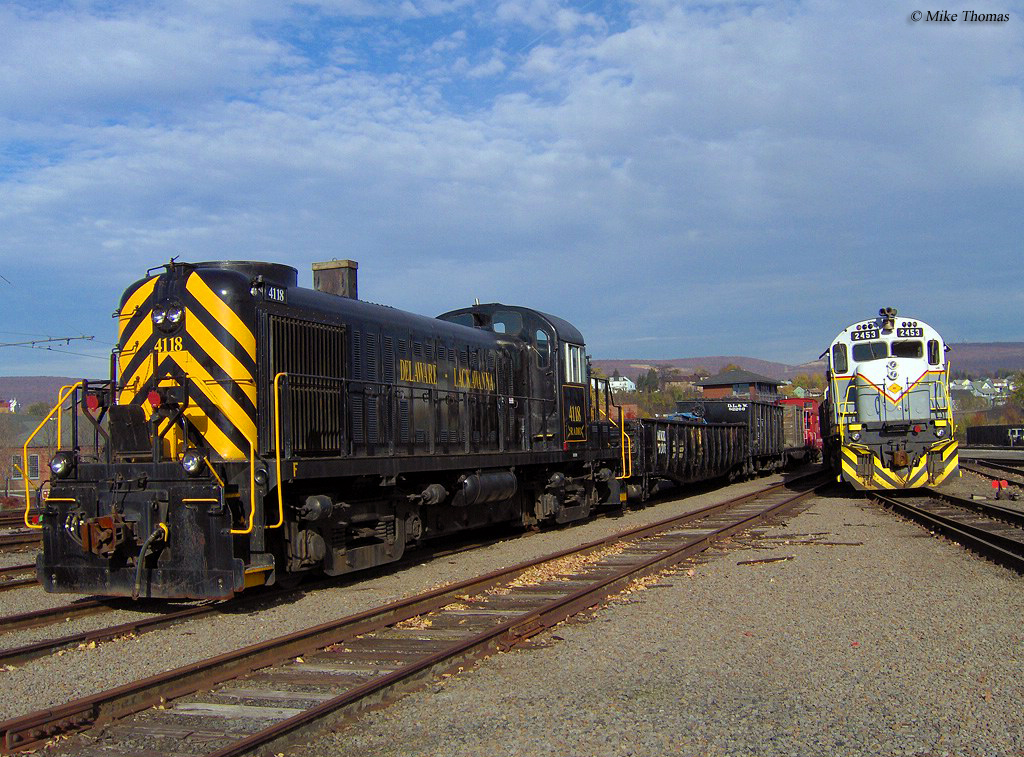 For more information on railroad museums like the Steamtown National Historic Site you might want to consider picking up Tourist Trains Guidebook from the editors of Kalmbach Publishing's Trains magazine. The book lists and reviews over 400 excursions and museums found throughout the country and is an excellent resource if you're looking for one to visit. In any event, if you're interested in perhaps purchasing either (or both) of these books please visit the links below which will take you to ordering information through Amazon.com.

Home

›

Railroad Museums

› Steamtown National Historic Site