Baltimore & Ohio 2-10-2 (Class S-1) "Big Six"
Last revised: June 24, 2022
By: Adam Burns
The Baltimore & Ohio's fleet of Class S-1 2-10-2s were often referred to as "Santa Fe's" on most other lines, named after the railroad which first employed the wheel arrangement during the early 20th century.  
However, on the B&O they were known as "Big Sixes" because of their incredible size and 6000 numbering series.  
Most disliked the design in standard road service since they had counterbalancing issues.  However, some, like the B&O and Santa Fe, found the locomotive more than sufficient, rostering more than 100 examples each.  
The B&O normally assigned its fleet in heavy drag service along its West End main line.  The railroad acquired its first 2-10-2s prior to World War I and with the coming of the diesel all were gone before 1960.

Before steam came to a close, numerous large wheel arrangements could be found all across Baltimore & Ohio's system, from the 0-8-8-0 and 2-8-8-0 to the 2-6-6-2 and 2-8-8-4. 
However, none were as common in heavy drag service as the Big Six, a locomotive which worked the West End's stiff grades daily.  Photographers like Bob Collins, Bill Price, and others caught the 2-10-2's often during the 1950's.

One of the Baltimore & Ohio's big 2-10-2 "Big Sixes" steams eastbound towards the railroad's shop complex at Cumberland, Maryland along the North Branch of the Potomac River with a massive Bethlehem Steel beam during a fall day in the 1950s. American-Rails.com collection.
History
The 2-10-2 wheel arrangement was first tested by the Santa Fe (hence its name) in 1903 when it requested a small batch of 2-10-0s be fitted with a trailing axle to enable back up moves when operating in pusher service over Raton Pass. 
Soon, 2-10-2s built from the ground up were being ordered not only by the Santa Fe (which would roster more than 330) but also other railroads, which found its ten drivers and high tractive effort very appealing.  
Unfortunately, it ran into some counterbalancing issues as according to SteamLocomotive.com there, "...was not enough room for counter weights on the relatively small driving wheels," an issue that was corrected in the later 2-10-4.  Interestingly, despite this problem more than 2,000 were ultimately built for dozens of major railroads.
Diagram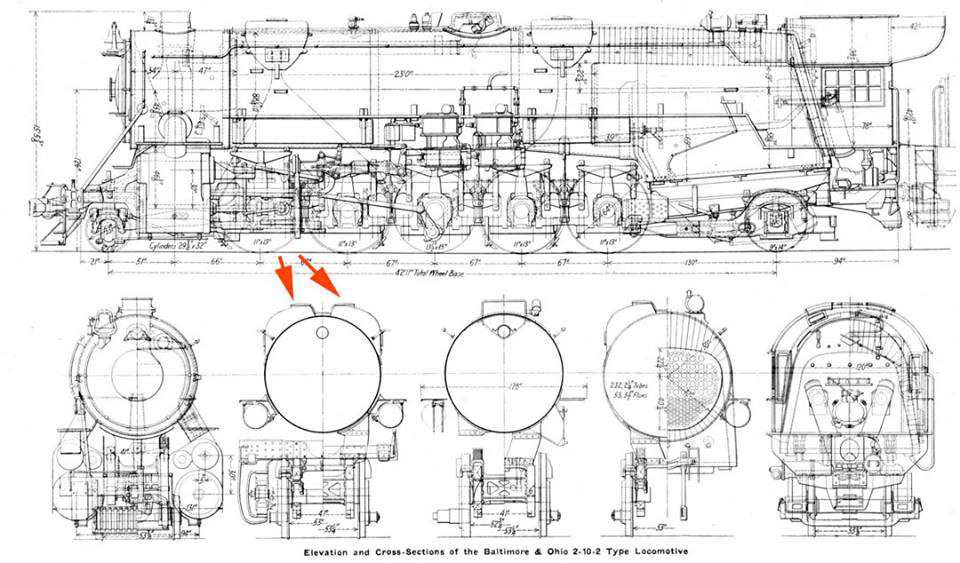 Implementation
It was the Baltimore & Ohio's, however, that are often considered the very best 2-10-2s ever built; they were fast, powerful, reliable, and the railroad loved them. 
Its first batch of Big Sixes arrived in 1914, manufactured by the Baldwin Locomotive Works numbered 6000-6030 and given Class S.  
These sported the smallest drivers of any the B&O owned at just 58 inches.  While this caused the locomotives to operate at slow speeds it provided more than 2,000 pounds of additional tractive effort (compared to later examples the railroad acquired) and one could regularly find the Class S's in heavy drag service. 
A decade later the railroad went back to Baldwin for additional Big Sixes, purchasing 50 more that were designated as Class S-1 and numbered 6100-6149, which arrived between 1923 and 1924.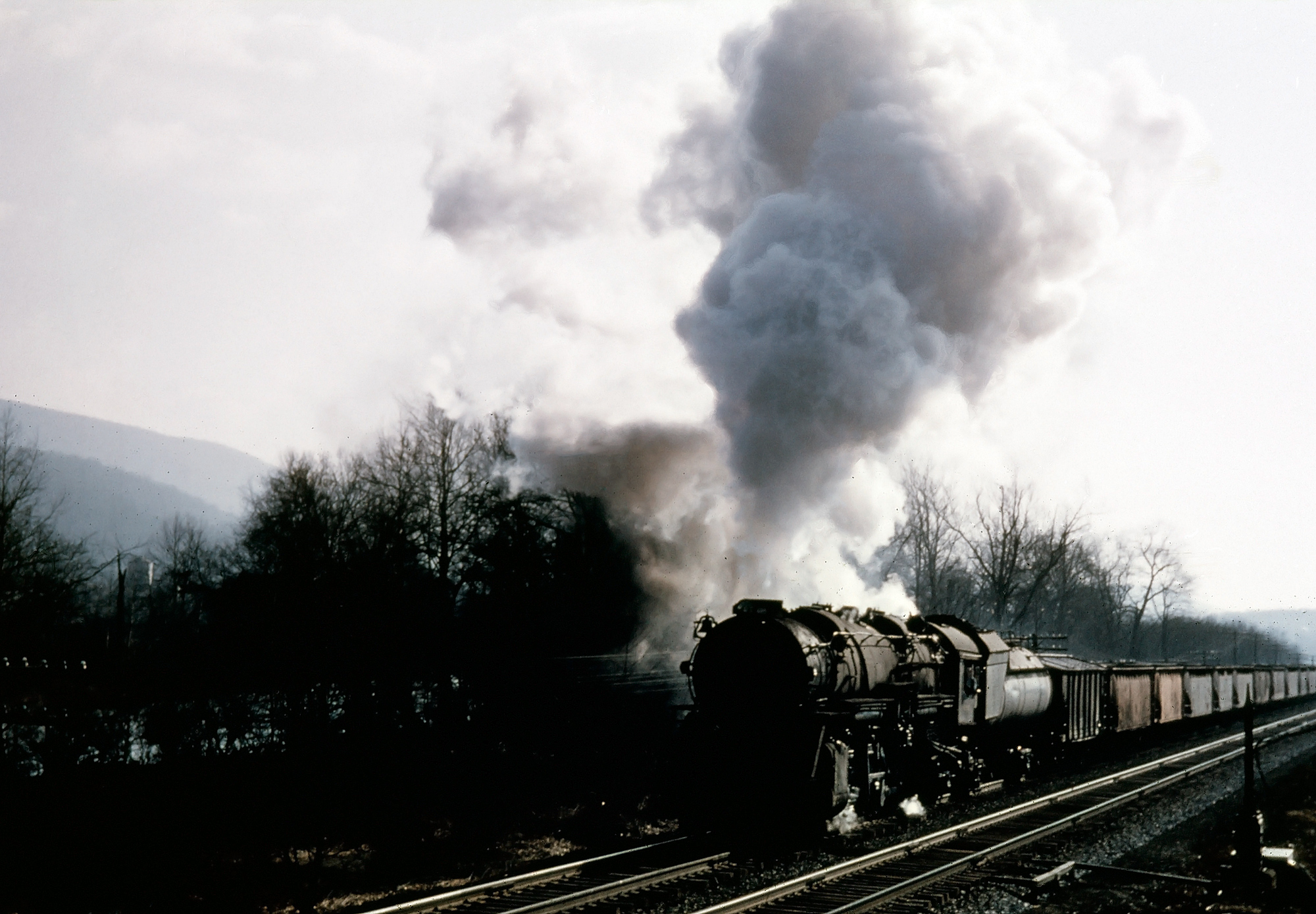 A Baltimore & Ohio 2-10-2 "Big Six" works a string of empty coal hoppers westbound over Sand Patch during the 1950s. A.C. Kalmbach photo. American-Rails.com collection.
This batch was part of an order that spanned 125 units in all, acquired through 1926; Class S-1's 6150-6174 were built by the Lima Locomotive Works (1923-1924), Class S-1a's numbered 6175-6199 also came from Lima in 1926, while the final S-1a's in 1926 numbered 6200-6224 were additional Baldwin products.  It is these final 125 Big Sixes that are so often heralded as the best ever built.  
The Class S-1's and S-1a's corrected some issues over the earlier Class S's that enabled more efficient operations such as increasing the drivers to 64 inches (allowing the locomotive's to operate much faster and at speeds over 30 mph they were the fastest 2-10-2s ever built) and the addition of more weight to the locomotives gave them a better factor of adhesion.  
The S-1/a's also were equipped with a larger firebox and a wheelbase of nearly 90 feet (more than 14 feet longer than the original class).

Of note were three 2-10-2s that were either slightly rebuilt or modified by the B&O over the years; according to David Mainey in his book "Baltimore & Ohio Steam In Color "...had a cast steel engine bed, light weight pistons, rods, and crossheads and cosmetic changes such as the placement of the air pumps on the pilot deck and centering of the headlight on the smoke box."  
Due to this variation the B&O listed it as a Class S-1b.  Additionally, #6105 and #6168 had similar changes as #6222 and both were listed as Class S-1c.  In service the Big Sixes put on quite a show along the West End where they were normally assigned most of the time.  
Mr. Mainey's book, for instance, offers some incredible color photography of these beasts working hard in helper service shoving freights up the stiff 2%+ grades over Sand Patch at locations such as Manila, Mance, and passing SA Tower at Sand Patch, Pennsylvania.

Classification
| Model | Builder | Road Number(s) | Date Built | Disposition |
| --- | --- | --- | --- | --- |
| Class S | Baldwin | 6000-6030 | 1914 | Scrapped, 1938-1959 |
| Class S-1 | Baldwin | 6100-6149 | 1923-1924 | Scrapped, 1953-1959 |
| Class S-1 | Lima | 6150-6174 | 1923-1924 | Scrapped, 1953-1959 |
| Class S-1a | Lima | 6175-6199 | 1926 | Scrapped, 1953-1959 |
| Class S-1a | Baldwin | 6200-2224 | 1926 | Scrapped, 1953-1959 |
| Class S-1b | B&O | 6222 | 1926 | Scrapped, 1959 |
| Class S-1c | B&O | 6105, 6158 | 1923-1924 | Scrapped, 1959 |
---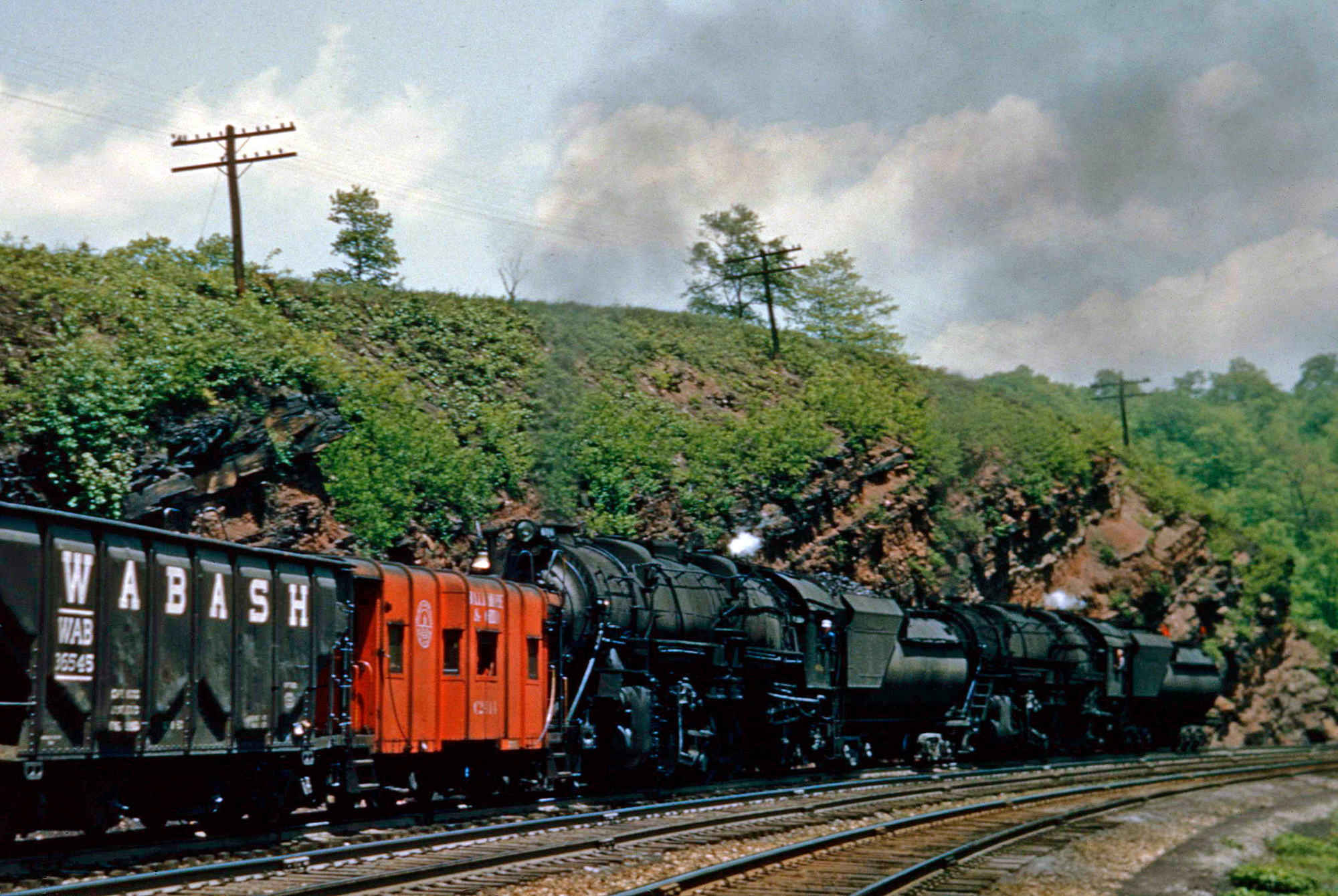 A pair of Baltimore & Ohio 2-10-2 "Big Sixes" works helper service with westbound freight near Mance, Pennsylvania on Sand Patch in May, 1951. The train was led by FA-2 #805. Bill Price photo. American-Rails.com collection.
Retirement
The Baltimore & Ohio's original Big Sixes were early victims of retirement; two were dismantled in 1925 to construct new 4-8-2 Mountains and fifteen others were scrapped in 1938.  Most were gone by the mid-1950s.  The Class S-1's could still be found working heavy freights until virtually the end of the B&O's steam era.  
As diesels gradually replaced steam on the railroad's fabled mountain grades in the east (most were gone from this region by 1956) the Big Sixes were sent west to work in drag service along the relatively flat Toledo, Akron, and Chicago Divisions during their final few years where those remaining could be found at the terminal in Willard, Ohio. 
Finally, all were pulled from service by 1959 and scrapped.  Normally, the B&O was very astute to preserve its history.  However, by the late 1950s the railroad was having serious financial issues, which most likely explains why no Big Sixes were saved for preservation.