Vulcan Iron Works

The Vulcan Iron Works got its start in the late 1860s due to the growing demand for anthracite coal discovered in central and eastern Pennsylvania.
The manufacturer even preceded the H.K. Porter Company by nearly two decades, which became the leader in small, light duty steam locomotives for use in mining and general industrial applications.
These models included several different wheel arrangements although the small, "dinkies" were usually the most popular. Ironically, the largest steamers Vulcan ever built were for foreign railroads in the Dominican Republic, Ecuador, and various countries in Europe. 
The manufacturer did survive into the diesel era but the competition was too stiff to remain in business and it closed its doors in the mid-1950s.
While Vulcan has been gone for many decades now several of its locomotives survive today, some of which are still in operation. Their small size and relatively easy maintenance have made them prime candidates for both restoration and preservation.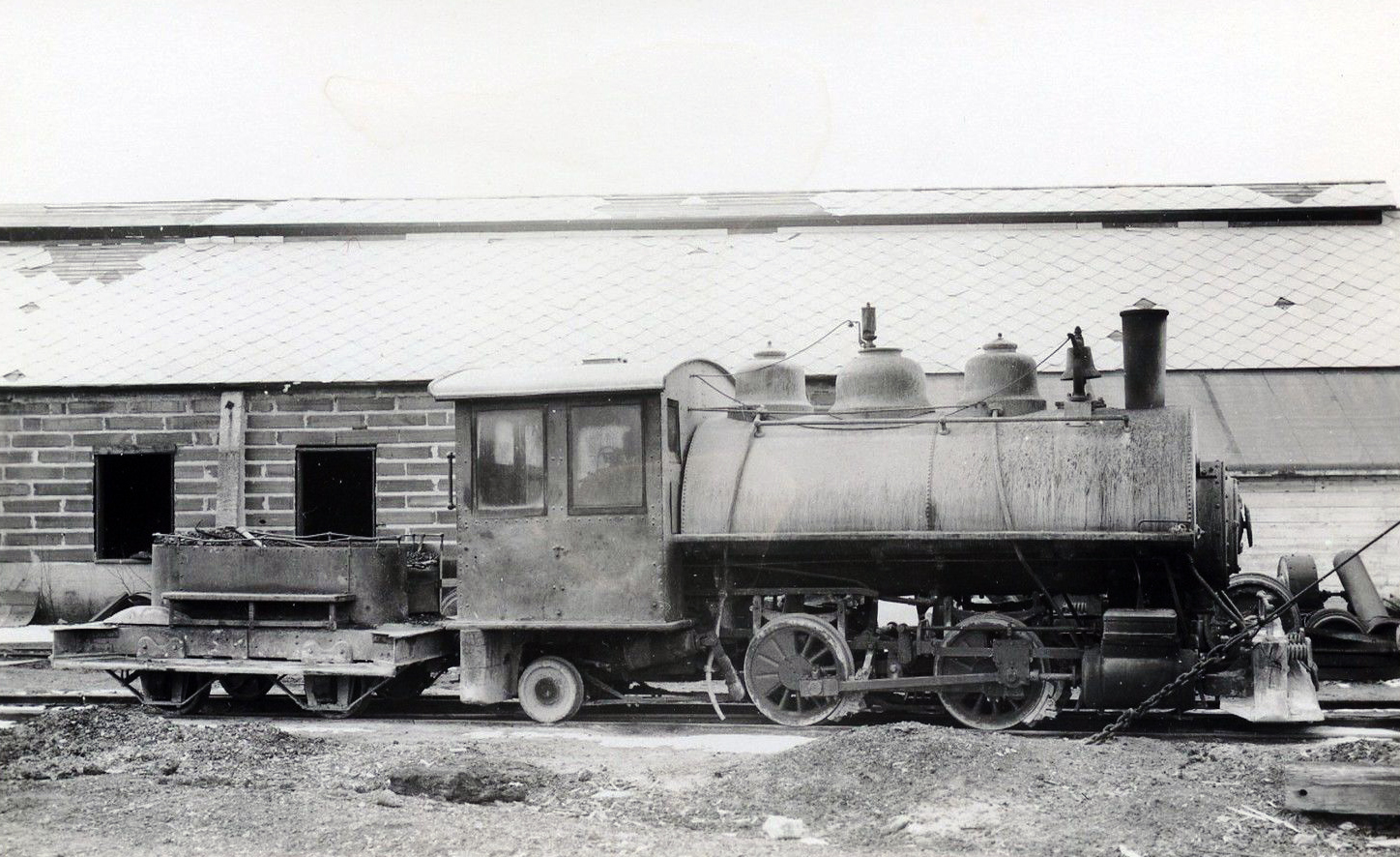 Seen here is Crossman Company's 0-4-0T, a 1905 product of the Vulcan Iron Works. This operation was located in South Amboy, New Jersey.
Through the years there have been many industrial foundries that have gone by the name of Vulcan with some half-dozen located in Britain and another four in the United States. The reason for this is the meaning behind the term Vulcan; historically it was regarded as the Roman god of fire and smithery.
The Vulcan Iron Works, which went on to build mining equipment and locomotives was founded in 1867 by Richard Jones.
More than 10 years earlier he had successfully built a steam engine to power a wooden boat in 1835 and with the growing railroad industry and demand for anthracite coal by the late 1840s, realized there was a market for mining equipment and perhaps even locomotives.
In 1849 Jones began building machinery although it was not nearly two decades following did he incorporate his company.
Other Notable Manufacturers Of Light-Duty Locomotives
Lima Locomotive Works

Whitcomb Locomotive Works
Ultimately, he chose Wilkes-Barre, Pennsylvania at a location on South Main Street for his new operation which was situated within the heart of the anthracite coal industry.
The entire property included a machine shop, foundry, blacksmith-boiler shop, pattern store, and an office. The plant also had strategic rail connections to Class I Lehigh Valley as well as the Lehigh & Susquehanna Railroad and the Pennsylvania Canal.
The company began to expand as early as 1883 by acquiring the Pittston Iron Works and Wilkes-Barre Iron Works. Soon after this it had branch offices opened in nearby Hanover Township, West Pittston, and Tamaqua.
It wasn't until its 1888 takeover of the Wyoming Valley Manufacturing Company, a small locomotive builder, did Vulcan officially enter the market.

A view of the Vulcan Iron Works' offices at Cumberland Street in Charleston, South Carolina circa 1865.
Like competitors Porter and the Davenport Locomotive Works, Vulcan's most popular early wheel arrangements were 0-4-0Ts and 0-6-0Ts (also known as "dinkies") although by the time it had stopped producing steam locomotives the company and built some 108 different designs.
Through the turn of the 20th century the manufacturer continued to grow and became Pennsylvania's third largest locomotive producer. The World War I period was another time of growth as it employed more than 1,600 at its Wilkes-Barre facility.
Thanks to their small size, Vulcan locomotives became popular with European countries including Britain, France, Italy, and Germany (other countries in which their products could be found included Cuba, Australia, and Canada).
Around this time the company also began producing its largest wheel arrangements including 2-8-0 Consolidations and 2-6-2 Prairies. 
Following the war Vulcan also first began manufacturing non-steam powered locomotives, originally meant for use in the mining industry. These included battery and gasoline operated designs that could be used to move coal both in the mine and outside the shaft.
For an idea of what some of these contraptions looked like please click here. By the late 1920s the company was producing small diesel-electric switchers, such as the 8-tonner of 1926. Outwardly, they closely resembled what Whitcomb had been producing for some time.
By World War II the Vulcan Iron Works had reached its peak, employing more than 2,500. However, following the war the company began a rapid decline as steam power fell out of favor for diesels (during the war the government had placed restrictions on diesel development). 
Ultimately, Vulcan was in no position to compete against much other larger manufacturers like Baldwin, Electric Motive, American Locomotive Company, and others; it simply did not have the research and development in diesel technology.
In all, the builder constructed just 54 diesels the largest of which was a 70-tonner model for the Carnegie Steel Company of Pittsburgh in 1944. 

---
---
In 1954 Vulcan declared bankruptcy and closed its doors soon after.   Today, you can still find their steam locomotives at places like:
Tifton, Georgia


Wiscasset, Waterville, & Farmington (Maine)


Maine Narrow Gauge Railroad


Little River Railroad (Michigan)


Steam Railroading Institute (Michigan)


New Hope Valley Railway (North Carolina)


Cedar Point & Lake Erie Railroad (Ohio)


Salem, Oregon


Grapevine Railroad (Texas)


Laona & Northern (Wisconsin)