Watco Companies Jobs And Overview
Last revised: June 2, 2023

The Watco Companies, better known as simply Watco, was formed in the early 1980s.  
Similar to other short line conglomerates such as Genesee & Wyoming, Patroit Rail, RJ Corman, and Iowa Pacific it has expanded into related fields beyond just rail services.  
For instance, the company's railroads are operated under its Watco Transportation Services arm while other divisions offer such things as contract switching, rail car repair, and business development.  
If you are interested in working at Watco please keep this mind, as there are more than just trains.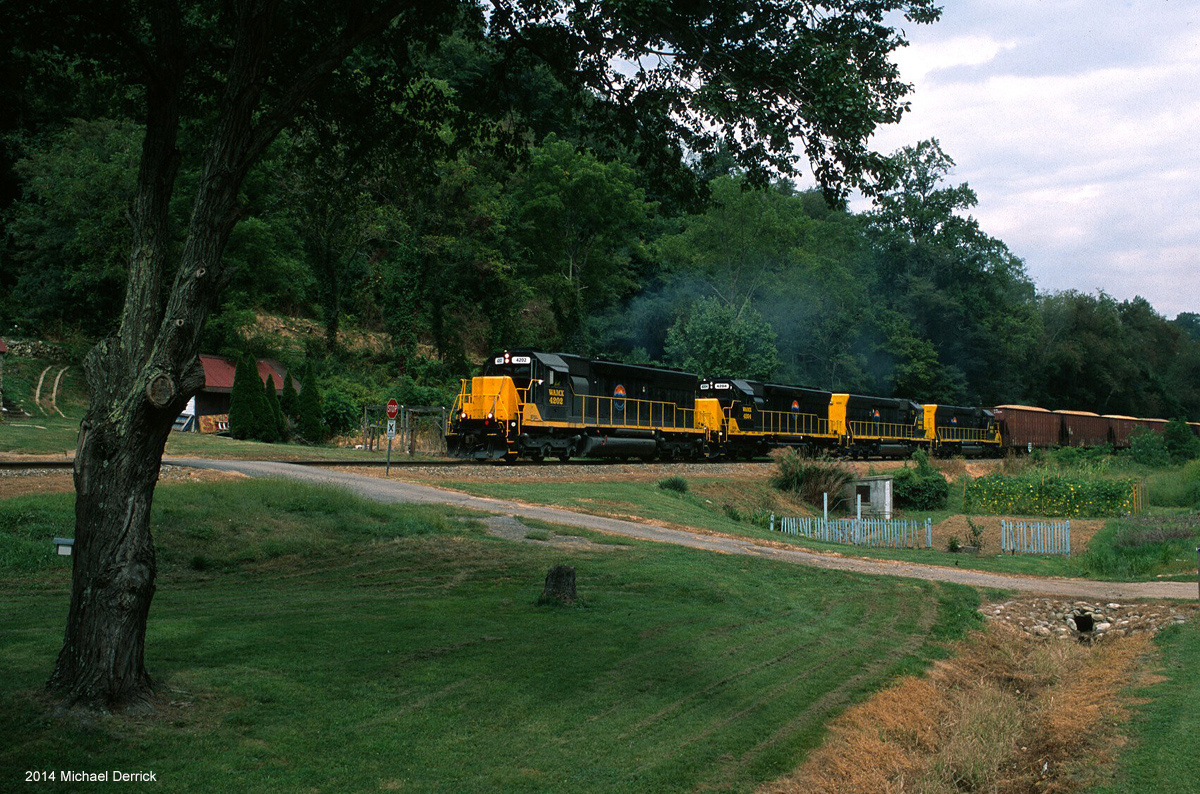 The railroad industry has always offered excellent pay and benefits; among Class I's entry level positions as part of the train crew (conductor) typically start out in the $50,000's while an engineer can make considerably more.  
After one has worked for several years it is not uncommon to earn at, or over, $100,000 annually. Senior-level and skill positions (such as trainmaster, roadmaster, and signal maintainer) also routinely make six-digits or close to that figure. 
By performing a quick Google search using the box below you can find available job openings.  In addition, you can visit Watco's website for more information. 
As is the case with all of today's other short line conglomerates, most of which sprang up in the 1980's following the industry's deregulation, Watco began as a humble operation in 1983, launched by Charles "Dick" Webb to provide industrial switching for a local customer in DeRidder, Louisiana (which it continues to serve today!).  
The company's expansions took off rapidly from there as a rail car repair service opened in Coffeyville, Kansas a few years later.  
Around the same time Webb came to an agreement with Union Pacific to acquire a large segment of former Missouri Pacific trackage from Coffeyville, Kansas to Nevada, Missouri, which turned out to be the Class I's first short line sale.  
Today, this trackage is part of Watco's much larger South Kansas & Oklahoma Railroad that passes through its headquarters in Pittsburg, Kansas.
Career Information With Other Short Line Families
Rio Grande Pacific Corporation
There was a flurry of more acquisitions in the 1990s as it acquired the Blue Mountain Railroad along with the Palouse River & Coulee City Railroad in 1992; Eastern Idaho Railroad (1993); and in 1998 launched the Stillwater Central Railroad and Timber Rock Railroad.  
All of these acquisitions were startup short lines utilizing trackage shed from the large Class I's.  This philosophy continued into the 2000s when Watco's new subsidiaries included:
Kansas & Oklahoma Railroad (2001)


Pennsylvania Southwestern Railroad (2003)


Great Northwest Railroad (2004)


Kaw Railroad (2004)


Mission Mountain Railroad (2004)


Alabama Southern Railroad (2005)


Louisiana Southern Railroad (2005)


Mississippi Southern Railroad (2005)


Yellowstone Valley Railroad (2005)


Austin Western Railroad (2007)


Baton Rouge Southern (2008)


Pacific Sun Railroad (2008)


Grand Elk Railroad (2009)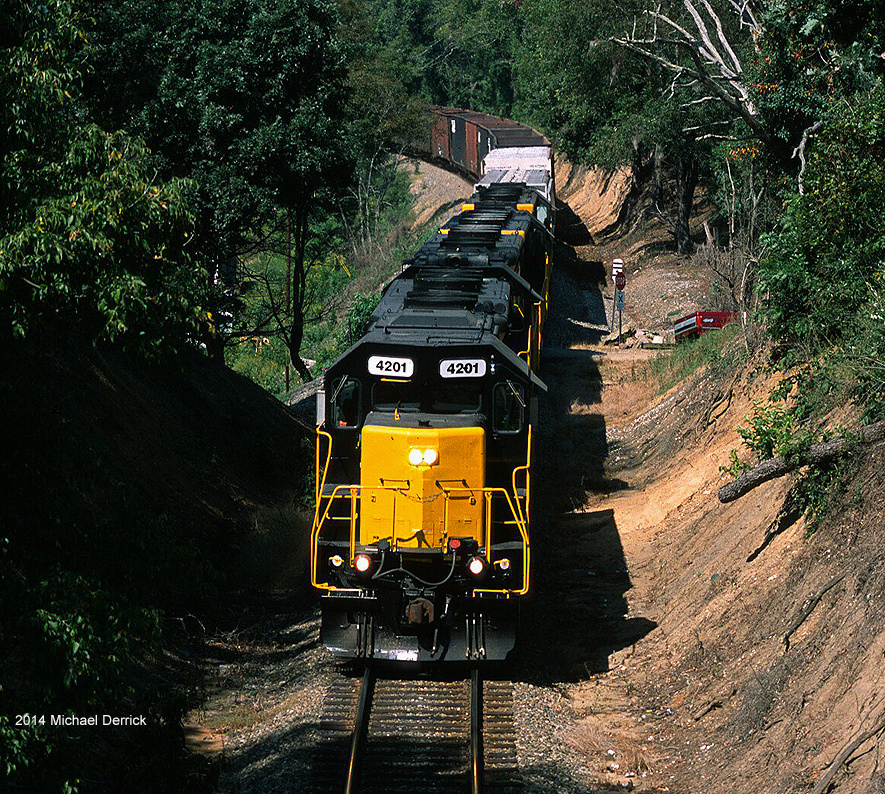 Watco's growth has not subsided into the 2010's as it went international in 2010 operating a short line in Western Australia with operations commencing in March of 2012.  
It has also continued to expand domestically by acquiring or taking over the following railroads:
Autauga Northern Railroad (2011)


Swan Ranch Railroad (2011)


Wisconsin & Southern (2012)


Pecos Valley Southern (2012, a small, historic short line located in West Texas)


San Antonio Central (2012)


Blue Ridge Southern (2014)
The company's second notable acquisition of a historic short line came about in January of 2013 when it took over the remnants of the Ann Arbor Railroad between Ann Arbor, Michigan and Toledo, Ohio.  
In May of 2016 it announced another new startup, the Kanawha River Railroad launched in July of that year.
The corridor totals 309 miles of former New York Central and Virginian trackage from Refugee, Ohio (just southeast of Columbus) to Alloy, West Virginia with another section between Cornelia, West Virginia and Mullens, West Virginia (ex-Virginian).  
In all, the Watco Companies' rail operations total more than 5,000 miles via 36 different railroads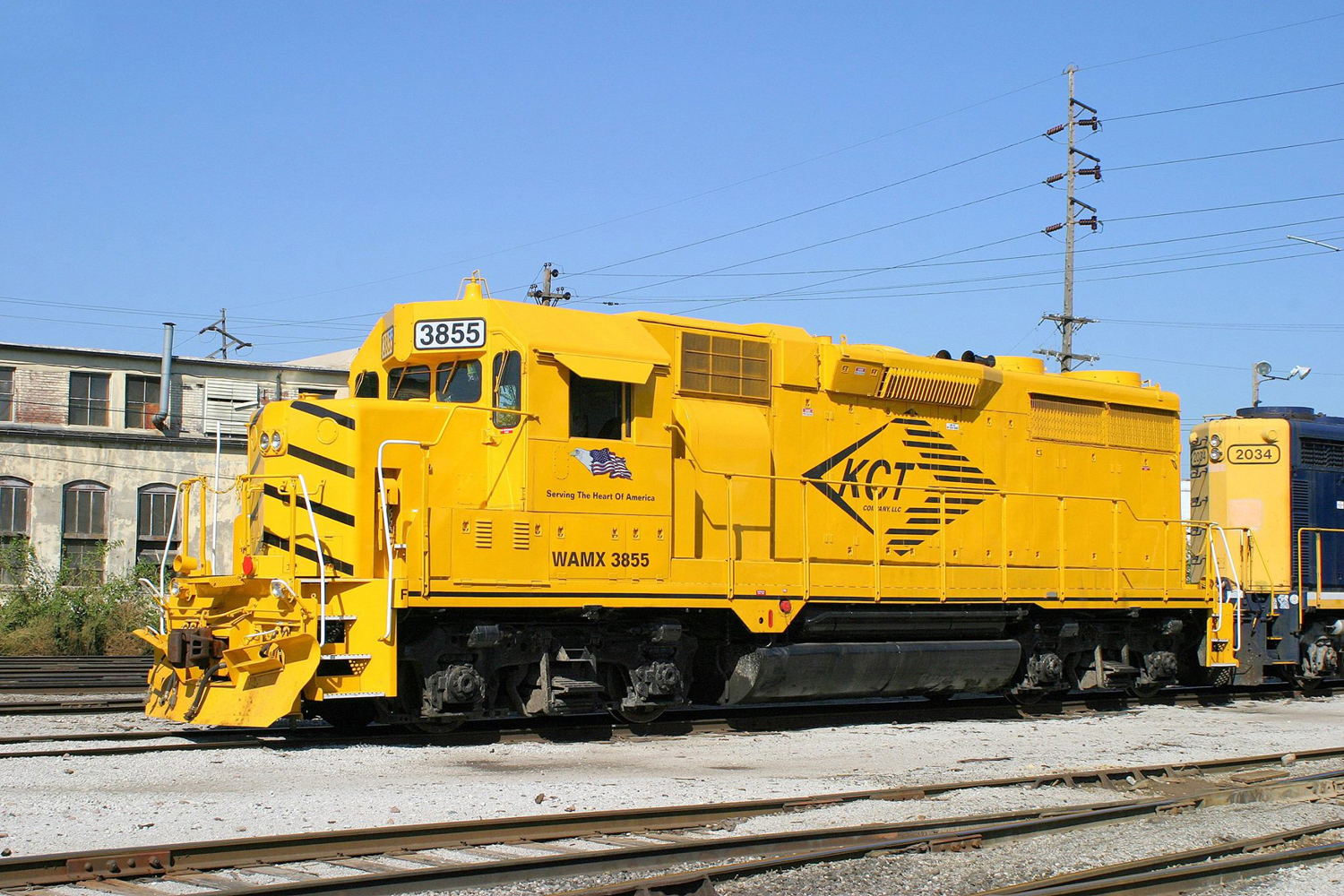 The two most notable properties in its family mentioned above is the Wisconsin & Southern and Ann Arbor.
The W&S has a history tracing back to its chartering in 1980; at the time the bankrupt Milwaukee Road was attempting to scale back its extensive secondary trackage across the Midwest.  
In hopes of preserving service across the state's southeastern region Wisconsin purchased many of these lines, which were subsequently leased to the W&S.  
Since then the Class II has blossomed into a 700+ mile system handling more than 60,000 annual carloads while serving Oshkosh, Prairie du Chien, and Madison with trackage rights into Milwaukee and Chicago.  
Without the state's and W&S efforts these lines would most likely have been abandoned, a true testament to their potential and the unfortunate time period the railroad industry dealt with during the 1970s.
While much smaller the Ann Arbor has a history dating back to its creation in 1895 by combining a number of smaller roads running diagonally across Michigan from the southeast to northwest.  
The "Annie," as it was affectionately known, grew into a 291-mile system connecting Toledo, Ohio with Frankfort, Michigan where carferry service (reaching Menominee, Kewaunee, and Manitowoc, Wisconsin) across Lake Michigan provided it with much of its freight traffic.  
The railroad was somewhat unique in having no feeder or branch lines although it did interchange with several larger systems.  
Over the years the AA came under the ownership of different railroads, first the Wabash and later the Detroit, Toledo & Ironton (a Pennsylvania subsidiary).  Sinking freight resulted in its bankruptcy in 1974 and via DT&I ownership it wound up as part of Conrail in 1976.  
The state acquired the section from Toledo and Ann Arbor while another large segment north to Yuma was later purchased by the Great Lakes Central Railroad (the rest to Frankfort was abandoned).
---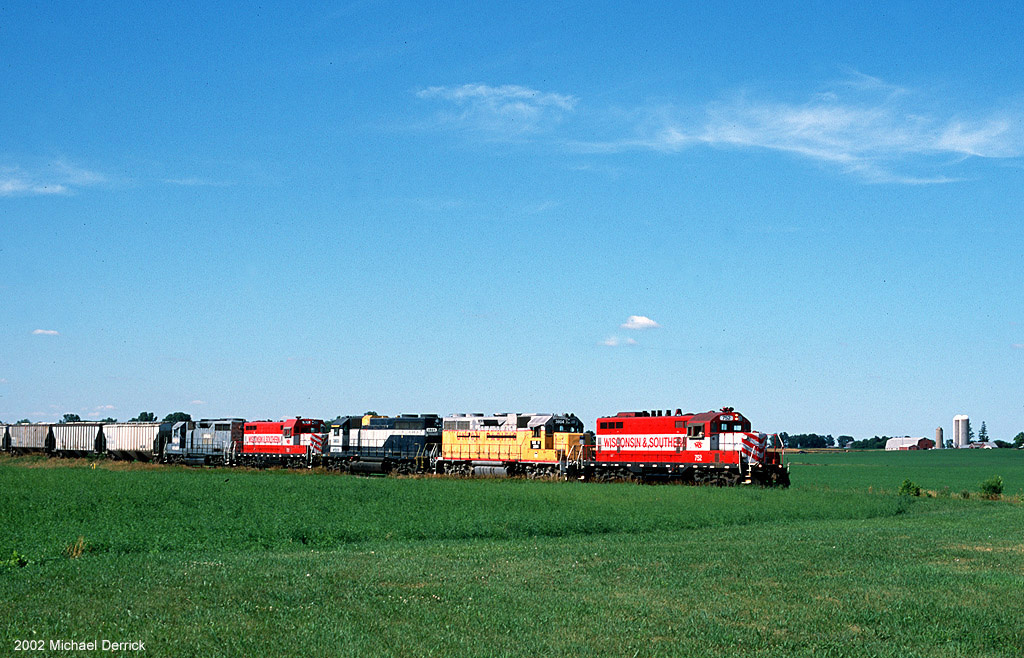 In addition to its main line operations, Watco also contracts or operates 55 terminal/switching operations.  
While most other other short line conglomerates are involved in this field to some capacity none operate such a number quite reaching Watco's involvement.  
In 2014 it launched a joint venture with The Greenbrier Companies, known as GBW Railcar Services, LLC, offering the most rail car service centers throughout North America (totaling 38 shops).  
The company is composed of four different divisions: transportation, mechanical, terminal/port services, and compliance.  
If you are looking for a job or career with the company they are diversified in a wide range of fields.  To learn more please visit Watco's website for information about employment and potential openings.