Iowa Train Rides And Railroad Museums Guide

There are not many Iowa train rides to choose from as one might expect given the state's location.  Currently, only the Boone & Scenic Valley Railroad and Midwest Central Railroad offer excursions of some kind. Despite being home to only a few tourist lines both have a lot to offer visitors, such as the Midwest Central's impressive fleet of operational steam locomotives. If the railroad had a much larger section of tracks to run its fleet it would almost certainly be a major draw (much more so than it already is). To learn a bit more about Iowa train rides please read on below as each tourist railroad is briefly covered here with their contact/website information also included.  In addition, guide information regarding available railroad museums is also included here.  Please note!  What is presented pertains only to Iowa train rides related to vacation and tourism destinations.  If you are interested in intercity/long distance rail travel please visit Amtrak's website.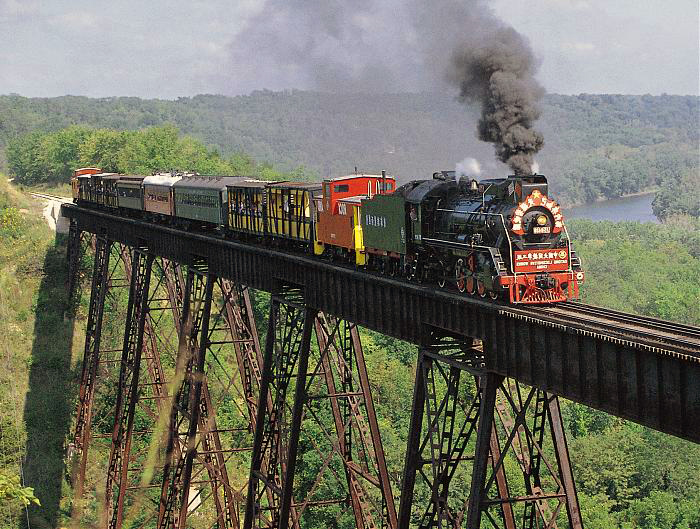 Iowa railroading is known for flat, open countryside and farmland as far as the eye can see. Historically, the state was once home to many of the famed "granger" railroads like the Chicago Great Western, Milwaukee Road, and Chicago & North Western which looked to tap Iowa's agricultural resources. The Boone & Scenic Valley Railroad uses a former stretch of original C&NW tracks to take visitors on a very nice excursion that features high trestles, rolling farmland, and along rivers. They also offer guests a wide range of riding options from dinner trains to holiday specials. If you have the opportunity I would definitely recommend stopping to visit either of these railroads, two very nice operations located in a state not really thought to have much in the way of train rides.  Finally, if you are interested in Iowa train rides that pertain to specific events, such as "The Polar Express," Halloween, Thomas the Tank Engine excursions, or fall foliage events please visit the main tourist trains section of this website.
Iowa Train Rides And Railroad Museums, 2018
Boone & Scenic Valley Railroad
The Boone & Scenic Valley Railroad, based in Boone, Iowa, is actually a museum as well as an operating tourist railroad. The B&SV operates on former Chicago & North Western trackage (it was originally an interurban/trolley line) and today its trains are pulled by both steam and diesel locomotives, as well as restored trolley car #50 (they also have a very extensive collection of non-operating locomotives and cars). Lastly, the museum also hosts several special trains and events throughout the season like "A Day Out With Thomas" the tank engine.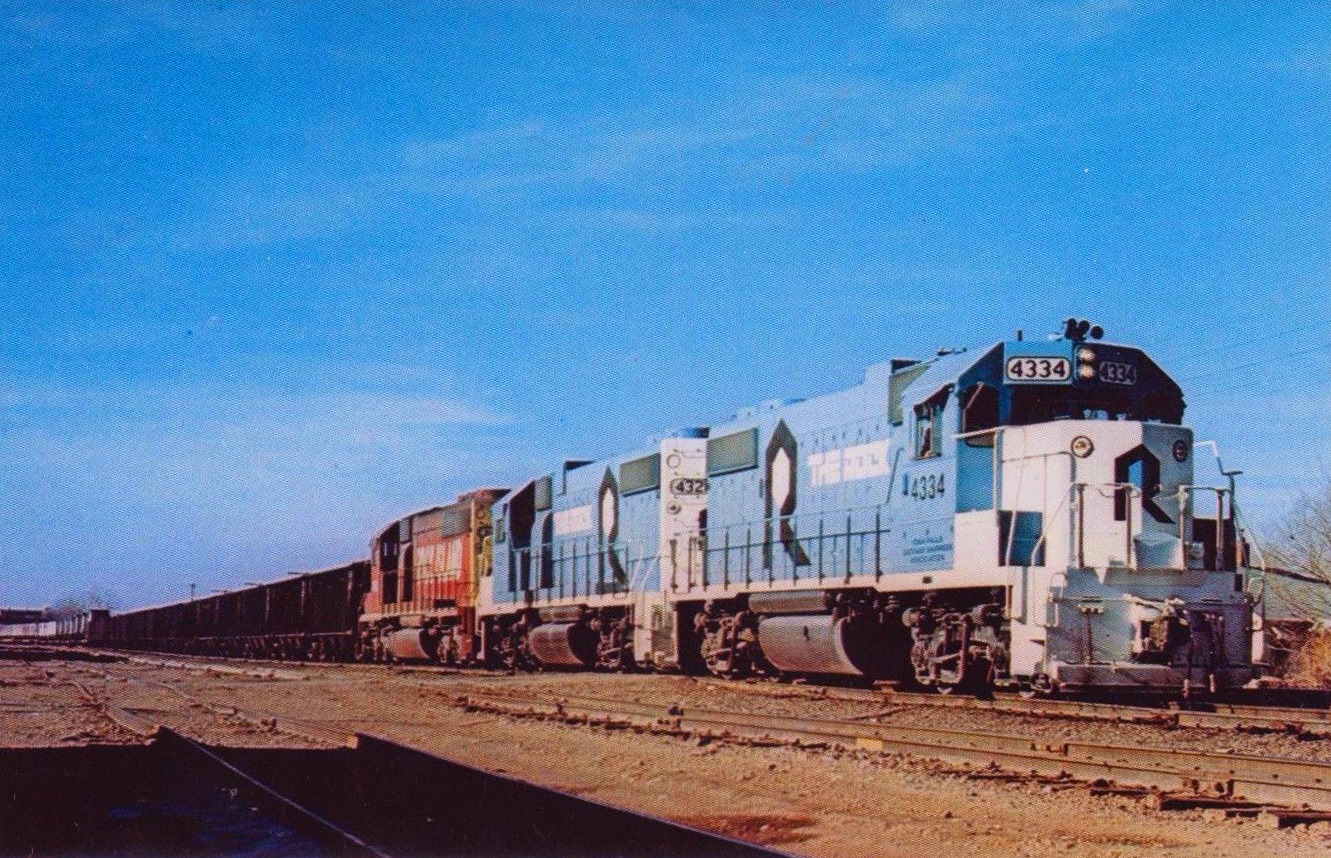 Delmar Depot Railroad & Military Museum

This museum, located in the restored Milwaukee Road depot features both a veteran's memorial as well as artifacts and displays related to the town's railroad history. 
Hobo Foundation
This interesting museum, located in South Britt, offers a glimpse at the unique life of hobo.  They feature a collection of displays and artifacts related to such.  The museum is normally open during the summer each year.
Iowa Trolley Park
This organization, based in Clear Lake, is home to the town's restored Milwaukee Road depot and offers rides using their operational 25-ton Plymouth diesel locomotive.  They also feature a collection of rolling stock and Mason City & Clear Lake trailer car #27.  
Midwest Central Railroad
The Midwest Central Railroad, based in Mt. Pleasant is note quite as large as the Boone & Scenic Valley. However, it offers a unique collection of operating steam locomotives and two small diesel locomotive switchers. The railroad only operates on a 1 1/4-mile of trackage but its large collection of operating steam locomotives makes it a large draw to visitors every year. The Midwest Central also hosts a number of special events throughout the season.
RailsWest Railroad Museum
This museum is based in the Rock Island's restored depot in Council Bluffs, open during select days throughout the year and are closed during January.  They feature historic displays and operate a model railroad inside. 
Trainland U.S.A.
This organization, located in Colfax, operates a large, expansive O-scale layout.  They are open April through October by appointment only.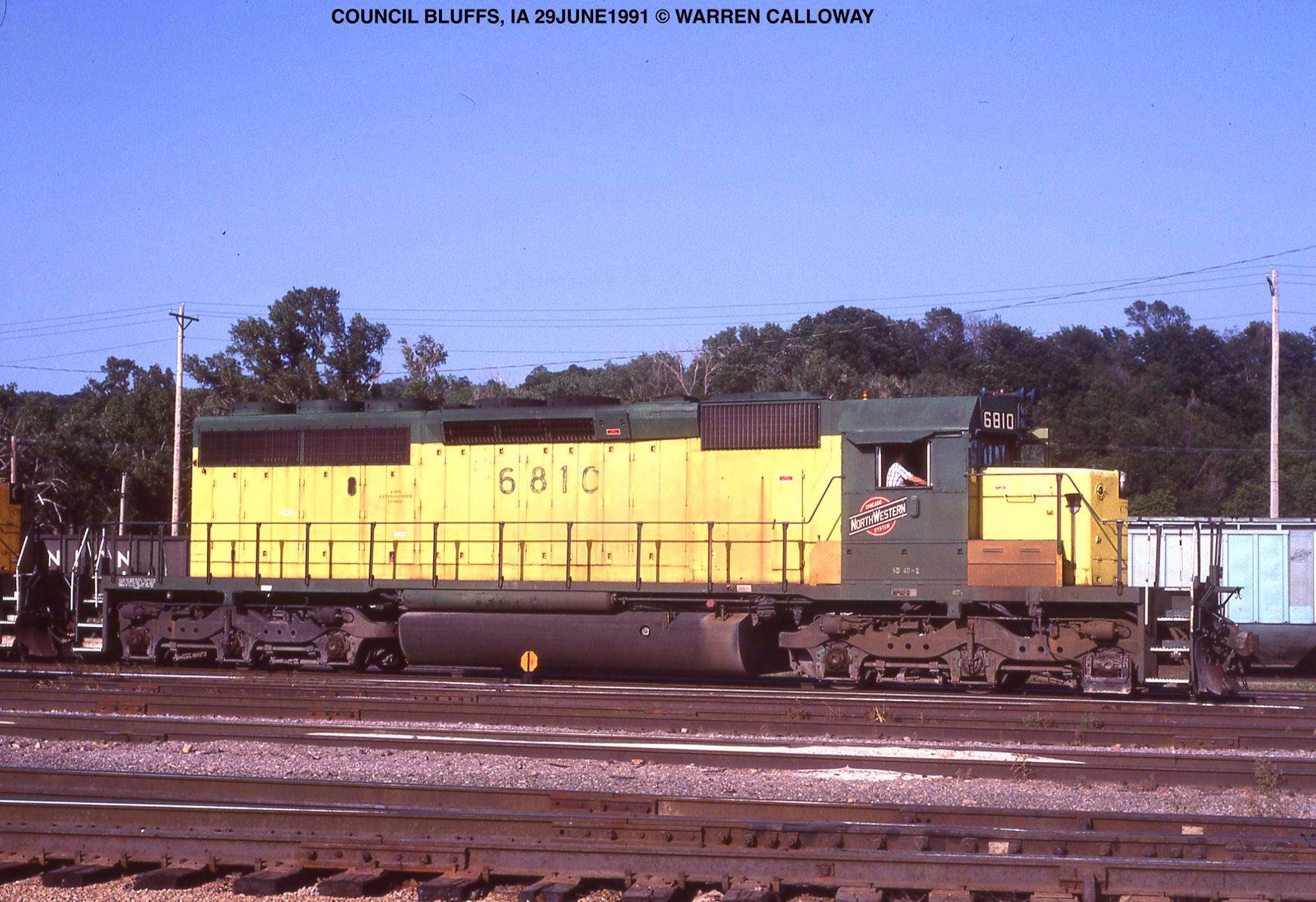 Trains On The Farm
This museum is based in Clarksville and looks to keep alive the history of the railroads which served the area; Chicago Great Western, Rock Island, and Iowa Northern.  They feature the area's preserved CGW depot, historic displays and artifacts, and also have a small operating model layout to see.
Union Pacific Railroad Museum
The Union Pacific's official museum is located in Council Bluffs and offers a fabulous collection of displays related to the railroad and its long history.  There is currently on admission fee and the facility is open on select days of the week, year-round.  To learn more about this popular attraction please visit the museum's official website.

Home

›
Tourist Train Information
› Iowa