Florida Train Rides And Railroad Museums Guide

Florida train rides may not offer the stunning scenery found in other states such as Colorado or anywhere in New England. However, few others (except perhaps California and parts of the Gulf Coast) offer such incredible, sub-tropical weather. What's more, if you may be interested in riding a train while in Florida most can operate year-round because of the climate, allowing you more flexibility in planning a trip. One would think that because of the weather the state would have several tourist trains to choose from. However, there are only a handful and just two, the Orlando Star Clipper Dinner Train and Seminole Gulf Railway offer a long journey with on board meals and more upscale accommodations and seating. In any event, more information about Florida train rides can be found below. Please note!  This guide information pertains only to vacation/tourism destinations.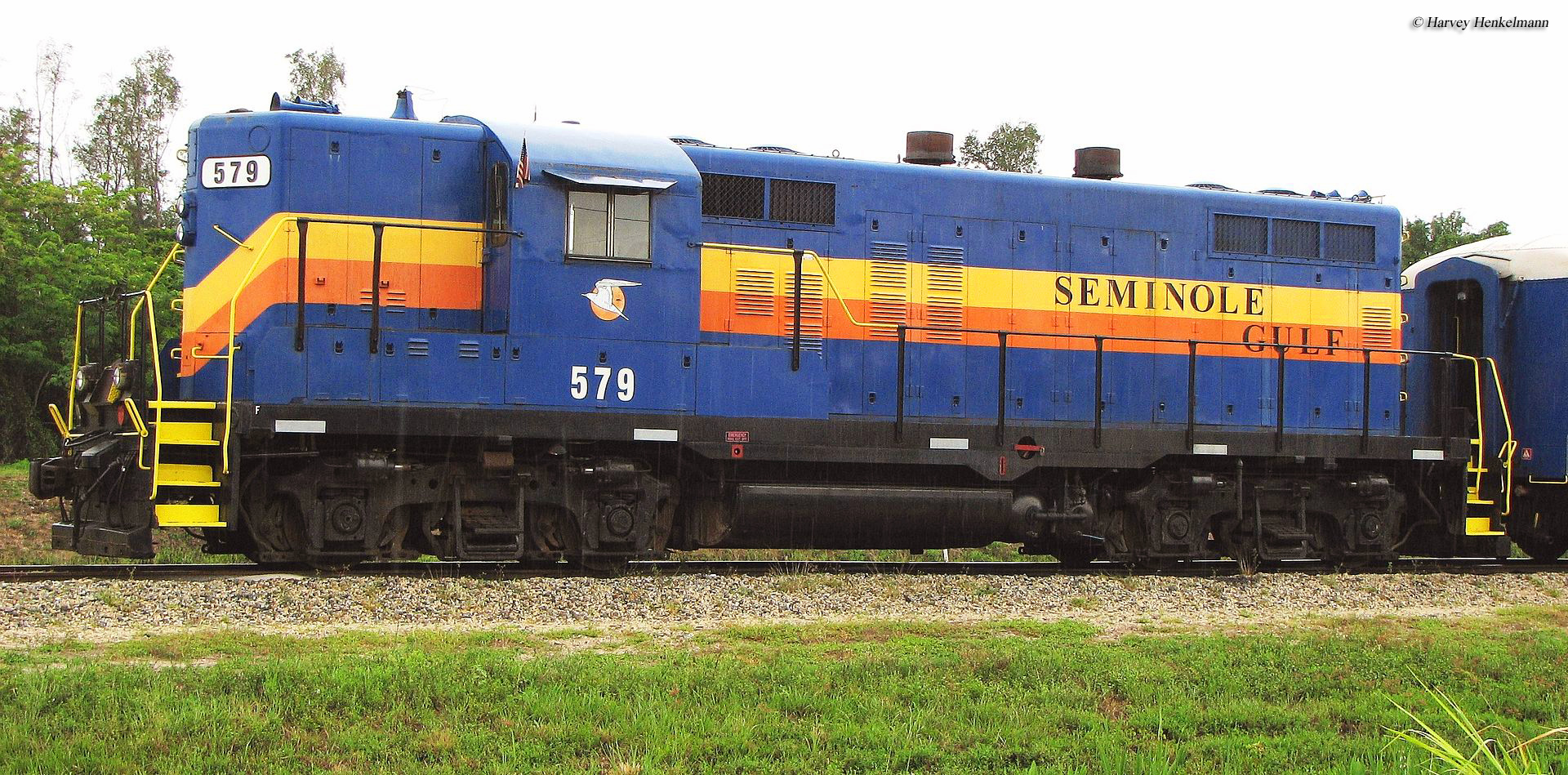 Florida's railroads date back to 1835 and since trains became a primary mode of transportation in the latter 19th century the state was marketed as a sunny getaway, particularly during the dark days of winter. This was especially true during the streamliner era of the 1930s with the Atlantic Coast Line and Seaboard Air Line dispatching numerous Florida-bound passenger trains which remained successful through the 1960s. Today, the state's tourist railroads attempt to keep alive these memorable trains. While you will not find historic steam locomotives operating in Florida operations like the dinner trains mentioned above use classic and restored streamlined equipment giving passengers a semblance of what rail travel was once like in the state. Additionally, museums like Gold Coast Railroad Museum and Florida Railroad Museum offer short excursions on their property.  Finally, if you are interested in Florida train rides  that pertain to specific events, such as "The Polar Express," Halloween, Thomas the Tank Engine excursions, or fall foliage events please visit the main tourist trains section of this website.
Florida Train Rides And Railroad Museums Guide, 2018
Boca Express Train Museum
The Boca Express Train Museum is based in Boca Raton, Florida and calls the town's former Florida East Coast Railway station (restored) its home. It features a small collection of equipment on the grounds as well as indoor displays.
Central Florida Railroad Museum
Located in Winter Garden and operated by the Central Florida Railway Historical Society this museum is housed inside the restored 1913 stucco depot originally owned by the Tavares & Gulf Railroad, which later became a component of Seaboard Air Line.  Learn more about the local rail history as well as peruse a few displays on hand.
Flagler Museum
The Flagler Museum is based in Palm Beach with the primary goal of telling the history of Florida but particularly the role Henry Flagler played in helping to shape the state. Flagler started the Florida East Coast Railway, which heavily influenced the state's development, especially along the Atlantic coast.
Florida Railroad Museum
While the Florida Railroad Museum mostly focuses on preserving the state's and region's railroad history it also operates a nearly a 7-mile stretch of former Seaboard Air Line trackage. Operating between Parrish and Willow the train (using one of three operations locomotives an Alco RS3, EMD GP7, or GE 44-ton switcher) includes your choice of an open-air or air-conditioned car. The excursion train also offers a number of different options including chartering just a car or the entire train. The museum also offers caboose rentals for birthdays as well as cab rides and discounts for large groups.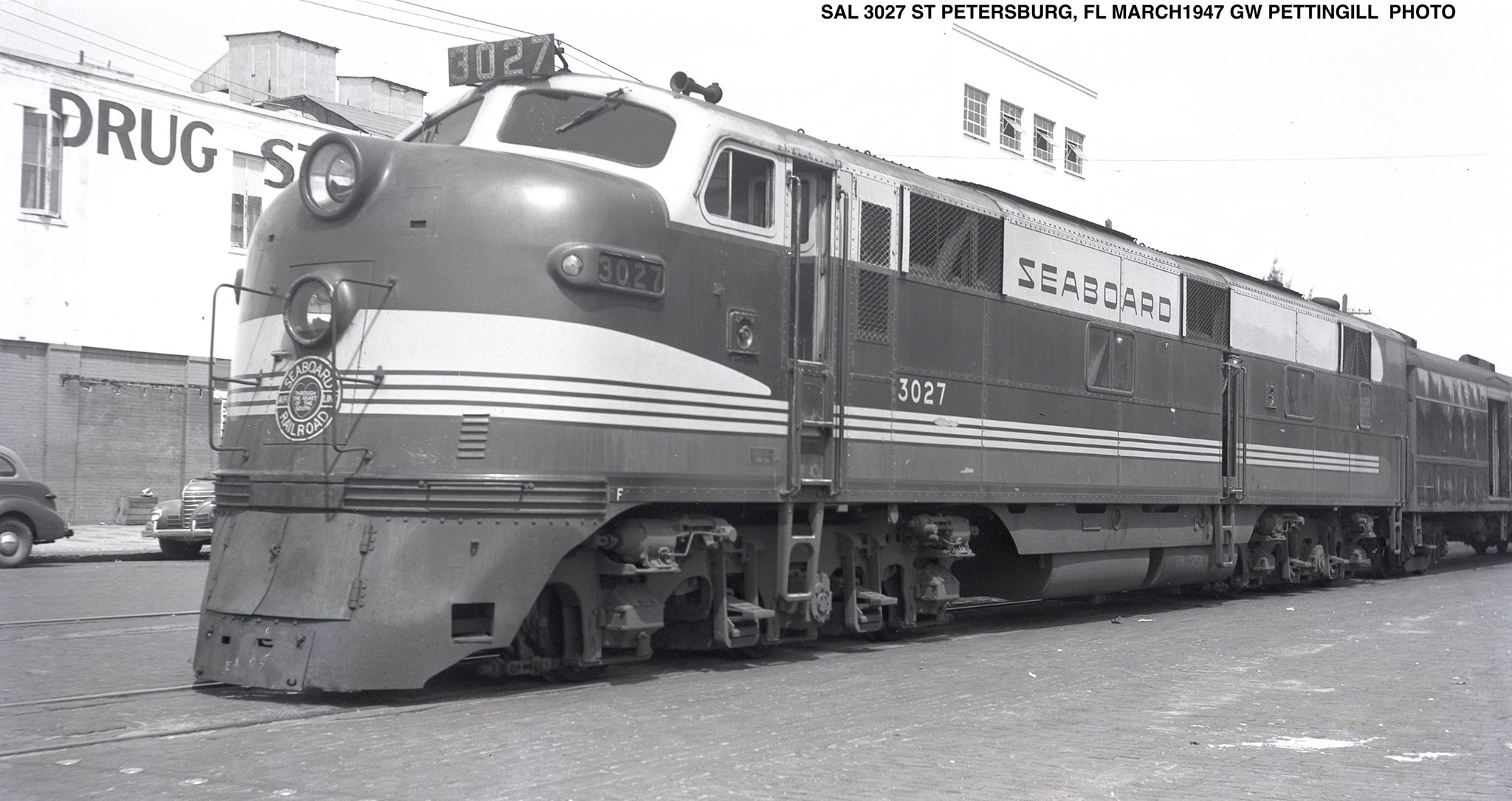 Gold Coast Railroad Museum

The Gold Coast Railroad Museum mostly features and displays its large collection of historic railroad equipment and items in its former Naval base hangars in Miami. However, it also operates train and cab rides along a short stretch of trackage on its property along with playing host to "A Day Out With Thomas" the tank engine once a year.
Largo Central Railroad
The Largo Central, based in Largo operates a 1.2-mile miniature railroad through the Largo Central Park, operated by the LCRR Club.  They are currently open to the public during the first weekend of each month.  To learn more about their operation and riding please visit their website.
Orlando & North Western Railway
Of the few Florida train rides available this one is definitely worth checking out!  They just launched in 2017 his is the newest using tracks that were formerly known as the Tavares, Eustis & Gulf.  The organization will be hosting numerous special events and trips, including for the holidays.  To learn more please visit their website.
Orlando Star Clipper Dinner Train
This train used to be operated in Michigan but with a new owner (Rail Entertainment USA) it has been moved to the warmer climate of Florida (Eustis). Running throughout much of the year this train features a wide range of dining options available, including additional perks such as theme trains, murder mystery specials, and charters.
Railroad Museum of South Florida's Train Village
This often forgotten facility is located in Fort Myers and not only features a small collection of equipment but also offers miniature train rides. 
Seminole Gulf Railway
Perhaps the most interesting of all Florida train rides is the Seminole Gulf Railway, located in Fort Myers.  While it is an operating freight railroad the company also hosts popular excursion trains. Today, you have your choice of a standard excursion train run during the day or the very popular Murder Mystery Train that includes a fine dinner and show. The Seminole Gulf's trips also offer you a beautiful look at southwest Florida by rail as trains travel north out of Fort Myers. If you are looking for a relaxing alternative to the nearby hustle and bustle whether you're a vacationer or local resident, a trip aboard the Seminole Gulf is most definitely a memorable experience.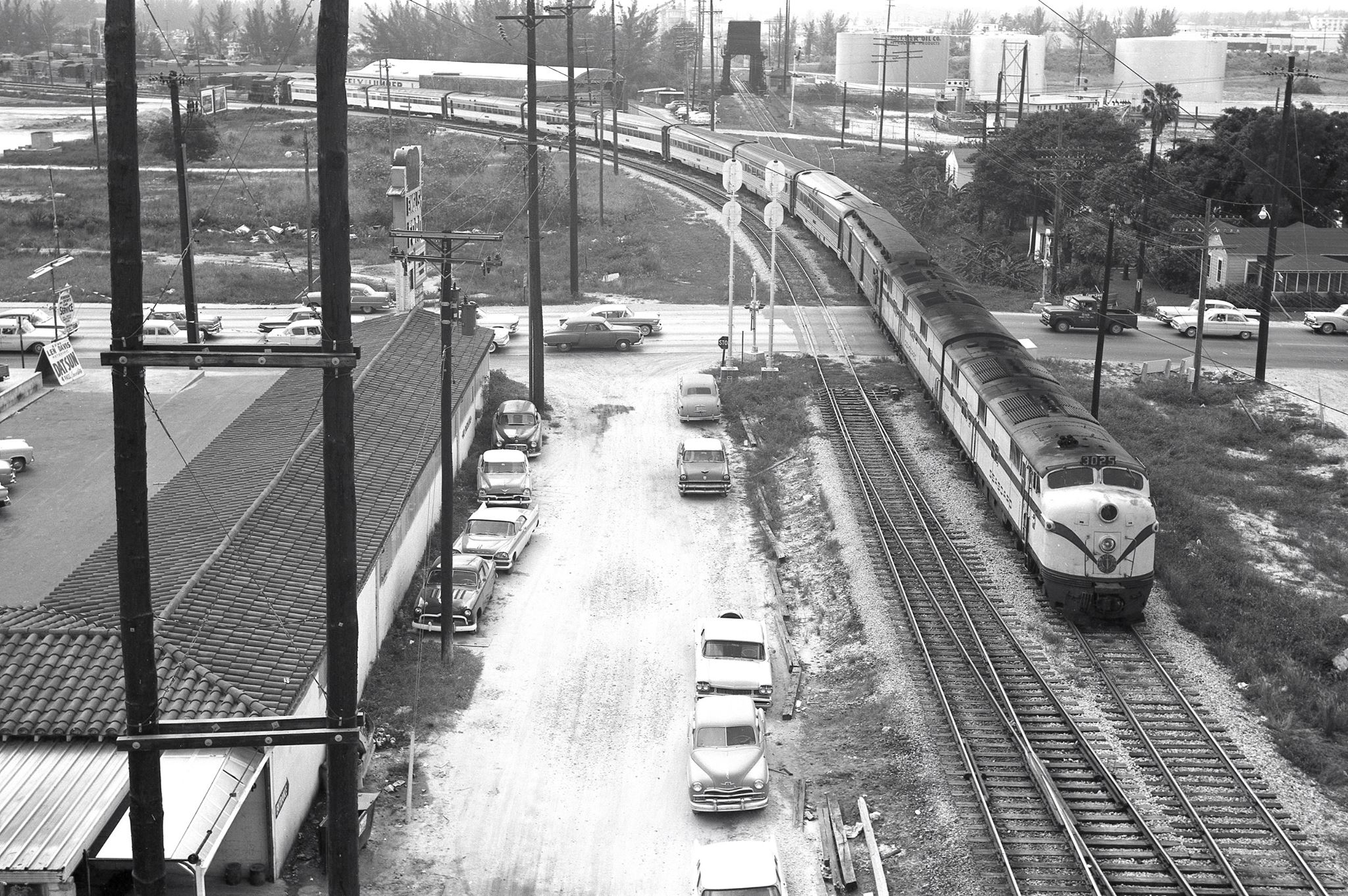 Southwest Florida Museum Of History/Imaginarium Science Center of Fort Myers.
Based in Fort Myers the Museum of History houses the city's preserved Atlantic Coast Line depot completed in 1924 of masonry.  While the organization tells the region in general it also highlights the importance railroads played.  Included within their collection is a preserved Pullman car.

TECO Line Streetcar System
The TECO provides trolley rides through the downtown area of Tampa on more than 2 miles of streetcar trackage.  They use restored Birney cars and have plans to expand the system.  To learn more about riding this restored operation (the city once had trolleys years ago) please visit their website.
Walt Disney World Railroad
The most popular of all Florida train rides due to the shear number of visitors is the Walt Disney World Railroad in Lake Buena Vista at Walt Disney World.  The 3-foot, narrow-gauge line is 1.5 miles in length and connects the entire park as originally envisioned by Walt Disney himself (who held a nearly life-long interest in trains).  The railroad utilizes original, restored steam locomotives and has long been one of the park's main attractions.

More On Florida Train Rides And Railroad Museums
If you would like to learn more about Florida train rides, Kalmbach Publishing/Trains Magazine releases their Tourist Trains Guidebook each year, which highlights most such destinations throughout the U.S. and Canada.

Home

›
Tourist Train Information
› Florida