Railroad Stations And Depots

American railroad stations (also known as terminals and depots) used to be an all too common sight in our country as almost every town, large and small, could claim one, which was largely due to the fact that railroads once went literally everywhere, reaching almost any and every town. As the railroad industry progressed and grew, so did its depots which became more and more ornate and grand, ultimately culminating in this country's (and perhaps even the world's) greatest and most stunning such structure ever built, New York City's grand Pennsylvania Station constructed by the mighty Pennsylvania Railroad (PRR) at the beginning of the 20th century and opened in 1910. 

Pennsy's New York landmark, however, would survive a mere 57 years (and in many ways would be the spinning image of the rise and fall of the railroad industry itself through the 1970s), as the PRR was desperate for cash during the 1960s and ordered its demolition to sell off the property and air rights. While many other buildings would meet a similar fate between the 1950s and 1970s, the loss of Penn Station signaled a change in this country's attitude towards its historic structures as the outrage in the aftermath of its loss triggered a movement to preserve these buildings (the result of which thwarted later efforts to demolish the New York Central's breathtaking Grand Central Terminal, also located in New York City). 

Magnificent & Renowned Railroad Stations
Union Stations

Quaint Depots
Surviving Railroad Stations
While the large terminals like those previously mentioned often receive the best remembered and garner the most attention in books and historical writings today, the smaller depots that served smaller towns and cities all across the country were much more than just buildings to load and unload passengers. For years until the automobile became a reliable means of transportation the depot was the center of life for these towns as it was the only means to the outside world for most folks. Not only did you use the building to board and de-board your train it also usually always delivered the goods you purchased.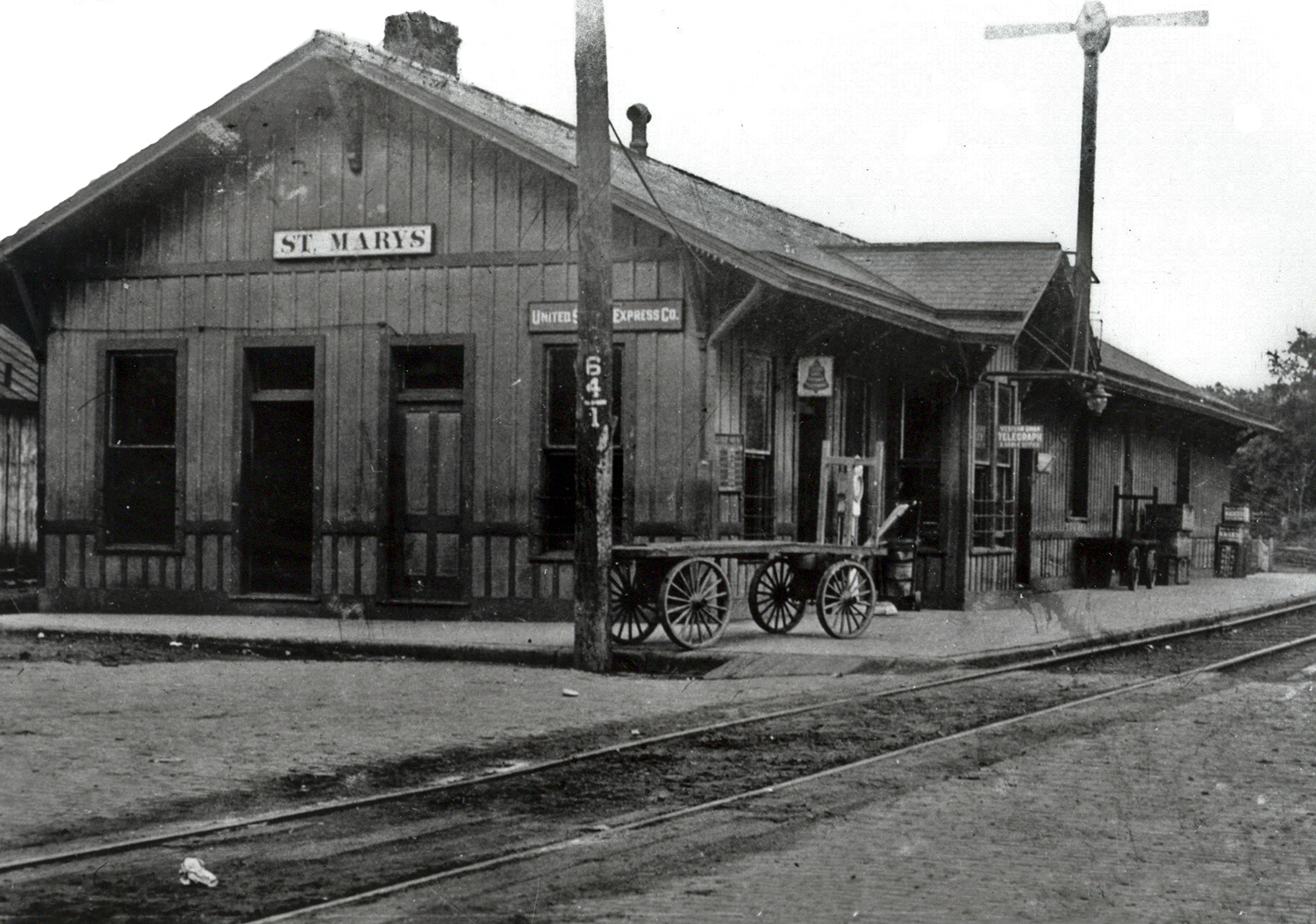 The structures built during the 19th and early 20th centuries were true works of art, many with designs which reflected the Victorian or Roman eras as well as being constructed many times from the very same materials such as marble and crystal, which is a big reason why many are preserved and so coveted today. Even depots from the same time period built from wood and/or brick were likewise constructed with beautiful designs in mind (many of these were also from the Victorian era), which is why those smaller towns and cities who have preserved theirs take such pride in them (and many times these buildings are the centerpiece efforts in revitalizing their downtown areas, whether the railroad tracks still remain in place or not). 

As the automobile came of age, however, and our highway infrastructure became much better the local depot fell from importance and no longer was the most essential building in towns and cities. As the 1950s came so went the local depot in most smaller towns and cities where the car or truck was much more accessible and reliable for the short to medium distances folks usually traveled (it was also a huge financial drain on the railroads to maintain these smaller depots where the little passenger traffic there quickly dried up after World War II, so they were very happy to discontinue these trains and shutdown the depots if possible). And, by the 1960s even the larger and more prominent terminals were not immune to closure or demolition. 

The information listed above is a compilation of many such buildings which still survive across the country, broken down by state. Please note that unless otherwise noted the building mentioned that is still standing refers to a passenger depot (i.e., "originally built by..."). I realize that there may be corrections/additions to any of the above lists. If you may know of any please let me know (either through e-mail or simply make a post below to the Facebook comments) and I will work to get the information up-to-date. Many thanks in advance for any bit of help you may have! 

While Penn Station is no longer with us its loss was, again, a wakeup call, and besides Grand Central Terminal a number of other large and prominent facilities across the country have since been saved and preserved as well (many are also still in used as they were originally intended, as a place to pick up and drop off rail travelers). Finally, please be aware that the links to the individual state pages are PDF files and provide the latest information that I currently have on standing and/or restored buildings. Much of this information was researched through the Railroad Station Historical Society's database. If you have any questions about surviving depots or know of any to add to the lists please feel free to get in touch. 

Related Reading You May Enjoy


Home

› Stations And Depots