Railroad Jobs Guide, Information About A Career In The Railroad Industry

In this section the subject of railroad jobs and careers is highlighted.  As the website has grown I have steadily received evermore questions regarding this very subject.   There have also been many inquiries regarding possible openings here at American-Rails.com.  Please let me stress that this website is not a railroad company, is not affiliated with any railroad or railroad-related business in any way, and does not have any positions available for hiring. - The information provided here is to help job researchers in the process of a finding employment within the industry by listing contact information on a state-by-state basis.  There are also articles within this page highlighting specific fields such as engineer, conductor, signal maintainer, etc.  For questions concerning potential openings please contact the company in question.  Finally, to learn more about working in the industry consider the book, "Working On the Railroad," by author Brian Solomon.  The title offers an introductory look and historical perspective about the field.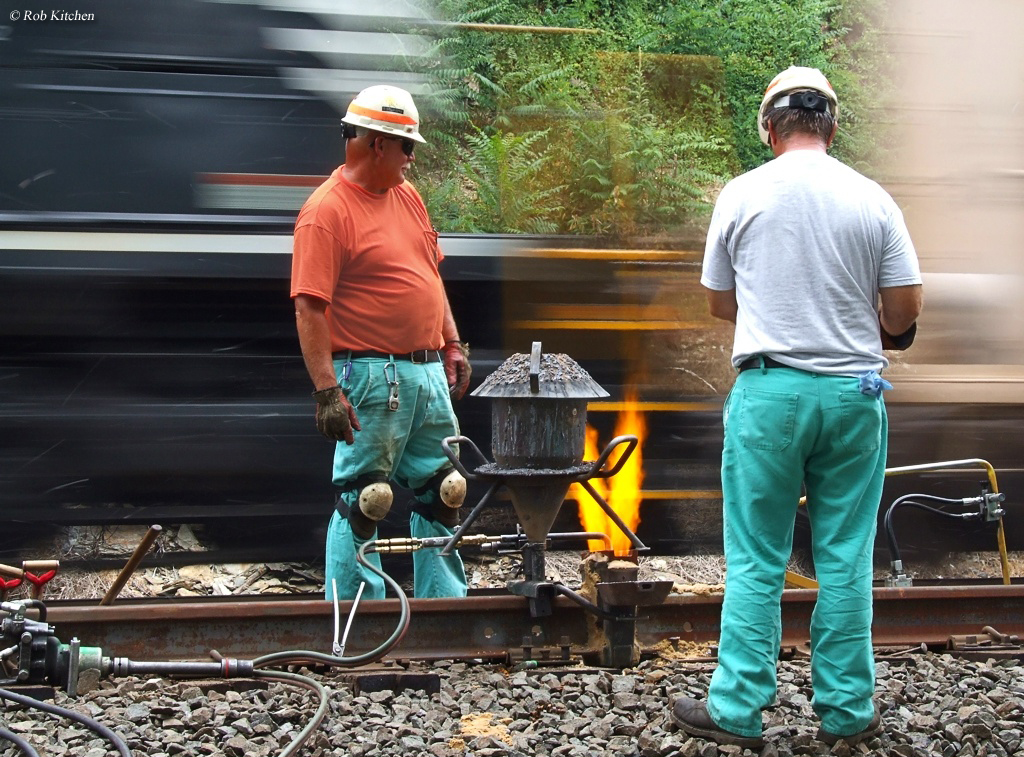 If you are interested in working for the railroad you will be entering one of America's oldest professions with a heritage dating back to the Granite Railway of Massachusetts (1826)  The iron horse is credited with transforming this country into an industrial powerhouse.  While the Granite Railway is credited as the first, the Baltimore & Ohio's chartering in 1827 created the first modern common-carrier.  The industry peaked during its "Golden Age" lasting from the 1880's through World War I.  Mileage reached its zenith in 1916 when 254,037 miles of steel crisscrossed the continent serving the smallest towns to largest cities.  As John Stover notes in his book, "The Routledge Historical Atlas Of The American Railroads" (New York: Routledge, 1999), many other records were broken that year including number of employees (1.701 million), intercity freight traffic (77%), and intercity passenger business (98%).  Railroad employment reached its highest point in 1920 when Mr. Solomon points out that 2.2 million individuals were working for the industry in some capacity, equaling 7.25% of the labor force.  Today, according to the Association of American Railroads there are only 166,000 employees.
Through a combination of new competition (highways and airlines) and severe government regulation railroads slowly declined over the next several decades with only a brief traffic recovery occurring during World War II.  There were two primary factors for such high employment at that time.  First, before mechanization and computers an army of workers were needed to maintain the right-of-way, ensuring trains arrived on-time and at the proper destination.  Second, during the steam era locomotives required three crewmen on the head-end (engineer, brakeman, and fireman) and two in the caboose (conductor and flagman) to ensure safe operation.  Things were somewhat different on a passenger train where the crew stayed either in the locomotive or on-board.  The head-conductor in this case was always well-dressed and pulled double-duty overseeing the train and attending to passengers' needs.  For purposes of this section the topic of crewmen, or those working in the field, will be highlighted (signal maintainers, roadmaster, laborer, etc.).  If you are interested in a management field or eventually attaining that position please visit a Class I's website regarding either their trainee or internship programs.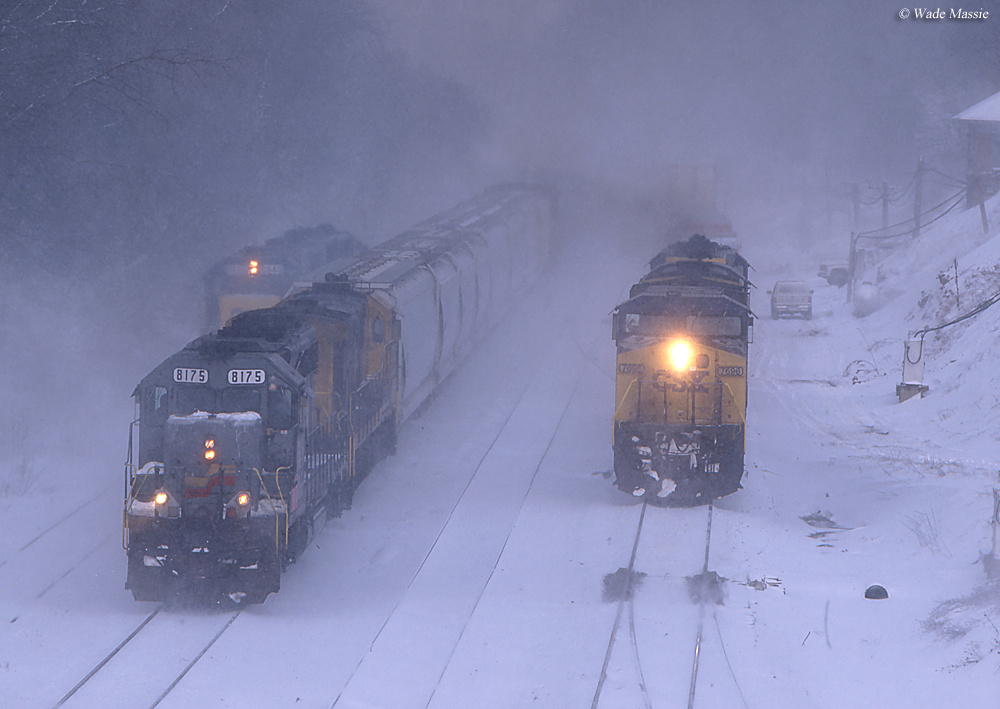 Railroading today has changed much since the era predating World War II.  A contemporary freight crew generally includes only two individuals, the engineer and conductor, while passenger trains are no longer operated by private companies.  In addition, new technologies like computers, diesels, and heavy machinery have replaced much of the human element.  When the steam locomotive disappeared in the 1950's, followed by the introduction of the "FRED" (Flashing Rear End Device) or end-of-train device (EOT, it monitors a train's air brakes from the rear car and contains a flashing red light for safety purposes), there was no longer a need for the fireman or flagman (the brakeman occasionally is still utilized).  The FRED also led to the caboose's removal in the 1980's while the conductor was transferred to the head-end.  This beloved car was extremely expensive to maintain and railroads were happy to see it go. Another important improvement was the introduction of wireless radio in the 1960's.  Before its introduction crews and dispatchers had no way of keeping in direct contact (The PRR is most well-known for operating its "Trainphone" before wireless radio was introduced.  The system used electromagnetic induction with large antennas attached to locomotives and cabooses, not radio waves, for instant communication.).
Railroad Jobs:  Working In The Industry...
While I do have a little knowledge on general railroad subjects please let me stress I have never worked in the industry and therefore probably cannot answer any job-specific questions you may have.  For that you will need to contact the company in question; each have their own hiring practices and work-related/corporate rules.  If you have never been employed within this industry such a career is not for the faint of heart.  The backbreaking work of replacing ties, spikes and rails by hand is largely a thing of the past.  You will also find newer locomotives often feature creature comforts like air-conditioning and heat.  However, many of the elements that have led many to state such a career is like a marriage still hold true.  Train crewmen regularly work long hours and can be called out at any time of day.  Nevertheless, there is a great pride among railroaders, many of whom not only enjoy their career but also are third or fourth generation employees whose grandfathers and great grandfathers worked for legendary names like the New York Central, Pennsylvania, Great Northern, Baltimore & Ohio, and Santa Fe.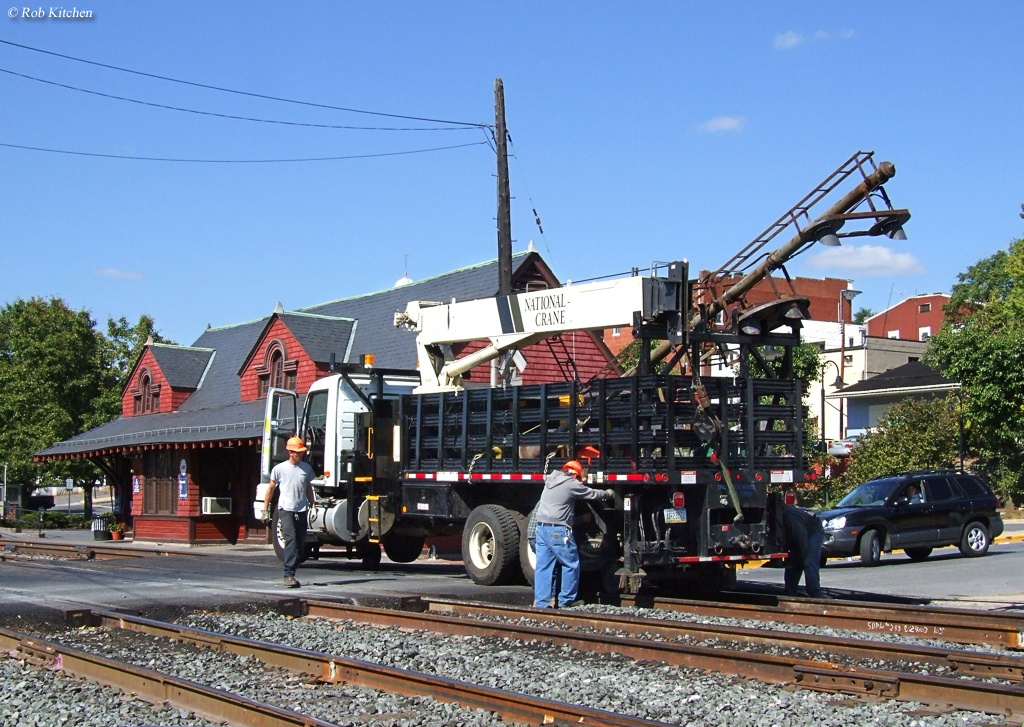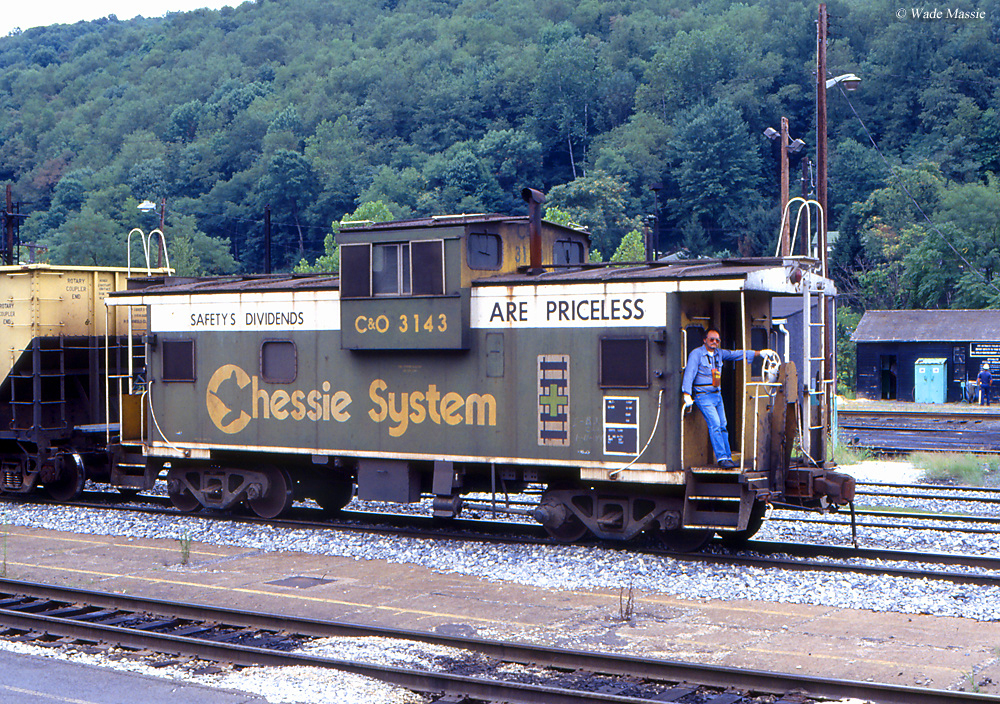 While a more predictable work schedule does come with seniority, don't expect it to occur within a short period of time. Some folks wait 20 years or more to land a "9 to 5" workday, which usually consists of yard assignments or "local" jobs (a short freight serving centralized customers within a specific area). Long hours and days away from loved ones are typical on the big Class I railroads. However, if qualified you can sometimes find openings on short lines (Class IIIs) and regionals (Class IIs).  These smaller carriers do not carry the earnings potential of Class I's (which sometimes can reach six figures) but they do offer a more predictable schedule with fewer hours.  Some of the greatest perks railroad jobs offer are simply the little things.  Because most routes cut straight through the wilderness the views are spectacular. And, if you enjoy being your own boss this line of work, in a way, provides it.  During long runs its essentially just you and your conductor/engineer in the cab until your 12-hour shift.  Finally, retirement benefits are perhaps the best of any industry, thanks in large part to the Railroad Retirement Act.  It was established in 1935 as a trust fund that railroader's pay into, entirely separate from the Social Security system.  The pages here will direct you to further information regarding several different careers such as engineers, conductors, maintenance, etc. 
Home
› Railroad Jobs