Southern Railway 4-6-2 (Class Ps4)
Last revised: May 11, 2023
By: Adam Burns

Southern Railway's Ps4 class has often been called one of the most beautiful Pacifics ever constructed featuring a long, graceful boiler, large drivers, and handsome livery of Virginia Green with white and gold trim adorning various  aspects of the locomotives. 

This was all accomplished years before the idea of streamlining became a popular concept and steamers.  Prior to the 1930's, the industry paid little attention to the idea of dressing their trains in vibrant colors, let alone adorning them in a sleek appearance. 
During that era they were viewed only as utilitarian; most locomotives were black and cars drab, "Pullman Green," brown, or some other dull pigment. 
A few railroads, like the Baltimore & Ohio and Southern, went against the grain which led to the Ps4 variant. Thankfully, for history's sake and the railfan community, the Southern recognized the significance of its Ps4 class and donated one to the Smithsonian Institution in 1961.  You can still see her on display  it continues to be displayed to this day.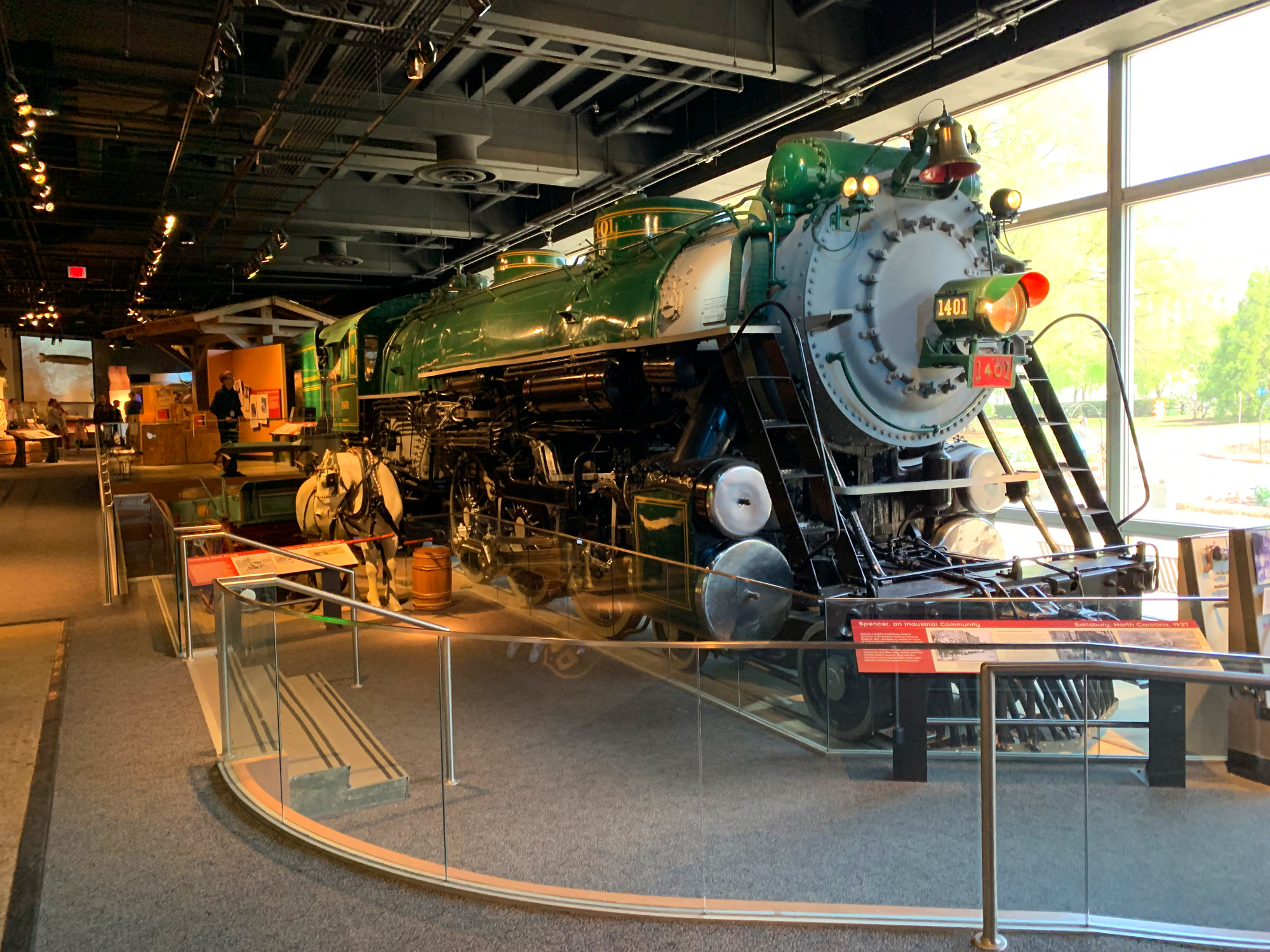 A present-day view of Southern Railway 4-6-2 #1401 (Ps4) on display at the Smithsonian's Museum of American History. Author's photo.
Southern's Ps4 was not the company's only group of 4-6-2s, actually very far from it. After the Chesapeake & Ohio put into service the first Pacific in 1902 the Southern was not far behind. 
Just a few years later in 1905 it began operating its own design, listed as Class P.  Short for Pacific, many railroads utilized a similar classification to designate its 4-6-2s.  The wheel arrangement was also commonly used in passenger service. 
On the Southern, this was no different where six large drivers provided sufficient power and speed during the early 20th century.  Interestingly, in 1906 the railroad also acquired a handful for freight service.   
In the end the Southern purchased there different batches of Pacific's which were assigned within the P class.  The later variants were out-shopped through 1910 with six stenciled for subsidiary Georgia, Southern & Florida Railway.
Whistle
Like many railroads, Southern opted to use its own whistle for much of its steam locomotive fleet.  Its passenger variants, in particular the Ps4 class, used a long-bell 3-chime designed by the railroad. #1401 on display at the Smithsonian still features this whistle.
These early Pacifics were built by a combination of manufacturers including Baldwin and the American Locomotive Company's (Alco) Richmond plant, totaling 72 units in all.
Between 1911 and 1914 the locomotives were rebuilt with superheaters and other upgrades, and were reclassified as Ps-2. Interestingly, the Ps4 class was the final batch of Pacifics the Southern owned and spanned nearly 10 years from the railroad's last order of 4-6-2s. 
For instance, between 1905 and 1914 the company purchased or reclassified a total of seven different batches of Pacifics which included Class P, P-1, Ps-2, H/H1, H-1/Ps, H/H-2, and H/Ps-3. The Ps4 was not built until 1923 with most manufactured by Alco's Schenectady and Richmond plants. 
These totaled 23 units (#1366-1392) and three years later in 1926 the railroad ordered 20 additional examples, which also came from Alco.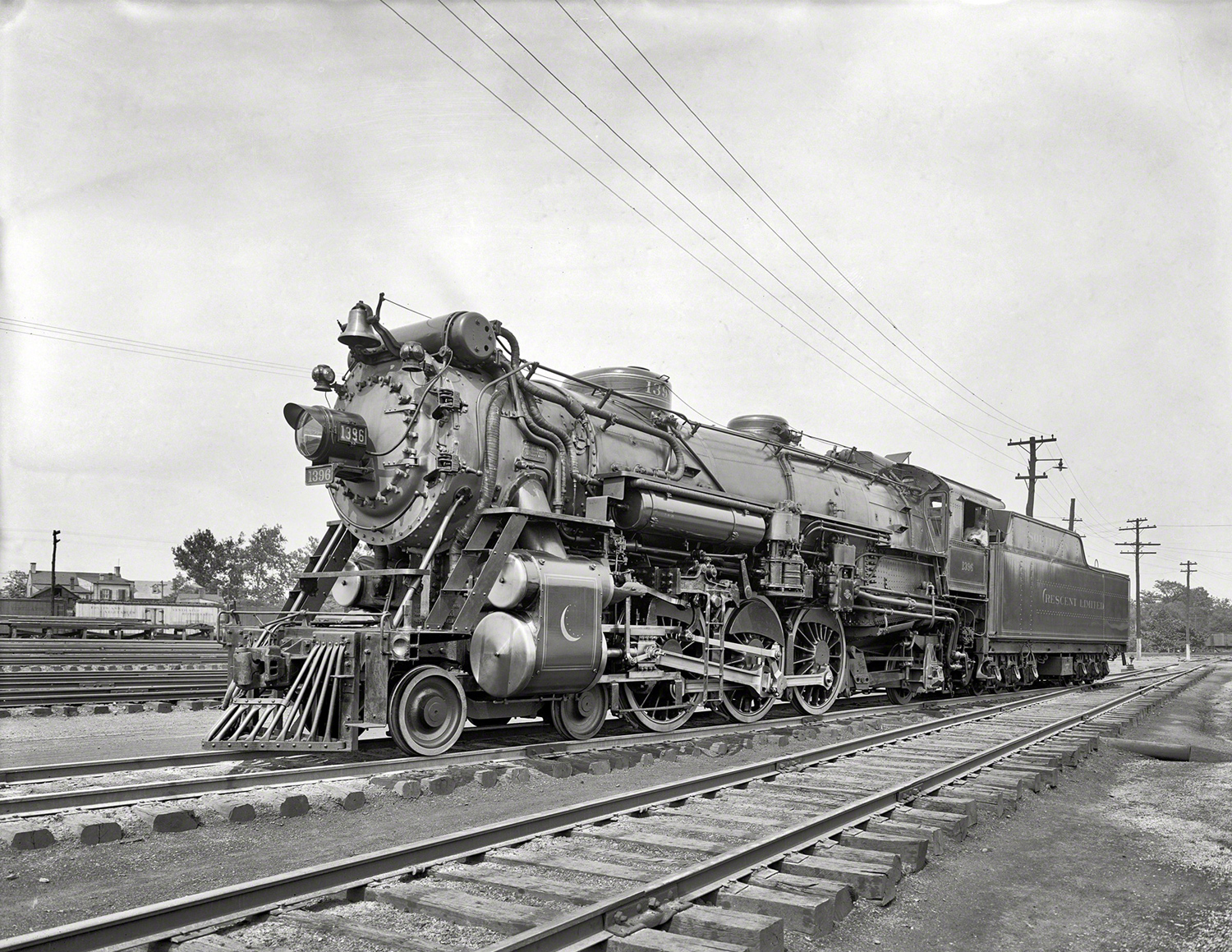 Southern Railway 4-6-2 #1396 (Ps-4) in a publicity photo at Alexandria, Virginia, circa 1926 soon before the Pacific entered service. National Photo Company Collection glass negative.
It was the arrival of the first batch that the world was exposed to the Southern's unveiling of elegant Virginia green. The livery was inspired from British railways, which were well-known for very elegant schemes adorning their locomotives.
While the Pacifics were draped mostly in deep green they also received gold and white pinstriping with white-wall wheels. Like the Baltimore & Ohio's magnificent EM-1 locomotive class the Ps4s did not have a considerably long lifespan for a steam locomotive.
These were the only 4-6-2s, and only steamers within the Southern's entire fleet, to receive this special livery to haul the company's premier passenger runs of the period such as the Crescent.

Specifications
Wheel Arrangement: 4-6-2
Builder: American Locomotive Company (Alco)
Original Year of Construction: 1926
Cylinders(2): 27" x 28"
Boiler Pressure: 200 PSI
Driver Diameter: 73 Inches
Whistle: Southern Long-Bell 3-Chime
Tractive Effort: 47,535 Pounds
Weight on Drivers: 182,000 Pounds
Locomotive Weight: 304,000 Pounds
---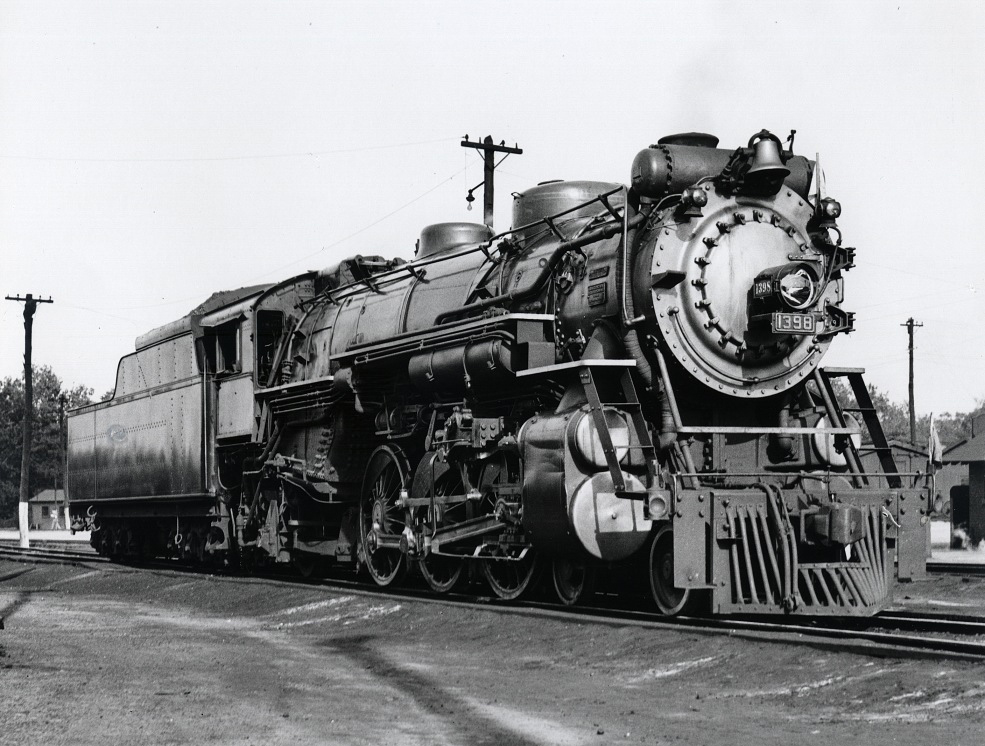 An undated photo of Southern Railway 4-6-2 #1398 (Ps-4) but likely taken around 1926 when the Pacific was outshopped.
After Alco delivered the last Ps4s in the late 1920s they survived less than thirty years before being retired in 1952 and replaced by the Electro-Motive Division's (EMD) E7 diesel-electrics to pull the Southern's premier passenger trains. 
In regular service the Pacifics performed admirably with the job they were tasked. Sporting driving wheels of 73 inches they were capable of speeds approaching 80 mph with nearly 1,000 tons in tow on level track and regularly cruised the Southern's Charlotte Division (between Washington, D.C. and Atlanta) main line at nearly 60 mph.  
Finally, one Ps4, #1380, received streamlining and a special version of the Virginia green livery to power its new Southerner in 1941 between New York and New Orleans.   
Thanks to the Southern's recognition of its history the railroad not only spared #1401 (among the last it purchased) but gave the locomotive a full cosmetic restoration in the late fall of 1961 before donating it to the Smithsonian. The new museum, where the Pacific is now on display, was completed and opened to the public in January of 1964.