Notable landmarks and famous locations can be distinguished as noteworthy structures and feats, which were extremely difficult to accomplish, especially during the early years of the railroad industry when mechanized equipment had yet to be invented (such as the B&O's Thomas Viaduct among others). These include such things as impressive bridges and mountain passes, which required long tunnels to circumvent (such as Moffat Tunnel). For purposes of this site we will discount stations and depots since there is already a section of the website covering that topic. Today, many of these fabled locations remain in regular use, some more than a century old and even those locations which have been abandoned still carry an aura about them.   For more information regarding these locations please visit the appropriate link below.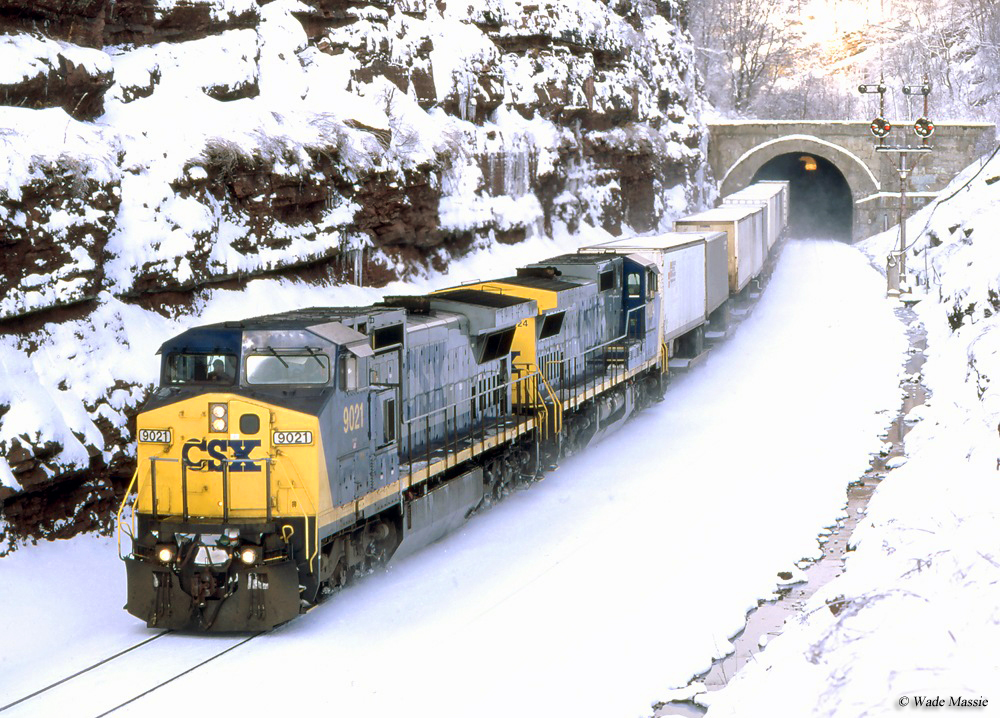 With the resurgence of rail over the last 30+ years it remains to be seen if a new awe-inspiring bridge or tunnel will be attempted although with mountains of paperwork now required, like environmental reviews and public acceptance, the chances are slim. As colossal as many of these engineering feats were perhaps what made some of them even more impressive was the materials used, particularly those projects built before concrete became an economical and viable support base. For instance, in the eastern United States many early bridges and viaducts were constructed using local stone, hand-cut and laid by experienced masons (most of which were Italian or Irish immigrants).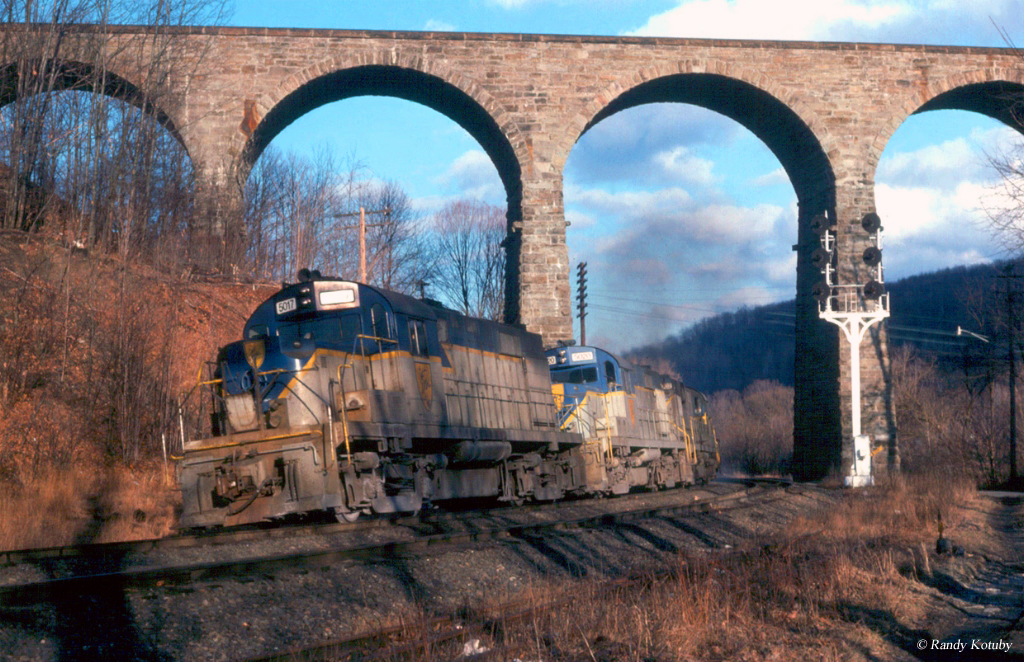 The precision and stoutness of their work continues to carry on today as most of these bridges (i.e., the Erie Railroad's Starrucca Viaduct in Pennsylvania, the B&O's Thomas Viaduct in Maryland, and the Pennsylvania Railroad's Rockville Bridge also in Pennsylvania) remain in regular use (they are also listed on either the National Register of Historic Places and/or as a Historic Civil Engineering Landmark), more than 100 years since they were built! While this section looks to highlight many famous feats of engineering, such as bridges and tunnels, it will also look at well known locations and "railfan hot spots" such as the Santa Fe's Tehachapi Loop and the busy intersection that is Fostoria, Ohio. 

Sadly, a number of these locations or structures are either completely gone, no longer used in their original capacity or used for other purposes (in particular all of the locations along the Milwaukee Road's Pacific Coast Extension). Perhaps most importantly, however, is that they offer a glimpse at not only the might of this great nation but also the awe-inspiring engineering feats that we were capable of long before the days of computers and other fancy gadgets. Perhaps one day in the future we will again see such impressive projects completed (or rebuilt) by the railroad industry.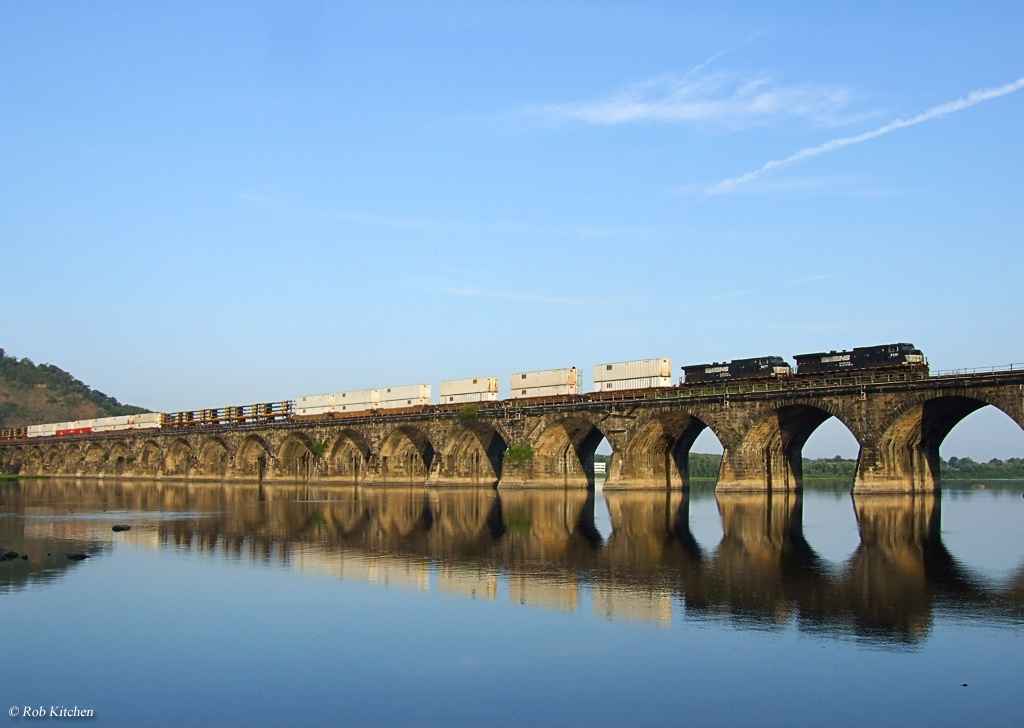 Most famous railroad engineering feats were constructed either entirely or partially by a company that is no longer in existence. Known as "fallen flags," it is a term describing those railroads whose corporate name has been dissolved either through merger, bankruptcy, or liquidation. At one time in the United States there were nearly 140 Class I railroads (or those with at least $1 million annual operating revenue at that time). For more information regarding fallen flags please click here. Also, for more information about other engineering feats such as stations and depots please click here. 

Related Reading You May Enjoy


Home

› Landmarks