Obviously, unless you are from the state taking a vacation to Alaska is an expensive proposition. However, if you are able to take such a trip and have the time I would highly recommend a ride on either of these two railroads. The White Pass & Yukon Route probably offers the better scenery with several different excursions to choose from. However, it only operates during the warmer months of the year. In contrast, the Alaska Railroad provides year-round service in snow, rain, or sunshine (they even include their timetable directly on their website). While its passenger trains are meant as a public service for the state the railroad also offers vacationers several options to choose from including on-board meals and vacation packages.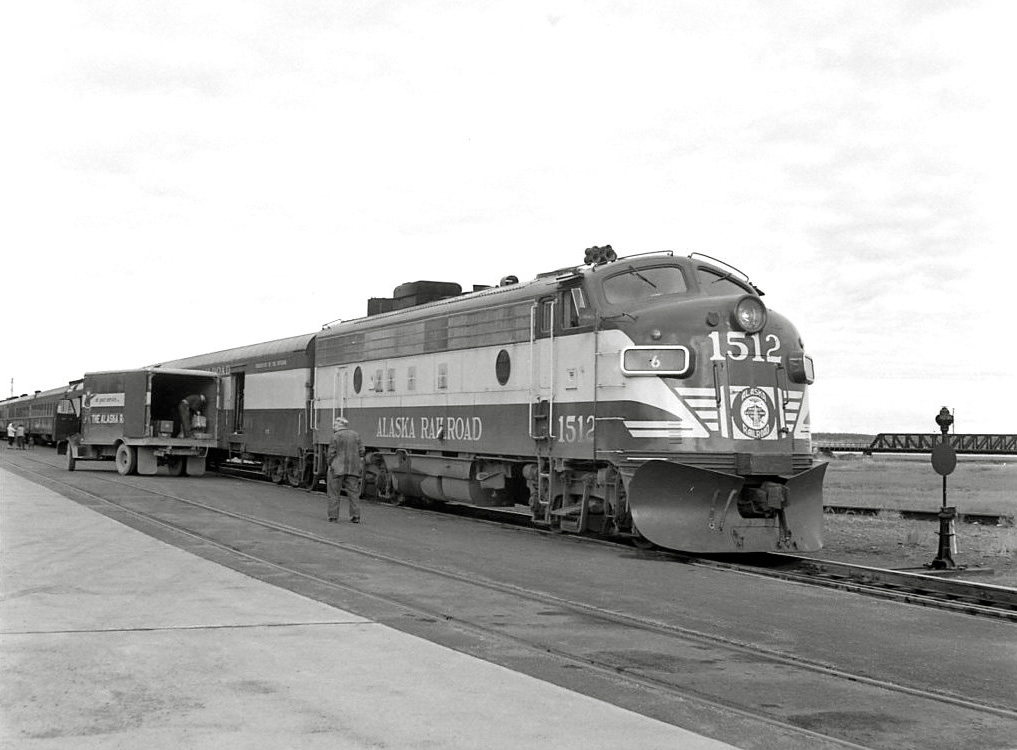 Alaska Railroad
The Alaska Railroad is technically not a tourist railroad but an operating freight system which is a vital transportation artery for the state. However, it also offers regular passenger service along its route, the only for-profit railroad in the country to do so. The ARR currently offers five different scheduled passenger trains along its system which include the Denali Star, Coastal Classic, Glacier Discovery, Hurricane Turn, and the Aurora Winter Train.  It is the only major railroad in the United States that currently provides such a prolific number of passenger services across its system.
Museum Of Alaska Transportation & Industry
This organization is the state's largest, based in Wasilla.  They provide a large collection of historic transportation displays and artifacts, including railroad collections.  Additionally, the museum provides train rides on the grounds.  Admission is required to enter the grounds.  For more information please visit their website.
Tanana Valley Railroad
The Tanana Valley Railroad, based in Fairbanks, has a small excursion operation using a small, historic 0-4-0ST steam locomotive built by H.K. Porter Company.  They run on select dates, usually during the warmer months of the year.  To learn more please stop by their website.

White Pass & Yukon Route Railroad
The narrow-gauge White Pass and Yukon Route Railroad, located in Alaska, is the busiest tourist railroad in the country, even more popular than the legendary Strasburg Railroad, due to the line's spectacular scenery and limitless supply of tourists aboard cruise ships that dock at Skagway. While the WP&YR today is a very successful tourist railroad its heritage lies as a freight hauler, once serving several ore mines located between Skagway, Alaska and the Yukon Territory of Canada (which is another unique feature of the railroad, its lines are split with half operated in the United States and the other half in Canada). While the Alaska Railroad offers some spectacular scenery of its own few train rides anywhere in the world offer such stunning scenery as the WP&YR.
Related Reading You May Enjoy


Home

›

Tourist Train Information

› Alaska